It is an exciting time to be a football fan. The NFL playoffs kicked off this weekend with three full days of football for wildcard weekend. While the NFL playoffs are an exciting time, wildcard weekend might be the best weekend of football we get all year. We get six total playoff games this weekend and I am sure we are in for a few surprises. The NFL season concludes with the Super Bowl on February 12th this year, which is an exciting and sad time. This year feels a little different. The rebranded XFL kicks off less than a week later on February 18th followed shortly thereafter by the USFL on April 16th. That's right folks, we get so much more football this year as the XFL players are already at camp.
The XFL season will be here before you know it. After holding an initial and supplemental draft the XFL rosters are rounding into form. There may be some names you recognize and some you do not. Here we will break down who the top players may be at each position and who you need to keep an eye on. These guys are most likely to become stars in this first season of the newly rebranded XFL. These might even be the players you look to draft first in your XFL fantasy leagues. Let's jump in with an XFL season preview and examine the top XFL players to watch at each position.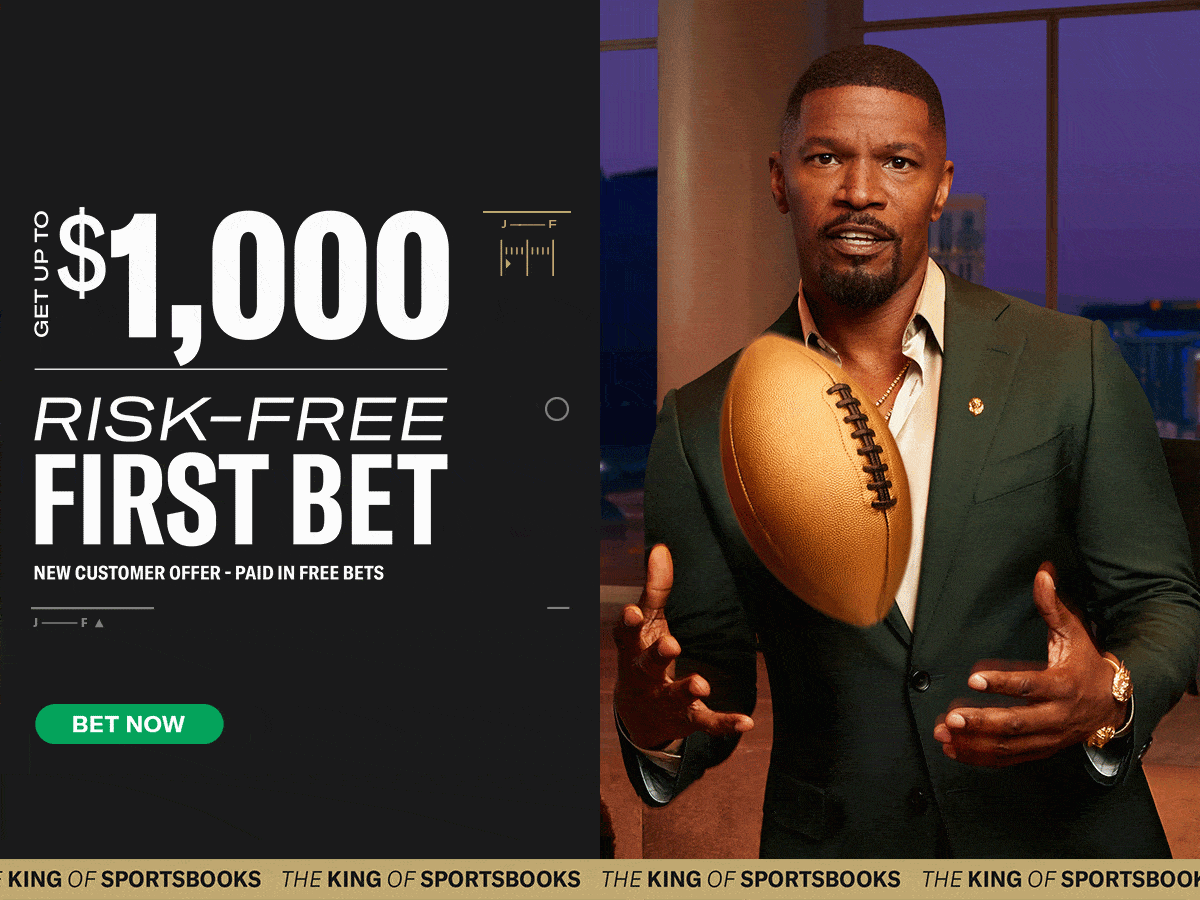 Exclusive SGPN Content
Spring Football Early Best Bets
Impactful XFL Players in 2023
Quarterbacks
Bryan Scott, QB, Vipers
On January 1st, the XFL made a fun and surprising addition to one of their rosters. Former TSL (The Spring League) Championship game MVP Bryant Scott was assigned to the Vegas Vipers. This is intriguing for a few reasons. First, the Vipers' quarterback room already touts some top-level talent in the form of Luis Perez. Perez spent 2022 leading the New Jersey Generals of the USFL to a league-best 9-1 record (tied with the Stallions) and a playoff appearance. Luis Perez appears capable in his own right of running a pro-style offense. Scott's pedigree would lead most to believe he will be the man under center with the XFL kicks off on February 18th. Bryan Scott is no stranger to spring football and is somewhat of a legend among spring football fan circles. He starts the list of top XFL players.
Scott won the starting job for the Generals of the Spring league back in 2020. He then led the team to a championship and was named championship game MVP. Scott was no stranger to success as he currently holds numerous passing records for Occidental College and the SCIAC. Last season, Scott was drafted third overall to the Philadelphia Stars of the USFL. Prior to his injury in Week 3, Scott was leading the league in touchdowns, passing yards, and completion percentage. He now lands with a team booming with former NFL and USFL talent in the forms of running back Matt Jones, wide receiver Martavis Bryant, and wide receiver Jeff Badet. I would not be surprised if Scott ends the year near the top in MVP votes and is challenging for a championship.
AJ McCarron, QB, BattleHawks
A.J. McCarron is no stranger to success. He is a former All-American starting quarterback for Alabama with two BSC championships under his belt. In 2013, he became Alabama's all-time passing leader. He went on to have a successful career in the NFL that was cut short due to injury. McCarron spent time backing up Andy Dalton in Cincinnati before being thrust into action in 2015 when Dalton went down with a thumb injury. He very nearly led the Bengals to a playoff victory but fell short when the Steelers rallied back to win 18-16.
All of this is to say McCarron is no stranger to the big stage and has seen success at numerous levels of competitive football. Not only does he have college championship experience but very nearly won an NFL playoff game. Not many players in the rebranded XFL can boast the same pedigree as McCarron. I expect McCarron to be given the reigns to this BattleHawks offense and show everyone why he was worth more than the fifth-round selection used on him in the 2014 NFL draft. The BattleHawks are the current betting favorite (+375) to win the 2023 XFL championship and McCarron could very well be a big part of that success as one of the top XFL players.
Kyle Sloter, QB, Renegades
Kyle Sloter is no stranger to spring football fans. Like Luis Perez, Sloter spent the 2022 spring season leading the New Orleans Breakers of the USFL to a 6-4 record and a playoff berth. He was inexplicably taken with the last pick of the first round (last among the starting quarterbacks) and then went on to be named to the ALL-USFL team a few weeks before the playoffs. Sloter was second in the USFL in passing yardage while leading one of the league's top offenses to the semi-final round of the playoffs before eventually falling short to the eventual league champion Stallions. He has always flashed with arm strength and accuracy. While he threw 11 interceptions last season, much of those were during the home stretch of the season while battling numerous injuries.
Not only was Sloter an ALL-USFL QB, but he also has some NFL experience as well. Sloter initially signed as an undrafted free agent with the Denver Broncos during the 2017 offseason. He completed 31 of 43 passes for 413 yards, three touchdowns, and no interceptions. He ended that preseason with the highest passer rating of the 2017 preseason. Sloter has bounced around numerous NFL preseason rosters and was even signed to the preseason roster of the Jacksonville Jaguars this past season after a successful 2022 USFL campaign. While he was waived in August, he now finds himself poised to lead the Renegades of the XFL. Keep an eye on Sloter who may just find himself near the top of a spring football league once again.
Running Backs
Abram Smith, RB, DC Defenders
Getting selected first overall in the XFL draft surely has to mean something right? The Defenders made Abram Smith the number one overall selection in the XFL 3.0 2023 inaugural draft. This is surely an indicator that DC plans one using Smith as a bell-cow back, and rightfully so. In his last season at Baylor, put together a stellar campaign. After switching to linebacker in 2020, Smith switched back to running back in 2021 and was named the starter.
Smith would go on to rush 269 times for 1,647 yards, and 13 touchdowns in 14 games. He also tacked on 14 catches for 78 yards. The Baylor Bears would go 12-2, win the Big 12 and take home a sugar bowl victory where Smith would rush for 172 yards and break the single-season Baylor rushing record. Smith is clearly a talented football player willing to do whatever his team needs to win. The exact type of player you take at number one overall and feature in your offense. Look for Smith to be near the league leaders in rushing and scrimmage yards all season and to be one of the top XFL players.
Jacques Patrick, RB, Brahmas
The Brahmas have themselves a nice pair of running backs starting with Jacques Patrick. Patrick is no stranger to spring football or the XFL for that matter. He played for the Tampa Bay Vipers in 2022 and was third in the XFL in rushing yards before the league was shut down for COVID. Patrick is an explosive and speedy back that can also catch passes. He caught five passes for 49 yards in five games for the Vipers in 2020. In four years at Florida State, Patrick gained over 2,100 yards from scrimmage and scored 18 touchdowns. Looks for Patrick to be a huge part of the Brahmas' offense and be among the top XFL players.
Kalen Ballage, RB, Brahmas
Kalen Ballage is another member of the Brahmas backfield and could find himself as the lead back by the time season ends. He has some extensive NFL experience and can be utilized as both a runner and receiver. Ballage played four years at Arizona State and put together some impressive campaigns. In four years, he rushed for over 1,900 yards and caught 82 passes for 684 yards. He also scored 29 touchdowns in his college career. His impressive collegiate numbers earned him a fourth-round draft selection by the Miami Dolphins in 2018.
Ballage never quite figured it out at the NFL level and bounced around four different rosters. He flashed occasionally and was utilized as both a runner and a receiver. In four years of sporadic service time at the NFL level, he accumulated 665 rushing yards, 293 receiving yards, and seven touchdowns. While this diverse and talented backfield may start off as a timeshare, it would not surprise me to see Ballage take over by the season's end.
Matt Jones, RB, Vipers
Matt Jones was once a promising power back in the NFL. He was drafted by the then-Washington Redskins in the third round of the 2015 NFL draft and appeared to be the heir-apparent to Alfred Morris once he left in free agency in 2016. Jones appeared to be on a positive trajectory after finishing his rookie season with 144 rushes for 490 yards and three rushing touchdowns. After being injured in 2016 and losing his job to Robert Kelley, Jones never really regained his positive NFL momentum.
He bounced around different organizations before finding himself in the XFL in 2020. He was named to the mid-season all-XFL team after rushing for 314 yards and a touchdown on 80 carries while also having 25 receiving yards and a touchdown through the air. Jones now finds himself on a super-talented Vipers team that could put together big offensive numbers. Keep an eye on Jones as he could find himself in the all-XFL team conversation once again as one of the top XFL players.

Wide Receivers
Martavis Bryant, WR, Vipers
Martavis Bryant feels like an absolute lock to be a stud in the 2023 version of the XFL and one of the top XFL players. Bryant was once a young, highly regarded member of a stacked Pittsburgh Steelers offense in the NFL. Injuries and suspensions due to violations of the illegal substance policy derailed Bryant's career in the NFL. When he was on the field, he was a speedy deep threat and possessed physical tools rarely seen in young ascending receivers. Bryant has great hands, speed, and an ability to stretch the field. He made a few acrobatic catches that made you double-take. If Bryant can learn from past mistakes the XFL may present an interesting opportunity to rejuvenate a once-promising career.
After finishing his college career with 61 receptions, 1,354 receiving yards, and 13 touchdowns, he was drafted by the Steelers in the fourth round in 2014. Bryant finished his rookie year on a promising note putting together an impressive campaign that included 26 receptions, 549 yards, and eight touchdowns. He only appeared in 10 games and started three of them. Bryant finds himself in what might be the best offensive situations in the XFL with spring league vets Bryan Scott and Luis Perez in the QB room, former NFL starter Matt Jones in the backfield, and former USFL speedster Jeff Badet also catching passes on the other side of the formation.
Marcell Ateman, WR, BattleHawks
Marcell Ateman was taken with the second overall pick in the XFL draft and the BattleHawks clearly have big plans for him. I love this landing spot for Ateman who gets to catch passes from NFL vet AJ McCarron. He is a big-bodied, physical receiver who stands at 6-4. Ateman played at Oklahoma state from 2013 to 2017. He battled injuries throughout his college career but bounced back in 2017 with an impressive 59 receptions, 1,156 yards, and eight touchdowns in 13 games. Ateman was then selected by the Oakland Raiders in the seventh round of the 2018 NFL draft. Marcell Ateman only played sparingly in the NFL and managed 20 receptions for 270 yards and one touchdown across four seasons and two organizations. In limited playing time, he did show a propensity for clutch performances in crunch time which could translate well in the XFL.
Jeff Badet, WR, Vipers
Jeff Badet has experience in the 2020 version of the XFL, the USFL, and now is back in the XFL again. Badet also spent time with a handful of NFL organizations between 2020 and 2021. He battled injuries during his college career where he played for Kentucky between 2013 and 2016 before finishing his career in Oklahoma in 2017 catching passes from Baker Mayfield. Badet had his best statistical season his junior year at Kentucky where he totaled 31 catches, 670 yards, and four touchdowns. While he was not statistically impressive in his one year at Oklahoma, he enjoyed team success as Oklahoma went 12-2, and Baker Mayfield won the Heisman trophy.
Badet has always been known for his top-end speed and ran a 4.27 40-yard dash at his pro day. Badet was a big part of the Michigan Panthers' plans last season for the reborn USFL, but once again, injuries derailed his season and he only caught one pass before being placed on the inactive list. The question with Badet will always be health but if he can stay on the field, I think there is a good chance he can finally realize his potential in this stacked Vipers' offense.
Charleston Rambo, WR, Guardians
Rambo was the fourth player taken in the XFL draft. He played his college ball for Oklahoma before transferring to Miami. In one year at Miami as a starter, Rambo played 12 games and managed 79 receptions for 1,172 yards and seven touchdowns. He was signed by the Carolina Panthers after going undrafted in the 2022 NFL draft. He was waived by the end of the preseason. Prior to transferring to Miami, Rambo played alongside players like Ceedee Lamb at Oklahoma. In 2019 as a starter, Rambo played 14 games and finished second on the team in receiving behind Lamb. Look for Rambo to be near the top of the Orlando depth chart and to challenge former NFL receiver Cody Latimer for the team lead in receiving. He has a shot to be one of the top XFL players.
Cody Latimer, WR, Guardians
Speaking of Cody Latimer, the former Denver Bronco also found his way to the Orlando Guardians' wide receiver room. Latimer was not selected until the 84th overall pick but you have to wonder if age played a factor in that decision. He is now 30 years old but has NFL experience under his belt. Latimer was originally selected in the second round of the 2014 NFL draft by the Denver Broncos. In parts of six seasons between the Denver Broncos and New York Giants, Latimer accumulated 70 receptions, 935 yards, and six touchdowns. Latimer is also a capable kick and punt returner. While not as highly drafted as Rambo, Latimer could quickly emerge as a top receiving threat in this offense with so much NFL experience under his belt.
Tight Ends
Sal Cannella, TE, Renegades
Remember when I mentioned how successful Kyle Sloter was last season with the Breakers? Well, Sal Cannella was one of his top targets and was not too shabby either. Cannella was the all-USFL tight end in 2022 after catching 32 passes for 364 yards and two touchdowns. His success did not go unnoticed, and he was drafted 7th overall in the skill position player portion of the XFL draft. Cannella played for the Auburn Tigers in college from 2017 to 2019 where he was a transfer and caught 25 passes for 330 yards and five touchdowns.
Cannella has extensive spring football experience. Prior to joining the USFL in 2022, he played in the TSL in 2020 and 2021. Cannella's success in the USFL has made him a household name of sorts. He also spent time with the Green Bay Packers in the preseason. Now he gets to take his talents to the XFL and will be catching passes from the quarterback that helped springboard him to all-USFL status. Cannella may be the top tight end in the XFL and one of the top XFL players.
Garret Owens, TE, Roughnecks
Garret Owens is an intriguing player a name you should store in the memory bank. The Roughnecks only drafted one tight end in their initial draft and Owens is not a true tight end. Owens originally played for Division-II Mercyhurst and eventually transferred to FCS Duquense in 2020. Owens never had a true position in college and was listed as a running back during his time at Duquense. In two seasons with the Dukes, he rushed for over 1,000 yards and 10 touchdowns. He has natural receiving ability and totaled over 5,000 all-purpose yards over the entirety of his college career between the two schools. The Roughnecks likely envision Owens as an all-purpose offensive weapon that can line up all over the formation. I cannot wait to see what Owens manages to do in the XFL.
Jaylen Smith, TE, Battlehawks
Jaylen Smith is an intriguing offensive weapon that could become AJ McCarron's best friend early in the season. Smith was the third tight end of the board in the XFL draft but actually played receiver in college. Smith is fast for a tight end but big enough to still be an in-line blocker if needed. He played his college ball for Louisville and in four seasons managed to pull down 152 receptions for over 2,500 yards and 15 touchdowns. Smith was not selected in the 2019 NFL draft but was signed by the Baltimore Ravens. He was waved before the regular season. He may play a hybrid tight end/slot receiver role for the BattleHawks given his athletic profile and receiving ability. Given the talent on this offense, Smith could see big-time volume early in the season and act as sort of a safety valve for McCarron.
Defense
Vic Beasley, OLB/Edge, Vipers
Vic Beasley likely has one of, if not the highest, pedigrees of any player selected in the 2023 XFL draft. He was originally the eighth overall selection in the first round of the 2015 NFL draft by the Atlanta Falcons. Beasley would play both defensive end and outside linebacker during his NFL career. He was named to the Pro Bowl and was named First Team All-Pro in 2016 when he racked up a league-leading 15.5 sacks. Injuries derailed his career, and he was not resigned by the Falcons after the 2019 season. He managed to rack up 37.5 sacks during his six-year NFL career and could be a terrifying presence off the edge for the Vipers. Beasley could very well lead the XFL in sacks in 2023 and be one of the top XFL players.
Ben Deluca, S, Battlehawks
The BattleHawks just feel absolutely loaded with talent. Ben Deluca was the third defensive back off the bard and will slot in as a starting safety for the BattleHawks. Deluca played for UNC Charlotte in college and battled injuries on and off throughout his career. He managed to finish his college career with 313 tackles, nine forced fumbles, six fumble recoveries, 17 pass deflections, and four interceptions. Many of these now school records. Deluca went undrafted in the 2021 NFL draft and spent time with the LA Chargers before being waived in 2022. Look for Deluca to be flying all over the defensive backfield for the hawks this spring.
Niles Scott, DT, Defenders
Niles Scott looks poised to have a big year in the trenches. Scott will be playing for defensive coordinator Gregg Williams for the DC Defenders. Williams is best known as a defensive coordinator in the NFL. Gregg Williams runs an aggressive 4-3 scheme utilizing man coverage and aggressive blitz packages. The defensive tackles will need speed and power and Scott has both of those in spades. Niles Scott played four seasons at Division-III Frostburg state where he racked up 150 tackles, 43 tackles for loss, and 25 sacks. Look for Scott to be wreaking havoc in the backfield early and often.
Related Content