We saw a huge wave of spring football hopefuls get drafted in both the XFL initial draft and then the XFL supplemental draft. The USFL has had some workouts and added free agents as well. We will have additional football camps, tryouts, and the inevitable fact that some current players will get injured. Therefore, more talent could be added to rosters in the coming weeks. Of the thousands and thousands of players looking to live out their dream, there is no way all of them could be mentioned. However, I've compiled a list of players I feel are very good and deserve a shot at the next level. Here are some of the top remaining spring football free agents.
Keep in mind, this list is continuously evolving. Some players may choose to sign with other leagues, such as the IFL, AAF, EFL, and CFL, among others. Some players may decide they aren't in the right spot to step away from their families and live the grueling life of a professional football player. However, these are free agents that the USFL or XFL could add to play spring ball this year. More importantly, these are players the USFL and XFL teams should look to add.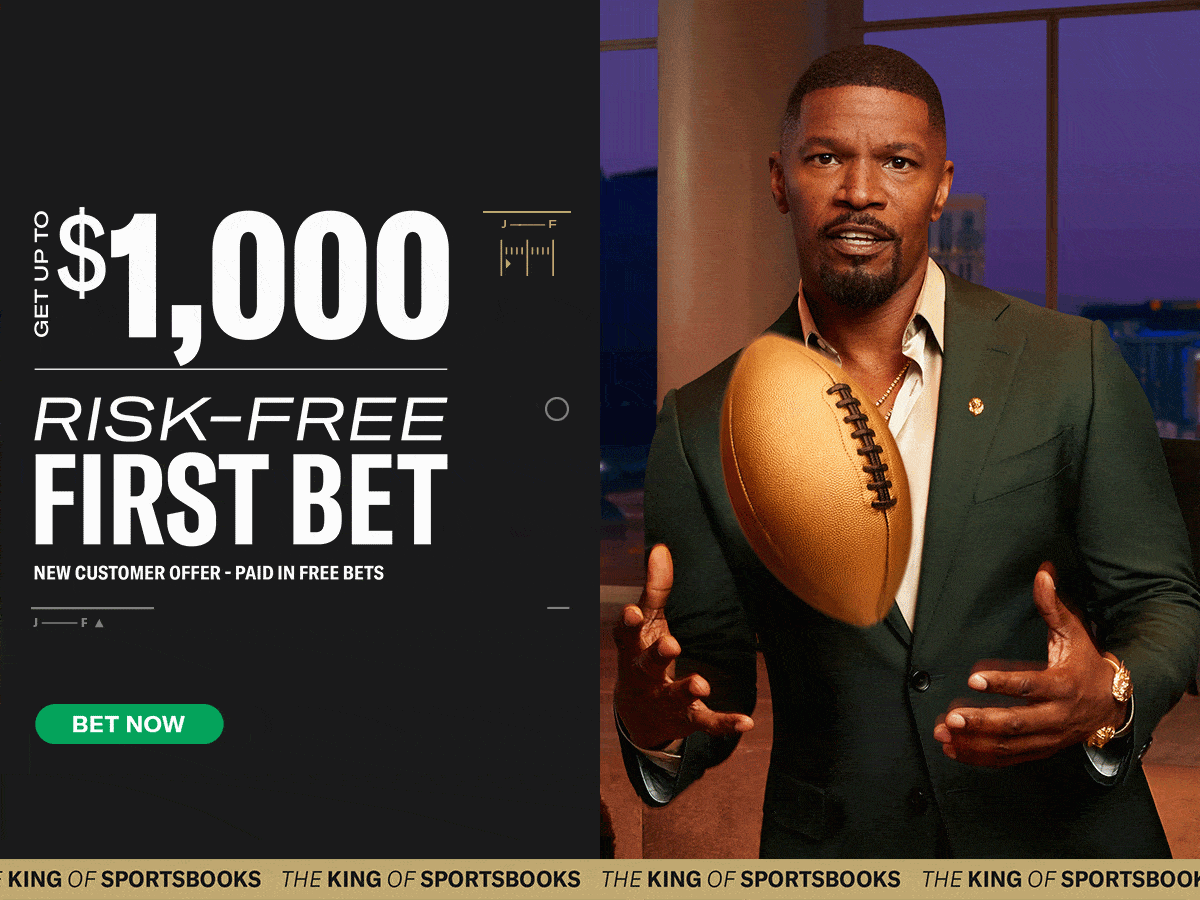 Exclusive SGPN Content
Spring Football Early Best Bets
XFL Players Most Likely To Make An Impact
Remaining Spring Football Free Agents
Quarterback Free Agents
Connor Kaegi – Ottawa University
The first player on the remaining spring football free agents to discuss is Connor Kaegi. Kaegi is a quarterback out of Ottawa University who most recently had been signed to play in the MLFB before it shut down. In college, Kaegi started in 2018 and 2019. He threw for 4,595 yards and 51 touchdowns in those years. Kaegi then signed up to play in the Spring League in 2020. In 2021, Kaegi won the starting job in the TSL over current XFL quarterback Deondre Francois.
Kaegi took his TSL success and received an NAL contract to play for the Jacksonville Sharks. Kaegi has shown success at each level that he has played at and is still a very young player that will continue developing into an even better player. While the XFL added a lot of quarterbacks with talent, bringing in a player with the upside of Kaegi makes sense. Also, he's 6-7, which would make him one of the taller quarterbacks in the league.
Cole Kelley – Southeastern Louisiana
Speaking of 6-7 quarterbacks, the next player on the remaining spring football free agents is Cole Kelley out of Southeastern Louisiana. In 2021 for Southeastern Louisiana, Kelley had 5,124 yards and 44 touchdowns, including a 73.6% completion rate. Kelley only had one game under 345 passing yards in 12 games in 2021. He also had a day on 11/6/21, finishing with 647 passing yards, three passing touchdowns, 50 rushing yards, and three rushing touchdowns.
Kelley worked out in the NFL combine but went undrafted. He was signed by the Washington Commanders in May of 2022 but released in August of 2022. Much like Kaegi, he's another young, big quarterback who could develop into a really good quarterback at the professional level. While he may still have an opportunity to compete in an NFL camp next year, he could open more eyes in the XFL or USFL this spring if signed.
Running Backs
Earl Stoudemire Jr. – Morehead State University
The next player on our top remaining spring football free agents is running back Earl Stoudemire Jr. He is a 5-7, dynamic playmaker that played college ball at Morehead State University. His last season at Morehead State he averaged five yards a carry and helped the team get to a 7-4 record. Not only can he run the ball well, but Stoudemire Jr. has good hands catching the ball out of the backfield.
When considering running backs in spring football some of the most successful ones are those that can help in every aspect of the game. That fits Earl Stoudemire Jr.'s forte as he not only can run and catch but also excels at pass protection. He's a team-first player who wants to help lead a team and help the team succeed however he can. That includes being a strong special teams player.
Tim Whitfield – Langston University
Another running back among the remaining spring football free agents is Tim Whitfield out of lesser-known Langston University. Standing at 5-10 and weighing 220, Whitfield is a strong rusher. In 2022 he played for the Green Bay Blizzard in the Indoor Football League. He has a good initial burst and isn't afraid to make contact. He is also good at making tacklers miss, even in the limited space that indoor football provides.
Whitfield has played for three different teams in the IFL since 2019. In 2021 when playing for the Warbirds, he led them to their first win of the year with two touchdowns. Whitfield is unproven at the professional level with outdoor football. Still, he's a very talented runner who is the all-time leading rusher and scorer at Langston U. He also received 2nd-team NAIA All-American accolades.
Wide Receivers
Aakiel Greer – St. Augustine
To kick off wide receivers for among the remaining spring football free agents is Aakiel Greer. Greer was recently signed up to play for the MLFB before it closed down. He's a 6-4, big-bodied receiver who played college ball at St. Augustine. He finished with 389 yards and three touchdowns. Greer is known for using his big body to out-jump and out-catch defenders. There's no doubt he would match up well against defensive backs in the XFL or USFL.
Greer is a young player, in the receiver class of 2022, and still has a lot of untapped potential. In the right situation to grow at the professional level, there's no doubt in my mind that he could be a top performer. He is a great red-zone target and there are very few defenders who could out-jump him with 50/50 balls.
Jay Griffin IV – New Mexico
Next among wide receivers of remaining spring football free agents is Jay Griffin IV. Griffin started his college career at the University of New Mexico before transferring to Northwestern State. His last year of college he had 49 receptions for 505 yards and five touchdowns. Griffin is 5-10 and isn't just a football player, but a track star. In fact, he is a two-time Mountain West 200-meter champ.
Griffin could cause multiple problems for a defense because of his track-star speed. He can quickly fly by defenders to get open down the field. Griffin can also help in the kick and punt return game. Teams looking to add some speed to their team should take a look at Jay Griffin IV.
Prince Shonola – Rocky Mountain College
Speaking of speed, the next player on our remaining spring football free agents, Prince Shonola, has plenty of it. The 5-9, 170-pound wide receiver out of Rocky Mountain College is another speedster that could present problems for defenses. He has most recently played with the Orlando Predators in the NAL. He's been playing for some different teams within the NAL since 2019.
In college, Shonola averaged over 10 yards per catch. He not only can contribute on offense, but is a speedy kick and punt returner. In the NAL he has done both kick and punt returns. Watching his game film you can see how quick he is. Good route running, good hands, and speed make him a dangerous player on the field that could make an impact if given the opportunity within the XFL or USFL.
Tight Ends
Kalias Robertson – Alabama A&M
First up at tight end on the remaining spring football free agents is Kalias Roberts. Roberston played college ball at Alabama A&M. Don't let the limited stats available from college fool you. Roberts stands in at 6-3 and can become a nightmare matchup because of his speed. Watching film, he reminds me a lot of USFL-star Bug Howard.
A wide receiver skill set that can line up at tight end is a dangerous combination. Faster than linebackers, but too big for safeties, it becomes hard for the defense to line up against them. That's the skill set Robertson brings. He was going to be part of the Wildcats plans in the 2020 XFL but tore his achilles before the season began. Robertson can catch and block and should make an impact to any XFL or USFL team.
Bug Howard – North Carolina
Speaking of Bug Howard, he's next on our list of remaining spring football free agents. Howard played wide receiver at North Carolina before converting to tight end. But has gotten looks in the NFL and AAF, but really showed the type of player he was at the professional level in 2022 in the USFL.
Howard had the most receiving touchdowns among tight ends in the USFL last year for the Philadelphia Stars. He also tied for the most receiving yards among tight ends, finishing with three more yards than Sal Canella. Much like Robertson, Howard can create matchup nightmares. He signed with the Bucs in the preseason this year but was waived due to injury.

Defensive Linemen
Michael Badejo – Texas Southern
The first defensive lineman of remaining spring football free agents was going to be Michael Badejo. Badejo started his college play at SMU before transferring to Texas Southern. He was signed up to play for the MLFB before it closed. Badejo is a force on the defensive line and is hard to game plan for.
As I was writing this article, Badejo got a workout for the Guardians. Workout pending, it won't surprise me to see him get signed. They be getting a high-motor defensive lineman who will put pressure on the quarterback as well as help stop the run.
Timmy Dorsey – East Tennessee State
Another defensive lineman among the remaining spring football free agents is Timmy Dorsey. Dorsey played at East Tennessee State in college and declared for the 2023 NFL Draft. Still, while he could look to develop on a practice squad within the NFL, I think he has a real shot at proving himself within the XFL or USFL. While Dorsey's impact may not show up fully in his college stats, he consistently pressures quarterbacks when on the field.
Dorsey has good footwork and good handwork on the defensive line. He also has continuous drive with his feet and doesn't stop on plays while pushing toward the quarterback. With eyes set on professional football, Dorsey could make life hell for any spring football quarterback.
Linebacker
Jerimiah Spicer – Riverside City College
The top linebacker on the remaining spring football free agents is Jerimiah Spicer. Spicer played ball at Riverside City College. Spicer can be defined by one word. Perseverance. Growing up in the streets, homeless, and at times alone, Spicer overcame all odds to make his way to the football field. However, don't think Spicer is only defined by a heart-warming story of somebody who never gave up.
Spicer is a strong and fast linebacker who has a training obsession and the drive to prove himself. Sure enough, he has proved himself with every opportunity he has gotten. Spicer has played in multiple leagues including the XFL in 2020 and the AAF. He has had several workouts in the NFL, even though several others were canceled due to the Covid-19 pandemic.
Spicer is a tackling machine, and has not only led his team, but led the league in tackles multiple times, no matter where he's playing and no matter what league. He's versatile and can play linebacker or on the defensive line and will be a monster to deal with for opposing offenses in either the USFL or XFL if given the chance he deserves. He currently plays linebacker for the Orlando Predators but is ready to go for any USFL or XFL team.
Thomas N Reed III – Adams State University
Next on the list of remaining spring football free agents is defensive end and outside linebacker Thomas N Reed III. At 6-3 and 235 pounds, Reed ran a 4.7 40-yard dash during his FCF tryout. Reed has good speed and size. He's played in the FCF and in big games such as the Team USA World Championship.
Reed can get into the backfield to get after the quarterback or stop the run very quickly, and much like Spicer has the versatility to play both linebacker and defensive line. This versatility is important in spring leagues such as the XFL and USFL. Being able to play multiple positions means they can fill more needs on the team, especially in event of injury. Reed could make life difficult for spring league quarterbacks.
Defensive Backs
Ta'Corian Darden – Western Kentucky
The first and only defensive back on our list of remaining spring football free agents is Ta'Corian Darden. Darden had a really good career at Western Kentucky. This included accolades such as the 2018 Phil Steel All-Conference USA second team and Conference USA honorable mention. In 2019, again he got the Conference USA honorable mention and the Bulsworth Trophy nominee. Finally, in 2020, he was invited to the Hula Bowl after being a top defender.
At 5-9, Darden plays with a chip on his shoulder for being labeled small. His game is anything but small and you can watch the entire clip below to see impressive play after impressive play. He is an excellent defender with great awareness, good ball hands, and is a huge hitter. Like all the players on this list, Darden should be a player the XFL and USFL are taking a look at.
Kicker
Shane McInerney – Peru State
A kicker? You're damned right, a kicker! Last but not least on our remaining spring football free agents is kicker Shane McInerney, out of Peru State. If you don't think the kicking position is important, you haven't been paying attention. McInerney was the number one ranked kicker in the NAIA in 2022 after going 40 for 42.
McInerney is a big guy with a big leg out of Ireland. He is a professional-level soccer player who converted to kicking in football. He is accurate at field goals, extra points, and has the ability to give teams good field position with kickoffs. While McInerney has declared for the 2023 NFL Draft, if undrafted he may be able to find success on a USFL or XFL team.
Be sure to subscribe to the XFL Gambling Podcast and USFL Gambling Podcast. Check back with the Sports Gambling Podcast Network for continued coverage of the XFL and USFL.
Related Content