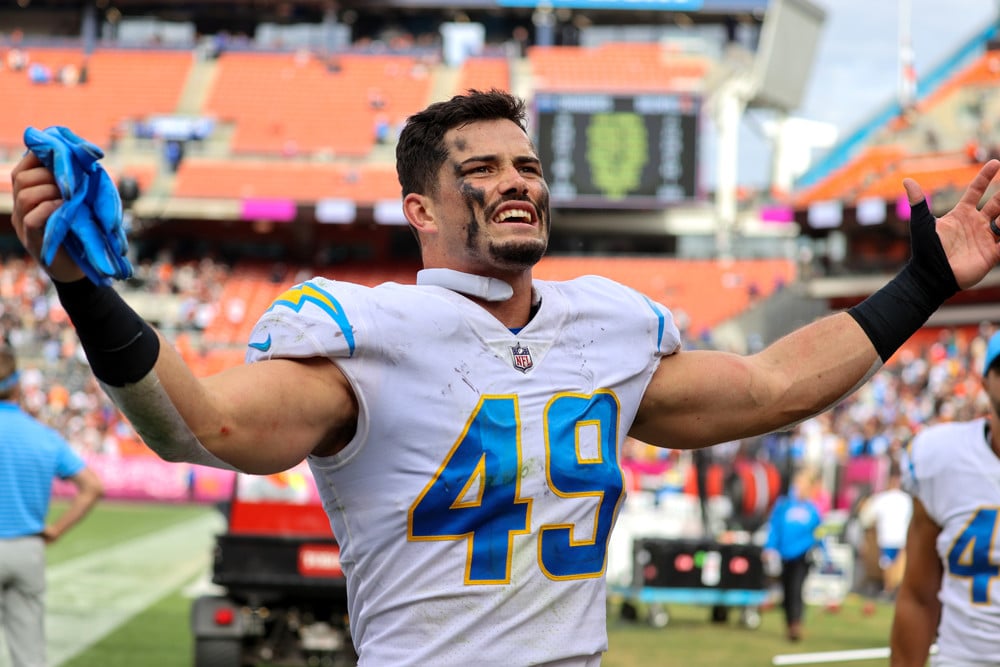 Unassuming Standard League Winners
Around a third of the way through the season, we're going to highlight some possibly unassuming Standard league IDP players who are consistently going to anchor managers' rosters and help win their leagues. And noting we are mentioning them because when we stop, look at rostered percentages. They are being underutilized by what they offer in most standard-sized and formatted leagues. And instead, at least in redrafts, are sitting on waiver wires while managers hope their original IDP studs by name, recover their higher-end outputs.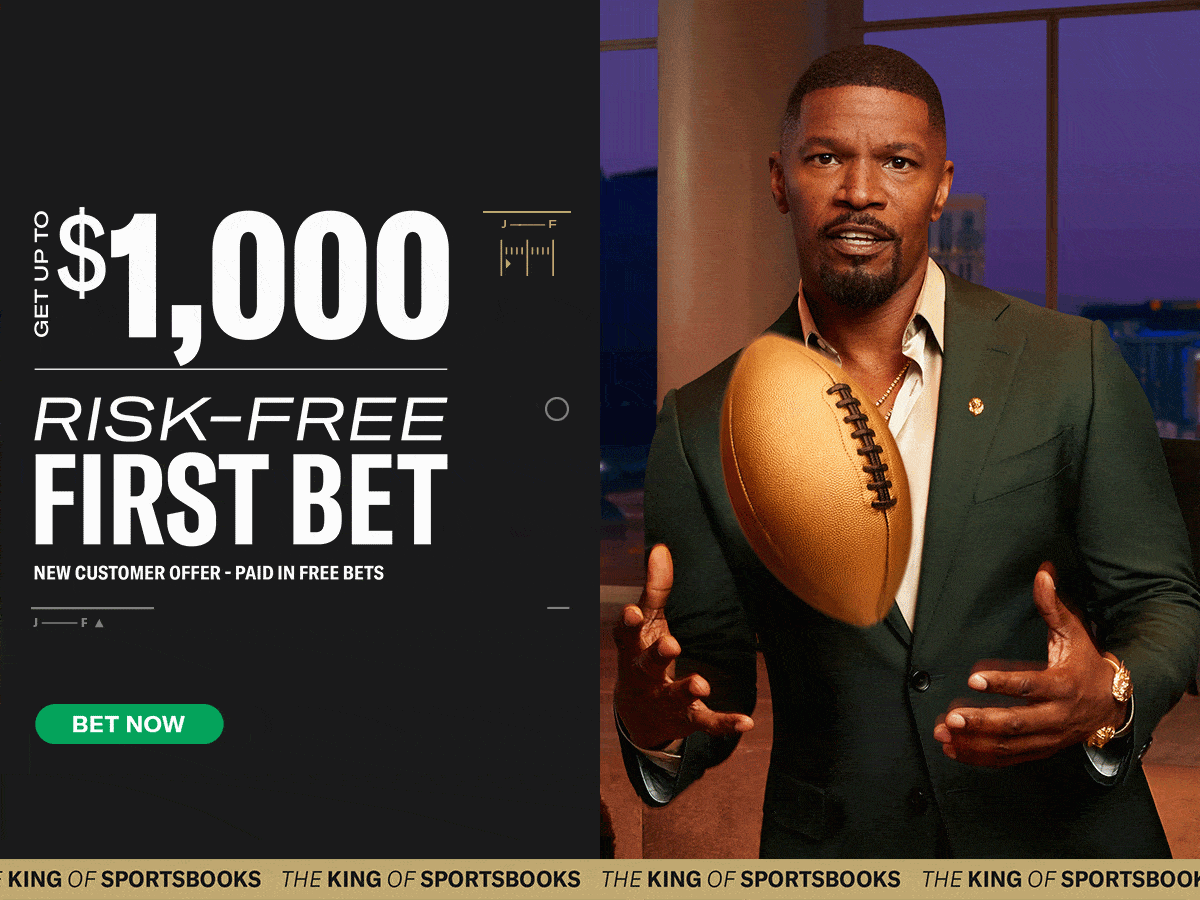 MORE SGPN FANTASY FOOTBALL CONTENT
SGPN Fantasy Football Youtube Channel
---
Week 8 IDP Fantasy Football Footnotes
Inside Linebackers
Drue Tranquill – Los Angeles Chargers
With a current game average of 8 total tackles a game. And one splash play like an interception, sack, or pass defended. Drue Tranquill has led the chargers, next to Derwin James, in IDP production so far this year. And after coming out of nowhere, shouldn't be overlooked as a league winner.
He's clearly the best option for the team at linebacker, according to PFF's grading. And has certainly passed, replaced, and moved beyond former first-round Kenneth Murray. And with Trainquill under-managed in most standard formats. He's a hot league winner by consistency this year, which managers should really consider.
Alex Anzalone – Detroit Lions
Likely the sneakiest of all the linebackers. This year's Alex Anzalone has put it all together in Detriot his second season. Running this defensive unit on the field as captain and producing at the same time. Something that wasn't the case in his first year with the team. And barely includes any splash plays. But as in those precious terms of IDP stability.
Anzalone being graded poorly by PFF can't replace the fact he's the team's first choice. And as of right now, he's not going anywhere and offers us the base tackles we seek to win within IDP.
Myles Jack – Pittsburgh Steelers
What's this, former Jaquar Myles Jack here, and as a Steeler? Which wasn't even in the ball bark of any IDP writer's foresight before the season. And all due to the fact. That no one expected Pittsburgh's head coach Mike Tomlin, would give the green light to give the green dot to Jack. And play him more than his personal former first-round selection, Devin Bush. But at last, it's happened. And for the first time in many years, we can trust an inside linebacker wearing black and gold again. And who knew, it's now on a weekly basis.
---
Defensive Backs
DeShon Elliott – Detroit Lions
Under the radar, out of nowhere, and however we want to phrase it. Elliott stands out here big time. Especially when we consider out of all the surprise defensive back the first few weeks, he's become the stickiest at keeping his higher-end consistency constant over the others because they've fallen off from either injury or whatever.
Elliott has done more than maintain his stability from the start of the season. He's gone on to increase his output in the last few contests. And that's not likely going to change anytime soon with Detroit's struggling offense.
L'Jarius Sneed – Kansas City Chiefs
It's not so unassuming or unusual to have a couple of top cornerbacks leading the way in the top group of defensive backs. But what is unusual is it doesn't include the normal 3 to 4 guys' names like normal. So having Sneed when there is no Marcus Peters, Marlon Humphries, or Kenny Moore. As a cornerback bonus if you play the designation.
Or looking for the right consistency as a general defensive back play from a corner. And go have a look at our league's numbers. Because in many balanced scoring formats, the Chiefs Sneed is likely sitting top 16 somewhere overall. So, is this guy a week 8 IDP fantasy footnote free agent in your league? Or not?
Eddie Jackson – Chicago Bears
The problem promoting the Bear's Eddie Jackson in the past? His personal consistency, because even when it's obviously favorable. He's been as inconsistent as they come. And the answer to why we never see him sitting in the top 32 in off-season IDP DB rankings. But not this year because he has managed to stay healthy, which is a bonus, and the Bears have no form of a defensive line pass rush.
Giving opponents plenty of time to pick apart the secondary as best they can. Just keep this warning on a short leash. This comes with three interceptions in the first three weeks. And recently reduced tackle production.
---
Defensive Linemen
Deatrich Wise – New England Patriots
When it comes to defensive linemen in the week 8 IDP fantasy footnotes, things never come standard, so before you read and react, make sure just how standard your IDP format is. And whether or not what we talk about actually applies. And as far as the Patriots Wise, notice his big splash contests weeks sticking out? Those huge games with huge points padding the total box score? Good, now forget that. and look at the games. He didn't boom! And didn't take a huge hit in production. Shows us he has a huge ceiling that's padded. Knowing our odds are great, we don't take a big fat zero!
Last Notes
And so we make a really big point, knowing most standard formats don't start DLs that deep. Denver's Dre'mont Jones and Arizona's Zach Allen both get special mentions. Both have shown great consistency and have them on our bye-week replacement list. But we even might find their fantasy football point average useful. Over some well-known names, but aren't carrying a higher ceiling as these guys at the moment. But don't go too crazy here with either. Ceilings at this level can change pretty often.