This is my first and only 2022 MLB Mock Draft. You may be asking, "who is this no-name whack job making a mock of an MLB Draft now?" My name is Noah Bieniek and I co-host both "The College Baseball Experience," and the "MLB Gambling Podcast," for the Sports Gambling Podcast Network and I've helped listeners and readers make loads of money betting on baseball this Spring and Summer. The way I have constructed my mock is a compilation from many draft writers and scouts that heavily considers the MLB Draft Betting odds. This way I give myself and readers the best chance of making a buck while watching the MLB Draft on Sunday night.
DISCLAIMER: betting on the MLB Draft is very dumb, but I never said it wasn't fun.
The MLB Draft is unlike any other draft because sometimes in the first round the best player available isn't drafted. It happens a few times every year when an organization drafts a guy that they can get a discount on instead of forking over huge money to the number 1 player on the board. In the MLB Draft world that is called an underslot. Like, friend of the MLB Gambling Podcast, Dave Sherapan says, "Nobody Knows Shit," and that's a great summary of predicting the MLB Draft.
In a normal draft a college hitter with a proven track record and more security is highly regarded. This year the college draft prospect pool doesn't seem as elite and some high school hitters with familiar professional athlete last names have climbed into the Top 10. Prep school hitters are viewed as a riskier pick because they're younger and less proven. However, a famous last name gives scouts a sense of security knowing that they had a correct upbringing to have what it takes in the major leagues. Also, an alarming amount of elite college pitchers have suffered arm injuries in the past year. Hence they're falling on draft boards and being projected as late first rounders.
Lastly, I love MLB Comparisons, and who else doesn't? Take my comparisons with a grain of salt, I provide explanations on the ones that I strongly believe in but other than that, they're for naviance.
2022 MLB Mock Draft: Betting Odds And Props To Target
1. Baltimore Orioles: Druw Jones, OF, Wesleyan HS, Ga.
MLB Comparison: Andruw Jones
Nobody ever knows what move Baltimore's front office will do come draft day. The Orioles are not a big market team and have recently drafted bargain barrel college players with their first round pick. What they normally do is cut a deal with the college kid who has no option to go back to college, and they save their draft pool dollars for high school kids they will draft in rounds 2-4 to try and entice them away from going to school.
Sportsbooks recognize this trend and have Cal Poly shortstop, Brooks Lee listed as the betting favorite at -400. MLB Draft writers and scouts have touted Druw Jones, MLB All Star Andruw Jones son, as the best prospect entering the MLB Draft. This year the Orioles have more draft pool money and may not have to cut a deal. With writers at MLB.com and other sites still projecting Jones as the #1 pick because he is the best available it's not crazy to take a shot on him at +290 to be selected #1 Overall. If the Orioles choose to save money Termarr Johnson could also be an option.
MLB scouts say that Druw Jones' game heavily resembles his father's. Jones is a plus defender with great speed and 70 graded power on the 80 point scale. The biggest question mark on Jones otherwise outstanding resume is his bat-to-ball skills. Can he show the ability to hit for average. If Jones can he will be an MLB superstar with Ronald Acuna Jr. capabilities for a 30 home run, 30 steal season.
2. Arizona Diamondbacks: Jackson Holliday, SS, Stillwater HS, Okla.
MLB Comparison: Ryan McMahon
If Baltimore passes on Jones expect Arizona to draft him. Writers believe that the Diamondbacks will select a high school prospect so that narrows the choices down to Jackson Holliday, Johnson, and Elijah Green.
Holliday, son of MLB All Star Matt Holliday, is a left handed hitting shortstop. Scouts say he's one of the best hitters in the entire draft class. Holliday was a fascinating story this Spring as he flew up the draft boards with an outstanding season. Holliday slashed .685/.749/1.392 in 41 games during his senior season. As a result, him and his luscious blonde locks were awarded the 2022 Perfect Game National Player of the Year.
3. Texas Rangers: Kevin Parada, C, Georgia Tech
MLB Comparison: Salvador Perez
To me at number three with Jones, and Holliday off the board Kevin Parada would be the smartest pick by Texas. In the offseason, the Rangers signed both Corey Seager and Marcus Semien to long term deals. Drafting Lee who plays shortstop wouldn't be ideal, and a high schooler like Elijah Green wouldn't arrive to the majors during their stars' primes. Sidenote: I'm reading that if Green doesn't get picked here he could plummet. Some say all the way to Pick 14! Parada however was one of the best college hitters over the past year and could have a fast track to the MLB. By mocking Parada at 3, +210 Under 4.5 Kevin Parada Draft Position isn't a bad prop to look at.
Even with a weird batting stance, Parada can slug at the plate. In 2022 the backstop hit 26 home runs with good plate discipline 32 strikeouts, 30 walks. Parada does lack some defensive capabilities, one of the biggest being his pitch framing. With "robot umpires" soon down the road in the MLB that may not matter too much.
4. Pittsburgh Pirates: Termarr Johnson, SS, Mays HS, Ga.
MLB Comparison: Robinson Cano
The belief by many is that Pittsburgh will take a page out of Baltimore's book and cut a deal with their first selection. The two most frequent names that appear in MLB Draft Writers Mock Drafts are Termarr Johnson, and Cam Collier.
Some scouts are saying that Termarr Johnson has the best pure hitting they've seen from a high schooler in the last decade. Johnson has amazing hand-eye coordination with great bat speed. He doesn't have the sweet and smooth left-handed swing like Robinson Cano, the comparison is drawn more from defensive ability and stature. In pro ball Johnson projects better as a second baseman.
5. Washington Nationals: Elijah Green, OF, IMG Academy, Fla.
MLB Comparison: Byron Buxton
With the brutal Juan Soto situation Washington finds themselves in, we could see them tearing it all down and embracing a full rebuild. There's no better way to do that than to draft a promising high school outfielder. Green is the best player still on the board that fits the bill.
Elijah Green could be the biggest superstar of the 2022 draft class. He has the highest ceiling for sure but swings and misses… A LOT. Size, frame, tools, with a strong, athletic 6'3″ build, explosive speed, and plus power. Green, son of NFL Pro Bowl Tight End Eric Green, is a high-risk, high-reward player. The reward: a 40 home run, 40 steal season.
6. Miami Marlins: Brooks Lee, SS, Cal Poly
MLB Comparison: Ketel Marte
There is just way too much value on the board with Brooks Lee here to pass on him. I believe that this is Lee's floor in the 2022 MLB Draft with his ceiling being #1 overall. We expect Miami to draft a college hitter here. This way they're on the fast track to the MLB to join the young core of Marlins pitchers.
Lee is the son of Cal Poly Head Coach, Larry Lee and is a switch-hitting shortstop. With a heavy lower half, Lee projects better as a third baseman in the majors. Lee doesn't have a great mechanical swing. It may need to be fixed in the minors but his great eye at the plate makes up for it. He had two times as many walks than strikeouts in 2022. Lee has a proven track record and is considered to have the highest floor of the draft class.
7. Chicago Cubs: Jacob Berry, OF, LSU
MLB Comparison: Jose Ramirez
Chicago would be thrilled with Jacob Berry falling all the way to number 7. The Cubs have been linked to college bats in this draft spot and I consider this or Minnesota to be Berry's floor. There's a nice proposition on DK "1st to Be Drafted: Jacob Berry vs Gavin Cross," and I'd be willing to put a nickel on that. Berry has also been linked to both the Orioles and Pirates as underslot options so I am just hoping to hit on one of those situations.
Jacob Berry is in the small group that may not need much time in the minor leagues. Of all the college hitters in this draft class, Berry has the best combination of contact and power hitting. However, his defense is more of a liability than an asset. Berry started the season at third base for LSU, but then ventured to the outfield. He'd be alright to hide in the corners but may be better as a designated hitter moving forward. I comp Berry to Jose Ramirez because of the short, compact, but powerful switch-hitting swing.
8. Minnesota Twins: Gavin Cross, OF, Virginia Tech
MLB Comparison: Kyle Tucker
I have Gavin Cross ranked third in my Top 30 College Draft Prospects list. In this spot I believe the Twins will take the best available player.
Gavin Cross is a five-tool player who is above average in every facet. Some may call him a jack of all trades but master of none. Scouts believe his swing mechanics need a little tweaking to be able to unlock his full potential in the batter's box. His full potential: 25 home runs, .375 on-base percentage, 15 stolen bases.
9. Kansas City Royals: Connor Prielipp, LHP, Alabama
MLB Comparison: Blake Snell
Kansas City traded away their compensatory pick, which shrunk the Royals draft bonus pool. We saw KC underslot with a high school pitcher Frank Mozzicato last year, I wouldn't surprised to see them cut a deal again this year. I wouldn't be surprised to see a college hitter deep on my big board fly here. I predict that this could be a huge underslot with the Royals drafting Connor Prielipp. The Alabama lefty is the highest touted of the college arms that are injured right now. If Kansas City bargains with Prielipp I think he'd definitely take underslot value to be a top 10 pick.
Before Tommy John surgery Prielipp was a projected Top 5 pick in the 2022 MLB Draft. Nearing the end of recovery now Prielipp recently threw a bullpen in front of scouts at the MLB Draft Combine. He showcased a low 90s fastball, and glimpses of his once wicked offspeed pitches (slider & change-up). His mechanics remind me a lot of Blake Snell. His right knee almost reaches his chin and his arm has the whipping action from a 3/4 angle.
10. Colorado Rockies: Brock Porter, RHP, Orchard Lake St. Mary's HS, Mich.
MLB Comparison: Jacob deGrom
Colorado has been eyeing Brock Porter all spring and this is where I think he lands. I've even had the pleasure of facing Porter when he was a freshman in high school. If the Rockies don't select Porter a college bat may be where they direct their attention.
I comp Brock Porter to Jacob deGrom. It's a powerful comparison, but that's what you earn when you have similar mechanics and stuff as the Mets superstar right hander. Standing at 6'4″ Porter has a fastball that sits in the high 90s with arm side run. In his 2022 senior season, he recorded an ERA of 0.54 with multiple no-hitters. He even threw a no-no in the state semifinal game. Porter is very reliant on his fastball and will need to further develop his curveball and change-up in the minor leagues.
Brock Porter Draft Position Under 12.5 -125 is my favorite bet this year as there's a possibility Porter could land with his hometown Detroit Tigers at number 12.
11. New York Mets: Jace Jung, 2B, Texas Tech
MLB Comparison: Max Muncy
The New York Mets have been tied to Jace Jung for quite sometime according to MLB.com. Pick No. 11 is the comp pick for Kumar Rocker walking away last year. The Mets also have selection 14. There is good reason that if Jung falls that far, 14 is his floor. Jace Jung Draft Position Under 14.5 -235 might be the biggest lock of the draft. Remember the disclaimer and Sherapan's slogan.
I'm not a huge believer in Jace Jung. He only has one maybe two of the five tools and they're with his bat. During Jung's sophomore year he hit 21 homers and this year he hit 14. His swing needs some mechanical fixing in the minor leagues. He's an average defender at second base with a below average arm and lacks speed. His upside is purely reliant on his at bats.
12. Detroit Tigers: Zach Neto, SS, Campbell
MLB Comparison: Paul DeJong
With the front office seats heating up by the minute in Detroit expect them to either select a college arm or bat with the 12th pick. Zach Neto seems like the safest pick in this position. Zach Neto Draft Position Under 12.5 -180.
Neto's glove is unmatched in the 2022 MLB Draft class. He's a plus defender with maybe the best arm out of the top 10 shortstop prospects. Neto swings for damage until he has two strikes where he shortens up and puts the ball in play. It is evident with his 7% strikeout rate for the Campbell Camels this year. Neto flirted with pitching throughout his college career as a closer but he projects to be an MLB shortstop. He has a 30 double, All-Star caliber ceiling.
13. Los Angeles Angels: Cooper Hjerpe, LHP, Oregon State
MLB Comparison: Chris Sale
Los Angeles have been rumored to be interested in a lot of pitching for the 2022 MLB Draft. The question is do they go with a college or prep arm? Multiple mock drafts have the Angels selecting Brandon Barriera. Every year this just means it won't happen. I'm mocking my favorite player in this year's draft class, Cooper Hjerpe to Los Angeles.
At the beginning of the 2022 college baseball season I predicted Cooper Hjerpe to win Pitcher of the Year. He did. Hjerpe (pronounced "JER-PEE") reminds me of Chris Sale with wicked a 3/4 arm angle. His fastball comes out his hand perpendicular to the left hand batters box and it rides inside on righties. The fastball sits low 90s with a plus slider to go with it. In 2022 Hjerpe (11-2), 2.53 ERA, and he led the country in strikeouts with 161. 1st to Be Drafted: Cooper Hjerpe vs Gabriel Hughes; Hjerpe is +100. The southpaw has made me a lot of money betting on college baseball this year why would I shy away from him here.
14. New York Mets: Daniel Susac, C, Arizona
MLB Comparison: Nolan Arenado/Joey Bart
New York has also leaked that they're very interested in drafting Arizona's catcher Daniel Susac. If Susac somehow gets swiped, the Mets could redirect their attention to a college outfielder. This is another borderline lock, Daniel Susac Draft Position Under 17.5. Many teams from 10 to 17 need a catcher and I'm 80% positive Susac won't drop past 16. The Rockies, Mets, Guardians, and Phillies will all heavily consider drafting Susac.
Daniel Susac has a plus arm behind the plate. In the box, he starts out with an Arenado-like toe tap that involves him shifting his weight forward and backward. The concern with him is that his swing is long. Susac crushes fastballs, will he be able to adjust to major league heat?
15. San Diego Padres: Justin Crawford, OF, Bishop Gorman HS, Las Vegas
MLB Comparison: Carl Crawford
Some mocks have Justin Crawford going to Kansas City at No. 9. I strayed away from the smoke there and I think Crawford falls to the Padres here. In this spot if Crawford is gone look for San Diego to scoop up Dylan Lesko.
Carl Crawford was in the pros not too long ago. He was one of my favorites to watch. If you can still image dad's game, that's Justin's. Scouts give a 70 grade to his speed and he has a good bat to go with it. His exit velocities don't impress but he'll be an on base machine throughout his career.
16. Cleveland Guardians: Dylan Lesko, RHP, Buford HS, Ga.
MLB Comparison: Walker Buehler
Dylan Lesko was a Top 5 pick until he underwent Tommy John surgery this year. Therefore he fell down the ranks in my MLB Mock Draft. Ultimately, if you asked me who would get drafted in the first round but not sign, it would be Lesko. He has a commitment to Vanderbilt and will probably end up in Nashville this August.
Dylan Lesko sits mid-90s, but his fastball doesn't make the scouts drool… it's his changeup. Pitching out of windows, Lesko makes his change-up look like his fastball out of his hand and the pitch finishes with hard tailing action to his arm side.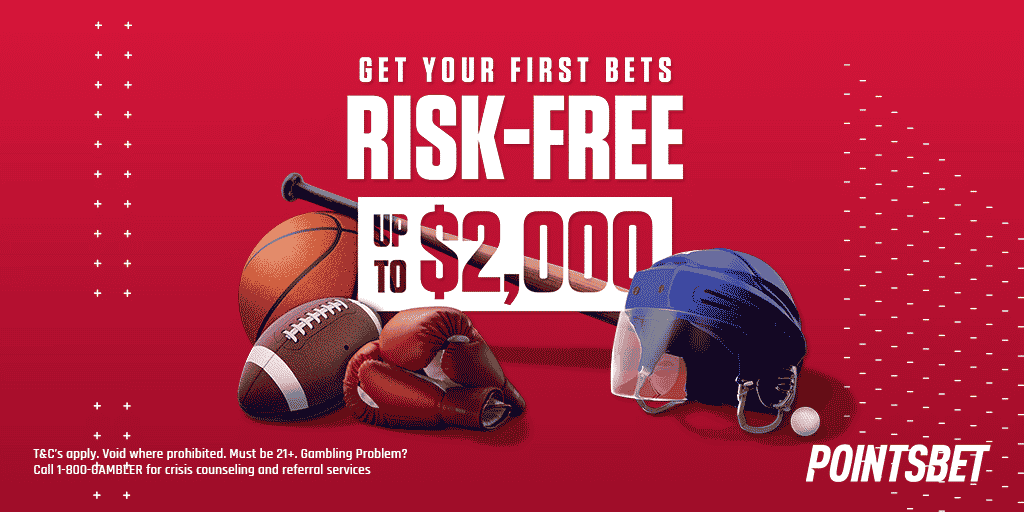 17. Philadelphia Phillies: Kumar Rocker, RHP, Tri-City ValleyCats (Frontier League)
MLB Comparison: Justin Verlander
This is Kumar Rocker's ceiling in the 2022 MLB Draft but I think it's a match made in heaven. Dave Dombrowski drafts power pitching and that is the definition of Rocker. Draft writers are saying that Rocker could tumble all the way out of the first round. Rumor is that upwards of 10 teams have removed Rocker from their draft boards due to him not releasing photos of his shoulder injury.
Kumar Rocker was the 10th-overall pick last year by the New York Mets but didn't sign. The Mets refused to offer Rocker if his camp, led by Scott Boras, didn't release medical records. Rocker chose not to return to Vanderbilt and take the Indy-ball route. He was throwing 95-98 in his first outing for the ValleyCats with two above-average breaking balls and an adequate changeup. He showcased a lower arm slot than he had last year. With a plus slider, plus fastball, and incredible competitiveness he has the ability to emulate a workhorse like Justin Verlander.
18. Cincinnati Reds: Cade Horton, RHP, Oklahoma
MLB Comparison: Dylan Cease
Cincinnati needs everything and will probably have a "best player available" approach throughout the 2022 MLB Draft. On my big board that would be between college players like Cam Collier, Carson Whisenhunt, Drew Gilbert, and Cade Horton. And prep players like Brandon Barriera, and Jett Williams. It's rumored that almost every team from 8-18 has shown interest in Horton. I think he fits the Reds build.
Cade Horton was a huge reason why the Sooners were the runner-ups in Omaha this year. He is a draft-eligible sophomore who missed 2021 after Tommy John surgery. He doesn't have the sick mustache, but Horton possesses the insane pitch repertoire that Dylan Cease has. High 90s fastball, and a wipeout slider that will rack up Ks in the pros.
19. Oakland Athletics: Cam Collier, 3B, Chipola JUCO
MLB Comparison: Juan Soto
Everybody drools over the potential of Cam Collier. Many MLB Draft writers have Collier in the Top 10. Some even say that he could be drafted by the Pirates at No. 4. Take that for what it's worth, he is 17 and won't turn 18 until November. There's little data or track record on Collier and that's what makes me most nervous picking him so high.
What I can tell you, Collier's swing looks like Juan Soto's swing. I read that he's a four tool player with his strongest being a 70 arm, and weakest being speed. The biggest pro argument you can make for Collier is that his dad, Lou, was a pro outfielder for a few years. Collier works for Oakland as they are embracing a full rebuild and won't have demands to be good for quite some time.
20. Atlanta Braves: Carson Whisenhunt, LHP, East Carolina
MLB Comparison: Patrick Sandoval
I read that with his hometown team, this is Dylan Lesko's floor. Either way, where there's smoke, there's fire and Atlanta looks like they'll draft a pitcher. The next pitcher on my big board is a good one, Carson Whisenhunt. I'm higher on Whisenhunt than other writers so other options here could be Gabriel Hughes, Brandon Barriera, or Justin Campbell.
Carson Whisenhunt, in my opinion, has the single best pitch in this draft, his change-up. So naturally, I gave him a Patrick Sandoval comp. I know less about what Whisenhunt has done in the past year so it's better I quote The Athletic's Keith Law on this one:
"Scouting report: Whisenhunt didn't pitch for East Carolina this spring after testing positive for a banned substance in the offseason, so he didn't make his 2022 debut until June 12 when he pitched for the Chatham Anglers of the Cape Cod League. He looked good despite some rust, sitting 92-93 mph and touching 95 mph with an improved curveball and a changeup that flashed plus. It's a paradox of sorts but he might be better off having missed the spring. While many other first-round contenders among college pitchers have had Tommy John surgery, Whisenhunt is healthy and relatively fresh, making him likely to pitch for most of the remaining minor-league season after the draft. He was ruled ineligible for the NCAA season after testing positive for a banned substance. That left his team without its best pitcher this year, as East Carolina ultimately fell in the super regionals to Texas — perhaps it would be in Omaha if Whisenhunt had been around. However, he is the best healthy college left-hander in the draft right now, with mid-rotation upside."
21. Seattle Mariners: Gabriel Hughes, RHP, Gonzaga
MLB Comparison: Miles Mikolas
I think Seattle could look for a pitcher that will be on the fast track to the majors to join their young position player core and Robbie Ray and Logan Gilbert in the rotation. Gabriel Hughes falling to Seattle would be a dream scenario. Hughes an Idaho native pitching for the Spokane WCC powerhouse, Gonzaga it's a perfect fit.
Gabriel Hughes has amazing command with his mid 90s fastball with a hard, tight spinning slider. No pun intended, Hughes is huge, 6-5 and 225. If Seattle continues the tear that they're on I wouldn't be surprised to see him in the majors. At least as a reliever, at most, their third starter.
22. St. Louis Cardinals: Drew Gilbert, OF, Tennessee
MLB Comparison: Bryce Harper
St. Louis has been linked to college hitters. Drew Gilbert is the highest rated on my board and other options could be Peyton Graham, Chase DeLauter, Jordan Beck, Sterlin Thompson, and Dylan Beavers.
Drew Gilbert resembles Bryce Harper's swing and everyday mentality in every way. The swing is wild, long, and powerful. Gilbert stands 5'8 and needs every bit of that long swing to create his power. What he doesn't struggle to create is high energy moments. Some may look at him and say he's a brat, some may say he exudes passion, "Let The Kids Play." With eye black drooped all over his face he embraces the Marcus Stroman, "Height Don't Measure Heart," philosophy and isn't afraid to show it along with all five tools on the field.
23. Toronto Blue Jays: Jett Williams, SS, Rockwall-Heath (Texas) HS
MLB Comparison: Trevor Story
Jett Williams slide down the draft stops here. I have Toronto selecting the best player available here and that's Williams. Others that could be enticing in this spot would be Brandon Barriera, Peyton Graham, Chase DeLauter, Jordan Beck, Dylan Beavers, Tucker Toman, or Cole Young.
Jett Williams is a 5'8 shortstop with an average bat at best. Williams is an above-average to plus runner. He lacks the arm strength or footwork for the shortstop in the long term, so he projects more as a second baseman.
24. Boston Red Sox: Chase DeLauter, OF, James Madison
MLB Comparison: Matt Olson
MLB Draft writers view Boston as the team who would stop a Kumar Rocker, or Jett Williams plummet. Their backup plan is unknown but the college outfielder pool is so deep late in the first round. I'm throwing a dart on Chase DeLauter who is also dropping in my mock.
Some scouts swear that Chase DeLauter is the best hitter in this year's MLB Draft. DeLauter coming into the 2022 college season was a Top 5 talent playing centerfield. He struggled in his first few games and then broke his foot. DeLauter offers the ability to hit for power and average.
25. New York Yankees: Peyton Graham, SS, Oklahoma
MLB Comparison: Right-handed Christian Yelich
New York looks to be eying hitters in this spot. I'm going to mock Peyton Graham, the darling of the College World Series to the Yankees.
Peyton Graham was not the darling because of his lady killer looks, or 8-pack that was caught by ESPN cameras during the College World Series. No, it's because he showcased his five-tool talent. As a relatively skinny guy he emulates Christian Yelich's ability to hit bombs and swipe bags. He could have 20 home run, 20 steal potential in the MLB.
26. Chicago White Sox: Ben Joyce, RHP, Tennessee
MLB Comparison: Jordan Hicks
I don't see Ben Joyce being mocked anywhere else, but why not Chicago. They're in a dissapointing position currently in the AL Central standings and need to make a splash.
In 2022 they drafted Garrett Crochet, a flamethrowing funky lefty from Tennessee. This year, what if they drafted the "Volunteer Fireman," Ben Joyce? The right hander is monikered as the highest risk, highest reward player in the 2022 MLB Draft class. Joyce casually sits at 103 mph and has shown the ability to hit 105.6 mph. It was the second fastest pitch ever thrown only behind prime Aroldis Chapman. When Joyce brings his B+ fastball of 102 mph to the park, his slider is unhittable. With an ERA of 2.23 and a 53/13 strikeout to walk ratio, Joyce was borderline alien in the 2022 season for Tony Vitello's Tennessee squad.
27. Milwaukee Brewers: Jordan Beck, OF, Tennessee
MLB Comparison: Luis Robert
I think the Milwaukee Brewers will select the best hitter available with the 27th pick. Jordan Beck is the next highest on my draft board. Other options could be Cole Young, Sterlin Thompson, Dylan Beavers, and Jacob Melton.
Jordan Beck has a 6-3, 225 frame who has access to all five tools with quick wrists and huge raw power. Just like his stablemate Gilbert, Beck plays with his heart on his sleeve and put together an outstanding 2022 season. Beck batted .298 with 18 homers and 61 RBIs.
28. Houston Astros: Brandon Barriera, LHP, American Heritage HS, Plantation, Fla.
MLB Comparison: Shane McClanahan
If Brandon Barriera doesn't get drafted by the Los Angeles Angels it's hard to find him a home until Houston at 28.
Brandon Barriera has a four pitch mix including a high 90s fastball. His off-speed repertoire includes two different plus breaking balls and a very good change-up. According to The Athletic, "It's premium stuff if he gets consistent strikes. He's aggressive on the mound."

29. Tampa Bay Rays: Justin Campbell, RHP, Oklahoma State
MLB Comparison: Joe Musgrove
Tampa Bay is linked to a few pitchers but nothing consensus. I dip into my next highest ranked college pitcher which is Justin Campbell. Blade Tidwell, Jonathan Cannon, or Jacob Misiorowski could be options here.
Justin Campbell stands 6'7 with powerful stuff on the mound. During the 2022 college season Campbell was one of the most feared pitchers with a 3.82 ERA, 141 punchouts, with only 25 walks.
30. San Francisco Giants: Jacob Melton, OF, Oregon State
MLB Comparison: Kyle Tucker
I have San Francisco selecting a close to home college hitter. I think it will either be Dylan Beavers or Jacob Melton. Other mocks have Beavers being selected as high as 19, but I choose to respect Melton, the PAC 12 player of the year, more.
Jacob Melton emerged this year and skyrocketed from a middle-round draft pick to the back end of the first round. The reason for it was that he displayed power in Oregon State's 2022 season. Melton raked for a batting average of .360, with 17 home runs. Also during this campaign, Melton tied Adley Rutschman's school RBI in a season record at 83.
Compensation picks
31. Colorado Rockies – Sterlin Thompson, OF, Florida
32. Cincinnati Reds – Cole Young, SS, North Allegheny HS, Wexford, Pa.
Competitive balance round A
33. Baltimore Orioles – Tucker Toman, 3B, Hammond HS, Columbia, S.C.
34. Arizona Diamondbacks – Robby Snelling, LHP, McQueen HS, Reno, Nev.
35. Atlanta Braves – Jacob Miller, RHP, Liberty Union HS, Ohio
36. Pittsburgh Pirates – Dylan Beavers, OF, Cal
37. Cleveland Guardians – Blade Tidwell, RHP, Tennessee
38. Colorado Rockies – Ivan Melendez, 1B, Texas
39. San Diego Padres – Jonathan Cannon, RHP, Georgia
40. Los Angeles Dodgers – Brock Jones, OF, Stanford
Related Content: