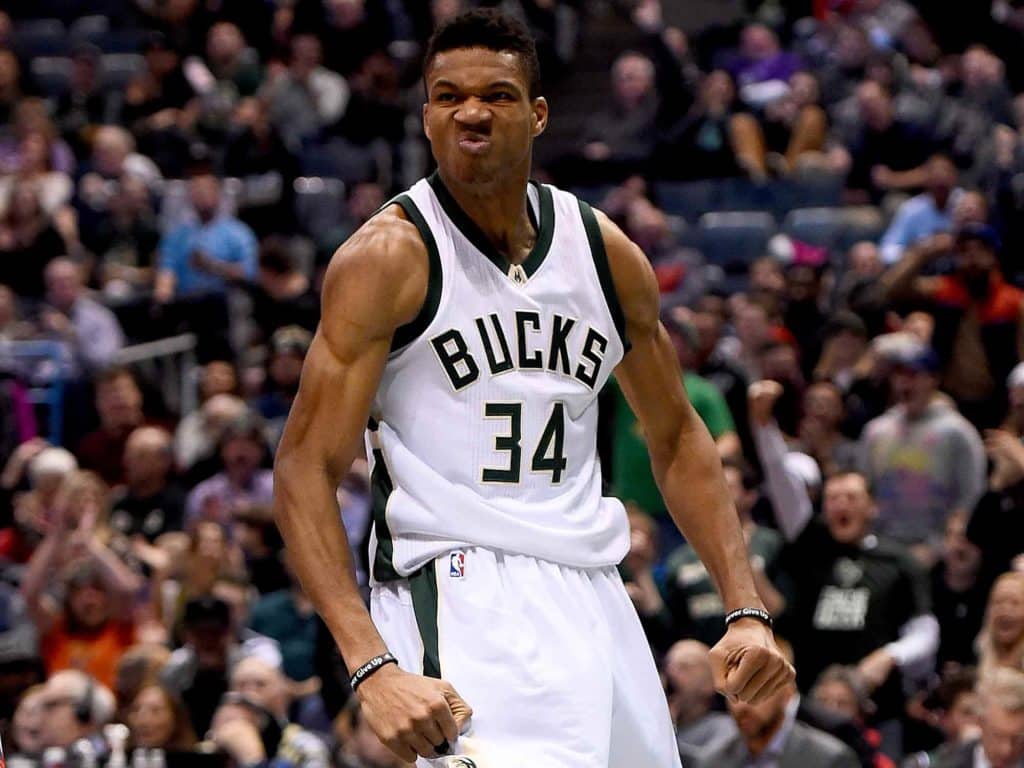 The NBA All-Star Game is upon us. There have been tons to bet on and dig into with this weekend's festivities, but the game itself is what we're here for. If dabbling on moneylines in a game with no defense isn't exactly your thing, you're in luck. We have an NBA DFS lineup to tail for this weekend's big game.
(NOTE: This NBA DFS lineup was made ahead of time. With the All-Star Game, always watch out for scratches leading up to lineups locking. )
Related:
NBA All-Star Game Betting Guide

NBA DFS Picks for The All-Star Game – Showdown
Going with someone a bit further down on the NBA DFS salary list for your captain in this game is a smart move. It's pretty clear that the majority of the starters will log the big minutes, and if you spend big here, you'll limit your ability to roster a lot of them. DeRozan is a guy who I like a little bit further down the list because he isn't just a scorer. He's shown that he can score big, and hits plenty of big three-pointers, but is also averaging more than five dimes and five boards. I could see him filling out the stat sheet a bit and scoring plenty as well – making him a solid sleeper captain.
Most people are going to be tempted to put Giannis in as their captain spot in NBA DFS lineups. It makes sense – he's my pick for MVP, which is why I have to have him in the lineup. However, that tag is just a little too high and when it gets multiplied for the top spot, it's going to cripple you a bit. So I say, get him in the lineup, but don't hamstring yourself.
UTL – Ja Morant ($8,200) – KD
Ja is the rising star of this year's season, and what better place to put your rising star on display than the All-Star Game? When you're putting together your NBA DFS lineups for such a weird event, a lot of it comes down to who you think is going to get the minutes. Morant clearly fits the bill of someone the NBA wants to see in the game constantly. Plus, with no defense, he's going to look to regularly throw down some of those big dunks.
You might be tempted in this range to go after someone like Nikola Jokic. However, the All-Star Game is for the shooters. Trae may not be getting the minutes he was prior, but this is the type of game where he can just jack up shots. Plus, in the 2020 All-Star Game, Young gave us a double-double with assists. So there's a chance he may also spread the love while scoring, making him a sneaky NBA DFS play.
Kind of like Morant, I think Ball is a good candidate to log a lot of minutes. If you were to ask me which reserve would see a lot of burn, he might be one of my first picks. Doncic is up there too, but his NBA DFS salary is way higher. I also think there's a chance we see Ball step in and just throw up 30 alley-oops. I'll take those assist points this deep into my lineup.
I mentioned before that the All-Star Game is for the shooters, right? If you want a shooter coming off the bench who can light it up in ten minutes or so, who better than Devin Booker? I don't expect him to log big minutes, but his style plays right into the style of the game.

Make sure to check out all the great NBA coverage we have to offer and be sure to listen to the NBA Gambling Podcast, which airs twice a week. This week the guys are breaking down all the best plays for the coming days.  
Related Content