Sports betting is now legal in New York and The Empire State just got one of the best sportsbooks in the business last week. WynnBET launched in the great state of New York last Friday and there are plenty of chances for you to get some money down.
One of those chances is in the NHL futures market and the New York Islanders. The Islanders haven't met expectations so far this season but there is still plenty of puck to be played!
EXCLUSIVE SGPN NEW YORK CONTENT
WynnBET Launches In New York: Best Bets for New York Teams
Brooklyn Nets Recap & Expectations Rest Of Season

New York Knicks Recap & Expectations Rest Of Season
New York Islanders' slow start on long road trip
The Islanders were faced with a unique challenge at the start of the season. They went on a month-long (over a month, actually) road trip from October 14th to November 16th. They started the season 5-6-2, which is respectable given the situation, but that only got worse when they opened the new arena.
It took until December for the Islanders to get a victory at UBS Arena. They lost seven straight at home before beating the Devils on December 11th. That got them to 7-11-5 on the season, but it's a far cry from what was expected out of a team that made deep playoff runs in each of the past two seasons.
Are the New York Islanders starting to turn a corner?
The holiday break (extended due to COVID) helped the Islanders a bit as they won seven of their first nine games after Christmas. However, they then lost three of four home games heading into the All-Star break, including a 3-0 shutout loss against the lowly Seattle Kraken.
As of Tuesday, February 8th, the Islanders are 16-7-6 for 38 points in 39 games. They're 17 points behind the Boston Bruins for the second Wild Card spot and they have five games in hand.
What to expect from the New York Islanders the rest of the season?
The Islanders need to get back to their defensive style of hockey. Mathew Barzal can only do so much to help the offense. The superstar forward has 28 points in 36 games, and only two other forwards have 20+ points (Brock Nelson, 22; Josh Bailey, 20). It hasn't helped that Anders Lee has only recorded 15 points in 34 games, or that top defenseman Ryan Pulock has missed a significant amount of time with an injury.
The Isles are built from the net out with Ilya Sorokin (13-8-5, .924 SV%, 2.31 GAA) and Semyon Varlamov (3-9-1, .916 SV%, 2.57 GAA) playing well given everything going on.
New York Islanders Team Futures
WynnBET has the Islanders at +5000 to win the Eastern Conference and +10000 to win the Stanley Cup. If you're a believer, those aren't bad odds at all. However, it may be tough to believe.
You can find the Islanders' odds to make the playoffs at +600. That implies a 14.29% chance of happening, which isn't all that great –– but it's expected given their poor play thus far. Crazier things have happened, though, and all it takes is one of the Boston Bruins or Washington Capitals –– or even the New York Rangers –– to fall off a bit and the Isles to go on a run.
If the Islanders do manage to go on a run and make the playoffs, take a look at Barry Trotz to win the Jack Adams Award at +5000.

---
RELATED CONTENT
NHL Futures: Best Bets to win Hart, Vezina, Norris, & Calder at All-Star break
NHL Futures: Betting Odds, Picks, & Predictions for Each Division
2022 Olympic Men's Ice Hockey Preview, Odds, & Betting Picks
2022 Olympic Women's Ice Hockey Preview, Odds, & Betting Picks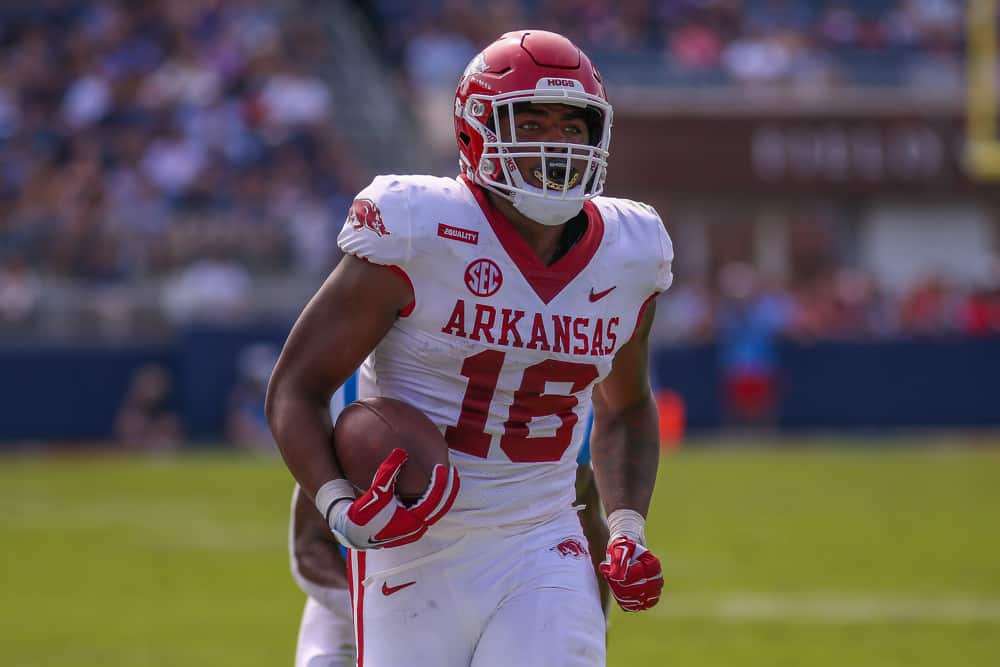 ---