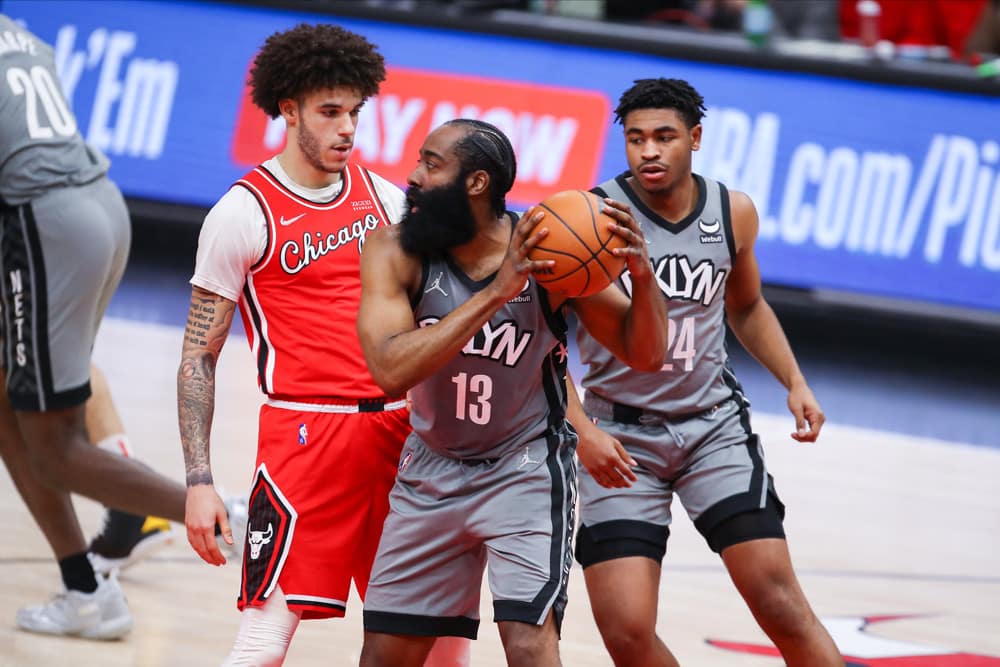 Finally, New York has legalized sports gambling. All of my friends and family can place bets without having to worry about crossing state lines into Pennsylvania or New Jersey in time to get their bets in. With the exciting news that gambling is finally legal in New York, let's take a look at one of the most interesting teams in the NBA, the Brooklyn Nets.
Brooklyn Nets Struggles Thus Far
The Nets understandably had very high expectations entering this season as +300 favorites for being the 2021-2022 champions. We are just over the halfway mark of the season and the Nets are sitting at the seventh seed in the East at 29-24. I think it is safe to say their pre-season win total of 56.5 is a loser. Looking at the Nets' upcoming schedule, they are going to have a rough stretch. They have to battle the Celtics and Wizards twice. Also in the coming weeks, they have to face the Heat and the Bucks at their respective home courts. Coupled with a rough schedule, Kevin Durant being sidelined for several weeks is not a good combination. In addition to the Durant injury, Kyrie Irving is still not playing at home.
It is very clear that there is some internal turmoil going on within the Nets team as well. The Philadelphia 76ers are interested in trading for James Harden, but these interests have been sidelined by the Nets organization. The making of a super team is what was enticing to Harden when he joined the Nets last season. Unfortunately, injuries are plaguing the Nets with Durant and Joe Harris being out with an ankle injury. The Nets do not have a deep roster either as a lot of their cap space is tied up in the Big Three.

Brooklyn Nets Future Player Props
Considering James Harden is the only consistent piece of the Nets team so far this year, I am looking at him for some player props. Harden has to be the main scorer, and do a lot of it, for the Nets to stay alive. I personally am taking the over on his points prop if it is set at 26.5 or lower. I am also looking at Patty Mills' point props as well. He is stepping up in big games. For example, against the Warriors, Mills' scored 24 points. If Mills is able to contribute like that on a nightly basis, the Nets have hope for a higher seed in the Eastern Conference come playoff time.
Brooklyn Nets Future Team Props
If you are holding a Brooklyn Nets Atlantic Division championship ticket, however, there is definitely a possibility of them winning that conference. The 76ers have a tough schedule with the Suns, Celtics, and Bucks in the next two weeks. The Nets can put themselves in a position to win the division with a few key wins and a couple of 76ers losses.
Related Content