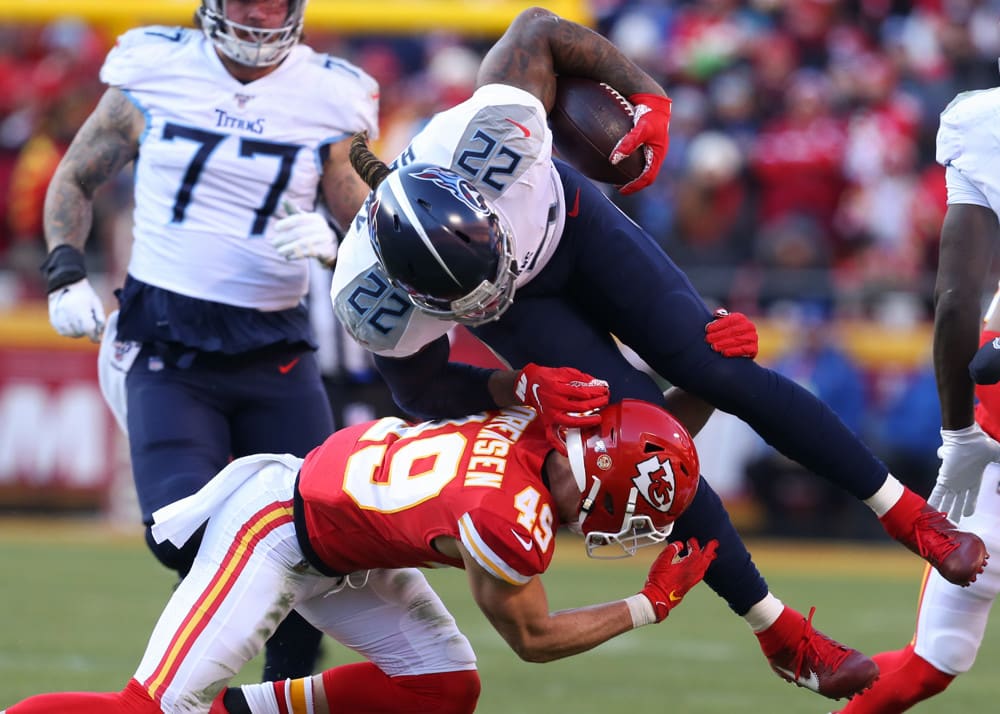 The NFL season is ever so close and now that the rosters are finalized for the season it is time to dive into the NFL Season Player prop bets. I will get into which players I believe will exceed or fall below their stat projections. Let me dive right into the prop bets!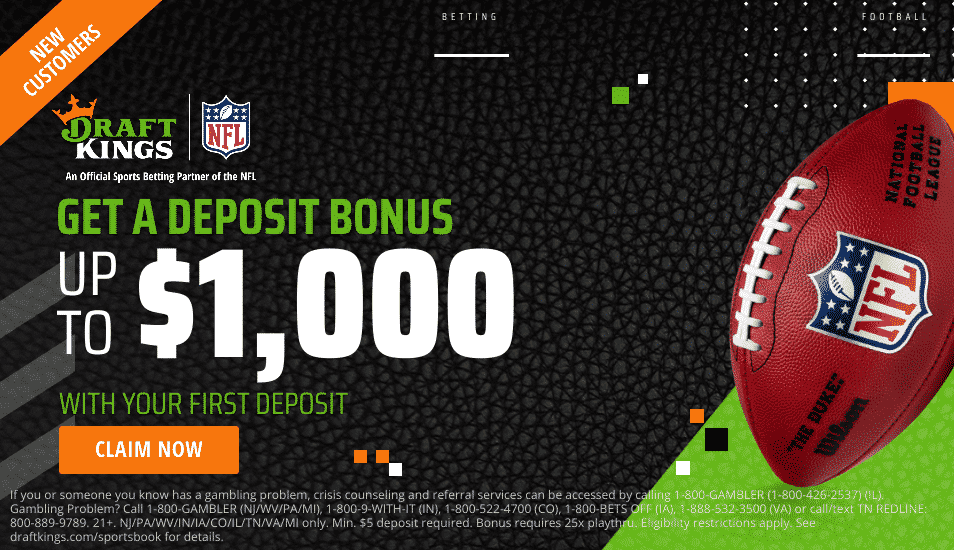 NFL Season Player Prop Bets
Derrick Henry – O/U 1555.5 Rushing Yards
Over the last two seasons, Derrick Henry has 681 rush attempts.  But I dug a little further and looked at the running back since 2000 who ran for more than 2,000 rushing yards and how they fared the following season.  There are four running backs including Henry. Jamal Lewis did it in 2003, the following season he ran for 1,066 yards in 10 games. Chris Johnson in 2009, the following season 1,364 yards in 16 games. In addition, Adrian Peterson in 2012, the next year 1,266 yards in 14 games. Based on history there's a significant drop-off. Even if Henry has a 1,400-yard season that's a pretty good season. This NFL player prop bets one of my favorite ones!
Best Bet: Derrick Henry Under 1555.5 Rushing Yards
Aaron Rodgers – O/U 8.5 Interceptions
Aaron Rodgers is a quarterback that doesn't turn the ball over. The Packers added Randall Cobb this season to the wide receiving group. Furthermore, the Packers have one of the best route runners in the league in Davante Adams. We know Rodgers is going to throw to guys he trusts.  As a matter of fact, in Rodgers 16 year career he's thrown more than 8 interceptions only twice. The last time was in 2010 over 11 years ago!
Best Bet: Aaron Rodgers Under 8.5 Interceptions
Damien Harris O/U – 845.5 Rushing Yards
Last season Damien Harris only played in 10 games but still ended up rushing for close to 700 yards. He averaged 5 yards a carry. Traditionally we see the Patriots with a running back by committee but Harris should be the featured back for the New England Patriots. In addition, the Patriots face only one rush defense that is ranked inside the top 10 which are the Tampa Bay Buccaneers in week 4.
Other than that they have eight games against opponents who rank 20th or worse in projected rush defense.  Furthermore, the Patriots picked rookie Mac Jones as their Week 1 starting quarterback and foreseeable future. Bill Belichick is going to be extra cautious with him and pick his spots to throw the ball and emphasize the running game.
Best Bet: Harris Over 845.5 Rushing Yards
[pickup_prop id="5996″]

Ryan Fitzpatrick – O/U 3900.5 Passing Yards
How long do we expect Ryan Fitzpatrick to be the starter in Washington? He has been a journeyman since 2013. Over the last four years, he's played more than 10 games only once which was in 2019 with the Miami Dolphins where he played 15 games. But even then, he threw for 3500 yards. The last time he went exceeded 3,900 yards was in 2015 with the New York Jets. Who knows if they make a move for a quarterback? Cam Newton was released by the  Patriots, does Washington make a move for Cam to reunite him with Ron Rivera? I just don't see a case where he finishes the entire season as the starting QB.
Best Bet: Ryan Fitzpatrick Under 3900.5 Passing Yards
Keenan Allen – O/U 98.5 Receptions
There's no doubt that Keenan Allen is the #1 receiver for the Los Angeles Chargers. Since the 2017 season, Allen has had 100 or more in three of those seasons. Last year he only played in 14 games and still grabbed 100 receptions. The 2021 season features an extra game. In addition, the Chargers starting quarterback Justin Herbert is primed to have a big season for the Chargers and targeted Allen 147 times in 14 games.
Best Bet: Keenan Allen Over 98.5 Receptions
RELATED CONTENT
NFL Season Predictions 2021 (Ep. 1087)
SGPN Fantasy Football Cheat Sheets
2021 SGPN Fantasy Football Draft Kit
Washington Football Team Predictions for 2021