*Updated August 24, 2021*
It is officially draft season folks! Between now and September 9 we will all be researching and drafting for millions of leagues. SGPN is your home for all the fantasy football content you could possibly need and are proud to bring you our comprehensive cheat sheets. Do not head into your draft without one.
When the clock starts running on draft day will you be ready? Who do you take in Round 3 Miles Sanders or Terry McLaurin? Is there really that much of a difference between Tyler Boyd, Tee Higgins, and Ja'Marr Chase? The SGPN cheat sheets are here to answer all these questions and more.
SGPN Fantasy Football Cheat Sheets
Fantasy Football Cheat Sheet Half-Point PPR Scoring
Fantasy Football Cheat Sheet PPR Scoring
SGPN Mega Reference (All Rankings for All Formats) Excel Format
Fantasy Football Cheat Sheet SuperFlex
Fantasy Football Cheat Sheet Standard Scoring
Draft Cheat Sheet: Auction Draft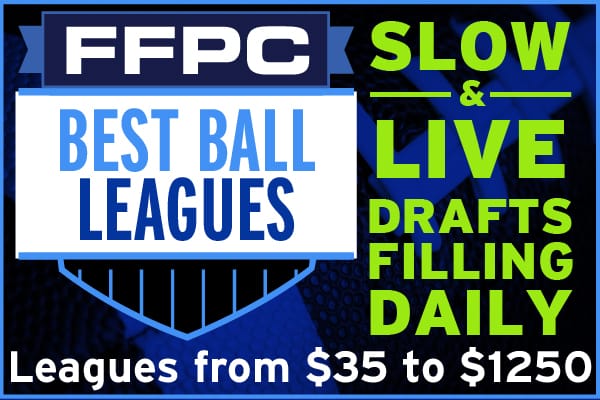 Whether you are a hardcore fantasy player or a more casual player, we have the references for you. Between an easily printable PDF format for all league types, downloadable spreadsheets that you can easily modify, and our regularly updated consensus rankings, SGPN has all the draft coverage you could possibly need.
SGPN Fantasy Football Cheat Sheets
No matter what format you play, SGPN has you covered. Be sure to check the site regularly, and subscribe to our Fantasy Football Podcast as well to stay up-to-date on all the latest news and analysis to help you dominate all your leagues and DFS contests.
How to use the Cheat Sheets
The SGPN Cheat Sheets are quick references that you can print out the PDF version of the cheat sheet for quick reference. Additionally, we have provided an excel version that you can easily edit and modify. Each cheat sheet contains the top 160 players split into tiers, excluding kickers and defenses. The SGPN cheat sheets are based on our SGPN Fantasy Football Rankings which are updated regularly and our cheat sheets will be updated weekly in the lead-up to the draft.
If you want a more in-depth tool that includes defenses and kickers, we recommend our SGPN Mega Reference Sheet. It is an excel sheet containing full rankings for each position, including defenses and kickers. Additionally, it is in a simple excel format that is easily editable for your own usage. Be sure to check back regularly as news breaks throughout training camp and we update our fantasy cheat sheets for Standard, PPR, Half-Point, and SuperFlex scoring formats.
MORE EXCLUSIVE SGPN FANTASY CONTENT
SGPN Fantasy Football Projections
SGPN Fantasy Football Rankings