The UFC octagon hits the road again finally, landing in Jacksonville, Florida for a sold-out, three-title fight UFC 261 pay-per-view. What could possibly go wrong?! So that means it's time to put together a winning UFC 261 DraftKings lineup. Let's see how this one fares on Saturday night.

RELATED
UFC 261 Betting Guide
UFC 261 DraftKings Roster
Kamaru Usman – $9,400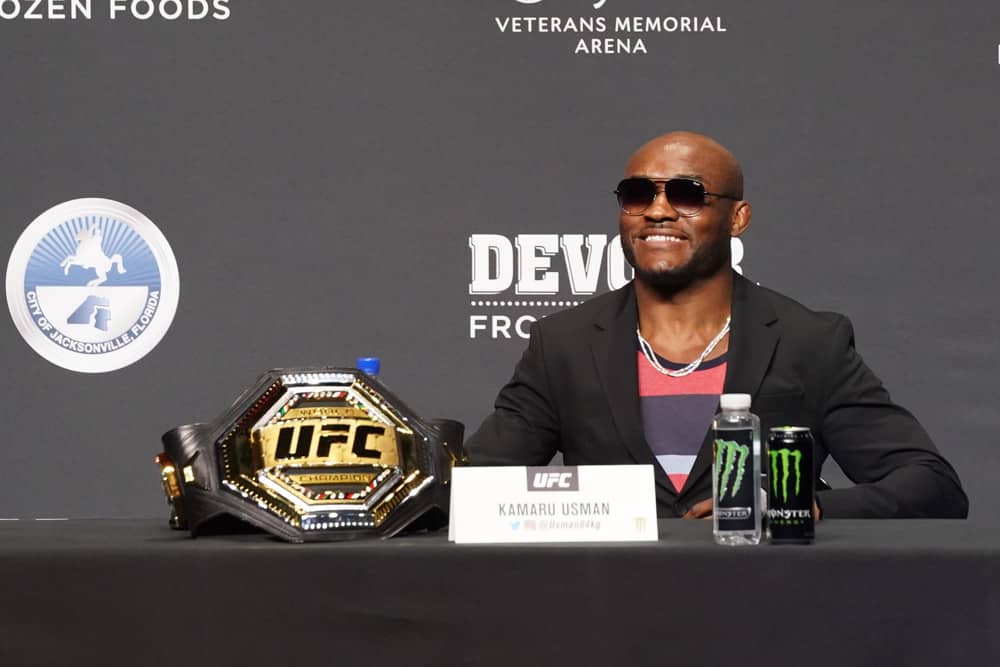 UFC Welterweight Champion Kamaru Usman is my big-ticket purchase on this roster, as I expect him to steamroll Jorge Masvidal in his rematch, just like he did in part one. Usman brought in 156 fantasy points for his owners during their first fight and averages a hefty 123.6 FPPF, and has scored in triple-digits in eight of his last 10 fights. His physical strength and wrestling will carry the day here for him, as Masvidal's only path to victory is to knock him out, which no one has been able to accomplish thus far.
Jimmy Crute – $8,900
I'm going with Jimmy 'The Brute' Crute with my second pick, as the 25-year-old is perhaps the brightest young prospect in the UFC light heavyweight division. He's scored 138 and 118 fantasy points in his last two fights, after losing for the first time in his career. He is going up against a veteran in Anthony Smith on Saturday, whose best days are in his rear-view.
Brendan Allen – $8,400
Picking up yet another young, 25-year-old prospect here, this time a middleweight, in Brendan Allen. I think it's a slam-dunk that he beats Karl Roberson on Saturday, plus I see him winning via submission since that's his specialty and all of Roberson's pro losses have come via submission. He's also scored 94 or more fantasy points in three of his four UFC fights.
Uriah Hall – $8,300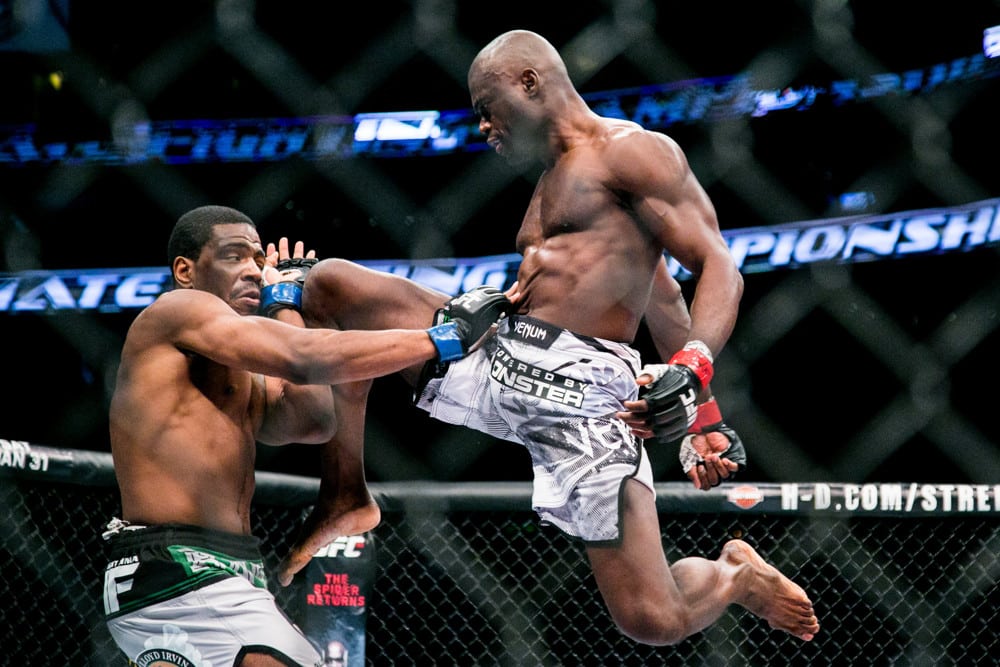 While Uriah Hall is a frustratingly inconsistent fighter, this matchup seems tailormade for him. While it's true he struggles with wrestling, which is opponent Chris Weidman's specialty, I see him cracking Weidman's chin before he gets taken down. Weidman has been knocked out five times in his last seven fights but doesn't seem to realize his chin is shot. It just so happens that Hall is a dynamic, powerful striker. Sounds good to me.
Na Liang – $7,600
Na Liang is a bit of an unknown, making her UFC debut on Saturday after having fought exclusively on the Chinese regional scene. However, I've read good things about her and she should have the grappling and jiu-jitsu advantage over Ariane Carnelossi on Saturday. Oh, and her nickname is 'Dragon Girl', which is a good enough reason for me to put her on my roster.
Tristan Connelly – $7,400
Yes, I picked Tristan Connelly to lose to Pat Sabatini on Saturday, but it was a tough choice for me. I think Connelly is worth taking a cheap flyer on here as he makes his long-awaited return to the octagon after being on the sidelines since September of 2019. However, he looked great in his UFC debut, and that was TWO weight classes above his natural featherweight one, which this fight will be contested at.
Listen to this:
UFC 261 Preview & Picks | MMA Gambling Podcast (Ep.31)