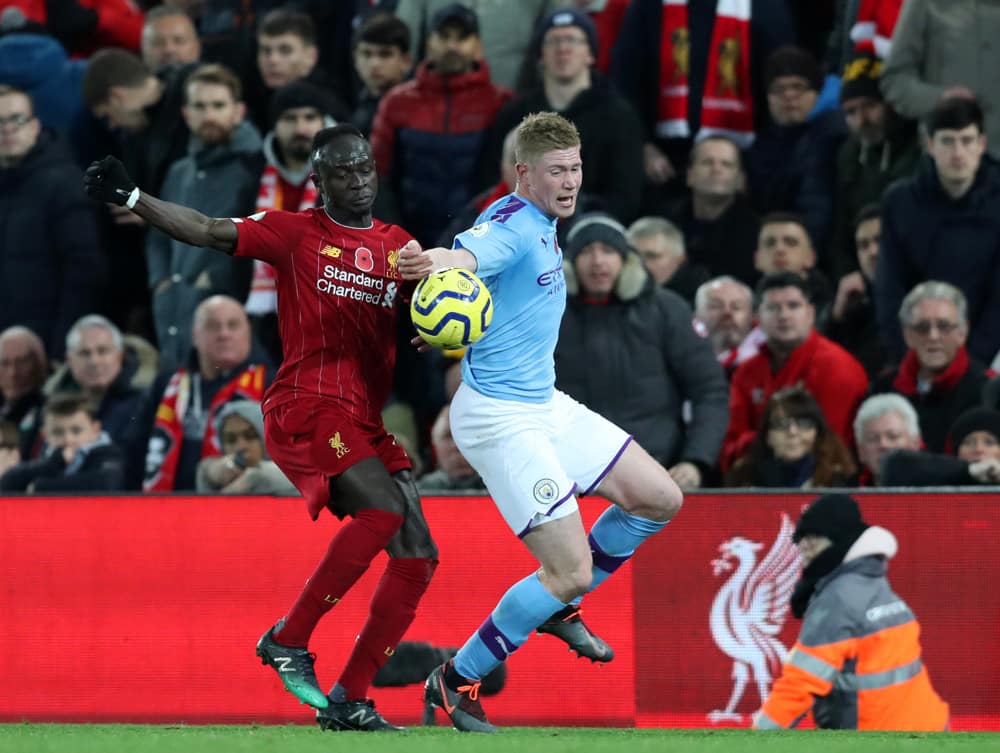 Predictions-
Saturday, June 27
Aston Villa 1-2 Wolves
Sunday, June 28
Watford 1-1 Southampton
Monday June, 29
Crystal Palace 1-0 Burnley
Tuesday June, 30
Brighton 0-2 Manchester United
Wednesday, July 1
Bournemouth 1-0 Newcastle
Arsenal 3-0 Norwich
Everton 1-0 Leicester
West Ham 1-2 Chelsea
Thursday, July 2
Sheffield United 0-2 Tottenham
Manchester City 2-1 Liverpool
Summary-
The crazy EPL schedule continues with Gameweek 32, with games stretching across 5 days. I look for the Champions League chasers to keep winning, as I have Wolves, Manchester United and Chelsea all picking up away wins against relegation threatened opposition. Despite having a 6 point lead over Manchester United and Wolves, Leicester could unthinkably forefit their Champions League spot, unless they start picking up some wins. I don't have them getting anything at a rapidly improving Everton, which would subsequently only leave them 3 points ahead of Manchester United and Wolves, if both were to win. It would also see them relinquish 3rd spot to Chelsea, should they get the win against West Ham.
If Aston Villa, Brighton and West Ham do suffer the predicted loses, it will be vital for Watford and Bournemouth to try and reap the benefits. Just a single point can carry Bournemouth out of the relegation zone, however, given the horrible strength of the schedule they have in-front of them, they will surely need to win against Newcastle to stand any chance of surviving.
Game of the Week: Manchester City vs Liverpool
With the EPL title decided several months ago, this game would've still been highly relevant if Liverpool still had their unbeaten record in tact. Had that been the case, many would've been wishing for a Manchester City win, in order to prevent an "invincible" season. However, with Watford already handing Liverpool their first loss, this would-be blockbuster encounter, now has very little stakes attached to it.
This doesn't mean Manchester City won't care about winning this game. If there is one game left on their schedule where they will want to win, it'll be this one. Manchester City will be hurting after relinquishing their EPL crown so easily, and will be desperate to both restore some pride and send out some sort of message for next season.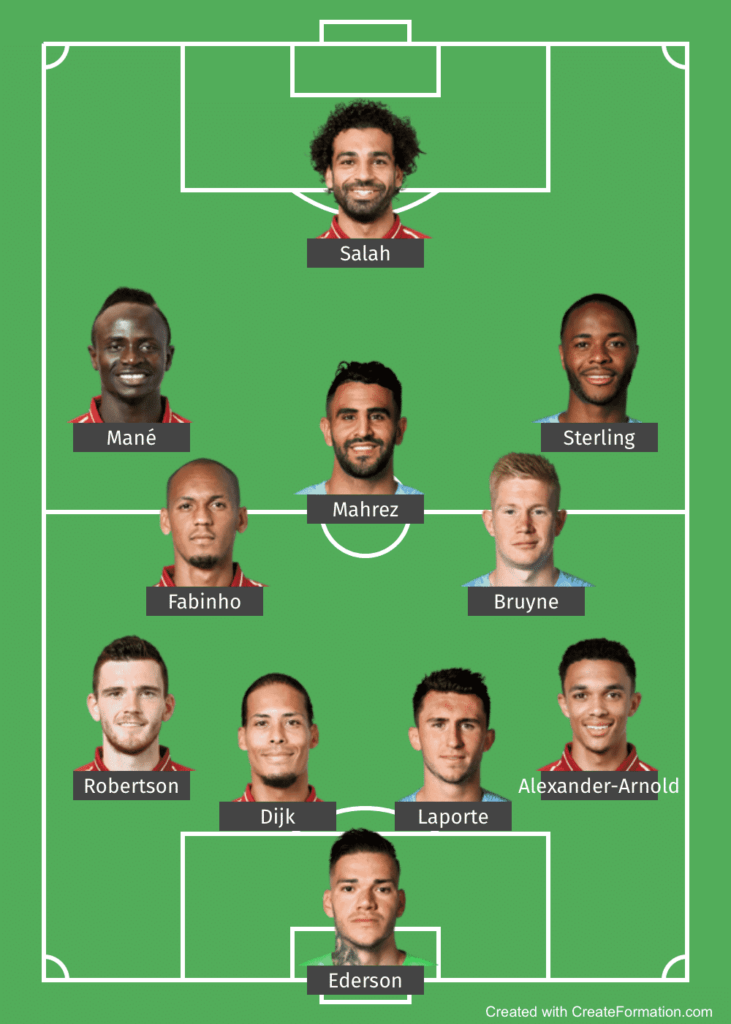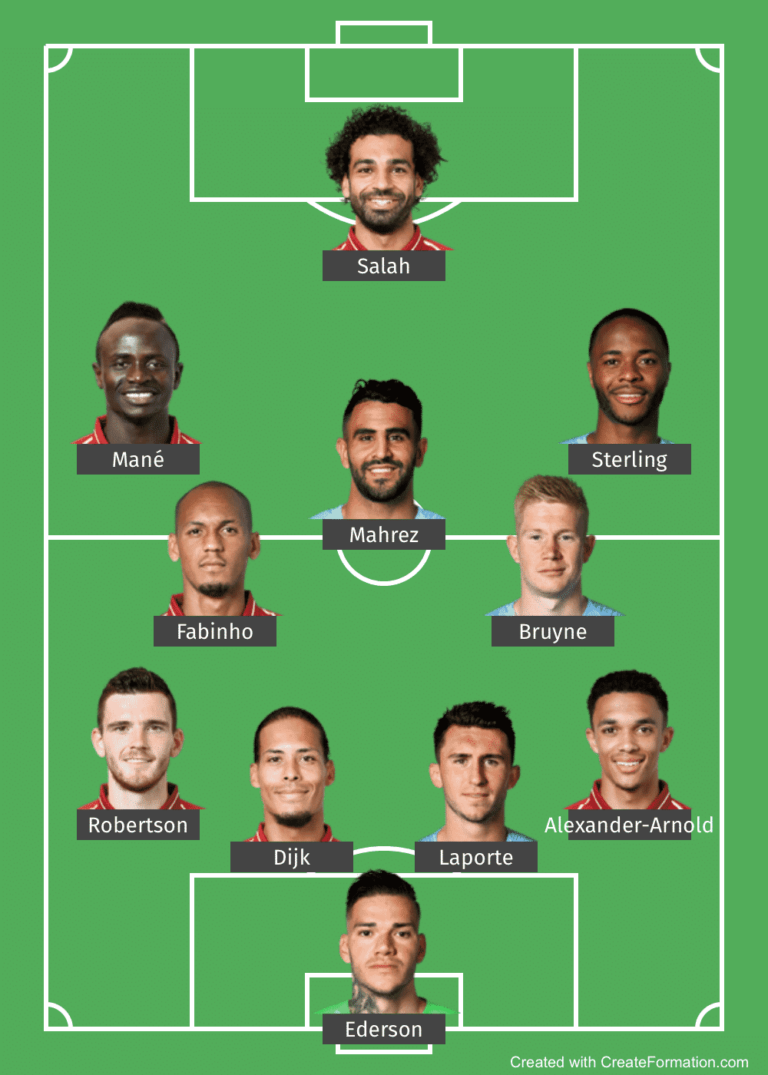 The combined XI clearly reveals that Manchester City didn't lose the title due to inferior talent. Even if you don't agree with 1-2 positions, it's a line-up that should feature a relatively equal mix of both sides, either way. I strongly lean towards Liverpool's far more organised and productive defence, while giving the midfield edge to Manchester City. In the absence of Sergio Aguero, I've decided to play Mo Salah as the centre forward, which allows me to include the quartet of Salah, Mane, Sterling and Mahrez in my side, with the latter occupying an advanced attacking midfield position.
Prediction-
Manchester City should be hugely incentivised to halt Liverpool's celebrations here, while laying down their marker for next season. Meanwhile Liverpool will be keen to not lose their first game after being crowned champions, therefore, I think it's unlikely we see fringe players coming in here- something that may happen later down the line- in order to allow as many players as possible to pick up league winners medals (players must play a minimum of 10 matches in order to receive a medal).
Regardless of who wins, the match is likely to produce goals, with 15 of the last 20 matches between these two sides delivering Over 2.5 Goals. Both sides haven't struggled to find the net since the season resumed, with Liverpool scoring 4 in their 2 matches, with City netting 9 times in their 3 matches.
Manchester City 2 Liverpool 1