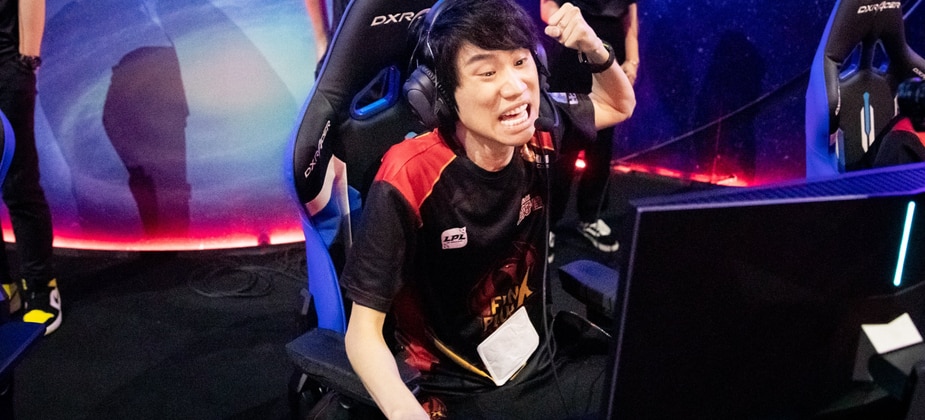 We're getting professional League of Legends back in Europe and North America this weekend! The matches will be played remotely instead of in-studio for the rest of the season in both regions which shouldn't affect things too much. Glad we only missed one week to COVID-19!
Until then, we've got plenty of action in the LOL Pro League in China.
LOL Pro League (China) – Wednesday March 18th
LNG eSports vs Victory Five (Start Time: 2am Eastern on Twitch)
While LNG sit at 2-2 in match score and 5-6 in game score they've also faced a challenging schedule in their last three matches. LNG have been an excellent up-tempo and aggressive team even against superior competition. They know who they are and aren't pretending. Light will be subbing in at ADC for Asura on LNG. Historically he hasn't been great but given the current state of the game and his previous champion pool he should be well equipped to handle this.
Victory Five look like the worst team in the league. Last year they showed promising signs but a lot of the tricks they had up their sleeve back then are commonplace with all teams now. That leaves them as a bad team with bad players that have no solid routes to victories.
Victory Five might end up standing for "Five game wins all season."
Pick: LNG -1.5 maps @ -140
Vici Gaming vs TOP eSports (Start Time: 5am Eastern on Twitch)
These are both teams that have had disappointing starts to the season based on pre-season expectations. TOP have the right idea and have just not executed well while Vici have sometimes had the right idea and sometimes executed well.
In LOL, it's a lot easier to fix execution problems than it is to fix strategy or conceptual problems as long as you have the right players. Think of it like having a bad coach in football; unless you have exceptional talent it's difficult to overcome poor play-calling. While Vici haven't been bad, their coach, the Bill Belichek of LOL Kkoma (3x World Championship coach), has an extremely complicated and precise system for the players to learn and this is a new team. Except, in this case, the players aren't exceptional.
I had TOP pegged as a top five team before the season started primarily because they have three of the best players at their positions in the world in 369, Karsa, and Knight. 369 and Knight were on this team last year while Karsa was not. The chemistry hasn't been there yet but it will be. TOP have had the right idea and have just shot themselves in the foot. I expect them to get right in this spot.
Pick: TOP -1.5 maps @ +123
BiliBili Gaming vs JD Gaming (Start Time: 7am Eastern on Twitch)
Two good teams. JD Gaming have had a few shaky moments but have mostly delivered on their pre-season expectations to be one of the best teams in the LPL. BiliBili were looking to be in the playoff picture but have gotten off to a rough start with their new top laner Kingen. He's not a bad player but he doesn't bring a lot to the table so enemy teams have been able to focus their attention on shutting down the star player Meteor through banning his best characters. The games where Meteor has gotten his characters, BiliBili have smashed.
BiliBili will be starting their previous top laner ADD over Kingen for this match. It should open things up a lot for BiliBili. He's also a strong in-game leader that could help settle this team down when things get crazy.
Underdog spreads have covered 23 out of 39 matches, won outright 16 out of 39, and swept 2-0 8 out of 39 matches.
I love the value we're getting on the underdogs here. Lay the +1.5 to profit and cover your shot at the ML and -1.5.
Pick:
BiliBili +1.5 maps @ -123 (1.23 units)
BiliBili moneyline @ +296 (0.5 units)
BiliBili -1.5 maps @ +593 (0.25 units)