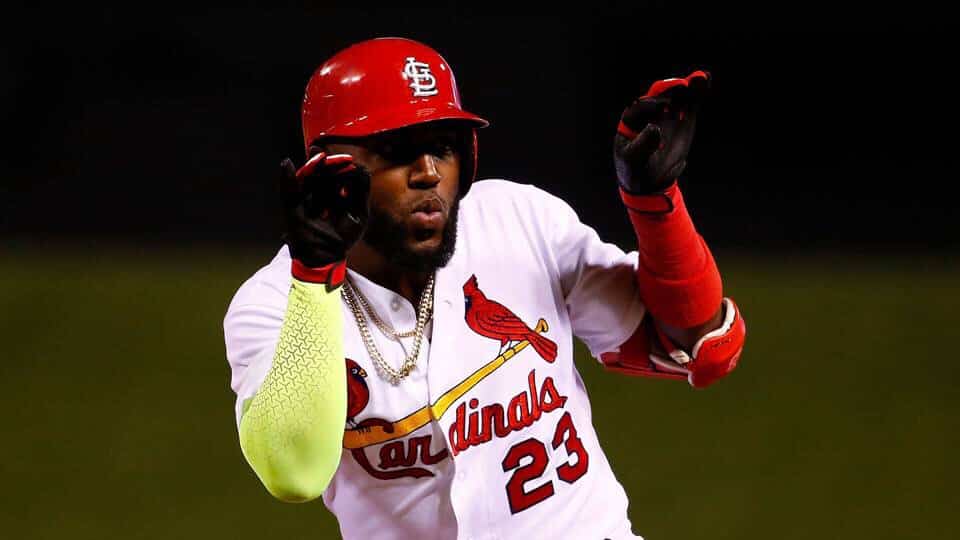 Sunday Night Baseball Game Info
Time: Sunday, July 29th @ 8:08 PM Eastern
Location: New Busch Stadium, St. Louis, MO
Weather: 72 degrees, wind 13 mph ENE
TV: ESPN
MoneyLine: Chicago Cubs (-140) Vs. St. Louis Cardinals (+120)
Spread: Chicago Cubs (-1.5) +135 Vs. St. Louis (+1.5) -160
Total: 8.5 over (-115) under (-105)
Side & Total
The Cubs come limping into tonight's contest having dropped the first two games of the series and are looking to avoid a sweep this evening against the hated Cardinals. Kyle Hendricks takes on John Gant as Chicago looks to improve its 6-10 record SU (courtesy of Oddsshark) against St. Louis this year and will be without star 3B Kris Bryant as he recovers from injury.
The Cardinals have struggled lately with a 3-6 record SU at home in their last nine contests. Two of those wins are this series so perhaps they're turning it around. Matt Carpenter was hitting .199 through May 24th but has since become a bona fide MVP candidate and is now leading the NL in doubles with 31.
I'm not too hot on either of these teams right now but I like STL +1.5 at -160. Not exactly the best price there and you can probably find it lower but based on recent history and the injury situation I feel it's a stretch to think the Cubs are going to win by two. Gant has a 1.93 ERA in two starts against the Cubbies this year and should benefit from the home crowd.
The under has hit in five of the last six Cub games (5.25 runs per game) and has also hit in four out of last five Cardinal games (6.8 runs per game). St. Louis ranks 23rd in MLB in scoring at home with 4.12 runs per game. All signs are pointing to a low scoring affair with smart bettors taking under 8.5. I agree I think both St. Louis run line and under 8.5 are both great plays here.
Props
Kyle Hendricks has a 4.70 ERA in ten road starts this year but his real problem has been escaping the first inning. He has an 8.14 ERA in the 1st this season giving up 19 total runs in opening frames. I hope you see where this is going. The score in the 1st inning is a straight pickem at -110 and with Hendricks struggles this year it seems like a safe pick.
Gant has pitched well against Cubs in two starts but that is a small sample size and going into a third start he will have fewer surprises up his sleeve.
Even without Bryant the Cubs still have a great top half of the order. I'm taking YES score in the first inning here to hedge the total bet just in case Hendricks gets roughed up early.
Daily Fantasy Plays Sunday Night
Going into this season I thought Marcell Ozuna was the best offseason acquisition made over the winter. He has been a disappointment so far but could be turning things around based on recent history. If so his price tag at $5,700 is a steal for the foreseeable future until people catch on.
With him providing some value production it's safe to take the starting pitchers here and maybe Addison Russell at $5,200. Taking those four will leave you with $12,100. I'm using that to take Dexter Fowler ($6,200) and Albert Almora Jr. ($5,900). Make sure to check your lineup close to game time to make sure no one is scratched. That's killed me a few times this year as I do this early AM.
Final Notes
It's shit or get off the pot time for St. Louis. Cubs and Brewers have made deadline moves to make a serious push for October and the Pirates have come out of nowhere to pass them in the division as well. At 53-51 they're still in play for a wild card spot but are seven games back in the division with three teams ahead of them.
I don't think they have what it takes to compete this year, especially with the Cubs adding Hamels. It's probably too late for them to become buyers or sellers here at the deadline so a strong August from their current lineup is what it's going to take. I like a big finish from Ozuna but that's not going to be enough. I think the Cubs will close out the division with the Brewers claiming one of the wild-card spots. Cards will be lucky to claim 3rd.