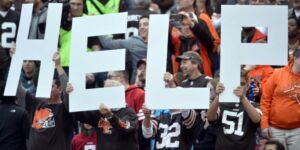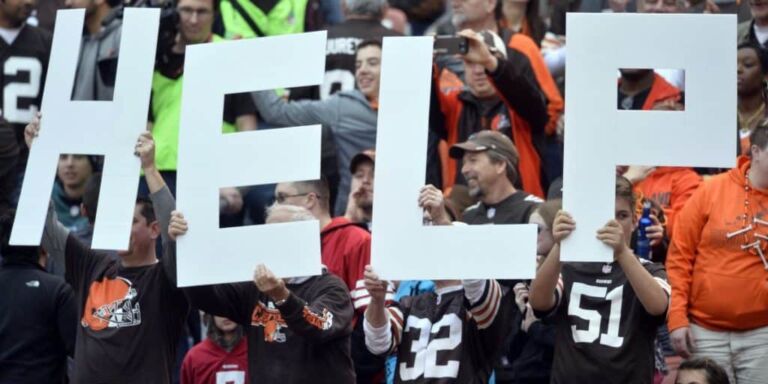 In todays landscape of sports handicapping, let's face it; the public is the most educated they've ever been. With the influx of social media the general betting public has tools available to them that was never available in the past. Twitter has been a game changer, and that's before I even get into the advanced tools at your disposal. Sports books now even have social media accounts and head book makers aren't afraid to share what the "sharps" are on and the price they received.
The thing is, even the general public knows rule number one: fade the public.
I want to take some time and talk about something that I feel very passionate about. I'm going to let you in on a little secret: It's okay to look square.
Chalk Stigma
For a long time, there has been this stigma attached to betting favorites, and god forbid you feel strongly about a public side. The Cleveland Browns? What value! The New England Patriots? Those lines are so inflated! A two team teaser? you must be insane! Here's the thing about value. It's only value if one, it's a winning ticket, or two, it provides you with enough of a edge to eventually hedge your position and buy out for guaranteed profit. If I gave you 10,000 to 1 on The Jets to win the Super Bowl would you take it? Probably, but you better start hedging week one.
I'm going to throw some stats at you right now that may be a little bit hard to believe. During the 2016 season, The New England Patriots and all their inflated lines went 16-3 for a cover rate of 84%. If you had just bet against The Cleveland Browns you would have accumulated a record of 12-4. Combine them, and you're 2016 NFL season would have been 28-7. Those numbers are gaudy for an NFL handicapper in this racket.
Now I know what you're thinking. Taking a small sample size of just those two teams just isn't a big enough sample size to justify this radical way of thinking. Well, if you just take the worst teams of the 2016 season, let's use The Browns, The Rams, The 49'ers, and The New York Jets, your total against the spread record would have been 44-18. That's not even including backing the good teams including New England, Atlanta, Green Bay, and Seattle. If you just backed those teams, you're staring down the barrel of 48-26. That's a total of 92-44. Seriously, if you hit that record over an NFL season, you'd be a rich man.
I completely realize that hindsight is 20/20 and it's easy to go back over the teams that performed well last season. I used those teams as examples to illustrate my point because they are traditionally looked at as good but Green Bay was only 5th best against the spread, and Seattle was 16th. These are just the teams that usually have the most public support.
Bad Season For The Sharps
It's no secret that professional bettors did not have a good NFL season, and that may be putting it lightly. They used the same tools that have made them so successful in the past, utilizing rules like always backing a double digit underdog in the NFL, always take the home divisional underdog, and never tease through a 0. Here's the thing though; Failing to adapt will kill you. All of these stats and numbers I've outlined above aren't even including teasers, which believe me, I'm getting to.
What you have to ask yourself is was last season just a blip on the radar, or is the market at a crossroads. I understand that New England was on a mission last year to avenge the honor of Tom Brady and that Cleveland was record setting bad. But when you break it down deeper and extend it to all the other teams I used as examples, the proof is hard to argue with. It's in the numbers; this is fact, not opinion.
The point that I want to drive home is that it's proven far more profitable to find the good teams in the league and back them, or find the really bad teams and bet against them than it is to try to pick and choose your spots with the rest of the middling NFL. I understand the edge that handicappers have in outlining detailed scheduling spots, travel miles, west coast to east coast travel, etc. These are proven profitable as well, Andy Reid off the bye has been a gold mine for informed bettors for years.
The issue is people would rather sit there and handicap and detail out each and every scheduling wrinkle week to week, it's far easier to just ride the good teams and discard the bad if last season taught us anything. The thing that makes this successful however is one word: CONSISTENCY.
Find your teams and ride them either for or against, but do it every week. This is where that word that no professional wants to acknowledge even exists, let alone speak the words that they may be profitable: Teaser.
NFL Teaser Strategy
If you put stock in Vegas somewhat knows what their talking about, season win totals are a great place to begin. Start with the highest projected win totals to get your list of teams expected to be good:
New England Patriots 12.5
Seattle Seahawks 10.5
Pittsburgh Steelers 10.5
Green Bay Packers 10
Use these teams to your advantage via a teaser every week. In just looking at week one, how does New England -2, Seattle +9, Green Bay +3, and Pittsburgh -3 sound? Green Bay is actually playing Seattle, so week one is a bit different, but for week in and week out wagering a series of two team teasers with these teams are something I'm going to be backing.
Now let's get our bad team list.
New York Jets 4.0
Cleveland Browns 4.5
LA Rams 5.5
San Francisco 49'ers 4.5
Jacksonville Jaguars 6.5
NFL Week One Teases
Utilizing a teaser again to bet against these teams, in week one we get Buffalo -2 against The Jets, Pittsburgh -3 against The Browns, Indianapolis +9 against The Rams, Carolina PK against San Francisco, and Houston +1 at home against Jacksonville. Sounds good right? well they don't call it a teaser for nothing.
Look, you're never going to win every bet you make, even when utilizing the teaser. Upsets are a part of sports; it will always happen. Teams will win games they probably shouldn't. Cleveland will be better than they were last year, but maybe The Jets will take their place. I'm not telling you to zero in on these teams only, but once you get a feel for this seasons version of the NFL. you can identify who is actually good and who is actually bad. Round Robins and money line parlays are also an option for you on either side. I get it, you don't want to look like John Q. Public backing the obvious favorites and fading the obvious underdogs. Believe me, no one gets that more than I do. Each season is unique and different, and things may get back to normal this season. The thing is, it may not. I'm not telling you to go all in week one on these specific teams. Give it some time, I know you want some skin in the game from the start of the NFL season, but wait it out a couple weeks until you can get the landscape of this NFL season down.
The Looking Sharp Myth
The one thing about professional handicappers that I will never understand is they are perfectly fine with losing three weeks in a row to look "sharp" on that fourth week cashing that down and dirty underdog like Cleveland or The Jets. I'm telling you, if  you're a value guy, The Jets spreads are going to be inflated. The same will probably hold true with Cleveland and San Francisco. New England spreads will have some public interest built into the number, as will the good teams. That's part of the market, you just have to figure out if it's enough or not, and unfortunately you won't find out until it's over. The point of this article isn't to tell you who to tease week to week, it's just to outline that it's okay to be square sometimes. Sometimes teams are just good, and it's okay to put your money on them week in and week out in whatever style you see fit, be it spread, teaser, round robin, or money line.
To me, this is very simple. It comes down to one key question I want you to ask yourself. Are you here to make money or are you here to look smart? Sometimes they go hand in hand, and sometimes they don't. I'm telling you from first hand experience as someone who noticed the market not catching up and profited last season backing teams like New England, Alabama, and betting against The Browns and Rams. Yes, some of my professional handicapping friends wanted to take my "sharp" card away after watching me break every gambling rule that got me to the dance while they backed these inflated lines either way.
I don't have to tell you who had the last laugh on most weekends. It's almost as if handicappers are so ego driven that they want to make it harder on themselves. If you're familiar with a little something I like to call #GamblingTwitter, you've probably seen this. When a handicapper releases a teaser or backs teams even in other sports like a moneyline parlay of The Dodgers and Indians, the backlash is instant. "Oh wow, lot of skill there", "Thanks captain obvious", and the list goes on. The thing is, they win at a clip just as much if not better than the rest. Handicappers wear the grind of a hard fought underdog winner like a badge of honor when in reality, all they're doing is making life much harder on themselves than it needs to be. Am I okay laying in the neighborhood of -140 on a 2 team moneyline parlay backing The Patriots and fading whose playing The Jets this season for peace of mind? You bet your bottom dollar.
So in the end, it comes down to one question again, and I'm going to ask you one last time. Do you want to look smart, or do you want to win money? The choice is yours.