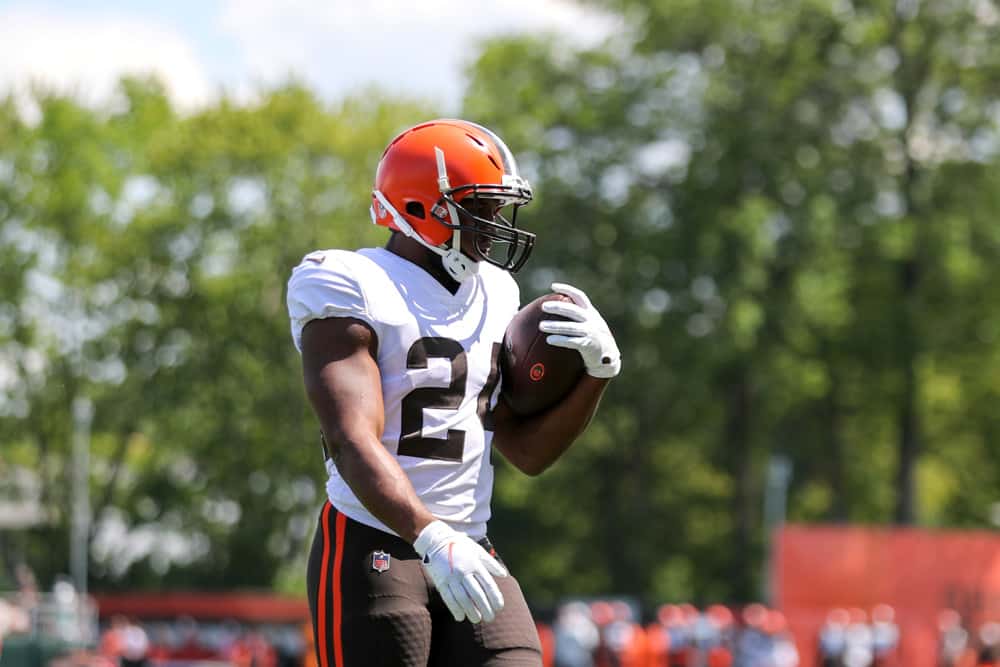 The Fantasy Football Draft Season has begun! Do not fear Degen Nation, SGPN has you covered for ALL of your Fantasy Football drafts. With Cheat Sheets for every possible scoring format, we have you covered. Here is your definitive fantasy football draft cheat sheet for standard scoring formats.
Sure, many of y'all have stepped away from the old way and to these new-fangled PPR, 0.5 PPR, PPFD (points-per-first down), and added in these wonky bonus scoring as well. Fantasy Football is evolving every day with new formats, new ways to play, and new platforms. Some of us are old-school, throwback football fans and like our fantasy football like we like our beverages. No frills, nothing extra, just good old-fashioned football. It is for you, the throwback degen that we created this standard scoring fantasy football cheat sheet.
MORE EXCLUSIVE SGPN FANTASY CONTENT
SGPN Fantasy Football Projections
SGPN Fantasy Football Rankings
Fantasy Football Draft Cheat Sheets
You understand that Nick Chubb is a classic running back and deserves to be rightly honored as such. True degens and fans know that five catches for 12 yards shouldn't be worth more than a touchdown. My degen friend, you truly understand how Fantasy Football was meant to be played. Without any frills.
How to use the Cheat Sheet
The SGPN Cheat Sheets are quick references that you can print out the PDF version of the cheat sheet for quick reference. Additionally, we have provided an excel version that you can easily edit and modify. Each cheat sheet contains the top 160 players split into tiers, excluding kickers and defenses. The SGPN cheat sheets are based on our SGPN Fantasy Football Rankings which are updated regularly and our cheat sheets will be updated weekly in the lead-up to the draft.
If you want a more in-depth tool that includes defenses and kickers, we recommend our SGPN Mega Reference Sheet. It is an excel sheet containing full rankings for each position, including defenses and kickers. Additionally, it is in a simple excel format that is easily editable for your own usage. Be sure to check back regularly as news breaks throughout training camp and we update our fantasy cheat sheets for Standard, PPR, Half-Point, and SuperFlex scoring formats.
ALL SGPN FANTASY FOOTBALL CHEAT SHEETS
Fantasy Football Cheat Sheet Half-Point PPR Scoring
Fantasy Football Cheat Sheet PPR Scoring
SGPN Mega Reference (All Rankings for All Formats) Excel Format
Fantasy Football Cheat Sheet SuperFlex