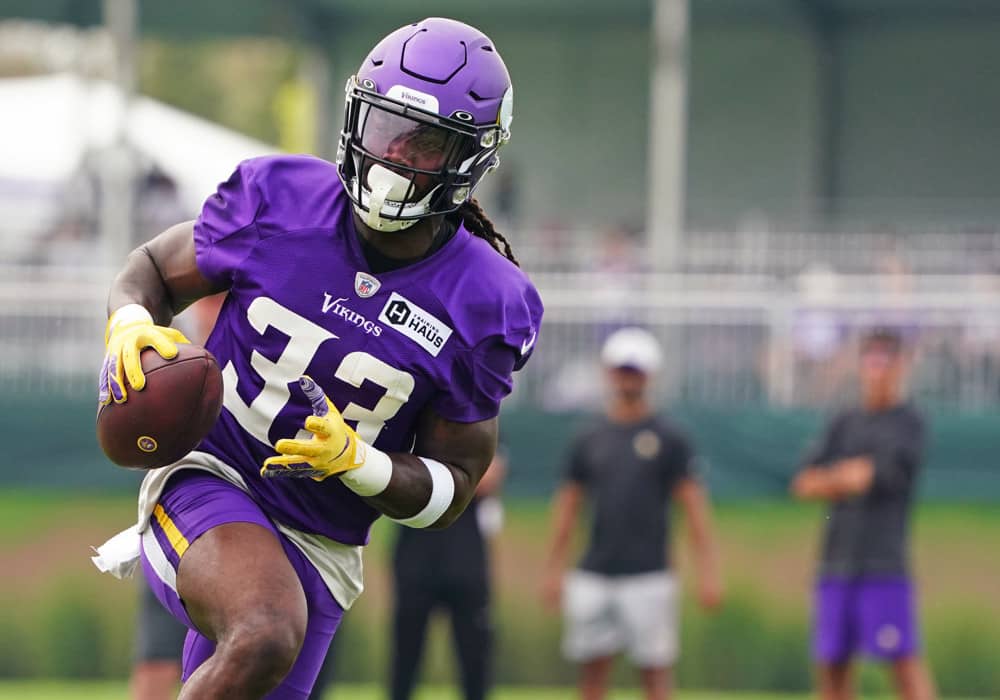 We are probably just a few months away from starting to call half-point PPR (redundant I know, much like ATM machine) the new "standard scoring." However, today is not that day according to the internet. For now, we call this format half PPR or 0.5 PPR. SGPN is proud to bring you the definitive Half PPR Cheat Sheet to help you dominate your fantasy football draft.
This is a nice and comfortable format that rewards a target monster receiver but still places value on old-school backs like Derrick Henry and Nick Chubb. It also elevates versatile backs like Dalvin Cook and Christian McCaffrey.
MORE EXCLUSIVE SGPN FANTASY CONTENT
SGPN Fantasy Football Projections
SGPN Fantasy Football Rankings
Fantasy Football Draft Cheat Sheets
Half-point fantasy is truly the perfect balance for traditionalists who do not want to adapt to change and the new school who want to have running backs be irrelevant. It is for all of you degens looking to find that perfect balance that we have created this cheat sheet. Check back regularly as we update this page weekly, and be sure to check out our consensus rankings which are updated far more regularly.
How to use the Cheat Sheet
The SGPN Cheat Sheets are quick references that you can print out the PDF version of the cheat sheet for quick reference. Additionally, we have provided an excel version that you can easily edit and modify. Each cheat sheet contains the top 160 players split into tiers, excluding kickers and defenses. The SGPN cheat sheets are based on our SGPN Fantasy Football Rankings which are updated regularly and our cheat sheets will be updated weekly in the lead-up to the draft.
If you want a more in-depth tool that includes defenses and kickers, we recommend our SGPN Mega Reference Sheet. It is an excel sheet containing full rankings for each position, including defenses and kickers. Additionally, it is in a simple excel format that is easily editable for your own usage. Be sure to check back regularly as news breaks throughout training camp and we update our cheat sheets for Standard, PPR, Half-Point, and SuperFlex scoring formats.
ALL SGPN FANTASY FOOTBALL CHEAT SHEETS
Fantasy Football Cheat Sheet PPR Scoring
SGPN Mega Reference (All Rankings for All Formats) Excel Format
Fantasy Football Cheat Sheet SuperFlex
Fantasy Football Cheat Sheet Standard Scoring