With the PGA Tour staging a team event featuring a very weak field, this week is a great opportunity to look at the futures market and try and find value for the 2023 PGA Championship at Oak Hill Country Club. So here are some early bets to make today before the 2023 PGA Championship arrives.

2023 PGA Championship Futures – The Golf Course
In December, I previewed all the changes made to Oak Hill Country Club in preparation for the 2023 PGA Championship. For a refresher on those changes, click here, or watch this video below:
In summary, Oak Hill Country Club is much different than the one last seen at the 2013 PGA Championship. There are newly expanded bentgrass greens, new bunkers, and new holes. And a golf course that has added length and lost trees versus the short, narrow plodders course that gamblers are more familiar with. At the 2023 PGA Championship, performance off-the-tee, with an emphasis on long and straight hitters, will have a significant edge at the new Oak Hill Country Club.
The changes also created a wide variety of approach shots players will hit into each green. Here are the proximity ranges I expect players to have into each green at the 2023 PGA Championship:
< 125 Yards: 22.2% (Par 5 4th, Par 4 12th, Par 5 13th, Par 4 14th)

As for the Par 5's, #4 can play as long as 625 yards, while it takes a carry of 310 yards to clear Allens Creek, which bisects the 13th. For most of the field, these should be three-shot holes, especially for drives that find the rough.

125-150 Yards: 11.1% (Par 4 2nd, Par 4 10th)
150-175 Yards: 22.2% (Par 4 1st, Par 4 7th, Par 4 8th, Par 4 16th)
175-200 Yards: 22.2% (Par 3 5th, Par 4 9th, Par 3 15th, Par 4 18th)
200+ Yards: 22.2% (Par 3 3rd, Par 4 6th, Par 3 11th, Par 4 17th)
Overall, there shouldn't be a high concentration of approach shots from a particular range. Players will face approach shots using a variety of irons every round. That's how every major championship should be decided.
Here are some early leans for who will win the 2023 PGA Championship: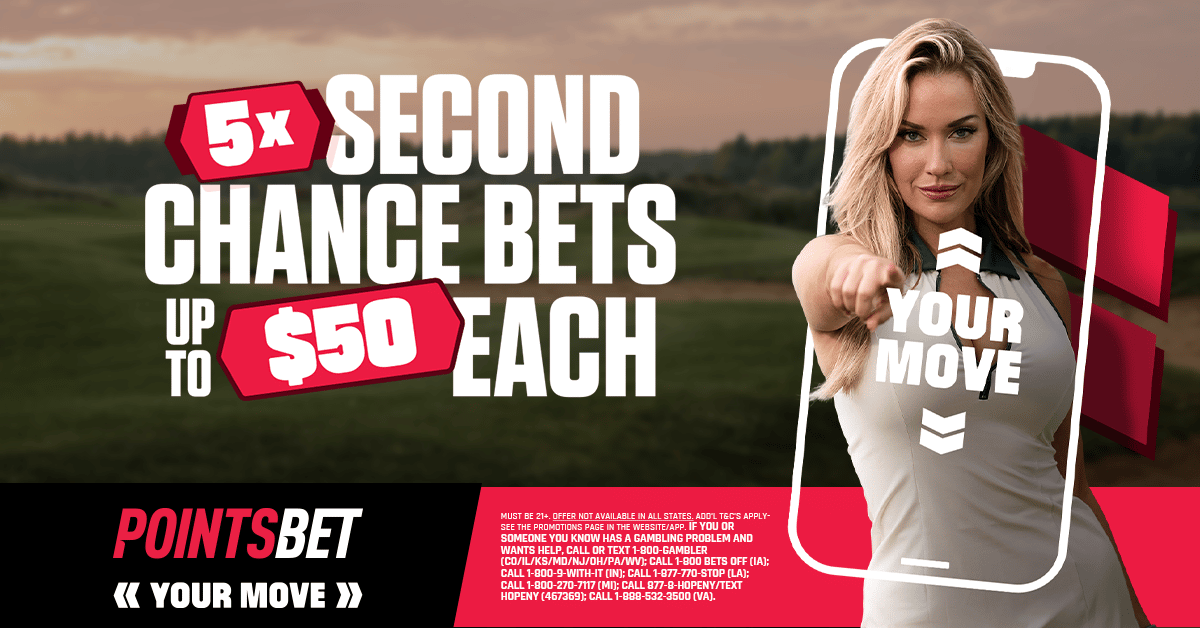 2023 PGA Championship Futures
The Big 3 – Jon Rahm, Rory McIlroy, Scottie Scheffler
Given the current state of professional golf, it would be negligent to write an early 2023 PGA Championship futures column without mentioning the current Big 3. The possibility of single bulleting an outright for your 2023 PGA Championship card needs to be considered.
Here are the pros and cons for each player listed above:
Jon Rahm (Best Odds – 9/1 @ Caesars)
Pros: Well-rounded and elite in multiple areas. Elite driver. Tremendous overall iron player. Elite scrambler. Great putter.
Cons: Has struggled at times with accuracy this year. While still very good, he can struggle with his shorter irons at times.
Scottie Scheffler (Best Odds – 10/1 @ Caesars)
Pros: Elite in several areas tee-to-green. The best combination of length and accuracy of the Big 3 off the tee. A tremendous iron player from all ranges. Excellent scrambler.
Cons: Putting has been a liability over the last 12 months, particularly inside 10 feet. Has had a bad attitude on the golf course lately.
Rory McIlroy (Best Odds – 10/1 @ DraftKings)
Pros: McIlroy will be a bit under the radar after the disastrous Masters performance. Statistically, the best driver on paper in terms of strokes gained. Great iron player. Honorary member at Oak Hill Country Club.
Cons: Struggles with driving accuracy. Struggles on and around the green. He can struggle with shorter irons—concerns about mental fortitude.
In order of preference, I rank them as the following:
Jon Rahm – So well-rounded. He has won several times at golf courses that favor long and straight off the tee and at narrow golf courses with thick ryegrass rough.
Rory McIlroy – Maybe the time off away from the PGA Tour is what he needs to right the ship. At his best, he should decimate a golf course like Oak Hill.
Scottie Scheffler – If his putter shows up, he'll win at Oak Hill by multiple strokes. But I have doubts that will be the difference between a win and another Top 10 finish at a major championship.
Odds Forecast: Don't expect much movement up or down on the odds board from these three. All should stay between 7/1 and 10/1 between now and the PGA. Of anyone who might drift, it's Rory McIlroy. But we thought Jon Rahm's odds would float at the Masters. They didn't move much.
However, there isn't a rush to bet on any of these three right now. The odds will remain stagnant, and there's no reason to look up a significant chunk of your outright budget on one of these three now. But if you're planning on doing so, do not invest heavily today in clogging up your card with other players down the board. Otherwise, you'll find your card to be far too leveraged.
Collin Morikawa (Best Odds – 22/1 @ Caesars)
Today, gamblers who aren't in the know about the changes at Oak Hill are probably loving a player like Collin Morikawa. Given the last time at Oak Hill, Jason Dufner beat out fellow fairway finders like Steve Stricker, Jim Furyk, and Henrik Stenson, Morikawa will be a popular early pick for the PGA Championship.
By the time the tournament rolls around, however, I expect that most of the gambling world will have found out about the changes to Oak Hill and why it might favor longer hitters this time around. But that doesn't mean a fairway finder like Collin Morikawa should be ruled out. He, in fact, remains a strong contender to claim his second PGA Championship.
While the fairways will be narrow, they won't be impossible to hit. And with temperatures warming in Rochester, NY, along with the usual springtime rain showers, the ryegrass rough will be healthy, long, and thick at Oak Hill (I would know, considering my yard, which resides 10 minutes from Oak Hill, has transformed into a lush jungle over the last week or so). As such, there will still be a reward for gaining more fairways at Oak Hill.
The cooler weather and soft fairways also will limit how far the ball carries. If this event was played in August, the bombers could easily carry the fairway bunkers. But in May, it won't be so easy. And with the Par 5's likely being three shot holes for 95% of the field, Morikawa shouldn't find himself in too big of a disadvantage with his shorter distances off the tee – so long as he drives it straight.
Lastly, there will be a wide variety of approach shots into the greens at Oak Hill. Long approach shots. Short wedges. Middle irons. Morikawa dominates in all these areas. And if Morikawa is finding short grass off the tee a ton at Oak Hill, he's going to hit it very close to the pin over and over.
Odds Forecast: Of all players with moderate or shorter lengths, Morikawa is one of two I'd consider prevailing at Oak Hill, given how well he hits his irons. However, there's a possibility his odds drift into the mid to upper 20s as the event draws closer. Monitor the movement of his odds before the tournament begins. If you're still interested in betting Morikawa (which I might be at a good price), add a future on him at the 2023 PGA Championship.
Patrick Cantlay (Best Odds – 24/1 @ FanDuel)
In 2022, gamblers saw players who found themselves in contention at earlier majors get over the hump and claim the win. Matthew Fitzpatrick prevailed at the 2022 US Open after contending over the weekend at the 2022 PGA Championship. And Cam Smith won the Open Championship after finding himself in the final group at the 2022 Masters.
While Patrick Cantlay's final round at Augusta didn't go well, he soothed some doubts I had about him. First, my concerns that Cantlay struggles in bad weather proved incorrect, as he hung tough in challenging conditions all weekend long. And second, Cantlay is capable of putting himself in the mix for a win heading into Sunday instead of posting hollow Top 15 finishes where he is a non-factor.
With these two doubts alleviated from my brain, Patrick Cantlay is in a great spot to claim his first major championship. And he's a great fit for Oak Hill. He's tremendous with his irons throughout the bag. He has a great combination of length and accuracy off the tee. And he's an excellent putter on bentgrass greens.
Now that Cantlay has a taste of what it's like being in contention heading into Sunday, he can use that, along with his excellent course fit, to claim the biggest win of his career.
Odds Forecast: Cantlay's odds won't drift. If anything, he'll be steamed up to under 20/1 once everyone completes their models and sees how well he rates out at Oak Hill Country Club. As such, the time to buy a future on Patrick Cantlay at the 2023 PGA Championship is now.
Honorable Mention – Cameron Young (Best Odds – 28/1 @ DraftKings), Viktor Hovland (Best Odds – 28/1 @ DraftKings), Xander Schauffele (Best Odds – 29/1 @ FanDuel), Jason Day (Best Odds – 40/1 @ BetRivers), Hideki Matsuyama (Best Odds – 46/1 @ FanDuel)
Related Content