The 2023 Quarterback Rankings in the NFL Draft have a consensus top five. The order of the rookie quarterback rankings however is wildly inconsistent. Who are the top five quarterbacks in the NFL Draft? We have already seen the Carolina Panthers trade up to the number one pick. The Texans are expected to take a quarterback right behind them at the number two spot. The Cardinals have their pick on the block, no one has made the move yet.
The Colts are monitoring the situation from the fourth spot. If the Raiders, Falcons, or another team jumped to the third pick it could leave Indianapolis with their fourth option. Hendon Hooker is the potential fifth quarterback that could go round one. Some have him going day two and Daniel Jeremiah had him going round one in his most recent mock draft.

MORE SGPN FANTASY FOOTBALL CONTENT
Follow SGPN Fantasy Football on Youtube
This is what the current landing spots look like, where do you think is the best?
Carolina Panthers
Round 1: Pick 1
Head Coach – Frank Reich
Offensive Coordinator – Thomas Brown
QB Coach – Josh McCown
Current Offense:
QB1 – Andy Dalton
RB1 – Miles Sanders
WR1 – DJ Chark
WR2 – Adam Thielen
WR3 – Terrace Marshall Jr.
TE1 – Hayden Hurst
Houston Texans
Round 1: Pick 2 and Pick 12
Head Coach – Demeco Ryans
Offensive Coordinator – Bobby Slowik
QB Coach – Jerrod Johnson
Current Offense:
QB1 – Davis Mills
RB1 – Dameon Pierce
WR1 – Nico Collins
WR2 – Robert Woods
WR3 – Noah Brown
TE1 – Dalton Schultz
Indianapolis Colts
Round 1: Pick 4
Head Coach – Shane Steichen
Offensive Coordinator – Jim Bob Cooter
QB Coach – Cam Turner
Current Offense:
QB1 – Gardner Minshew
RB1 – Jonathan Taylor
WR1 – Michael Pittman Jr.
WR2 – Alec Pierce
WR3 – Isaiah McKenzie
TE1 – Mo Allie-Cox
Las Vegas Raiders
Round 1: Pick 7
Head Coach – Josh McDaniels
Offensive Coordinator – Mick Lombardi
QB Coach – Bo Hardegree
Current Offense:
QB1 – Jimmy Garoppolo
RB1 – Josh Jacobs
WR1 – Davante Adams
WR2 – Jakobi Meyers
WR3 – Hunter Renfrow
TE1 –  Austin Hooper
Atlanta Falcons
Round 1: Pick 8
Head Coach – Arthur Smith
Offensive Coordinator – Dave Ragone
QB Coach – Dave Ragone
Current Offense:
QB1 – Desmond Ridder
RB1 – Tyler Allgeier
WR1 – Drake London
WR2 – Mack Hollins
WR3 – Josh Ali
TE1 – Kyle Pitts

Rookie Quarterback Rankings 2023 NFL Draft
1. C.J. Stroud, Ohio State
Draft Age: 21
Height: 6'3″
Weight: 214 lbs
Stroud is a pin-point passer that has the prototypical size and arm that you are looking for. Stroud's rushing ability is there when he chooses to use it. He is not going to rush the ball like Josh Allen, but he can rush the ball like Patrick Mahomes or Joe Burrow. He flashed this during the championship game and it will definitely help his fantasy production.
I love his poise and his confidence as a young player. If Stroud can show more rushing upside, that will improve his dynasty outlook. We can see clearly that he can be a high-volume passer that does enough in the air to make him a top option.
2. Bryce Young, Alabama
Draft Age: 22
Height: 5'10"
Weight: 204 lbs
Bryce is a playmaker and looks like an NBA point guard when he is out there. His creativity and playmaking are great to see. You can see the baseball background with his quick hands and arm angles that translate well to the NFL. Young won the Heisman in his first year as a starter.
He has the ability to be a good fantasy football quarterback, even without elite rushing. His playing style is similar to Russell Wilson and his passing alone should make his fantasy viable given the right supporting cast. Young is the consensus number one in most 2023 rookie quarterback rankings.
3. Anthony Richardson, Florida
Draft Age: 22
Height: 6'4″
Weight: 244 lbs
Anthony Richardson has definitely been the biggest riser during this draft process. Some have moved Anthony Richardson into their number one ranked rookie quarterback. For fantasy football purposes, people see Josh Allen or Jalen Hurts who have made huge strides as passers and hope Richardson can be that.
Richardson could be the next Konami Code quarterback. The idea of him going with Steichen who worked with Jalen Hurts is ideal. The Falcons have a run-heavy offense that would also be an ideal fit for Richardson.
4. Hendon Hooker, Tennesee
Draft Age: 25
Height: 6'3″
Weight: 217 lbs
Here is probably the biggest surprise, I have Hooker high in my rookie quarterback rankings than most. In his last college career, Hooker has run for 2,026 yards rushing. In two years at Tennessee, Hooker threw for 58 touchdowns with only five interceptions. The concerns about Hooker are that he is 25 years old and is coming off of a torn ACL.
The reports are that several scouts report he will go round one and others think he will go early on day two. The landing spot could be interesting, as he could end up on a borderline playoff team. I have Hooker going to the Buccaneers at 19. Daniel Jeremiah has him going to Minnesota at 23. The Seahawks or Lions could be ideal spots in late round one or early round two.
5. Will Levis, Kentucky
Draft Age: 24
Height: 6'4″
Weight: 229 lbs
Levis is a polarizing player and most have him higher than Hooker. Some have him ranked as a top three quarterback. Levis has a strong arm and a big body. He has some rushing upside and his 2021 tape was really good. Levis was trending in the right direction, but he really struggled in 2022.
The loss of the offensive coordinator, three offensive linemen, and his favorite wide receiver did not help him in 2022. Levis also had several injuries that he was playing through. He needs to work on his pocket awareness and decision-making. Likely landing spots could be the Colts, Raiders, or Falcons if he goes in the top ten. Daniel Jeremiah has him going to the Tampa Bay Buccaneers in his latest mocking draft.
6. Jaren Hall, BYU
Draft Age: 25
Height: 6'0″
Weight: 207 lbs
Hall is another 5th-year senior, some of this can be contributed to COVID for all of these players. Hall is 6'1″ and 205 pounds with a build similar to Baker Mayfield or Russell Wilson. The biggest concern with Hall is arm strength. He struggles to get the ball deep down the field at times but also has enough zip for tight windows. Hall is an accurate passer who does a nice job putting touch on the ball, including deep passes.
7.  Dorian Thompson-Robinson, UCLA
Draft Age: 23
Height: 6'2″
Weight: 203 lbs
Dorian Thompson-Robinson (DTR) is a fun player and a dual-threat quarterback with a ton of experience. DTR has one of the strongest arms in the class. The velocity on his throws at the combine was up there with Will Levis, with throws 59-62 mph. DTR offers a dual threat that every fantasy player is looking for. At 6'2″ he has some room to put on some weight. He will need to, being 203 pounds currently. DTR was a five-year starter, who improved under the development of Chip Kelly.
He has the ability to get out of the pocket and make plays with his athleticism. But, he is better when throwing on time and playing from within the pocket. DTR struggles at times to read the defense which can get him in trouble when off-schedule.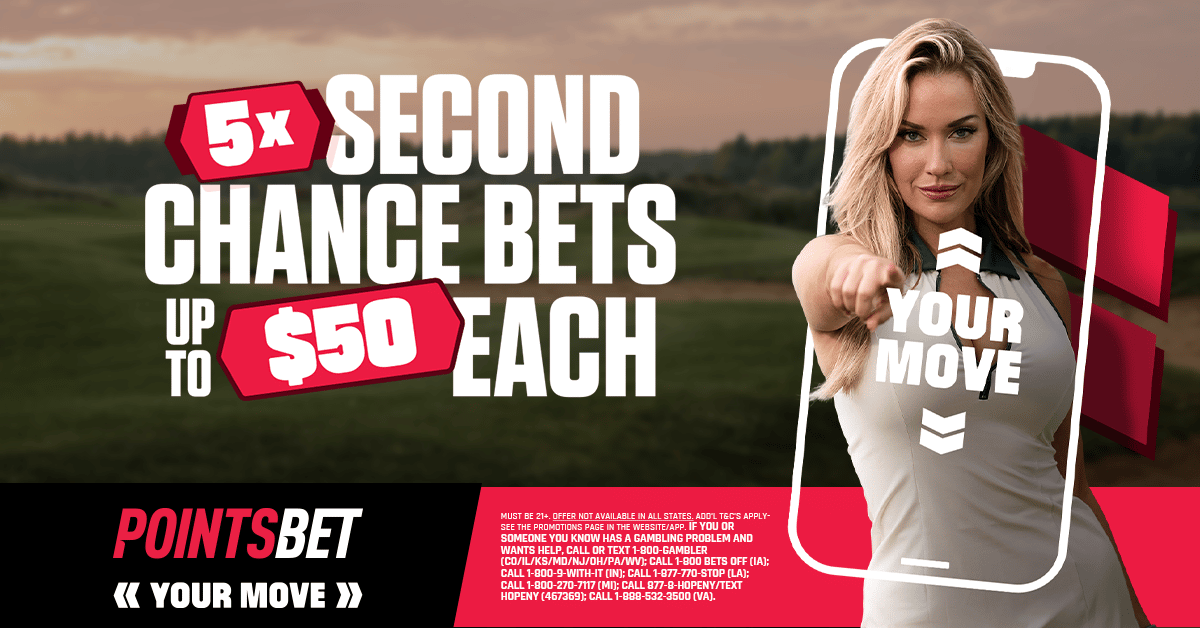 8. Clayton Tune, Houston
Draft Age: 24
Height: 6'2″
Weight: 220 lbs
Clayton Tune is an older prospect with a ton of experience. He draws similarities to a Gardner Minshew coming out of Washington State or even Mike White. Tune put up big numbers for Houston last season. He was tied for third in the nation with 40 touchdowns. He was also seventh in college football with 4,074 passing yards.
Tune has good size at 6'3″ and 220 pounds with a strong arm. He was very accurate with 68% and 67% completion in the last two seasons, with a quarterback rating of 157 plus in each season. Tune was a very popular answer when Sam Monson asked about a sleeper for the 2023 rookie quarterbacks rankings.
9. Tanner McKee, Stanford
Draft Age: 23
Height: 6'6″
Weight: 231 lbs
Tanner Mckee is top five in some 2023 rookie quarterback rankings. At 6'6″ and 230 pounds he looks like the traditional pocket passing quarterback. However, McKee has some rushing ability, although mainly short yardage and some scrambling. McKee will not be used much on designed runs or be rushing for 400 yards in a season.
The Stanford Cardinals only won three games last season and that is never good on a quarterback's resume. McKee likely hears his name on day three, hopefully, he lands in the right situation.
10. Jake Haener, Fresno State
Draft Age: 24
Height: 6'0″
Weight: 207 lbs
Haener won the Senior Bowl MVP trophy and has already gotten the "next Brock Purdy" label. Haener is a smaller quarterback at 6'0″ and 207 pounds and has good experience. He was a team captain for Fresno State and had his breakout season in 2021. That season, Haener threw for a career-high 33 touchdowns and 4,096 yards. His season was unfortunately cut short due to injury. Haener offers average arm talent and limited mobility.
11. Tyson Bagent, Shepherd
Draft Age: 22
Height: 6'3″
Weight: 213 lbs
This guy became the Cinderella of the combine with his dad being his biggest fan in the stands. On the field, Bagent also stood out with a great workout. Bagent ran a 4.79 40, jumped 36″ on his vertical, and jumped 10′ for his broad jump. Bagent is 6'3″ and has the size to play the position. He is a lesser-known player coming from Division II, but we saw at the combine why he got the invite.
Bagent really did put on a show and made a name for himself. Big-named scouts including Warren Sharp noticed. Bagent threw for 5,000 yards and 53 touchdowns in 2021. In 2022, he had 41 touchdowns and threw for 4,580 yards. Bagent is starting to move up everyone's 2023 rookie quarterback rankings.
12. Max Duggan, TCU
Draft Age: 23
Height: 6'1″
Weight: 207 lbs
Max Duggan and the Horned Frogs were the Cinderella story of college football. Duggan's heart and play on the field gained a lot of support. Unfortunately, this was not enough. Duggan played really well this year, but as far as a prospect he is limited. Duggan is a smaller quarterback at 6'1″ and 207 pounds. But, his physical limitations will also limit his fantasy outlook.
13. Stetson Bennett, Georgia
Draft Age: 25
Height: 5'11"
Weight: 192 lbs
Stetson Bennet is another older player and that is a theme this year. The combination of COVID and NIL has a lot of 23-25-year-old players on this list. I do think NIL is going to cause more quarterbacks to stay longer, but that is for another day. Bennett won a National Championship this year, how is he not higher in the 2023 NFL rookie Quarterback rankings?
Bennett has average traits with below-average size he is 5'11" and 192 pounds. His experience and his mobility will help him find a roster. He is a good scrambler and has a great pocket presence to make plays. He lacks the arm strength at times to make the plays.
14. Aidan O'Connell, Purdue
Draft Age: 25
Height: 6'3″
Weight: 213 lbs
Another fifth-year senior for this class, O'Connell comes in at 6'3″ and 213 pounds. His tape from 2021 is much better than his tape from 2022. An inconsistent player that flashes at times with big throws and good accuracy. His lack of mobility really limits him in today's NFL and fantasy football.
15. Malik Cunningham, Louisville
Draft Age:
Height: 6'0″
Weight: 192 lbs
Malik Cunningham has already been drafted by the USFL. Cunningham lacks the ideal size and physical traits for the position at 6'0″ and 192 pounds. Cunningham is one of the best run threats at the position, but his size is concerning as a rusher. As a passer, he struggles with inconsistent accuracy and difficulty reading defenses. Cunningham was your traditional one-read player in college. If the first read was not there, he usually tucked it and ran. This typically doesn't transfer well, see Malik Willis' rookie season.
RELATED CONTENT