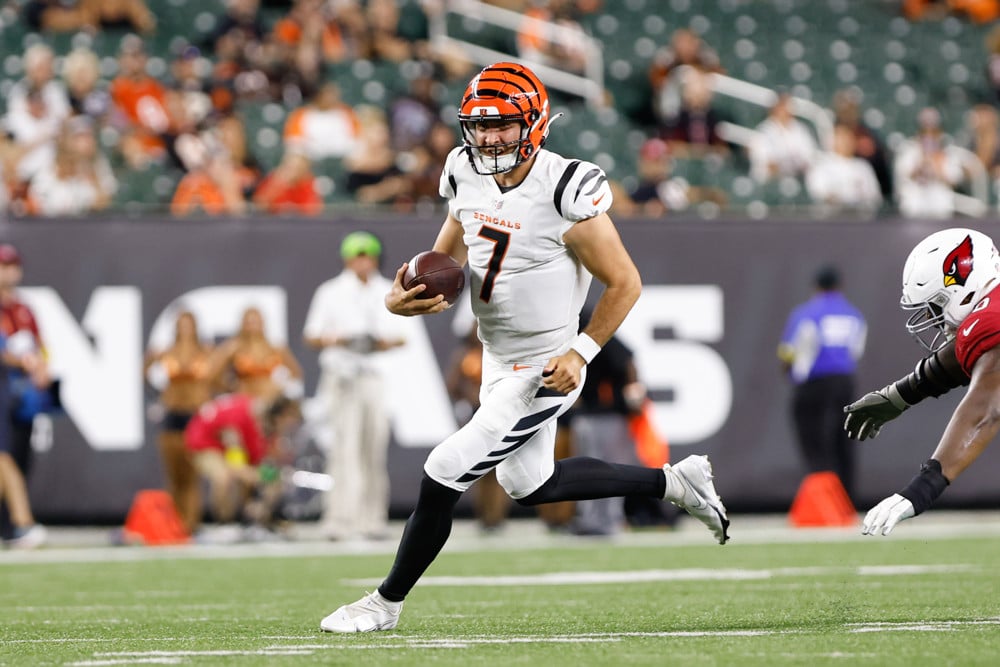 With the XFL draft behind us it is now time to dive in on how teams are shaping up coming in to 2023 and we have a better idea on the Arlington Renegades' depth chart. As a man of distinguished taste, it has fallen to me to take a look at the Arlington Renegades roster. A team that has the same color scheme as 2020, but I think will look much, much different. This team is shaping up to be one of the bruisy-est teams in the league.
Exclusive SGPN Content
Draft Winner and Special Teams Players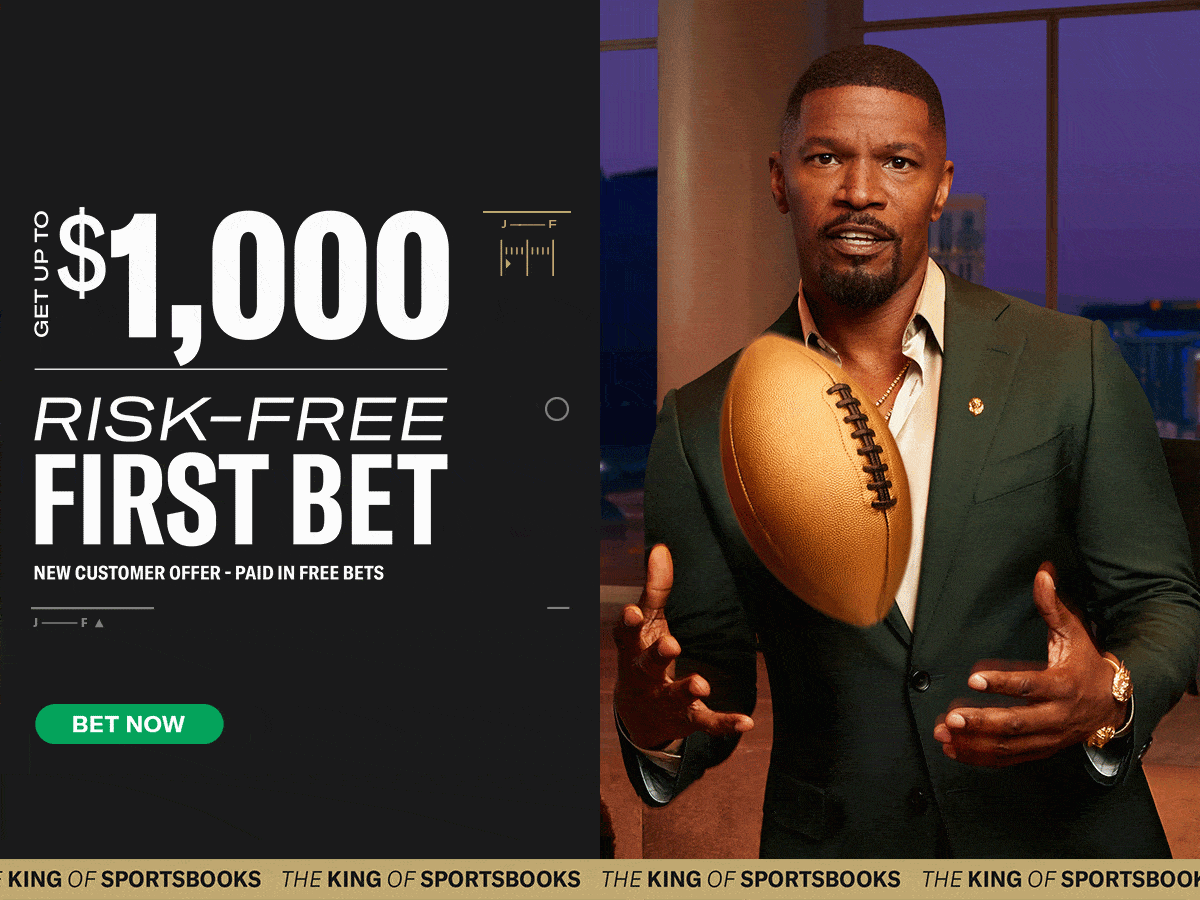 Arlington Renegades' Depth Chart Projections and Analysis
Quarterbacks
QB1: Drew Plitt
QB2: Kyle Sloter
In my opinion the Arlington Renegades' depth chart has one of the most intriguing quarterback rooms in the entire league with both quarterbacks having a potential claim to start. It's hard for me to find too much separation between the two prospects. However, as of now I'm going with the unlocked potential of Drew Plitt based off of what we saw during his time at Ball St and in the NFL preseason. Plitt is good at throwing on the run and making quick decisions, which are going to be important factors going into a new league where we think the offensive line could be a weakness for every team. His last four years at Ball State Plitt had a 62% completion percentage with his average yards per attempt around seven yards. 
Having someone like Kyle Sloter as the other in the quarterback room is a nice boon for the Renegades. Sloter already has spring league experience from playing in the USFL in 2022 as a starter. He could just as easily take the starting role away from Plitt. I think regardless of whether he starts or not you can see plenty of Kyle Sloter in this offense given the athletic tools at his disposal. My grade for the Renegades QB room? B+
Running Backs
RB1: Dexter Williams
RB2: Keith Ford
RB3: De'Montre Tuggle
Backup:
Kenneth Farrow
Knowing how offensive coordinator Jonathan Hayes likes to construct an offense, running backs will be a very integral part of this Arlington Renegades depth chart. Dexter Williams is who I'm projecting as the RB1 in Arlington and that's due to his size and speed combination. Williams is 5-11 and 215 so he's basically a bowling ball coming down the field and can sneak his way under some linemen. He's shown explosiveness and consistency during his time at Notre Dame and there's obviously something about him that NFL teams love.
 Tuggle and Ford offer a nice 3 headed attack to the Renegades backfield with Ford's familiarity with Haye's offense and Tuggle's elusiveness this team has a nice strong backfield to lean on. Arlington's running back room lands them at a nice B with the upside for an A-
Wide Receivers
WR1: JaCorey Sullivan
WR2: Jackson Anthrop
WR3 Lujuan Winningham
WR4: Jordan Smallwood
Backup:
Brandon Arconado
Sean Modster
Flynn Nagel
JaCorey Sullivan leads up the receiver room for the Arlington Renegades' depth chart with his nice size and ability. He's not the quickest on the team, but I believe he could be the most consistently open. He's a good route runner and has the size to compete with any defensive backs the XFL could throw at him. 
Jackson Anthrop and Lujuan Winningham bring up the middle pack of receivers for Arlington. With Anthrop's experience in an air raid system, you know he's used to getting a bunch of targets and could be instrumental in short-yard situations. Winningham was good during his time at Central Arkansas and his height does give him a leg up on the competition in this league. Smallwood brings up the rear, and while we saw him in 2020 for the Los Angeles Wildcats there's still not too much stats wise to go off of. Overall I'd give the receiver room a C+ to a B for the Renegades
Tight Ends
TE1: Sal Canella
TE2: Shaun Beyer
TE3: Alex Ellis
Backup:
Isaac Nauta
With the tight ends they drafted I think this could be a major position in the passing game for the Arlington Renegades' depth chart. Sal Canella was one of the two top tight ends in the USFL last year and has a proven ability to get open and haul in catches. His familiarity with Sloter could also be a big bonus if Sloter is the one that ends up getting the starting role. In 2020 the Renegades posted the top tight end in the league, and I wouldn't be surprised to see that again.
Shaun Beyer and Alex Ellis both offer nice TE2 potential with Beyer having that Iowa pedigree without having the playing minutes to make the NFL. With Ellis bouncing around NFL rosters and having a bunch of talent himself this could be the number one tight end group in the entire league top to bottom. Garage's grade is an A
Offensive Line
OT1: Darta Lee
OG1: Cameron Hunt
C: Brian Folkerts
OG2: Mike Horton
OT2: Cam Carter
Reserve
Boe Wilson
Jake Stetz
Keenan Forbes
These big hogs will be the centerfold of a Jonathan Hayes run offense on the Arlington Renegades' depth chart. Lead by experienced center Brian Folkerts, this team has the size and knowledge to compete with the best. Folkerts not only has the most experience out of most linemen in the league, but he also has personal experience working with Hayes during his time on the Battlehawks in 2020. Cam Hunt will be an instrumental piece as a weak side guard probably paired up with Darta Lee this Renegades offensive line could pave the way for a massive run game in Arlington. My grade for the offensive line is a B

Defensive Line
DE1: Will Clarke
DT1: Josiah Coatney
DT2: DaVonte Lambert
Reserve
Bruce Hector
Doug Costin
T.J. Barnes
Micah Dew-Treadway
Glen Logan
As much as the Arlington Renegades' depth chart is built to run the ball, on the other side they're putting in a big front to stop the run of the other seven XFL teams. Will Clarke will lead this team in sacks. That's a prediction from me, the predictor of the garage, so you can book that. This defensive line will be big and they will be mean. They have SEC size and strength and Josiah Coatney along with DaVonte Lambert will help round out this line nicely. I don't see too many teams that will easily run on these hosses. Defensive line grade is a B+
Linebackers
OLB1: Jessie Lemonier
MLB1: Otaro Alaka
MLB2: Nick Temple
OLB2: Ryan Mueller
Reserve
Josh Watson
Isaiah Graham Mobley
Edmond Robinson
Otaro Alaka will be the brains of the Arlington Renegades' depth chart and the defensive operation, which places them in good hands. Alaka led Texas A&M in 2019 with 79 tackles with four sacks. Lemonier will be a force on the outside in the pass rush and the depth the accumulated with Watson and Graham should have this linebacker core as one of the fiercest in the league. Linebacker grade gets a B
Defensive Backs
CB1: De'Vante Bausby
CB2: Shakur Brown
Safety: Rahim Moore
Safety: T.J Green
Reserve
Josh Hawkins
Robert Nelson
Delonte Hood
Abu Daramy-Swaray
Donatello Brown
Joe Plowell
The defensive backs of the Arlington Renegades depth chart are ripe with experience with both cornerback De'Vante Bausby and safety Rahim Moore having a nice amount of pro experience. Bausby can use his quickness to make opposing receivers lives a nightmare. Moore, leading up the safeties, brings a ton of speed and skill combined with a nice size and ability to blitz when needed. This backfield is all around solid without any super standouts. Jim's grade is a B-
Special Teams
Kicker: Taylor Russolino
Punter: Marquette King
Long Snapper: Antonio Ortiz
If you remember the XFL from 2020 I shouldn't have to say much about the special teams of the Renegades. They grabbed the best kicker in the league in Russolino and by far the best punter in any spring league I've seen in Marquette King. Ortiz is a reliable long snapper and will bring a nice level of consistency when paired up with King. I'm not going to mince words here, the Renegades will have the best special teams in the XFL. Jim's grade is A+
Recap
The Arlington Renegades' depth chart is built to run the ball and play strong defense. Not what you're used to seeing when Bob Stoops is involved but this team wants to out muscle people and be able to make long field goals while pinning opponents deep with an excellent punting game. The defense is there to limit plays while not giving up explosive passes. I think the Renegades are going to be an interesting team to watch, and if this defense puts up what the bosses in Arlington want it'll be a very tough team to play.
Related Content