The 2023 XFL Draft is approaching at warp speed. Quarterbacks will be assigned today, November 15th, and the rest of the draft will commence on November 16th and 17th. While the offense has taken precedence in today's version of American Football, defense always finds a way to play spoiler.
XFL front offices have put in thousands of hours collectively researching and dissecting game films from athletes all over the world. Spring Football fans can remember as far back as the various Pro Days and Combines held for 2022 NFL draftees and see pictures and videos of XFL Director of Player Personnel Doug Whaley in attendance. Fast forward to now, and you'll find thousands of athletes voicing their opinions on why the XFL should draft them.
Exclusive SGPN Content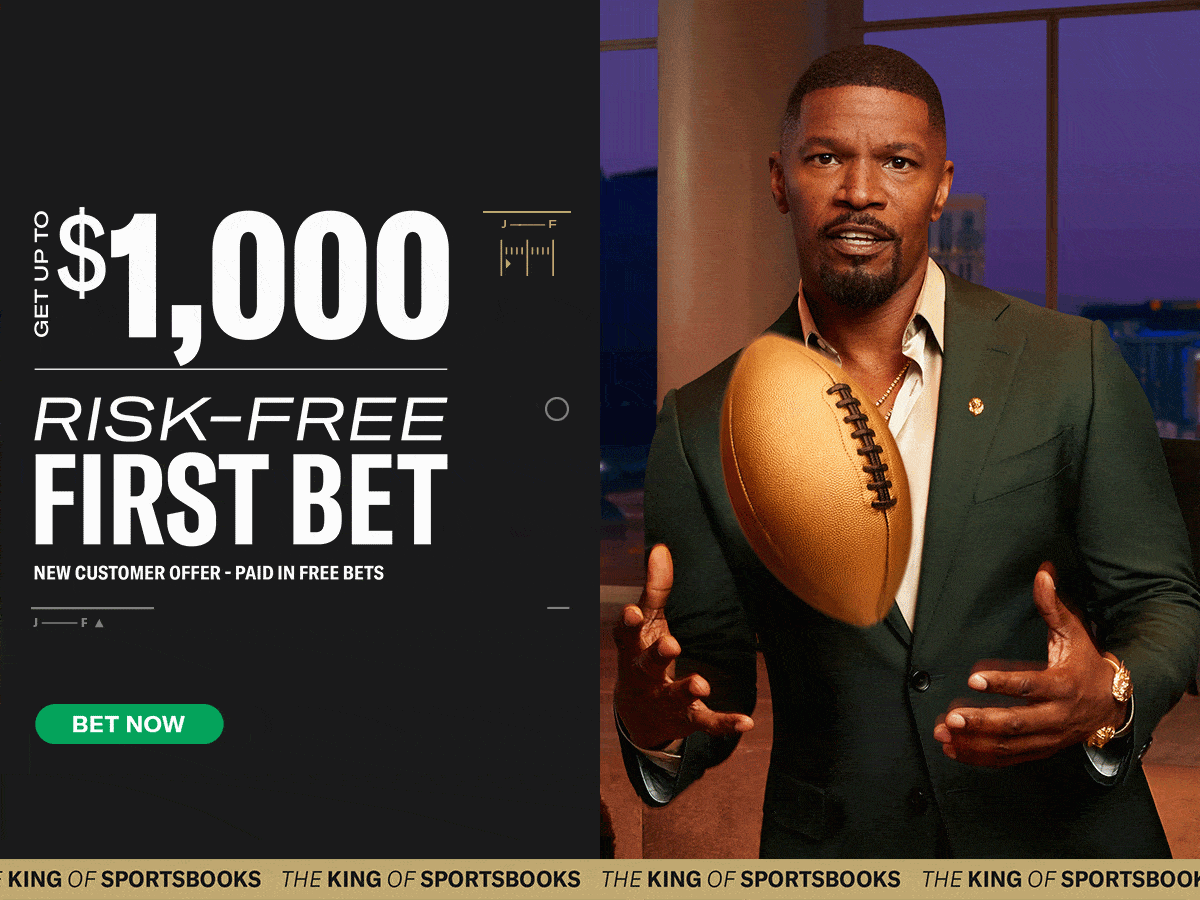 The Player Pool
The XFL needs to fill 528 roster spots amongst its eight teams from an overall player pool of upwards of 1,700 prospects. Below I will highlight ten of the best defenders who are set to hear their names called over the coming days. The list of players confirmed as receiving an invite to the elusive XFL Draft Pool varies. Although XFL executives have the accurate list of players in the XFL Draft Pool, this list aims to highlight athletes who have been confirmed entrants into the pool.
As has been the case with many alternate football drafts in recent years, players who have not been rumored to play in a league will be selected, sending shockwaves across the football landscape. For this list, however, I will stick to players confirmed as entrants into the pool of players known to the media. With that, let's get on to the list, shall we?
HONORABLE MENTIONS
JaQuan Artis – Lenoir-Rhyne – Defensive End
First up is former Lenoir-Rhyne Defensive End JaQuan Artis. Artis is the definition of an underdog. In 37 career games for the Bears, Artis finished with 216 Tackles, 47.5 Tackles for Loss, 29 Sacks, two Passes Defensed, five forced fumbles, and five fumble recoveries.
The 6'3", 250-Pound, pass-rusher made quite the splash in the Indoor Football League this past season with the Northern Arizona Wranglers. He took home both the IFL Rookie Defensive Player of The Year and IFL Defensive Player of The Year awards. All while helping his team win the 2022 IFL Championship. Artis finished with a league-best 9.5 sacks and finished second in the league with 17.5 tackles for loss. Simply put, Artis can get after opposing quarterbacks and wreak havoc. He may not be a well-known name now, but Artis is a young, developmental edge rusher with a relentless motor. Look for an XFL team to covet versatile defensive ends such as Artis in the upcoming draft.
Congrats to DE/OLB JaQuan Artis who made his professional debut this weekend with the @NazWranglers, recording his first professional sack! The 2019 DII sack leader and DPOY out of @LRBearsFootball is back in action! @ProLevelAgents pic.twitter.com/w2SoFUFDfg

— The Alternate Football Scout (@altfbscout) March 20, 2022
K.J. Sails, Jr. – South Florida – Defensive Back
Next up on our list for honorable mentions is Defensive Back K.J. Sails, Jr. Sails, Jr. attended the University of South Florida, where he put up great numbers for the Bulls. Sails, Jr. attended the HUB Camp in July of 2021 after going undrafted. The HUB Camp private workout earned him a contract with the Los Angeles Chargers. Upon completion of a short stint, he made his way to the CFL with the Calgary Stampeders. Sails, Jr. now finds himself at the cusp of a deep group of defensive backs available in the XFL draft.
HUB DB KJ Sails looking like he's got the juice! #pick6 @KJ2LiVE | #TheCAMP pic.twitter.com/6GSOMlklEn

— HUB Football (@HUBFootball2020) July 18, 2021
XFL TOP 10 DEFENSIVE PLAYERS PRE-DRAFT
10. Joshua Flowers – Winston Salem State – Cornerback
College stats: 62 Tackles, 5 Interceptions, 15 Passes Defensed
Measurements: 6'3, 190 Pounds
Pro Experience: NFL
Cornerback Joshua Flowers comes in at number ten XFL top ten defensive players list. The tall defensive back out of Winston Salem State spent one season as a Ram, being named to the All-CIAA second team in 2019. Following his career at Winston Salem, Flowers played in the inaugural HBCU Legacy Bowl this past April, turning heads and making a name for himself. The opportunity eventually turned into a contract with the Jacksonville Jaguars. Flowers' best football days are ahead of him, and the XFL looks to provide Flowers with a chance to prove his worth.
Winston-Salem State University CB Joshua Flowers Accepted Invite XFL Draft Pool to held in November pic.twitter.com/jHGJhZVLCf

— HBCU Premier Sports (@HBCUSports1) August 3, 2022
9. Marloshawn Franklin, Jr. – Defensive Back – California
College stats: 60 Tackles, 1 Sack, 8 Passes Defensed
Measurements: 5'11, 185 pounds
Pro Experience: FCF, ELF, CFL, NFL
Coming in at number nine on the XFL top ten defensive players list is Defensive Back Marloshawn Franklin, Jr. Franklin attended the University of California from 2016-2017. Following his career at Cal, He spent a short time in the Philadelphia Eagles and San Francisco 49ers training camps. Franklin would spend time in the CFL with the B.C. Lions and Montreal Alouettes in 2019-2020. Unfortunately for Franklin, the COVID-19 pandemic would wipe out the 2020 CFL season.
Franklin turned to Fan Controlled Football for his first regular-season professional football experience. After a successful 2021 season, Franklin would play overseas in the European League of Football for the Hamburg Sea Devils. While in the ELF, Franklin tallied 22 tackles, two interceptions, and two forced fumbles. Following the completion of the ELF season in 2021, Franklin would go back to the CFL via the Ottawa Redblacks. Franklin is a versatile defensive back who is sticky in coverage and perfect for any XFL team.
#CFL ➡️ #FCF#FCFScouting @fcflio

Marloshawn Franklin Jr. (@Marlofranko)
Cornerback

Career:@MTLAlouettes 2020 Season Canceled@BCLions 2019 Preseason@TheSpringLeague 2019 Summer Showcase@Eagles 2018 Minicamp@49ers 2018 Minicamp@CalFootball 2016-2017@mesacc 2014-2015 pic.twitter.com/ZtreVEBMYs

— The Alternate Football Scout (@altfbscout) January 29, 2021
8. Cecil Cherry – Coahoma CC / Grambling State / UTM – Linebacker
College stats: 232 Tackles, 6 Sack, 1 Interception
Measurements: 6'0, 240 Pounds
Pro Experience: FCF, TSL
Number eight on the XFL top ten defensive players list is an alternate football mainstay in former University of Tennessee-Martin Linebacker Cecil Cherry. If you're looking for a downhill linebacker with tenacity, Cherry is your guy. The Florida native garnered the attention of many Division I colleges after high school. Cherry spent the with USF, followed by Coahoma Community College, Grambling State University, and the University of Tennessee St. Martin. All told, Cherry complied 232 tackles throughout his collegiate career at these various schools. The 2020 NFL Draft saw Cherry go undrafted.
With the COVID-19 pandemic canceling many workouts and tryouts for athletes coming out of college that year, Cherry pivoted to the Fan Controlled Football league. He became a household name for FCF fans across the globe. Cherry would finish second in Defensive Player of The Year voting. Following the 2021 season, Cherry went to another professional football league. This time it was The Spring League, where he'd play for Head Coach Larry Kirksey's Sea Lions.
After a successful stint in The Spring League, Cherry participated in the HUB Football Camp in October 2021. Fan Controlled Football welcomed Cherry back with open arms in the Spring of 2022. Cherry dominated this past season and earned Defensive Player of The Year. The FCF veteran happens to be the league's all-time leader in tackles, too. Finally, he is currently enrolled in the NFL Alumni Academy, a program partnered with the XFL to get talent. Despite being overlooked previously, any XFL team looking for a leader on defense and in the locker room should have their eyes on "Scary Cherry."
@cecil_cherry4 just needed a chance…. Hope all my boys eat. Contacts to Cherry, Beck and Spicer. @XFL2023 if you need a CB and two LB look at these guys. #NFL #XFL #CFL pic.twitter.com/OHH5KNf7bC

— 49er_Edits (@49er_edits) May 21, 2022
7. Azeem Victor – Washington – Linebacker
College stats: 198 Tackles, 14 Tackles for Loss, 3.5 Sacks, 1 Interception, 10 Passes Defensed, 3 Forced Fumbles, 2 Fumble Recoveries
Measurements: 6'3", 231 Pounds
Pro Experience: NFL, AAF, USFL
Former University of Washington Linebacker Azeem Victor comes in at number seven on the XFL top ten defensive players. Victor produced incredible numbers in college and was selected in the sixth round of the 2018 NFL Draft by the Oakland Raiders. Since then, Victor has seen limited playing time in the NFL. His career with the Oakland Raiders was concise, being cut six months after being drafted. Also, time spent with the Tampa Bay Buccaneers, and Seattle Seahawks came and went quickly. The Alliance of American Football was the next stop for Victor, signing with the Orlando Apollos. Victor would be waived in March 2019.
Following his release from the AAF, the NFL suspended Victor for ten games in the 2019 season. Following a brief stint in the CFL with the Calgary Stampeders, football fans would not see Victor again until the 2021 Spring League season, when the Alphas signed Victor to a deal. However, in 2022, The Houston Gamblers of the USFL selected Victor in the 29th round to be one of their linebackers. Victor recorded 17 total tackles for the Gamblers before he was released.
For Azeem Victor, talent has never been a question. Putting it all together into a consistent football product has been the question. The XFL appears to be Victor's next opportunity to do that.
Azeem Victor #3 of the @USFLGamblers out there making plays. Been a fan of his since his time at Washington. pic.twitter.com/IKUDo507jw

— Marcus Harvey (@MarcusHarvey_) April 17, 2022
6. James Folston, Jr. – Defensive End – Pittsburgh
College stats: 47 Tackles, 3.5 Tackles for Loss, 1.5 Sacks
Measurements: 6'4", 250 pounds
Pro Experience: NFL, XFL, CFL, USFL
Number six on the XFL top ten defensive players list is a familiar face to both XFL and USFL fans in James Folston, Jr. Folston, Jr. attended the University of Pittsburgh and signed as a UDFA with the Arizona Cardinals following his college career. Folston, Jr. has also spent time in NFL camps with the Green Bay Packers and Tennessee Titans. Folston, Jr. would move on from the NFL and make his way to the XFL in 2020. The then Dallas Renegades drafted Folston, Jr. Following the collapse of the XFL's 2020 iteration, Folston, Jr. set his sights on the CFL via the Edmonton Elks. However, in each instance leading up to the CFL, Folston, Jr. would rarely see the field.
That was prior to the USFL in 2022. Folston, Jr. was drafted in the fourth round of the 2022 USFL draft by the New Orleans Breakers. Once again, Folston, Jr. would see limited playing time in New Orleans, posting three total tackles for the Breakers and Head Coach Larry Fedora. Folston, Jr. will attempt to switch from the USFL to the XFL in the hopes of increased playing time and opportunity.
The 26-year-old has just scratched the surface of this potential. XFL teams should be rearing to draft a dominant pass-rusher such as James Folston, Jr.
2019 NFL Draft Prospect James Folston Jr. @OfficialAthlete #H2P pic.twitter.com/x0uKrpuJkY

— James Folston Sr. (@J55FoFo) April 24, 2019

5. Reggie Cole – Mary Hardin-Baylor – Defensive Back
College stats: 93 Tackles, 13 Tackles for Loss, 2 Interceptions
Measurements: 6'2, 185 Pounds
Pro Experience: XFL, TSL, CFL
Number five on our XFL top ten defensive players list is cornerback Reggie Cole. Cole racked up almost 100 tackles in his collegiate career at Mary Hardin-Baylor and used his great size and length to his advantage in coverage. Cole is also known for his physicality and competitiveness on the football field. After college, Cole would get drafted to play in the XFL in 2020 for the DC Defenders.
However, Cole would not see the field much in the XFL in 2020 and would wind up heading to The Spring League following the XFL's shutdown due to COVID-19. The Hamilton Tiger-Cats called for Cole following the TSL, and he'd sign with them in 2021.
The tall defender is primed for an XFL comeback and would be a great addition to any secondary. Could a reunion in DC be in the works for Cole? We will have to wait and see where Cole lands ahead of the 2023 season.
4. Gabe Wright – Defensive Tackle – Auburn

College stats: 83 Tackles, 20.5 Tackles for Loss, 6 Sacks, 1 Fumble Recovery, 2 Passes Defensed
Measurements: 6'3", 305 pounds
Pro Experience: NFL, XFL
We're beefing up the list with our next player on the XFL top ten defensive players list with defensive tackle Gabe Wright. Following a stellar career at Auburn University, Wright was originally a fourth-round draft choice by the Detroit Lions in 2015. Wright spent extensive time in the NFL, having spent time with the Browns, Eagles, Dolphins, and Raiders. After the better part of six seasons on and off NFL rosters, Wright found his way to the XFL in 2020. The Houston Roughnecks grabbed the 6-3, 305-pound run-stuffing tackle to anchor their defensive line. In five games for the Roughnecks, Wright accumulated ten tackles and 1.5 sacks.
Following the XFL's 2020 COVID-19 shortened season, Wright signed with the Jacksonville Jaguars. Wright would then move on to the Washington Football Team in 2021. Wright has 11 career tackles in the NFL. All in all, whoever drafts Wright will get a 30-year-old veteran at the defensive tackle spot. Wright looks to be a leader and a productive player in the XFL in 2023.
XFL Topps 2020 – Card #49 Gabe Wright RC – Houston Roughnecks #XFLCards #XFL2020 #Memory #XFL #ForTheLoveOfFootball https://t.co/Mlf3F1OWO9 pic.twitter.com/DfdGUEcTCL

— XFL News and Discussion @ XFLBoard.com (@xflboard) March 18, 2022
3. Michael Badejo – SMU / Texas Southern – Defensive End

College stats: 28 Tackles, 5 Tackles for Loss, 3.5 Sacks, 1 Pass Defensed
Measurements: 6'2", 240 pounds
Pro Experience: MLFB
Number three on the XFL top ten defensive players list is former SMU and Texas Southern Defensive End Michael Badejo. The former HBCU product earned All-SWAC second-team honors in 2021. Following a productive college career, Badejo garnered plenty of interest from NFL teams such as the Chicago Bears, Carolina Panthers, and others. Badejo would turn to Major League Football for his first professional football experience. Unfortunately for Badejo and many others, the MLFB season would be canceled two weeks into training camp.
If there's one player on this list who isn't a surprise, it's Michael Badejo. Badejo is a monster as a pass-rusher off the edge and will be in high regard comes the XFL draft. Look for Badejo and other top-tier edge rushers to fly off the board early in the draft.
Michael Badejo: Texas Southern Pro Day highlights 🏈🔥

An #NFLDraft prospect with a rising stock, @TheRealBadejo is receiving interest from multiple teams such as the Titans, Texans, Seahawks, Ravens, Broncos, 49ers, Panthers, Jaguars, and Bears 📈📈 pic.twitter.com/YwXxkkQkkO

— Unfiltered Media TV™️ (@UnfilteredInd) April 5, 2022
2. Michael Pinckney – Miami – Linebacker
College stats: 198 Tackles, 28.5 Tackles for Loss, 3.5 Sacks, 3 Interceptions, 1 Fumble Recovery
Measurements: 6'1", 220 Pounds
Pro Experience: NFL, CFL
Coming in at number two on the XFL top ten defensive players list is linebacker Michael Pinckney. The intimidating defender is primed for a breakout season in the XFL. Pinckney attended the University of Miami, where he lit it up. Just south of 200 career tackles, Pinckney roamed the field from sideline to sideline, making plays on virtually every down. Following the 2020 NFL Draft, Pinckney signed with the New England Patriots. Pinckney would be suspended for six games by the Patriots for testing positive for a banned substance while recovering from an injury.
After being subsequently released by the Patriots, Pinckney signed with the Chicago Bears. He failed to latch on with the club and was released a few days later. The Saskatchewan Roughriders would look at Pinckney, but he would again be released relatively quickly. Like most players on this list, Pinckney has tremendous talent. With a chance to shine in the XFL, Pinckney sits towards the top of a long list of Linebacker prospects for the taking by each of the eight XFL teams.
Top 2 favorite Turnover Chain moment:
Michael Pinckney vs FSU pic.twitter.com/kSigvy9zrY

— Marsh Cristobal (@hurricanesmarsh) August 27, 2020
1. Josh Harvey-Clemons – Georgia/Louisville – Linebacker
College stats: 225 Tackles, 11.5 Tackles for Loss, 2 Sacks, 4 Interceptions, 11 Passes Defensed, 3 Forced Fumbles, 3 Fumble Recoveries
Measurements: 6'4, 245 Pounds
Pro Experience: NFL, CFL
With the number one spot on the XFL top ten defensive players up for debate, I'll go a proven veteran in Josh Harvey-Clemons. Harvey-Clemons put up monstrous numbers at Georgia, earning him significant praise and attention from NFL teams. Drafted in the seventh round by the then-Washington Redskins, Harvey Clemons spent four seasons in Washington. In 2020, Harvey-Clemons elected to opt out of the NFL for that year due to the COVID-19 Pandemic. Following his release from Washington in 2021, he played for the Miami Dolphins on their practice squad. Harvey-Clemons then pivoted to the CFL's Montreal Alouettes in 2022.
Harvey-Clemons has plenty left in the tank, and any of the eight XFL teams will have the 6-4, 245-pound linebacker near the top of their big boards. Like Cecil Cherry, Harvey-Clemons is currently enrolled in the NFL Alumni Academy. Look for XFL teams to prioritize the Linebacker position with veterans who can anchor a defense. Look no further than Josh Harvey-Clemons to fill that role.
1 Minute of Josh Harvey Clemons highlights pic.twitter.com/aCyOSszpZR

— CommandersMuse (@CommandersMuse) August 30, 2022
XFL Top Ten Defensive Players Recap
With ten of the best defensive players out of the way, the focus shifts to what's next for the league. With the conclusion of the Quarterback Selection Show and the 2023 XFL Player Draft, the league will begin ironing out rosters, depth charts, and more. Each of the eight XFL teams can begin preparation for Training Camp, which is scheduled for a start date of January 2023. The XFL's regular season is set to kickoff on Feb. 18.
With new football leagues comes new superstars. In 2020, the XFL produced players such as PJ Walker, Donald Parham, Jr., Kenny Robinson, and may more. The platform the league intends to give its players is second to none. As fans begin to get a clear picture of who will be on their favorite teams in 2023, they can begin to wonder who will raise their level of competition far-and-above everyone else in the league.
Related Content