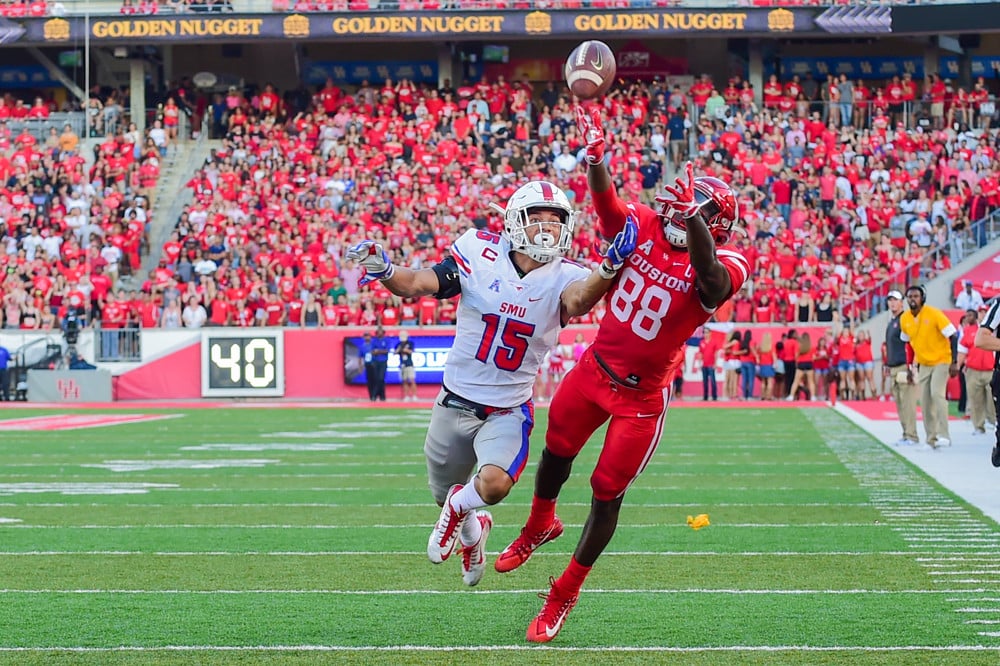 With the draft coming up I thought I'd clear out the garage, sit down and meditate on who I think the top 10 XFL wide receivers that may be available for the upcoming XFL 2023 draft. After half a day and a night of totally legal substances this definitive list was created.
Honorable Mentions
First off, I thought I'd give some nice words to my honorable mentions. There are so many receivers in the draft pool it was hard to narrow it down to a top 10 XFL wide receivers. Here are some guys who barely didn't make the list in no order in particular.
Austin Proehl: The man who caught the first touchdown for the 2020 version of the XFL is just outside my top ten. With his hands of glue, the only thing keeping him out are his lack of athletic freakism and that he hasn't been active in a league since. Jalen Guyton: He's with the Chargers now and has had a couple of alright seasons in the NFL, which leads me to believe if the XFL could grab him they should. Just don't know if he's a real option.
Dontez Byrd: Had some pretty good stats for the Dragons in the 2020 version of the XFL and has been hanging around the IFL on the Mass Pirates which makes for an interesting situation with the XFL-IFL connection. Carlton Agudosi: Has an explosiveness to him that makes me think if he's paired with a QB who has an arm he could be a massive deep threat in a league like the XFL. He's one to keep an eye on for sure. Aekiel Greer: Greer had a good career at St. Augustine college. He's a speedy and agile receiver who could make an impact immediately on a team. 
Now with the honorable mentions out of the way let's get to the list shall we.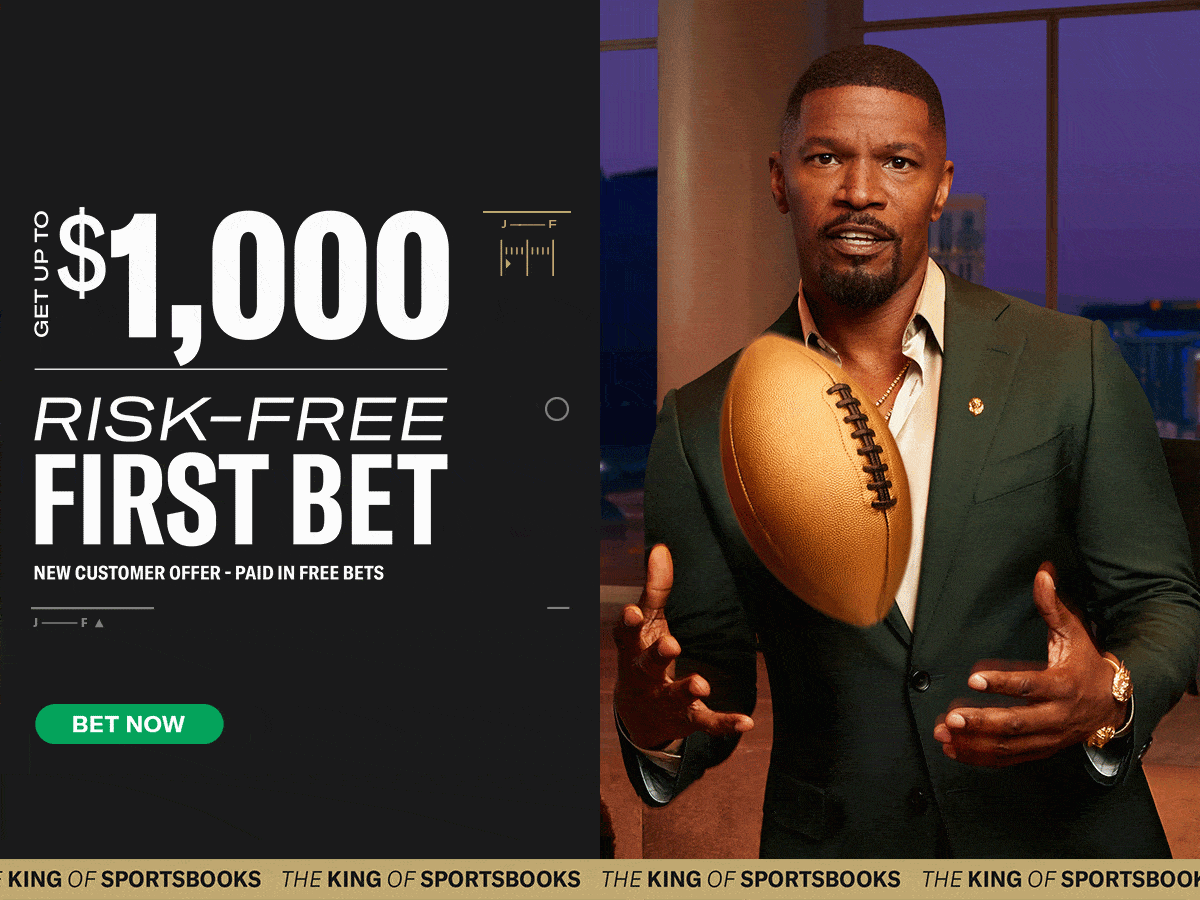 Exclusive SGPN Content
Top 10 XFL Wide Receivers for the 2023 Season
10. De'Mornay Pierson El – Nebraska
College Stats: 100 receptions, 1039 receiving yards, 11 TD. 74 Punt Returns, 904 punt return yards.
Measurements: 5-9, 194 pounds
Pro Experience: AAF, XFL
Coming in at number 10 on our top 10 XFL wide receivers list is a very dynamic receiver/returner. De'Mornay Pierson El was one of the more consistent receivers in both the AAF and XFL due to his good route running and ability to catch contested throws. He was one of the top players of the AAF when it folded in 2019.
Pierson El was always a factor for the Battlehawks not only on the offense but on special teams as well. A college injury has hampered him a little, but we've seen time and again that he performs in leagues like the XFL. The upside of Pierson El is what got him on the list at all. However, his shown consistency is what edged him into the top-ten. He'll slot into a nice wide receiver two option on any team and could maybe bust into a wide receiver one, given the right circumstances. 
9. Jacoby Ford – Clemson
College Stats: 143 receptions, 1986 receiving yards, 16 Touchdowns. 494 rush yards, 2 rush touchdowns
Measurements: 5-9, 195 pounds
Pro Experience, NFL, CFL
Coming in at number nine on our Top 10 XFL wide receviers list is probably the oldest person on this list in Jacoby Ford. Don't let that age fool you though, Ford could very well be the fastest person on this list. At his NFL combine he ran a 4.2 40 time, which is insanely quick. A professional track runner Ford has also spent three years on the Raiders. Which makes him one of the only players in the entire pool to have spent significant time on an NFL active roster. His age and lack of recent pro play might have some worried, but I think Ford has the upside to maybe be one of the breakout wide receivers of the entire league. This is a locker room leader and potentially the best highlight machine the league could get.
8. Jeff Badet – Kentucky, Oklahoma
College Stats: 108 Receptions, 1785 Receiving yards, 10 Touchdowns
Measurements: 5-11, 182 pounds
Pro Experience: NFL,XFL,USFL
Next on our top 10 XFL wide receivers list is Jeff Badet. Talk about speed. Badet has shown in college his potential explosiveness and you saw flashes of it in both the XFL in 2020, and USFL in 2022. While he hasn't been the most consistent receiver in either league, he did have quarterback issues in both situations. I believe his speed could make him a powerful weapon if used in the right way. I think Badet could be a steal this draft. If you pair him up with a guy with a cannon, he's one of the guys you could see scoring a touchdown on what feels like every other play.
7. Ryan Davis – Auburn
College Stats: 178 Receptions, 1555 receiving yards, 7 Touchdowns
Measurements: 5-8, 189 pounds
Pro Experience: XFL, CFL
Ryan Davis is next on our top 10 XFL wide receivers list. This guy has been showing out for the Redblacks for the last couple of years and that's something not too many people in this pool can boast. He's been a nice part of one of the bottom teams in the CFL and still can put up good numbers on any given game. His size hurts him a little bit, but his ability to contribute on special teams after playing punt returner in the CFL is a valuable contribution.
6. Alonzo Moore – Nebraska
College Stats: 60 Receptions, 981 receiving yards, 8 receiving TD's
Measurements: 6-1, 195 pounds
Pro experience: NFL, XFL, USFL
A player with good size and who's kept in playing shape by playing in the USFL, which is something I love to see, is Alonzo Moore. He is number six on the top 10 XFL wide receivers list. He has the size and ability to be a factor in the run game as well if used creatively. I think he could end up becoming a target machine in the XFL. If the XFL can steal one of, in my opinion, top level receivers of the USFL that would be a huge statement for the league.
5. Reece Horn – University of Indianapolis
College Stats: 272 Receptions, 3562 receiving yards, 31 Touchdowns
Measurements: 6-3 216 pounds
Pro experience: AAF, XFL, ELF
The first player on my top 10 XFL wide receivers list who isn't a speedster is Reece Horn. However, he's so good at running routes, contesting catches, and being open when he needs to be. Another player who's kept busy playing in multiple leagues, most recently showing out in the European League of Football. So you know he's game ready. He offers a nice big redzone option to any team that will pick him up and his size advantage in this league is something I think will become apparent quickly.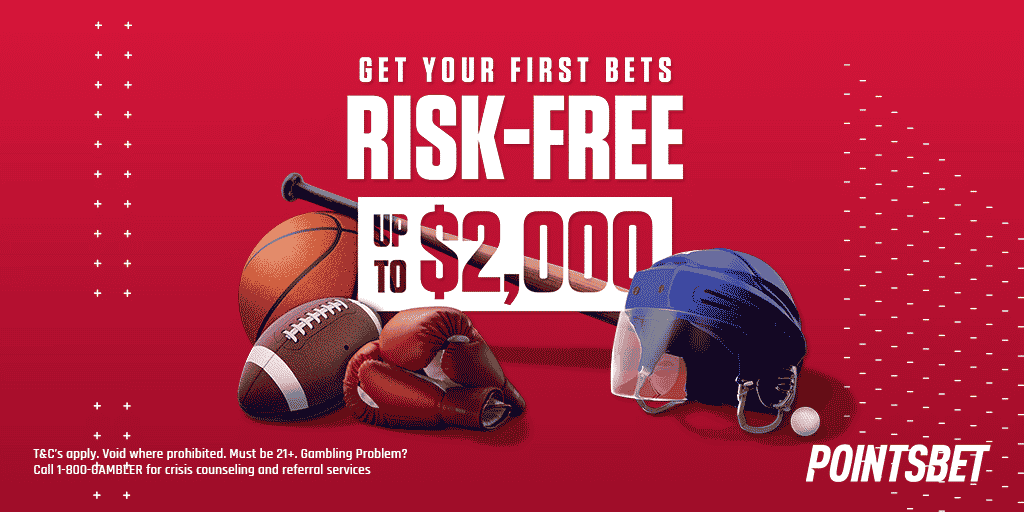 4. Johnathan "Bug" Howard – North Carolina
College Stats: 124 receptions, 1770 receiving yards, 14 Touchdowns
Measurements: 6-5, 210 pounds
Pro Experience: NFL, USFL
Bug Howard was nothing short of a stud in the USFL and comes in at number four on our top 10 XFL wide receivers list. Slotting in at the tight end position he was more of a receiver and is listed as such in the XFL draft pool. Top ten in the USFL in receiving yards and touchdowns the man is a weapon. Howard is another player whose size could play a huge advantage in a league like the XFL. Watch out for Bug Howard to turn into one of the XFL's top receivers by the time the season finishes. I truly believe his upside is there to have him potentially be number one. His lack of other league experience is the only thing keeping him from the top spot in my opinion.
3. Tre McBride – William & Mary
College Stats: 196 receptions, 2653 receiving yards, 19 touchdowns
Measurements: 6-0, 210 pounds
Pro Experience: NFL*, XFL
The first player in the top three on our top 10 XFL wide receivers is Tre McBride. Not having played since 2020 is potentially worrying, but when you look back and remember what he did on the Wildcats that all washes away. Tre was top 5 in receiving yards in the league and second in touchdowns. We've seen how powerful McBride can be. And if he's anywhere near close to the production he showed in 2020 he's a top 5 receiver in this draft class minimum.
2. Cam Phillips – Virginia Tech
College Stats: 236 receptions, 3027 receiving yards, 17 touchdowns
Measurements: 6-0, 201 pounds
Pro Experience: NFL,XFL,CFL
Number two on the top 10 XFL wide receivers is Cam Phillips. If you didn't watch the XFL in 2020 then there's a chance you might not know Phillips. Or know how much of an absolute animal Cam Phillips was in that league. Basically, crushing everyone else in every possible receiving stat while making freak athletic plays left and right. Injury issues have seemingly kept him out of the NFL. However,he's currently playing in a Grey Cup right now up in Canada for the CFL, which leads me to my next point. The guy just wins. He had a nice bump in the middle of the season with more targets and he took advantage. He still has some of that magic in him and you have to think any XFL team would be extremely lucky to land Cam Phillips in 2023.
]
1. Steven Dunbar – Houston
College stats: 180 receptions, 2430 receiving yards, 11 touchdowns
Measurements: 6-3, 202 pounds
Pro Experience: CFL
What could have been in 2020 if the Renegades would have gotten to use Steven Dunbar instead of having to put him on IR almost immediately. We've been able to see just how much of a monster Dunbar can be during his time on the Hamilton Tigercats of the CFL. Coming out in 2021 being a beast only to follow it up with his 2022 season where he's top 10 in the league accumulating 1000 receiving yards and 6 touchdowns. He's shown he can be a number 1 option in a major league. He lands as the number one wide receiver on our top 10 XFL wide receivers list. Whatever team Dunbar lands with would be absolutely lucky to have him. 
RELATED CONTENT