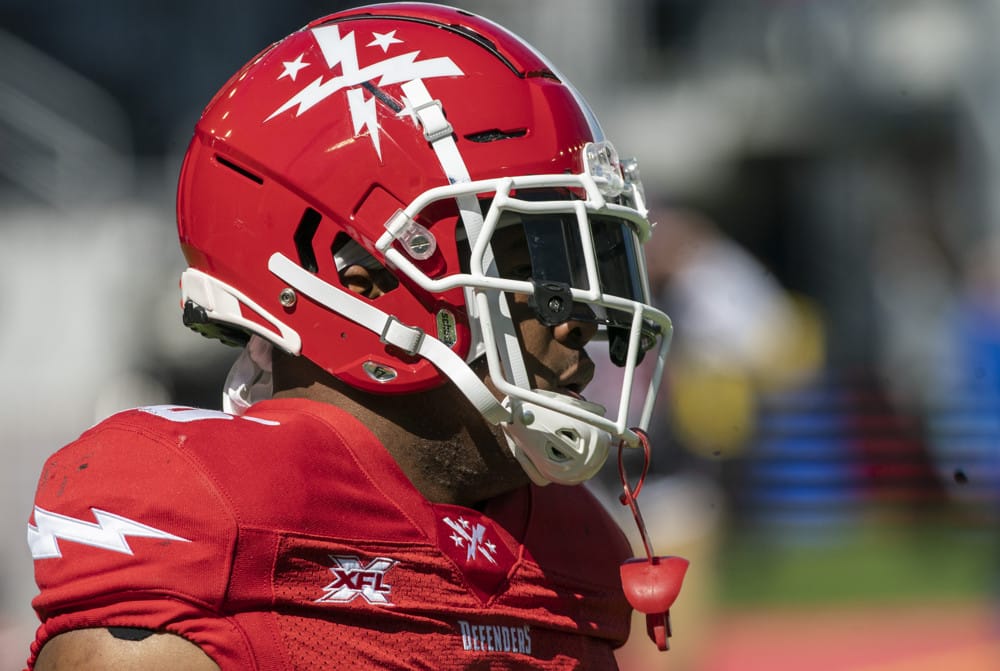 It is time to welcome back the XFL in 2023. Under new ownership and direction, the XFL is attempting to make a name for itself in 2023. The XFL has released the eight teams and logos we can expect to see for the 2023 season and XFL football gracing our televisions has become that much closer to reality. The league is due to kick off on February 18th, 2023. Two quarterbacks (16 total) will be assigned to each team on November 15th and the rest of the draft will take place on November 16th and 17th. Offensive skill positions players will be drafted first on November 16th. A productive running game could be the key to a successful XFL offense, especially early in the season. Let's take a look at the top 10 XFL running backs we could see leading rushing attacks come February.
Exclusive SGPN Content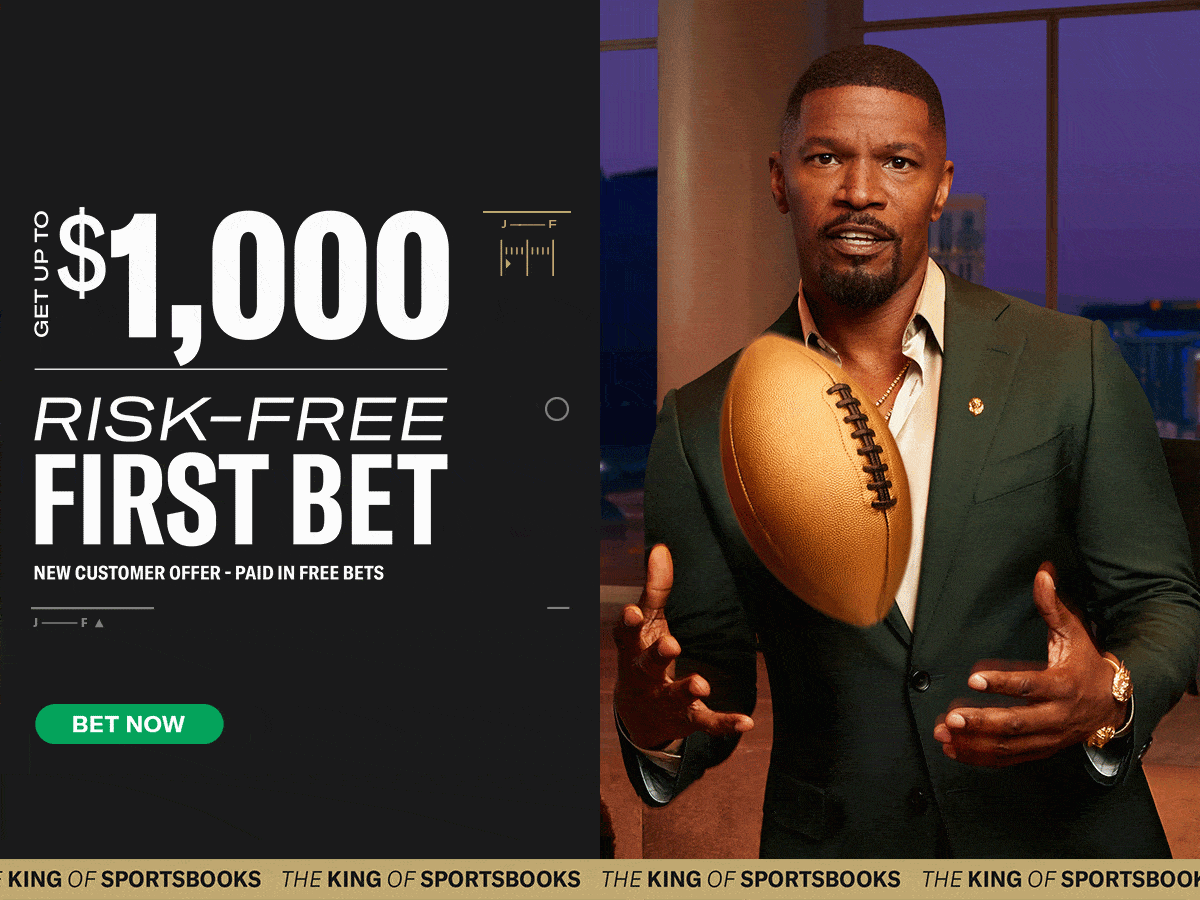 The Top 10 XFL Running Backs Pre-Draft
10. Tarean Folston– Notre Dame
College Stats: 1,712 rushing yards, 11 rushing touchdowns, 291 receiving yards, 1 touchdown
Measurements: 5-10, 214 pounds
Pro Experience: XFL-Vipers, AAF-Legends, CFL-Elks
Folston might not be a household name, but he could become one in the XFL in 2023. Folston was a productive running back for parts of four seasons with Notre Dame. He racked up 1,712 rushing yards and 11 touchdowns while also catching 31 passes for 291 yards and one receiving touchdown. Folston battled injuries in college but still managed to be productive and go on to play football professionally. In 2019, Folston was the lead back for the Atlanta Legends and tallied 56 attempts for 223 yards and one rushing touchdown. Where Folston truly shines though, is his pass-catching ability.
Aaron Murray finds Tarean Folston for six and this game is TIED at 20 in the 4th quarter. pic.twitter.com/kdMjwz0aFs

— CBS Sports Network (@CBSSportsNet) March 10, 2019
Folston is not a one-trick pony and flashes in all aspects of the game. He led the legends in receptions with 26 on his way 163 receiving yards and 2 touchdowns. Folston was also a part of the Tampa Bay Vipers in the XFL's 2020 season but was buried on a depth chart full of ultra-talented running backs like De'Veon Smith. Folston at minimum, will be an above-average third down, pass-catching back in the XFL in 2020 and will threaten for a starting job.
9. Sherman Badie– Tulane
College Stats: 1,517 rushing yards, 9 touchdowns, 419 receiving yards, 1 touchdown
Measurements: 5-10, 192 pounds
Pro Experience: NFL-Arizona Cardinals, XFL-Battlehawks, AAF-Express, CFL-Elks
More often than not, players with prior professional experience hit the ground running in spring football. Obviously, talent is important, but a smaller learning curve makes for more effective spring football players initially. In past spring football leagues, teams will often attempt to utilize a running back by committee and utilize each player's strength depending on the game script. Most football players are familiar with the "thunder and lightning" approach to a running back room. Enter Sherman Badie. Badie will likely be the lightning of an XFL backfield and rightfully so. Badie played his college ball for Tulane and from 2013 to 2017, he accumulated over 1,500 rushing yards, 400 receiving yards, and 10 touchdowns. He is also an effective return man averaging over 21 yards per return in college.
Open the flood gates 🌊

Sherman Badie walks into the end zone for the Elks!#CFLGameday | @GoElks pic.twitter.com/l6fZ3qBmz7

— CFL (@CFL) July 14, 2022
Badie has experience in the NFL, XFL and CFL making him a prime candidate to lead a backfield early. He spent time on the Arizona Cardinals' roster in 2018 and played for the XFL's Battlehawks in 2020. Badie tallied 26 carries for 109 yards for the Edmonton Elks of the CFL in 2022. While his numbers do not jump off the page, the combination of his experience and utility in multiple facets of the game will make him a prime candidate to be drafted and make an XFL roster in 2023.
8. Justin Stockton– Texas Tech
College Stats: 1,714 rushing yards, 14 touchdowns,872 receiving yards, 10 touchdowns
Measurements: 5-10, 205 pounds
Pro Experience: NFL-Detroit Lions, XFL-Guardians, AAF-Hotshots, IFL-Pirates
Justin Stockton played his college ball for the Texas Tech Red Raiders from 2014 to 2017. The power back has an array of professional football experience in the NFL, XFL, AAF, and IFL. Stockton flourished in his senior for the Red Raiders and really started to fulfill his potential. In 2017, he rushed for 797 yards and four touchdowns while averaging six yards per carry. He was also utilized in the receiving game catching 27 passes for 235 yards and a touchdown. Stockton managed to accumulate over 1,000 scrimmage yards in his senior season and ended his college career with over 2500 yards from scrimmage in four years. His utilization in both the running and passing game will serve him well in his second stint in the XFL. Look for him to have three-down potential in the 2023 version of the XFL.
2021 pic.twitter.com/FihpX6qxVk

— Justin Stockton (@JStizzySSL) April 7, 2022
7. Matt Jones– University of Florida
College Stats: 1,431 rushing yards, 11 touchdowns, 100 receiving yards, 1 touchdown
Measurements: 6-2, 239 pounds
Pro Experience: NFL-Redskins, Colts, Eagles, XFL-Battlehawks, TSL-Sea Lions
Matt Jones made stops with the Redskins, Colts, and Eagles during his NFL career. Jones looked to be making a name for himself as a rookie in 2015 when he rushed for 490 yards and three touchdowns while backing up Alfred Morris. When Morris left for free agency in 2016, Jones looked poised to be a lead back in the NFL for years to come. However, an injury partway through the season cost him his job and his place on the roster. After only totaling 964 yards and six touchdowns during his three-year NFL career, Jones went on to make stops in the XFL and TSL.
Matt Jones finished with 95 rush yds and 1 rush TD today for the St. Louis Battlehawks in their 29-9 win over the NY Guardians.

He posted 3 100-yd rushing games for the Redskins and 4 such games at the University of Florida.

Jones now leads the XFL in rushing with 224 rush yds. pic.twitter.com/gFKvEBrBey

— ESPN Stats & Info (@ESPNStatsInfo) February 24, 2020
Jones looks primed to be a bell-cow back again as he was during his first run through the XFL in 2020 for the Battlehawks. In five games in 2020, Jones rushed 80 times for 314 yards and one touchdown. Jones is sparsely used as a passing down back but will see the majority of the early down work for whatever team drafts him in 2023.
6. Ja'Quan Gardner – Humboldt State
College Stats: 5,495 rushing yards, 72 rushing touchdowns, 81 catches
Measurements: 507, 206 pounds
Pro Experience: NFL-49ers, XFL-Dragons, AAF-Fleet
Gardner may not be a household name in too many professional football circles, but spring football fans may remember his name. In seven games for the San Diego Fleet of the AAF, Gardner amassed 64 carries, 311 yards, and three rushing touchdowns. He added 12 catches for 105 yards in that time. While those numbers might not be eye-popping, Gardner was well known for his homerun-hitting ability following a Week 3 game when he rushed for an AAF record 122 yards. Gardner did not attend an elite Division I college, but he shattered conference records at Humboldt State University. He amassed an eye-popping 5,495 yards and 72 touchdowns. He has shown elite speed and explosiveness at both the professional and college levels and can be used in all phases of the game. It would not be surprising if he is leading an XFL backfield in 2023.
4th and 1? No problem. @_JGWentworth_32 scores the first TD in #SDFleet history! ⚓️🏈🙌 #AllHandsOnDeck pic.twitter.com/BGePeqk2IE

— San Diego Fleet (@AAFFleet) February 18, 2019

5. Kapri Bibbs – Colorado State
College Stats: 1,741 rushing yards, 31 rushing touchdowns, 8 catches, 59 receiving yards
Measurements: 5-10, 203 pounds
Pro Experience: NFL-49ers, Broncos, Redskins, Packers
Bibbs was a bit of an unknown when he attended Snow College in 2011 and Front Range Community College in 2012. However, he burst onto the college football scene when he transferred to Colorado State in 2013 and rushed for a school-record 1,741 and 31 touchdowns. Bibbs entered the NFL draft in 2014 but went undrafted. He was signed as a free agent by the Denver Broncos in 2014. In parts of four seasons in the NFL Bibbs amassed 311 rushing yards and three rushing touchdowns. He was also a contributor in the passing game with 32 receptions, 318 yards, and three receiving touchdowns. While Bibbs' NFL numbers will not pop off the page, his three-down ability and professional experience should translate well into the XFL in 2023.
Give @KapriBibbs some space & watch what he does with it. #HTTR #AZvsWAS pic.twitter.com/X08u4Wqbxt

— Washington Commanders (@Commanders) December 17, 2017
4. Tim Cook – Oregon State
College Stats: 137 rushing yards,1 rushing touchdown, 2 catches, 28 receiving yards
Measurements: 6-0, 242 pounds
Pro Experience: NFL-Jaguars, XFL-Guardians, AAF-Hotshots
Tim Cook has made numerous stops at both the professional and college levels. While playing for Eastern Arizona Junior College, Cook ran for 862 yards and 10 touchdowns on 143 carries in two years. He then transferred to Oregon State where he played for two years and only produced 30 carries for 137 yards and one touchdown. Cook spent some time on NFL preseason rosters but also played in both the XFL and AAF. He ran for 276 yards in 56 rushes for the Hotshots of the AAF while working behind Jhurell Pressley. For the New York Guardians of the XFL in 2020, Cook amassed 40 carries, 157 yards, and no touchdowns. Cook is no stranger to spring and alternative football leagues. While he may not lead a backfield on his own, he may find himself as a valuable part of a successful committee in the 2023 version of the XFL.
Celebration time for the #XFL Guardians as they lead 14-0 following a Colby Pearson touchdown and Tim Cook one-point conversion. pic.twitter.com/2XuV2ql8Zz

— ThePostGame (@ThePostGame) February 9, 2020
3. Cameron Artis-Payne – Auburn
College Stats: 2,218 rushing yards, 19 rushing touchdowns, 14 catches, 151 receiving yards
Measurements: 5-10, 220 pounds
Pro Experience: NFL-Panthers, XFL-Renegades, CFL-Alouettes
I am really excited by the prospect of Cameron Artis Payne being drafted to lead the backfield in the XFL in 2023. Artis-Payne has managed to produce at a high level in just about every league he has played. In two seasons at Allan Hancock College in 2011 and 2012, he rushed for 3,412 and 43 touchdowns before transferring to Auburn. While at Auburn, Artis-Payne put up big-time yardage as well spending time as both a backup and the starter. In two years, he rushed for 2,218 yards and 19 yards. Artis-Payne has some of the most extensive NFL experience of the backs to potentially be drafted into the 2023 version of the XFL. In four years with the Carolina Panthers, Artis-Payne had 491 yards and five touchdowns on 118 attempts. In all of those seasons, Artis-Payne was a backup or part of a committee.
Cameron Artis-Payne came to PLAY

📺 @ABCNetwork
🖥 https://t.co/VnLoVQs1xm pic.twitter.com/dgIFhEAORH

— XFL (@XFL2023) February 16, 2020
Artis-Payne worked his way from backup to starter in 5 games and tallied 41 carries 241 rushing yards and 2 touchdowns for the XFL's Renegades in 2020. He also added 23 catches for 101 yards. His last professional stop was with the Montreal Alouettes of the CFL in 2021 where he served as a backup for the Alouettes. During the Week 10 victory over the Redblacks, Artis-Payne racked up 21 carries for 122 yards and a touchdown. Artis Payne is one of the early favorites to lead the league in rushing for the XFL in 2023. He brings a unique mix of elite production, extensive experience in the NFL, and experience in numerous alternative professional football leagues.
2. Jhurell Pressley – New Mexico
College Stats: 2,725 rushing yards, 35 rushing touchdowns, 18 catches, 202 receiving yards
Measurements: 5-10, 209 pounds
Pro Experience: NFL-Giants, Packers, Jaguars, Falcons, Giants, XFL-Defenders, AAF-Hotshots
Jhurell Pressley's services are likely going to be a hot commodity in the XFL in 2023. Pressley was incredibly productive during his four years of college football. At the University of New Mexico, he rushed for 2,725 yards and 35 touchdowns. Pressley spent time on numerous NFL practice squads before joining the AAF in 2019. Pressley led the rushing attach for the Arizona Hotshots in 2019 accumulating 96 rushing attempts for 430 yards and 1 rushing touchdown. He also had 11 receptions for 86 yards. Pressley was also tabbed to be the lead back of the DC Defenders of the XFL in 2020. In the Covid-shortened season, Pressley rushed 42 times for 190 yards while leading the backfield for the Defenders. If history is any indication, Pressley is going to be drafted to lead a backfield for an XFL team in 2023 and will likely have success in that role.
Jhurell Pressley packed in over 100 rushing yards for the @XFLDefenders pic.twitter.com/sUYRRrEx7A

— XFL (@XFL2023) March 9, 2020
1. De'Veon Smith– Michigan
College Stats: 2,235 rushing yards, 22 rushing touchdowns, 38 catches, 251 receiving yards
Measurements: 5-11, 221 pounds
Pro Experience: NFL-Dolphins, Redskins, XFL-Vipers, AAF-Apollos, CFL-Lions, USFL-Maulers
If the rumors are true and De'Veon Smith is a part of the XFL draft pool, we are going to hear his name called early. Smith is a prototypical three-down back with the speed that can take the top off of any defense. Prior to some controversy that resulted in Smith being dismissed from the Maulers during the USFL's inaugural season, Smith was a heavy favorite to lead the league in rushing. He was incredibly productive during his four years at Michigan (three as the starter) while playing college football. Smith totaled over 2,200 yards rushing and 22 rushing touchdowns while also catching 38 passes for 251 yards while at Michigan. Smith spent some time on NFL rosters but did not make much of an impact at that level.
Another one of my fav number 4's from Michigan: DeVeon Smith.
Never forget when he went beast mode on this run vs BYU in 2015! 🤯 pic.twitter.com/ss2rDqCbQF

— JD 〽️ (@MGoJDBlue) August 30, 2022
During the 2019 AAF season, Smith split time in the Orlando Apollo's backfield with the also ultra-talented D'Ernest Johnson. Even while splitting the rushing volume, Smith was able to rack up 75 carries and 345 yards in eight games. Smith was the lead back for the Tampa Bay Vipers in the XFL in 2020 and made the most of his opportunity. He led the backfield totaling 90 carries for 365 yards. Smith was known for explosive runs in college and will be extra motivated to show the professional football world what he is made of after his controversial dismissal from the USFL. De'Veon Smith would be one of my early betting favorites for MVP and/or offensive player of the year in the XFL in 2023.
Check Back Often
Make sure you check SGPN regularly for updates on all things XFL.
RELATED CONTENT