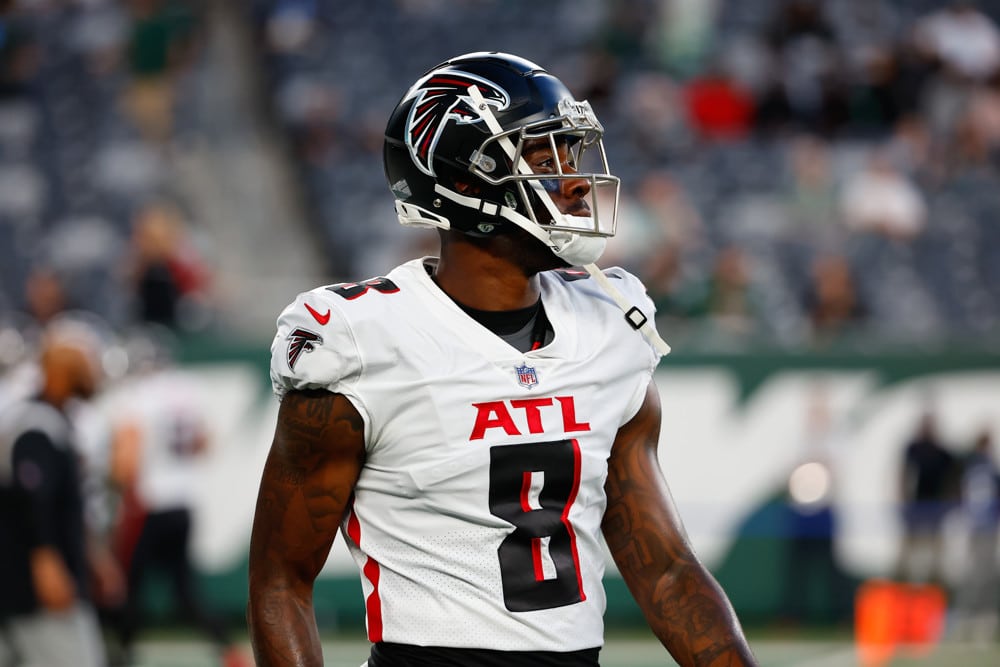 Introduction to Tight End Regression
Time to continue our NFL fantasy football regression series with the Tight Ends (TE). In the last two articles, we talked about RB regression and WR regression. Regression at the TE position is identical to that of the WR group so if you're interested in the metrics, click the link above. I will also reference a few of our other resources, like the SGPN rankings, projections, and other articles.
Some quick averages for the Tight Ends. On average, they scored a TD for every 18.4 targets or every 135 yards receiving. These numbers will be used in the analysis moving forward. So let's get into it.
MORE SGPN FANTASY FOOTBALL CONTENT
SGPN Fantasy Football Draft Cheat Sheets
2022 SGPN Fantasy Football Draft Kit
SGPN Fantasy Football Rankings
SGPN Fantasy Football Projections

---
Fantasy Football: Tight End Regression
Dawson Knox – Negative Regression
Based on volume and yardage, metrics say Dawson Knox should have only scored roughly four TDs. He scored 9 in an epic march to top 10 Tight End relevancy. I don't see this moving anywhere other than down. With the emergence of Gabriel Davis, Knox will surely see a regression in touchdowns and likely target share as well.
Hunter Henry – Negative Regression
Look, Hunter Henry is a cheap buy if you're in a win-now window, as Dave said in his article. I, however, see him in a very similar situation as Dawson Knox. Hunter Henry only compiled 75 targets and scored a whopping nine TDs. He, too, was well above metrics that show he should be around four touchdowns. The New England Patriots also brought in an alpha-style NFL WR in Devante Parker, who scored 15 of his 24 career touchdowns in the red zone. Hunter Henry has scored 28 of his 30 TD from inside the 20 as well. Something has to give, and I'm saying it's Henry.
Dalton Schultz – Steady
I think some could argue a negative regression for Schultz after last season. However, his TD efficiency was pretty close, with only a 2 TD difference. Even if he falls to the mean in that category, the simple fact that the Cowboys lost Amari Cooper and Gallup for a while due to injury means a lot of targets to go around. I project Schultz to be in the 120 target range and put up another top 5 TE season.
Cole Kmet – Positive Regression
Zero TDs. That's right; zero TDs is how many Cole Kmet scored on 93 targets. The worst TD efficiency of all TEs. Now I do not expect the Chicago Bears to light the fantasy football realm on fire or anything but zero!? This has to regress to the positive, and at the cost, you can't go wrong.
Kyle Pitts – Positive Regression
As close to being at the bottom without being there. That's where Atlanta Falcons TE Kyle Pitts is, and he still managed to be top five TE due to target volume alone. I know the Falcons brought in Drake London, but there is still plenty to go around for two pass catchers due to literal scarcity everywhere else on the roster.
---
Trade Values and Dynasty ADP
Let's close out a little differently this time. Here are some current values and ADPs you can use along with the regression to determine what moves you want to make in your leagues. All the values below are pulled from our Dynasty Trade Value Chart – August 2022
Kyle Pitts – Atlanta Falcons
Dynasty ADP of TE1, Overall 11.2, according to Sleeper
Trade Value of 49, equal to the following: CeeDee Lamb (46), Cooper Kupp (52), Mixon and Javonte Williams (both at 49)
Kyle Pitts, SHEESH. pic.twitter.com/mXmNVl8TP0

— Ari Meirov (@MySportsUpdate) October 24, 2021
Dalton Schultz – Dallas Cowboys
Dynasty ADP of TE7, Overall 76.1, according to Sleeper
Trade Value of 21, equal to the following: Mooney, Jeudy, Burks, Mike Williams, and Devonta Smith (all at 21), Mitchell, Dillon, and Montgomery (all at 21)
Dalton Schultz is gonna catch 100 balls this year. pic.twitter.com/evMAMBkWo9

— David Helman (@davidhelman_) August 2, 2022
Dawson Knox – Buffalo Bills
Dynasty ADP of TE10, Overall 99.8, according to Sleeper
Trade Value of 15, equal to the following: Lockett, Dotson (both at 15), Edmonds, Singletary (both at 15)
[Highlight] Josh Allen finds Dawson Knox for his 2nd TD of the day!#NFL #NFLTwitter #NFLHighlights #Reddit @NBAhttps://t.co/Pgvcsw01iG

— Reddit NFL__Highlights (@NFL__Highlights) January 16, 2022
Cole Kmet – Chicago Bears
Dynasty ADP of TE12, Overall 121, according to Sleeper
Trade Value of 15, equal to the following: Lockett, Dotson (both at 15), Edmonds, Singletary (both at 15)
Corner pocket, @ColeKmet pic.twitter.com/qbUz12vYTX

— Chicago Bears (@ChicagoBears) August 20, 2022
Hunter Henry – New England Patriots
Dynasty ADP of TE18, Overall 155.6, according to Sleeper
Trade Value of 14, equal to the following: Gallup, Pickens (both at 14), Robinson, Spiller, Pierce (all at 14)
Video highlights from Day 2 of Bears training camp have surfaced. Take a look at Justin Fields connecting with Darnell Mooney and Cole Kmet. https://t.co/B0cnE9FCZI

— Bears Wire (@TheBearsWire) July 28, 2022
RELATED CONTENT