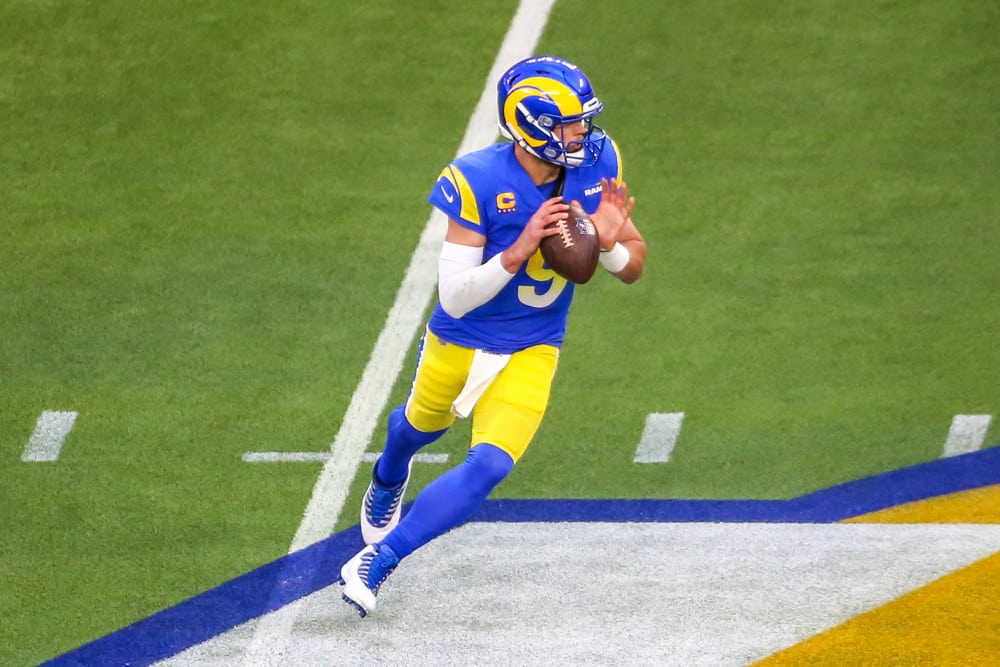 With the fantasy season getting closer to kicking off, I'm looking to put the finishing touches on my dynasty rosters. In this article I will be exploring some of the Quarterbacks that I'm currently buying and selling in my dynasty leagues. This discussion will be particularly important in Superflex formats where Quarterbacks are the most important position. It can also be nearly impossible to trade for Quarterbacks in these leagues, so this is where the analysis and trades I discuss will focus. There is still valuable information for those in 1QB formats, but the position is less of a concern. I would also be willing to take more of a chance on my dynasty sells in a single Quarterback league. The cost is much less, and upside is more important than a safe floor. So be sure to factor in the fantasy format of your league.
Exclusive SGPN Fantasy Football Content
Fantasy Football: AFC Injury Report
Fantasy Football: ADP Overdraft Candidates
---
Dynasty Buys
Matthew Stafford | QB | Los Angeles Rams
2021 Stats: 67.2 Cmp% | 4886 Pa Yds | 41 Pa TD | 17 Int 
Headlining the buy section in this article, Stafford is one of my favorite values in dynasty right now. He's coming off a 2021 season where he finished as the QB5 in scoring, and 9th in terms of fantasy points per drop back. He was a locked in starter most weeks, and was a big return on value for dynasty managers. Going forward, little will change for Stafford in terms of his situation. The offense is extremely talented as usual, and Sean McVay is one of the best offensive minds in the game.
Arguably the league's best receiver also plays for him in Cooper Kupp, who should continue his dominant play. The weapons are outstanding in all, and Los Angeles will likely be a league leader in pass attempts once again. All this together should sum up another outstanding season for Stafford, who could compete for an MVP.
Despite all this he is being ranked outside of QB1 territory in dynasty according to most fantasy outlets. This is likely due to his age, and you should be buying at his current market value. Stafford should continue to be a viable fantasy starter for the length of his four year contract extension. Can the same be said for Trey Lance or Justin Fields who have a similar ADP (spoiler alert)?
If competing, a 23 first and second could likely get the job done in a trade from a team looking to get younger. Tee Higgins, Travis Etienne, and others in that price range are also excellent offers in Superflex formats. All these trades are easily worth it to add a player with his kind of floor and ceiling. Take advantage and buy one of the only elite Quarterbacks available at an affordable price.
---
Derek Carr | QB | Las Vegas Raiders
2021 Stats: 68.4 Cmp% | 4804 Pa Yds | 23 Pa TD |  14 Int 
Carr is another under appreciated quarterback, and he could be in for a career year in 2023. After a tumultuous season with negative headlines, the Raiders brought in Josh McDaniels as their new head coach. He is one of the most respected offensive minds in the game, and will modernize the Las Vegas offense. They also notably brought in Davante Adams to pair with Hunter Renfrow and Darren Waller as receiving options. Along with Jacobs, this should be one of the best skill groups in the NFL.
Despite his lack of accolades, Carr has been one of the most consistent Quarterbacks in the NFL, with a top 15 QBR finish each of the last three seasons. The only thing that's been missing is the touchdowns, as he's only averaged about 24 a season over that same span. I expect that is about to change though with these new additions.
In terms of dynasty value Carr is an absolute steal right now. If he had simply finished with 30 touchdowns each of the last three seasons, he would have been firmly a QB1 each year. In Superflex formats he's being drafted beside players like Elijah Moore, Rashod Bateman, and David Montgomery.
Although ADP and trade values aren't one in the same, these are all easy exchanges for me. Wide Receiver is the most easily replaced position in fantasy, and Montgomery is in a tough offensive situation this year.
Removing the names you can likely acquire Carr for a top 20 RB or WR, and get a top 15 dynasty QB in return for the foreseeable future. He won't be a game changer in 1QB formats. However similar to Cousins, Carr isn't going to get a lot of respect, but he will likely be a top 12 Quarterback this season.
1.
What is Derek Carr's fantasy szn ceiling for 2022? pic.twitter.com/vvzFDeXA3v

— Nick Skrip (@P2WFantasy) July 1, 2022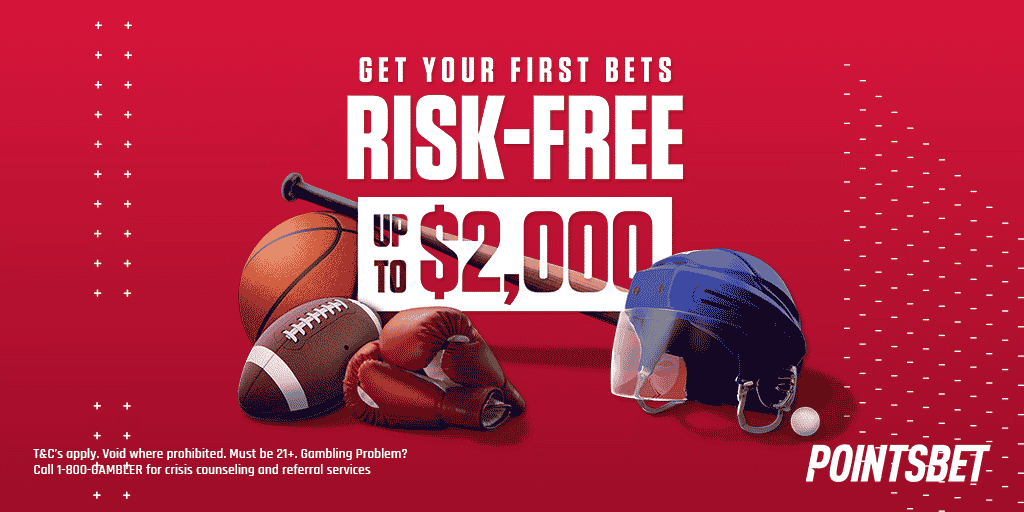 ---
Dynasty Sells
Justin Fields | QB | Chicago Bears
2021 Stats: 58 Cmp% | 1870 Pa Yds | 7 Pa Td | 10 Int
Fields is someone I'll be looking to move on from in my dynasty leagues. The Bears appear to be waiting for their projected $100 million in cap space in 2023, as they made little moves to help him this off-season. The Bears receiving room consists of Darnell Mooney, Byron Pringle, and Velus Jones with Cole Kmet at Tight End. This will be one of the least talented skill groups in the NFL, which doesn't bode well for Fields. He finished 31st in total QBR, and near the bottom in every other passing category.
It was a disaster rookie season, as there were little positives to draw on other than his running ability. This wasn't all his fault though, as head coach Matt Nagy notably didn't put him in positions to succeed. Nonetheless, Fields needed assistance this off-season to help him build confidence and he didn't receive any.
Moving forward to 2022, this puts him and fantasy managers in a tough position. The talent is undeniable, and he made plays with his legs last season only Lamar Jackson could make. However, given how bad the offensive situation is, I'll be selling in dynasty leagues. The Bears will likely be one of the worst offenses in the NFL. Because of this, they will run significantly fewer plays than a team like the Buffalo Bills. It will be a tall order for Fields to return on his ADP with fewer snaps and scoring opportunities.
Exploring trade targets, Matthew Stafford is someone I highlighted in the buy section. Trading Fields for Stafford now could likely get you another asset in the deal as well. You'd also be getting a locked in QB1 for the foreseeable future for a player who's likely to decline in value this season.
Before the riots start I have

11. Justin Fields
12. Trey Lance

Okay…now you can tell me why I'm dumb 😂😂 pic.twitter.com/TXvFJ7CEtV

— Marco Enriquez (@Marco_14P) June 29, 2022
---
Trey Lance | QB | San Francisco 49ners
2021 Stats: 57.7 Cmp% | 603 Pa Yds | 5 Pa Td | 2 Int 
I'm going to pick on another sophomore Quarterback in the sell section. Despite only starting two games in 2021, Lance finds himself firmly in the top 10 of most dynasty rankings. He played one full season of FCS football as well, and has a total of 279 passes between college and the NFL. We just haven't been able to see him perform as a passer given his limited playing time. After initially declaring for the draft, Lance was thought to be a fringe round one pick.
The NFL fell in love in the pre-draft process however, and San Francisco selected him with the third overall pick. He showed incredible dual threat ability last year with the 49ers, but wasn't asked to do too much with his arm. He averaged 26 pass attempts, and 220.5 passing yards over his two starts, both ranking in the bottom half of the league.
Although the upside is there, I haven't seen enough from Lance to warrant his current ADP. He's being drafted in the second round in Superflex leagues right after players like Lamar Jackson. He's being priced close to his ceiling, and that's far too risky given his lack of experience. Explore trades adding a piece to Lance to try and acquire an elite Quarterback with a safer floor. In one of my leagues I was able to send Trey Lance and the rookie 1.07 for Lamar Jackson. This is an easy decision, as he is safer and has more upside.
However, selling him for his market value to acquire any of the signal callers ahead of him would be a huge win in my eyes. I much prefer Lance in redraft leagues, where you can count on his safe rushing floor, as opposed to his long term upside as a passer.