One of my favorite terms in Fantasy Football is "Rip the Name off the back of the Jersey." Translation: draft and start fantasy players based on their statistical worth, not the hype or brand name that follows them from years prior. Fantasy Football is about buying the numbers, not the player. This article will review overvalued and overdrafted players based on their current ECRs and average draft positions. The players listed come off the boards sooner than they should, primarily based on their public familiarity and irrelevant prior production. Be sure to let us know what player you've seen most overdrafted in your leagues @GamblingPodcast on Twitter.
Top 9 Novice Fantasy Football IDP Draft Tips
Top 10 Fantasy Football QBs 2022 (Ep. 1308)
Fantasy Football ADP Battles: Wide Receivers
---
Trey Lance | QB | San Francisco 49ers
2019 Totals:
57.7 CMP% | 603 Pa Yds | 5 TD – 2 INT | 38 Ru Att | 168 Ru Yds | 1 Ru TD
Trey Lance's current draft stock has him off the board in the third round of a standard 18-player SF draft. Mock drafts have him going before players like Derek Carr, Aaron Rodgers, Russell Wilson, and Kirk Cousins; all options I favor over Lance for this upcoming season. If he's going in the third round in redraft formats, imagine his value in dynasty?! Selecting Lance this early in a draft is not a safe pick; it's a reach and a bet that Lance will succeed.
I prefer more trustworthy options valued beyond Lance's Fantasy Pros QB13 ranking; even with that rating, he was the 8th QB selected in my most recent mock draft. Many expect Lance to take off this season as the expected starter for the San Francisco 49ers. However, Lance started just two games last season. So, where he shines with potential raw talent, he lacks experience and in-game adaptability skills.
Most expect Lance to be used as a rushing weapon in the 49er's offense, which is, in fact, a good bet. However, I'm not betting it will be enough for him to maintain QB1-level production with consistency. The only two QB 1's with 500+ rushing yards last season was the QB1 in, Josh Allen (763), and the QB11, Jalen Hurts (784). Both QBs are on rosters with dire needs at the RB position.
The 49ers, on the other hand, have depth at the RB position and utilize WR Deebo Samuel in the run game. This situation will limit Lance's rushing attempts and potential Red Zone usage. Additionally, the 49ers were 7th in overall rushing production last season; they know how to leverage their system and spread the touches. For these reasons, in addition to the lack of proven passing production, I can't recommend drafting Lance as a top 15 QB; there are better options available at his current ADP.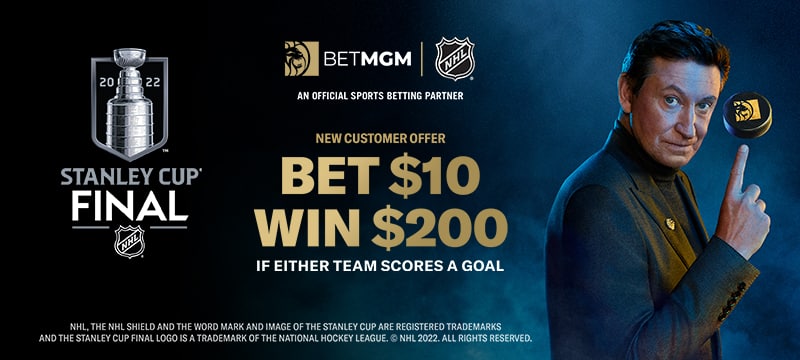 ---
Travis Etienne | RB | Jacksonville Jaguars
2020 College Stats:
168 Ru Att | 914 Ru Yd | 14 Ru TD | 48 Rec | 588 Rec Yd | 2 Rec TD
Travis Etienne is another young and raw talent in the NFL. He's currently coming off the board in round four in an 18-player PPR SF mock draft. This ranking is another costly evaluation backed by college production and hype from lack of position competition.
Etienne was a duel threat god in college; he totaled 6,107 all-purpose yards across four years at Clemson, so I understand the hype. Etienne, however, is currently ranked and drafted ahead of RBs with more experience, just as much upside, and aren't returning from a Lisfranc injury.
My argument against the Etienne movement is simple. I'd rather draft players like David Montgomery, Josh Jacobs, Antonio Gibson, or Breece Hall based on ADP. These are options I trust more than Etienne, who has yet to play a single snap in the NFL. I don't want to bet against Etienne to perform; I just don't want to pay such a high price. Selecting him at his current ADP feels like a less risk-averse approach.
While Etienne should start the season with the backfield to himself, we should expect James Robinson to return early in the season and disrupt the distribution of touches. Robinson is a powerful downhill runner when healthy; he plays a physical brand of football; so it's unlikely he stays on the shelf upon his return.
Agility is in the eye of the beholder

Does #Jaguars RB Travis Etienne look explosive enough to buy?

— Mojo (@mojo) June 29, 2022
---

Tyreek Hill | WR | Miami Dolphins
2021 Stats:
159 Targets | 111 Catches | 1239 Rec Yds | 9 Rec TD
While I still hope to see plenty of Dueces thrown in Miami, I'm very concerned about Tyreek Hill's value entering the 2022 season. He currently comes off the board in the third round of standard 18-player PPR SF mock drafts as the WR7, an evaluation I feel is too tall for Hill to live up to in 2022. Hill may have signed a huge deal to play in Miami, but that doesn't change the fact he now transitions to a less efficient offense with more competition for touches.
When Tyreek Hill was in Kansas City, he and Travis Kelce dominated the target share and led their offenses with ridiculous receiving totals. The duo accounted for 43% of the target share, 203 catches, 2364 receiving yards, and 19 touchdowns. The Chief's passing volume was friendly to the duo; the team ranked 2nd in the league for passes attempted and 4th in total passing yards.
I hate to pick on Tua Tagovailoa, but at the end of the day, he's not Patrick Mahomes. Expecting similar production from seasons past is nothing more than a prayer for Hill in the Dolphin's offense. Tua is a timid passer who is too dependent on check downs and the short passing game. Jaylen Waddle was the WR1 for the Dolphins last year; his ADOT was just 7.1 yards. Hill has yet to finish a season with less than a 10.0 ADOT.
Hill isn't a risk I'm comfortable taking this season. There are too many unknown factors for him in a new offense, a QB downgrade, and uncertainty of usage. Many expect Hill to be used in the run game because new HC Mike McDaniels was instrumental in the 49er's offense and their usage of WR Deebo Samuel in the running game. Even if this is true, I still expect massive regression for Hill across the board. Hill is a massive overdraft candidate based on his ADP, I don't recommend drafting him; you're paying for yesteryear's production with only a modest reduction in ADP from prior seasons.
W&M alum DeAndre Houston-Carson with the RED ZONE INTERCEPTION on Tua Tagovailoa! LET'S GO TRIBE 🔰 pic.twitter.com/idkOyvoxt3

— William and Mary Sports Blog (@wmsportsblog) August 14, 2021