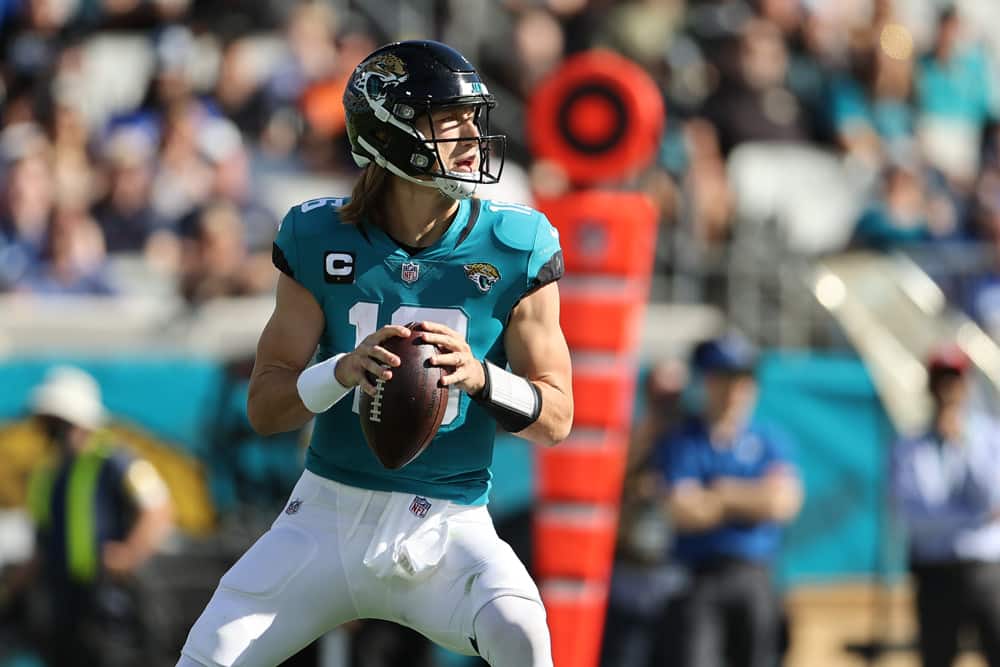 Dynasty fantasy football season is in full swing with September right around the corner. Many managers who haven't been active up to this point in the off-season will be returning to prepare for the 2022 season. With everyone back, now is a great time to explore some final trade opportunities. When looking for trade targets my favorite ones are players who are likely to increase in value in the near future. In this article, I will identify a favorite player of mine from each position that I think is being valued too low in dynasty leagues. These are buy-low targets you should pursue now, as they are likely to increase in value this season. Each of these players is also a great buy for rebuilding teams, as each one is young, and should hold their value for the foreseeable future.
Fantasy Football: ADP Overdraft Candidates
Top 9 Novice Fantasy Football IDP Draft Tips
---
QB Dynasty Trade Target:
Trevor Lawrence | Jacksonville Jaguars
After coming into the NFL as one of the greatest prospects in history, 2021 was a disaster for Lawrence. His total QBR was 33.5 (28th) and he completed only 59.6% of his passes (29th). There weren't many positives to draw on, and his value in the fantasy community has dropped dramatically. How does Lawrence find himself in the dynasty buy article? Due to the fact that the Jaguars were the most dysfunctional team in the NFL last season.
Urban Meyer will go down as one of the worst coaches in league history as well. Stories from kicking players in practice, to inappropriately dancing with co-eds plagued Meyer throughout the season. His coaching was a little better, but he was a constant distraction to his team. As a result, I am willing to completely toss Lawrence's rookie season out the window, and still consider him an elite prospect.
If we fast forward to 2022, the landscape has changed drastically for Lawrence. Urban Meyer is gone, and Jacksonville hired former Super Bowl-winning coach Doug Pederson. Although this might not be the most exciting hire, Lawrence will benefit from the structure he will provide. The Jaguars also notably overpaid free agents Christian Kirk, Zay Jones, and Evan Engram to pair with Travis Etienne.
This doesn't include any of the aspects that made Lawrence a generational talent either. He started right away as a freshman for Clemson, and was dominant in most statistical categories leading his team to a national championship. Furthermore, he is extremely athletic, and will provide plenty of fantasy points with his legs. Treat this as a second rookie season for Lawrence, and trade for him while he's likely at an all-time low in value.
Touchdown Trevor! Lawrence ➡️ Chark for 6️⃣!

Perfect throw from #16.
pic.twitter.com/3W0bp5Wlbs

— Austin Pendergist (@apthirteen) September 26, 2021
---
RB Dynasty Trade Target
Travis Etienne | Jacksonville Jaguars
For my favorite Running Back trade target, I'm highlighting another Jacksonville Jaguar Travis Etienne. After missing his rookie season due to a Linsfrac injury, people have forgotten just how talented of a player he is. At Clemson, he led the team in rushing all four years of his career, and was one of the most dynamic players in college football. His outstanding profile as a receiver made him all the more attractive in fantasy circles as well. Etienne boasted a 12.2% target share his senior year, coming in third on a very talented Clemson team.
This led to him being a first-round NFL draft pick in 2021, a feat few Running Backs achieve. Concerns immediately arose though about his landing spot with James Robinson , and Jacksonville's poor offensive situation. Ultimately, he suffered a season-ending foot injury in the preseason, and fell out of favor in the dynasty community.
However, similar to Lawrence everything has changed for Etienne going into this season. James Robinson suffered an Achilles tear in December, and his availability in 2022 is in question. Even if he returns, it will likely take him time to fully recover. Etienne should be in line for the bulk of the workload this season, and camp reports suggest he is going to be a big part of the passing offense.
Furthermore, it cannot be stated enough how bad of a coach Urban Meyer was in the NFL. It's a mystery as to why he even selected Etienne with James Robinson in the fold. Nonetheless, he will also benefit tremendously from the departure of Meyer. As part of that Andy Reid coaching tree, Pederson should be able to create some exciting opportunities for Etienne in this offense too. His value will likely steadily increase from now till the season.
Travis Etienne is back in action 😁

(🎥 @Jaguars)
pic.twitter.com/0ves5p78yT

— PFF Fantasy Football (@PFF_Fantasy) June 7, 2022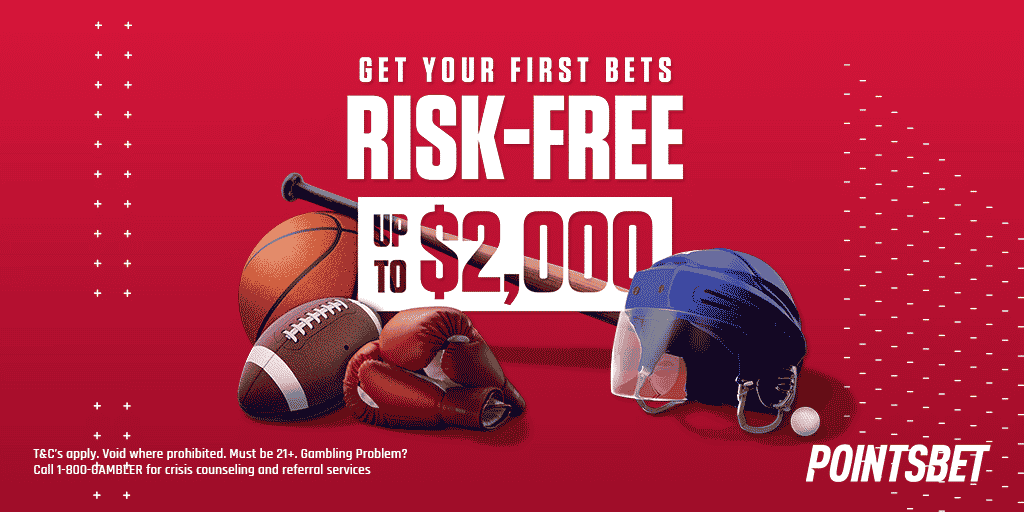 ---
WR Dynasty Trade Target:
DeVonta Smith | Philadelphia Eagles
Unlike the previous two players in this article, Smith had an outstanding rookie season. He led the Eagles in nearly every receiving category, including 916 yards and a 22.1% target share. These marks put him in an elite company of receivers, and he met every expectation that came with being a top 10 draft pick. Smith was by all accounts ready to take the next step forward in his development.
However, the Eagles acquired Pro Bowl receiver AJ Brown during the off-season, who will likely be the top target for Philadelphia. It was a tough break for Smith, as I had him approaching top 15 Wide Receiver status before the trade. His projection in 2022 will be significantly lower than if he and Goedert were the lead targets. Hurts is a great fantasy Quarterback, but his skills as a passer remain a question.
This has him being ranked as merely a high-end WR3 according to many outlets. This is far too low for a player of his talents, and now is an excellent buy opportunity. Since 2005, Smith ranks 23rd in receiving yards for a rookie. Of the 22 players ahead of him, 16 have made a Pro Bowl, and only two never recorded a 1000-yard season. Although the addition of Brown will hurt him in the short term, talent generally wins over time.
Hurts will also have to prove himself this season as a passer if he wants to remain the starting Quarterback in Philadelphia. If he doesn't the Eagles will likely push hard for a high-level signal caller to take advantage of their talented receiving room. Either way, Smith will likely have improved Quarterback play in the near future, and at that point the sky is the limit.
Travis Etienne is back in action 😁

(🎥 @Jaguars)
pic.twitter.com/0ves5p78yT

— PFF Fantasy Football (@PFF_Fantasy) June 7, 2022
---
TE Dynasty Trade Target:
Irv Smith Jr | Minnesota Vikings
If I don't have one of the elite Tight Ends, I'm not looking to spend significant capital on one. Smith is one of my favorite targets for this reason at a position without many consistent producers. When looking for Tight End sleepers I want one in a great offense. The Vikings should be one of the better offenses in the NFL this season, as they boast one of the most talented skill groups in the league.
Camp Reports suggest that they will also be looking to pass the ball more with new coach Kevin O'Connell. This bodes well for Smith as there should be an open opportunity for targets after Justin Jefferson. Furthermore, there should be plenty of opportunities for touchdowns, which is all you can ask for in a TE2. Smith's 25.5% red zone target share in 2020 was second on the team only to Adam Thielen as well.
One of the other things I'm looking for in a dynasty trade target is opportunity. After Justin Jefferson, there isn't a set number two option in the passing game. Adam Thielen is 31, and has shown signs of decline, while KJ Osborn is a talented, but unproven commodity. This is a ripe situation for someone who was an extremely talented draft prospect just a short time ago.
He was a second-round pick in the 2019 draft, and was coming off of a dominant junior season at Alabama. He had 710 receiving yards in 2018, which ranked 5th in the nation among Tight Ends. Smith should be cheap to acquire in dynasty too, and could likely be a throw in part of a larger trade. Smith is basically free right now, and has as much upside as players going ranked of him like Cole Kmet or Albert Okwuegbunam.
Irv Smith Jr. using all of his tools to create separation.

*Hesitation & eyes freeze DB
*It puts DB in trail tech (Smith by DB)
*Uses eyes and body language to sell corner route
*Drag & plant to make an immediate & sudden break#Vikings pic.twitter.com/mddkMSQ7Ow

— Cover 1 (@Cover1) July 18, 2020