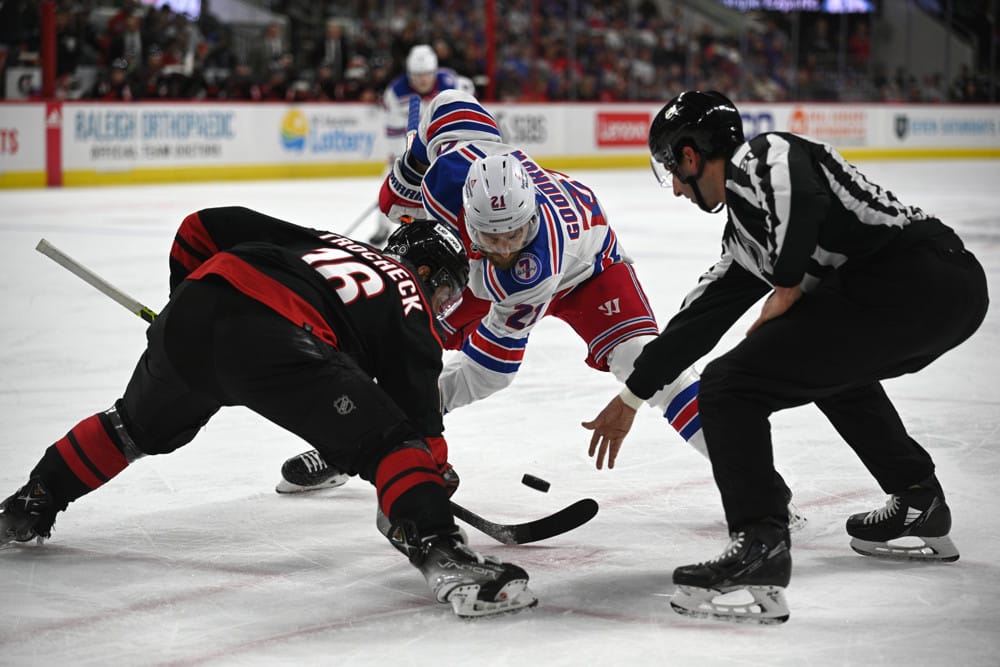 Hoo boy, what a first round of the Stanley Cup Playoffs! Five different series went the distance, including two Game 7s going to overtime on Sunday night! Both the New York Rangers and Carolina Hurricanes went to a Game 7. The Hurricanes took care of business at home against the Boston Bruins in Game 7 on Sunday. The Rangers battled back from a 3-1 series deficit to win Game 7 in overtime on Sunday. Now, we move on to the second round of the NHL Stanley Cup Playoffs, and we're kicking things off with the Rangers vs. Hurricanes series schedule, odds, best bets, and more!
EXCLUSIVE SGPN NHL PLAYOFFS CONTENT
Panthers vs. Lightning Schedule, Odds, Picks, & Best Bets
Avalanche vs. Blues Schedule, Odds, Picks, & Best Bets
Hurricanes vs. Rangers: Schedule, Odds, Picks, & Best Bets
Flames vs. Oilers Schedule, Odds, Picks, & Best Bets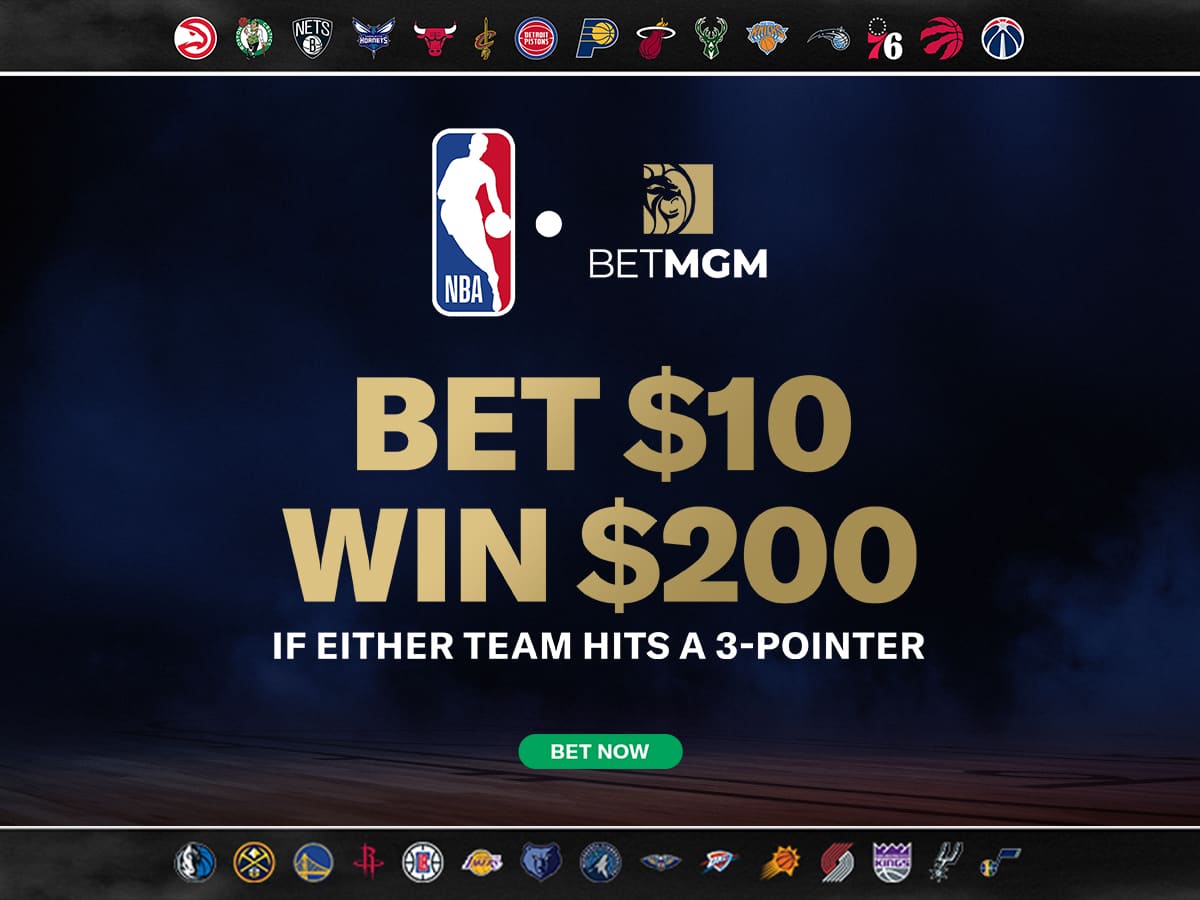 ---
NHL Stanley Cup Playoffs Second Round: Hurricanes vs. Rangers
NHL Playoffs: Rangers vs. Hurricanes series schedule
Carolina Hurricanes (M1) vs. New York Rangers (M2)
Wednesday, May 18: Rangers at Hurricanes, 7 p.m. ET (ESPN, SNE, SNO, SNP, TVAS)
Friday, May 20: Rangers at Hurricanes, 8 p.m. ET (ESPN, SNE, SNO, SNP, TVAS)
Sunday, May 22: Hurricanes at Rangers, 3:30 p.m. ET (ESPN, SN, SN360, TVAS)
Tuesday, May 24: Hurricanes at Rangers, 7 p.m. ET (ESPN, SNE, SNO, SNP, TVAS)
*Thursday, May 26: Rangers at Hurricanes, TBD
*Saturday, May 28: Hurricanes at Rangers, TBD
*Monday, May 30: Rangers at Hurricanes, TBD
---
NHL Playoffs: Hurricanes vs. Rangers series odds
To Advance
Hurricanes -190
Rangers +160
Series Spread
Hurricanes -1.5 (+110)
Rangers +1.5 (-130)
Total Games
Over 5.5 (-175)
Under 5.5 (+135)
---
NHL Playoffs: Hurricanes vs. Rangers regular-season series
January 21st: Hurricanes 6-3 in Carolina

March 20th: Rangers 2-0 in Carolina
April 12th: Hurricanes 4-2 in New York
April 26th: Hurricanes 4-3 in New York
Total Goals: Hurricanes 14-10

---
NHL Playoffs Predictions – Hurricanes vs. Rangers: How they got here
Hurricanes' playoff path
The Hurricanes went 4-0 at home and 0-3 on the road in their opening series against the Bruins. It looked like they might cruise after taking a 2-0 series lead, but Boston got back into the series at home. Carolina still got the last laugh with the series win.
Carolina dealt with adversity in the first round. The Canes are still without starting goalie Frederik Andersen, but Antti Raanta has been holding it down in net. Raanta is 3-2-0 with a .927 SV% and 2.37 GAA in the playoffs. Pyotr Kochetkov, a 22-year-old netminder, also started one game and played the bulk of another after Raanta left early. He went 1-1 with a .900 SV% (six goals on 60 shots) and 3.31 GAA.
It was the depth players and defensemen that stepped up for the Hurricanes in the first round. Jaccob Slavin and Anthony DeAngelo lead the team with eight points, with Vincent Trocheck and Teuvo Teravainen at seven points each. Sebastian Aho (2 G, 3 A) and Andrei Svechnikov (3 G, 1 A) were held in check.
Carolina beat a Boston team that was the best in the league this season at 5-on-5 play. The Canes now face a New York team that was towards the bottom in that category but has been saved by goaltending and special teams.
Rangers' playoff path
It looked like the Rangers were dead in the water after Game 4 of the first round. After a triple-overtime loss in Game 1, they bounced back with a 5-2 win in Game 2 at home. However, Pittsburgh dominated at home in Games 3 and 4. The Pens outscored the Rangers 14-6, scoring seven goals and chasing Vezina Trophy favorite Igor Shesterkin in both games.
New York overcame a 2-0 deficit in Game 5 at home and Game 6 in Pittsburgh en route to 5-3 victories in each game. The Rangers once again found themselves behind in Game 7, first 2-1 and then again 3-2 late in the second period, Mika Zibanejad tied it late in the third and Artemi Panarin won it in overtime.
It was not a pretty series win by any means, but a win is a win. The Rangers had a 37.69% xGF at 5-on-5 in the series, the worst in the league.
The big guns stepped up for the Rangers when they needed it. Mika Zibanejad led the way with 11 points (3 G, 8 A) and defenseman Adam Fox was right there with 10 points. Chris Kreider, Andrew Copp, and Artemi Panarin all had six points.
Shesterkin was shaky in a few of the games but finished the series strong in Game 7 for a 4-2, .911 SV%, 3.67 GAA in the first round.
---
NHL Playoffs Predictions: Hurricanes vs. Rangers picks & best bets
The Hurricanes are the higher-seeded team, won the majority of the meetings in the regular season, and overall looked more impressive in the first round. They're -190 for a reason. The question is if it's worth laying the juice on that.
I'd say yes. Carolina was the much better team in all four meetings this season, despite the one 2-0 loss. In fact, that loss was the Canes' best showing against the Rangers: they out-attempted them 73-28 at 5-on-5, with triple the scoring chances as the Rangers (46-15) and nearly there for high-danger chances (17-6).
Overall this season, the Hurricanes out-chanced the Rangers 136-63 (68.34%). Carolina actually had more high-danger chances (64) than the Rangers' scoring chances while limiting New York to just 29 high-danger chances in four games.
Shesterkin could return to form, but even then I like the Hurricanes in this series. They battled it out with a gritty Bruins team in Round 1 and have the makings of a team ready to make a deep playoff run.
I'm taking Hurricanes (-190) and Hurricanes -1.5 (+110) is tempting as well. I do see the Rangers winning at least a game in this series and quite possibly two. Over 5.5 Games (-175) isn't a bad look at all. Hurricanes to win in 6 games (+425) could be worth a small play, too.
---
RELATED CONTENT