NHL Playoffs Predictions: Flames vs. Oilers Schedule, Odds, Picks, & Best Bets
The Calgary Flames and the Edmonton Oilers start their second-round matchup this evening. Both teams showed their fair share of struggles in round one, but the slate is clean, and we're back to another 0-0 series. The Flames and Oilers were both pushed to seven games in round one, and I expect another long back-and-forth series in round two.
The season-long matchup between these two teams ended with a 2-2 tie. However, the Oilers haven't beaten the Flames since 1/22/22; the Flames have won the last two games and in considerable fashion. Before diving into the Series breakdown, let's review the series long odds and each team's round one performance. 
EXCLUSIVE SGPN NHL PLAYOFFS CONTENT
Panthers vs. Lightning Schedule, Odds, Picks, & Best Bets
Avalanche vs. Blues Schedule, Odds, Picks, & Best Bets
Hurricanes vs. Rangers: Schedule, Odds, Picks, & Best Bets
Flames vs. Oilers Schedule, Odds, Picks, & Best Bets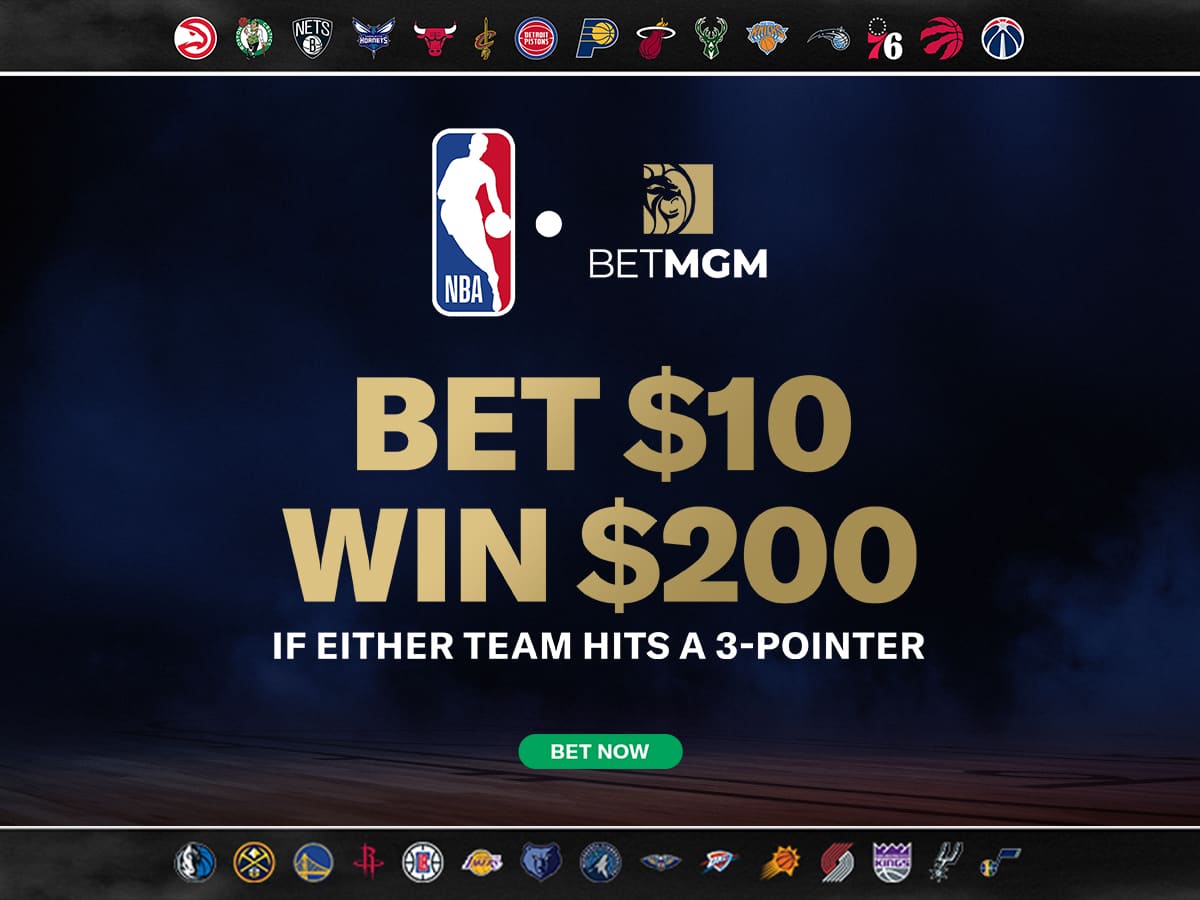 ---
NHL Stanley Cup Playoffs Second Round: Flames vs. Oilers
NHL Playoffs: Flames vs. Oilers series schedule
Wednesday, May 18th: Oilers at Flames, 9:30 pm ET (ESPN, CBC, SN, TVAS)
Friday, May 20th: Oilers at Flames, 10:30 pm ET (ESPN, CBC, SN, TVAS)
Sunday, May 22nd: Flames at Oilers, 8:00 pm ET (ESPN2, CBC, SN, TVAS)
Tuesday, May 24th: Flames at Oilers, 9:30 pm ET (ESPN, CBC, SN, TVAS)
Thursday, May 26th: Oilers at Flames, TBD 
Saturday, May 28th: Flames at Oilers, TBD
Monday, May 30th: Oilers at Flames, TBD
---
NHL Playoffs: Flames vs. Oilers series odds
To Advance
Oilers (+160)
Flames (-195)
Series Spread
Oilers +1.5 Games (-130)
Flames -1.5 Games (+100)
Series Total Games
6 Games (+200)
7 Games (+205)
5 Games (+245)
4 Games (+550)
---
NHL Playoffs: Flames vs. Oilers regular-season series
October 16th: Oilers 5-2 in Edmonton 
January 22nd: Oilers 5-3 in Edmonton 
March 7th: Flames 3-1 in Calgary 
March 26th: Flames 9-5 in Calgary
Total Goals: Flames 17-16

---
NHL Playoffs Predictions – Oilers vs. Flames: How they got here
Oilers' Playoff Path
The Oilers found a healthy scoring tempo in round one vs. the Los Angeles Kings, including two games with 6+ goals. While scoring wasn't an issue for the Oilers, they did fail to play consistently. The Oilers traded games with the Kings and didn't play well at home. While they did take home a 2-0 victory in game 7 in Edmonton, they dropped game one and game five at home; both were big momentum swings for the Kings. The Oilers can't fly that close to the Sun again in round two. 
The Oilers tallied 27 goals for and 17 goals against in round one. They highlighted a heavy dose of offense led by Connor McDavid (4G / 10A). Connor tallied just 24 points through his 21 previous playoff games. However, he leads the league in assists and total points in this playoff run. McDavid will be an X-Factor again in round two; the Oilers will move on if McDavid repeats his first-round success. 
Connor McDavid playing point guard on the ice 🥶 pic.twitter.com/tugDklYrRs

— SportsCenter (@SportsCenter) May 11, 2022
While fans expected the Oilers to falter in round one, they won tough games after losses and always rebounded when necessary. The moment never seemed too big for them, and their tempo of play suggested that they never saw themselves out of any game, let alone the series. There weren't many impressions made outside of the top scorers for Edmonton. Their depth group has much more to show us in round two; I'd like to see more from players like Darnell Nurse, Kailer Yamamoto, and Jesse Puljujarvi. The Flames have a defense than can slow McDavid; if they plan to move on, the back of the boat will need to start rowing!
Flames' Playoff Path 
The Calgary Flames had a wild seven games series in round one vs. the Dallas Stars. I never expected Dallas to win more than one game in that series. I thought the Flames would bring far more offense to the table. Instead, the Flames struggled mightily and only outscored Dallas 15-14. They will need to find their regular-season scoring tempo if they plan to hold up against the Oilers; the Flames finished 6th in the league in total scoring this season…just one spot ahead of Edmonton. 
If there was a positive takeaway from round one, it has to be the team defense and play in net from Jacob Markstrom. Markstrom leads the playoffs with a .943 SV% and 1.53 GAA; he's stopped 181 of 192 shots. The Flames also received strong physical performances from Noah Hanifin, Christopher Tanev, Dillon Dube, Blake Coleman, and Nikita Zadorav. Hanifin and Tanev have been great shot blockers, while Dube, Coleman, and Zadorav lead the team in total hits. The Flames will need these players to keep scrapping and taking out the trash while the team struggles to find its offense again. 
NO WORDS MARKY! OMG! pic.twitter.com/sWHhp9sIDZ

— y – Calgary Flames (@NHLFlames) May 14, 2022
The Flames' first line of Elias Lindholm, Matthew Tkachuk, and Johnny Gaudreau had a so-so series in round one. While they accounted for 6 of the team's 15 goals, the threesome we're also a combined -5. This group will need to play much better defense in round two, especially against a red-hot Connor McDavid. They will also be responsible for turning up the offensive volume; the group combined for 301 points this season; I believe they're up to the task. 
---
NHL Playoffs Predictions: Flames vs. Oilers picks & best bets
The Calgary Flames are favorites to take this series with odds of -195. The Oilers and Flames tied their season-long meetings 2-2. However, Calgary was a far more reliable team this season. They are 47-41 against the spread, while the Oilers are just 39-43. The spread is very indicative of a team's overall success: "Good teams win, but great teams cover!" While the Flames are a great team, they have a great challenge ahead. 
This series will come down to Darryl Sutter vs. Connor McDavid; what game plan will Sutter bring to slow him, and will it be enough to stop McDavid? We've seen teams successfully attack McDavid and stifle the Oiler's offense, but can it be done across seven games? I'm betting yes in this series; I believe the Calgary Flames have what it takes to win this series. During round one, the Flames were a far more reliable team at home; I think it will take each game again in this series, including a finale in game seven in Calgary. The Flame's defense showed it could play big when it counts, and I'm betting the Calgary offense shows up early in the series. 
I love taking the Flames at -195 for this series, and I also like taking any series props for over 5.5 games. I recommend hedging your bets with game 6 (+200) and 7 (+205) series totals. While the Oilers' offense was prolific in round one, the Calgary Flames are the more reliable team season long, and ultimately that's what it comes down to for me. The Oilers have a great offense but lack consistency on defense, while the Flames have the same levels of offense and offer a top-five defense in terms of total goals against this season.