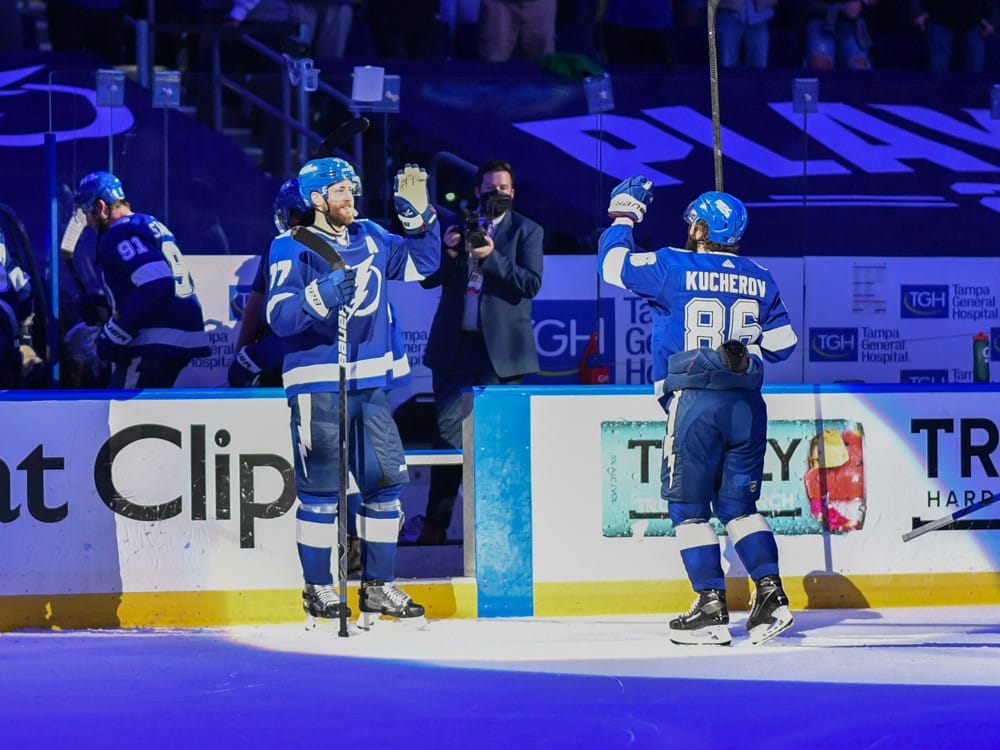 The NHL Playoffs are here! The chase for the Stanley Cup begins tonight with four games and will conclude in less than two months with one of the 16 teams winning it all. Throughout the playoffs, we'll be providing you with the best bets for every night, as well as some NHL DraftKings DFS Stacks for each slate! The NHL Stanley Cup Playoffs are the best time of year, so get in on the action with our picks, best bets, and DraftKings DFS stacks!
EXCLUSIVE SGPN NHL PLAYOFFS CONTENT
Atlantic Division: Odds, Schedule, & Picks
Metropolitan Division: Odds, Schedule, & Picks
Central Division: Odds, Schedule, & Picks
Pacific Division: Odds, Schedule, & Picks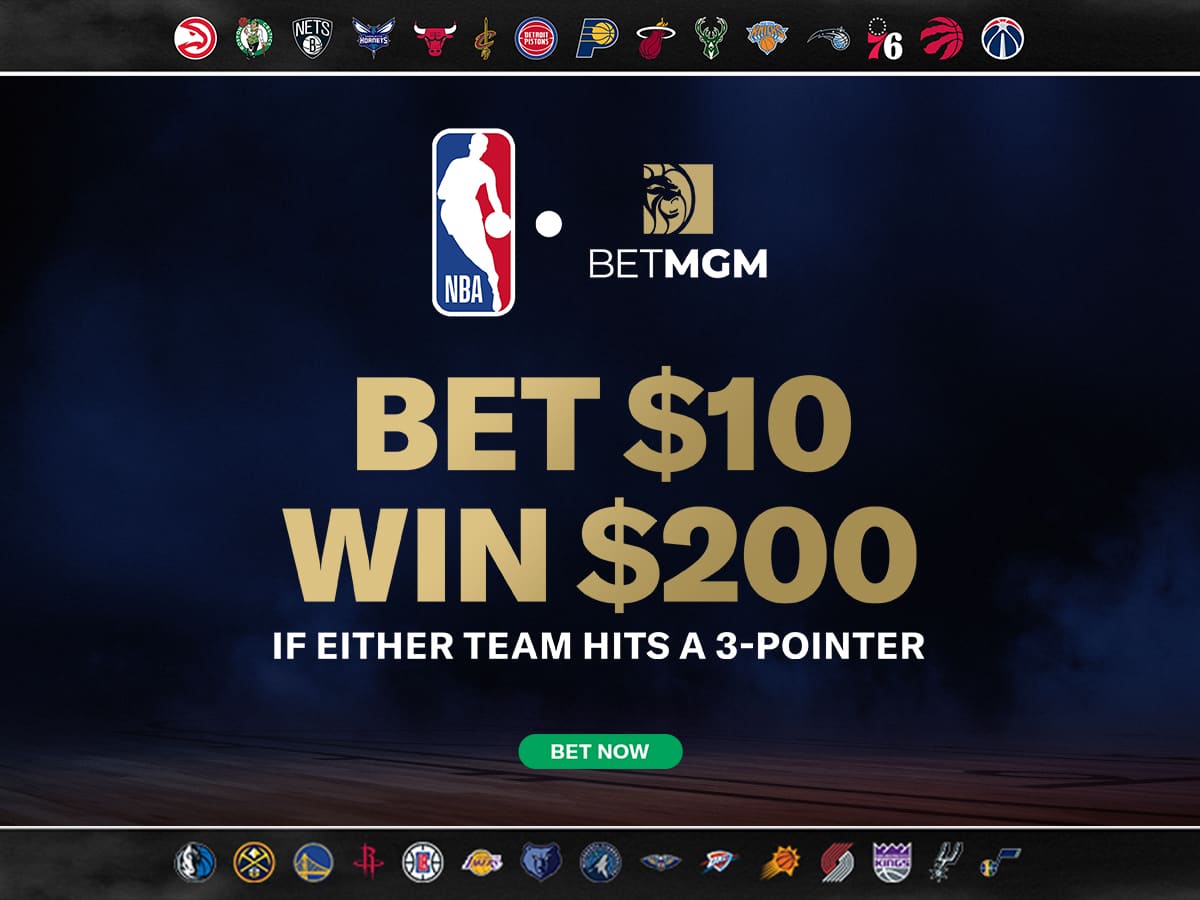 NHL Playoffs Picks for Monday, May 2nd
Bruins vs. Hurricanes – Game 1 (7 p.m. ET)
Moneyline: Bruins +100 | Hurricanes -120
Total: Over 5.5 (-110) | Under 5.5 (-110)
The Hurricanes and Bruins do battle in Carolina to kick off their series. The Canes are slight favorites over the Bruins, but Carolina is without starting goalie Frederik Andersen. On top of that, backup goalie Antti Raanta was also dealing with an injury recently, but he should start Game 1 on Monday night.
Carolina swept the three-game season series against Boston, and it wasn't particularly close. They won 3-0 back in October before the teams faced off twice in a few-week span from January 18th to February 10th. Both games were in Boston, but you couldn't tell that by the final score. The Hurricanes won 7-1 and then 6-0.
I'm backing the Hurricanes in this series and in Game 1, especially at home.
NHL Playoffs Picks: Hurricanes (-120)
---
Lightning vs. Maple Leafs – Game 1 (7:30 p.m. ET)
Moneyline: Lightning (+110) | Maple Leafs (-130)
Total: Over 6.5 (-105) | Under 6.5 (-115)
The Lightning have won back-to-back Stanley Cups, but they're underdogs against the Maple Leafs –– both in Game 1 and in the series. Toronto's home-ice advantage does have some sway as the Leafs were 31-8-2 at home while the Lightning went 24-15-2 on the road.
This four-game season series went back and forth with each team winning two games. The first two meetings were in 2021, but Toronto appeared to take the reigns with a 6-2 win in Tampa Bay on April 4th. However, just as the Lightning were looking a bit down before the playoffs, Tampa Bay trounced the Leafs with an 8-1 win on April 21st.
Tampa Bay has lost just 13 games in its last eight playoff series. Meanwhile, Toronto hasn't won a series in the salary cap era.
I like the underdog Lightning in this game and think it will stay under the total. The first meeting this season was 2-1 in overtime and playoff hockey is defense-first.
NHL Playoffs Picks: Lightning (+110) | Under 6.5 (-115)
---
Blues vs. Wild – Game 1 (9:30 p.m. ET)
Moneyline: Blues (+125) | Wild (-145)
Total: Over 6 (-125) | Under 6 (+105)
This should be a great series in the Central Division. These two rivals have done battle time and time again and this is going to be an intense set of games.
The Blues had the Wild's number this season, and have had it for a few years. They won all three meetings this season, but the last two went to overtime. The first one was the Winter Classic with several injuries on Minnesota's side. Still, the Blues have won 13 of the last 16 meetings against Minnesota, including five of the last seven in Minnesota.
This game should be closer to a pick'em, so I lean to the underdog. I also like the over given the 6-4, 4-3 (OT), and 6-5 (OT) final scores this season.
NHL Playoffs Picks: Blues (+125) | Over 6 (-125)
---
Kings vs. Oilers – Game 1 (10 p.m. ET)
Moneyline: Kings +165 | Oilers -185
Total: Over 6 (-125) | Under 6 (+105)
The Oilers are huge favorites in this series and slightly less so in Game 1.
Edmonton won its final three games of the season and seven of its last eight, so the Oilers are entering the playoffs hot. The Kings had a four-game win streak snapped in their final game with an overtime loss in a meaningless contest in Vancouver.
The Oilers won three of the four meetings this season, with all three victories coming since February. Los Angeles won 5-1 in Edmonton on December 5th, but the Oilers won 5-2 in LA on February 15th, 4-3 (SO) at home on March 30th, and 3-2 in LA on April 7th.
The Kings have lost five of the six meetings and six of the last seven meetings in Edmonton. The Oilers should win this game, but we all saw them choke last year and get swept by the Jets.
I'm not willing to lay the juice on the Oilers just yet. Instead, I'm going to look at the Kings puck line and the under, as Los Angeles had five straight games with six goals or less to close out the season. I could see LA forcing overtime in a 3-2 type of game.
NHL Playoffs Picks: Kings +1.5 (-145) | Under 6 (+105)

---
---
NHL Playoffs DraftKings DFS Stacks & Goalie for Monday, May 2nd
Stamkos (42 G, 106 PTS) and Kucherov (25 G, 69 PTS) are on the top line with Hedman (85 PTS) on the top pair. The trio plays together on the top power-play unit.
This is the one of the obvious stacks for Monday's four-game slate. Kucherov and Hedman are the top-priced winger and defenseman respectively, and Stamkos is the fourth-highest-priced center. I'm not going out on a limb here, but it's worth paying up for these guys.
Stamkos put up his first 100-point season with 106 total (42 goals) and had 241 shots on 81 games, just about three per. He ended the regular season on an absolute tear, putting up 26 points (10 goals, 16 assists) during a nine-game multi-point streak. That included one goal and two assists against the Maple Leafs. In fact, he had nine points (two goals, seven assists) in the four games against Toronto this season.
Kucherov is right there with him. He returned from injury with a bang, putting up 52 points (20 goals, 32 assists) in 36 games after the All-Star break. He also ended the season on a point streak with 23 points (10 goals, 13 assists) in his last nine games.
Hedman is the top-priced defenseman for a reason. He had 85 points, 219 shots, and 129 blocked shots this season. Hedman also ended the season on a point streak, putting up 17 points (1 goal, 16 assists) in his final eight games.
With a top-priced stack like this, you're going to need to find some budget options to fill out the lineup…
O'Reilly (58 PTS), Perron (57 PTS), and Saad (49 PTS) play together as the Blues' second line and on the second power-play unit as well.
These are the second-tier guys for the Blues, but they can still put up points. O'Reilly had 58 points, Perron had 57 (in 67 games), and Saad put up 49 points. They all scored at least 20 goals as well.
It's not flashy, but these guys have playoff experience and score some gritty goals. They'll also have a chance to put up points on the power play in what should be an extremely intense series against the Wild.
Top DFS Goalie: Antti Raanta (CAR – 15-5-4, 2.45 GAA, .912 SV%)
Assuming the Carolina Hurricanes go with the veteran Raanta over the rookie Pyotr Kochetkov in Frederik Andersen's absence, I'm going with him as my goalie. The Bruins scored just one goal in three games against the Hurricanes this season. Raanta should give you a good chance to win any contest you enter.
---
RELATED CONTENT