The NFL has become a year-round sport. Though we only see on-the-field NFL action in the Fall, the NFL offseason never seems to disappoint. We have already seen huge names demanding trades and moving to new teams via blockbuster trades this offseason (Tyreek Hill, anyone?) and I think there is likely another domino or two to fall before or during the draft next week. I think it is more likely than not that a guy like Deebo Samuel is playing for a new franchise come Week 1 next year. If I were a betting man (and I am) I like the odds that Samuel ends up on the Jets. The Jets have the most draft pick ammunition to make a trade like that happen and there are too many 49ers connections on the Jets.
MORE SGPN NFL DRAFT CONTENT
2022 NFL Two-Round Mock Draft – Jeremy Popielarz 1.0
2022 NFL Mock Draft – Sean Green 1.0
Top 2022 NFL Draft Prospects: Rookie Quarterbacks
2022 NFL Draft: Best Prop Bets
Dynasty Fantasy Football: Rookie Rankings Pre-NFL Draft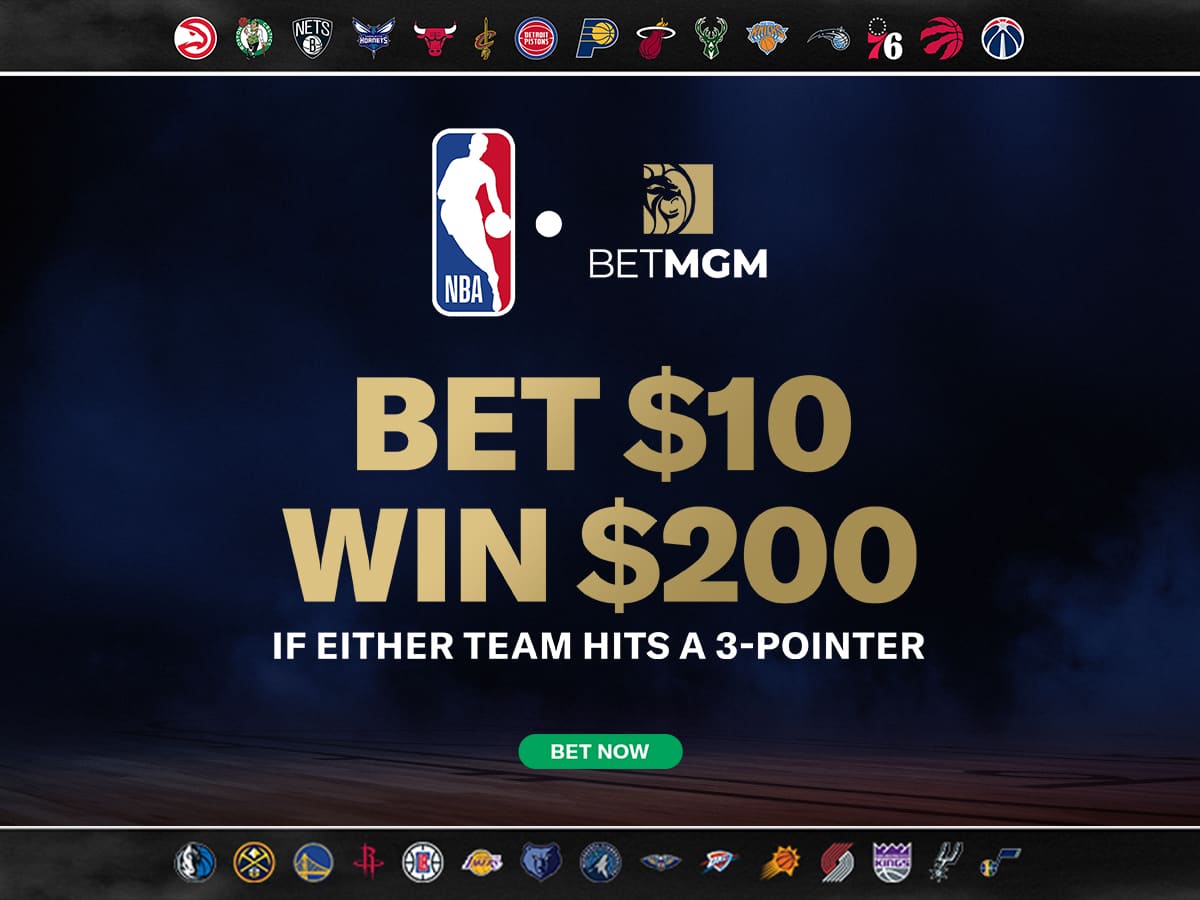 2022 NFL Three Round Mock Draft – Matthew Morse 1.0
Speaking of trades, I am not making any here in this mock draft. I am going to make the selections I think each team will make in the first three rounds without trading out of their current draft pick position. Obviously, a lot can change. There is a good chance the Jets move one or both of their second-round picks in the draft before or on draft night and that would obviously change things. But for now, let's see what I think each team is going to do with their picks in the first three rounds. I may not agree with the choices, but I am doing my best to predict what each franchise thinks is best for their team's future. Enjoy my first NFL mock draft of the 2022 offseason!
NFL Draft Round 1
See who your team gets in Round 1 of this NFL Mock.
#
Team
Pick
Pos
College
1


Jaguars

Aidan Hutchinson
DE
Michigan
The Jaguars are familiar with the top half of the draft. That is what happens when you are perpetually at the bottom half of the league, record-wise. I am going chalk here and think the Jaguars are too. The Jaguars, like the rest of the NFL, know it is all about the QB. You need to have an elite QB with weapons to throw to, on the offensive side of the ball and you need to invest in players that disrupt the opponent's QB, on the defensive side of the ball. While I think you could make an argument for an offensive lineman here, the Jaguars already
2


Lions

Malik Willis
QB
Liberty
This was a tough call. I am not sure I even 100% convinced myself this is the answer. We know that coach Dan Campbell loves players that bite kneecaps to the likelihood they go offensive and defensive lineman here is also very high. Campbell knows football is a game won in the trenches. I could see a scenario where they go Ikem Ekwonu out of Nebraska, Evan Neal from Alabama or even Kavyon Thibodeaux out of Oregon. Ultimately, regardless of what the Lions says about winning with an average QB, I think they know Goff is not the answer. His price tag is too high for his lack of production. Willis seems like an ultra-athletic QB with the most upside in this class and I think the Lions reach a little here to lock down their QB of the future and give him a year to "learn" behind Goff.
3


Texans

Kyle Hamilton
S
Notre Dame
The Texans have a lot of needs. There are still quality offensive linemen on the board here and the Texans want to protect Davis Mills at all costs and get a good read on his abilities. That being said the Texans defense was bad in 2021 and their secondary was horrendous. They gave up the 10th most yards in the league and tied for the worst passing yards per play allowed in 2021. They lost S Justin Reid in the offseason and Hamilton both fills that hole and give them an ultra-athletic young defender in the secondary.
4


Jets

Kavyon Thibodeaux
DE
Oregon
The Jets still have so many needs but they also have the most draft capital in the 2022 NFL draft. They really need to leave the draft with an edge rusher, a wide receiver and a corner. An argument could be made for any of those positions here. I think a blue chip receiver can and will be available at pick 10 and Saleh's defensive philosophy does not lend itself to spending such a high pick on a corner. Saleh wants to have an aggressive defensive line with as many talented bodies to rotate in and out as possible. Even with Carl Lawson on the mend, the Jets need to make some additions to the line after only having 33 sacks last year. KT makes too much sense here and gives the Jets their best young pass rusher since John Abraham.
5


Giants

Evan Neal
OT
Alabama
The giants had the least passing yards in the league last year. They already invested the most money in the league in their WR room and likely would not justify drafting another after taking Toney last year. If Toney gets traded, things could change. For now Neal feels like the most logical pick here and gives them a big body to protect Daniel Jones as he gets one last chance to prove he is "the guy."
6


Panthers

Ikem Ekwonu
OT/OG
Nebraska
I wanted to go quarterback so bad here. While I think Kenny Pickett could still go here, I am going with versatile linemen from NC State. Ben McAdoo continues to be a clown impersonating an NFL coach and let it slip that they are planning on starting Sam Darnold this year. While I do not agree with the decision, getting him more protection and one of the best players in the draft here just makes too much sense.
7


Giants

Travon Walker
DE
Georgia
This is likely a desirable scenario for the Giants. They get to address two major needs on both sides of the ball, beef up their manpower in the trenches, and get a player that has been talked about as a potential number one overall pick. The Giants have a lot of needs but only managing 34 sacks last year is unacceptable and needs to be addressed.
8


Falcons

Kenny Pickett
QB
Pittsburgh
The Falcons have so many needs. Their roster is terrible and they just lost franchise cornerstone Matt Ryan. They had the least sacks in the NFL last year with 18. The top 3 pass rushers are off the board already and let's face it, if you do not have a QB you have no chance in today's NFL. I highly doubt they think Marcus Mariota is the long-term answer. They take Pickett here even though he might not see much of the field in 2022.
9


Seahawks
via DEN

Ahmad "Sauce" Gardner
CB
Cincinnati
The Seahawks have a ton of needs but their defense was horrendous in 2021 and gave up the second-most passing yards in the league. A lockdown corner feels like a Pete Carrol pick here.
10


Jets
via SEA

Drake London
WR
USC
The Jets are dreaming of this scenario. Their choice of WR at pick 10 as none are off the board yet. Assuming they do not trade for a veteran (Deebo Samuel anyone?) with their second-round picks, I think a WR is a shoe-in at pick 10. It was tempting to go Garret Wilson here but the Jets lack a big-bodied 50-50 receiver and London is easily the best big receiver in this draft class and may be the best overall rookie WR this season.
11


Washington

Derek Stingley
CB
LSU
The Commanders' clear-cut biggest need is corner and they gave up the fourth-most passing yards in the NFL last season. Stingley could be the best corner in this draft. This was an easy one.
12


Vikings

Jermaine Johnson
DE
Florida State
Vikings might have bigger needs here as they were second in the league in sacks with 51. They somehow still managed to give up the fifth-most passing yards in the league in 2021. With the top corners and Hamilton already off the board, Johnson is far too good of a value to pass up at 12.
13


Texans
via CLE

Charles Cross,
OT
Mississippi
The Texans already addressed the defensive side of the ball at pick 3 and will do everything they can to help their young QB. They could go a WR here but I see them locking down a potential cornerstone tackle to keep Mills upright for years to come.
14


Ravens

Trent McDuffie
CB
Washington
This might be a bit of a reach but in a scenario where Hamilton, Stingley, and Sauce Gardner are off the board McDuffie is the next best choice in the secondary. The Ravens gave up the most passing yards in the league last year. That needs to be addressed.
15


Eagles
via MIA/i>

George Karlaftis
DE
Purdue
The Eagles could use some youth infusion on the DL. They also had the second least sacks in the league last year. They take the best edge rusher left on the board.
16


Saints
via PHI/i>

Garrett Wilson
WR
Ohio State
The Saints are likely to work on rebuilding their offense this year. They had the least passing yards in the league last year. These are no longer your Sean-Drew Brees' Saints. Winston needs help. The Saints spring to the podium to select another stud Ohio State WR to pair with Michael Thomas.
17


Chargers


Trevor Penning/b>
OT
Iowa
Chargers spent big on defense already this offseason adding Mack and Jackson. The Chargers will likely invest heavily on offense in this year's draft to help Herbert continue to blossom. They gave Mike Williams a huge contract already and have Keenan Allen. I see them pairing a huge OT with Slater to lock down each side of the line and keeping Herbert upright for years to come.
18


Eagles
via NO/i>

Devin Lloyd
LB
Utah
Eagles have a clear need at linebacker and Lloyd is the best LB prospect in this draft. This is a clear case of need meeting best player available.
19


Saints
via PHI/i>

Matt Corral
QB
Ole Miss
The Saints did not trade back into the first round for a second selection to not take a QB. They clearly likely one or more QBs enough to take one and let them learn behind Winston for at least this year. The Saints are hoping to rebuild and retool and rumor has it they may like Corral.
20


Steelers

Zion Johnson
OG
Boston College
The Steelers will likely be disappointed in this board as the top three QBs are off the board. They think they can win with Trubisky and could use some help on the OL. Zion Johnson makes a ton of sense here as an athletic, versatile OL to give Trubisky the best chance to succeed.
21


Patriots

Jordan Davis
DT
Georgia
This just wreaks of a Patriots draft selection. The Patriots have a habit of drafting and developing high-quality defensive linemen.
22


Packers
via LV

Treylon Burks
WR
Arkansas
This feels like a popular choice for the Packers in mock draft but it just makes too much sense. The Packers currently have the worst WR room in the league and two first-round picks. You do the math.
23


Cardinals

Andrew Booth, Jr.
CB
Clemson
The Cardinals have nothing that scares you in their cornerback room. Booth is best CB available at this point and is a pretty good value at 23. This just makes too much sense for the Cardinals who are ready to win now and can't afford to have a bunch of nobodies covering the opponent's best receiver.
24


Cowboys

Tyler Linderbaum
OG/C
Iowa
The Cowboys have holes to fill and were at their best when they had a top 5 OL in the league. Linderbaum is a premier talent and a steal at this point in the draft.
25


Bills

Jameson Williams
WR
Alabama
Bills fans are going to love this. Williams is a top 10 talent and coming off injury falls all the way to the Bills at 25. The Bills already boast one of the best offenses in the league and with the emergence of Gabe Davis and the addition of Jamison Crowder, they can afford to wait for Williams to be healthy coming off an ACL injury. This team likely makes a stronger push for the Super Bowl if they can land a guy like Williams.
26


Titans

Nakobe Dean
LB
Georgia
Arguably the best traditional three-down linebacker with the most potential to become a league leader in tackles, I don't think Mike Vrabel will be able to pass on Dean. A defense-first guy is going to continue to work on his defense and address a big positional need.
27


Buccaneers

Devonte Wyatt
DT
Georgia
The Bucs might be the most complete roster in the league so everything they draft in 2022 is gravy. They could take a developmental QB here but they are also trying to win now. As of this moment, Ndamukong Suh is a free agent and Tampa Bay could use a young replacement who is ready to start now.
28


Packers

Chris Olave
WR
Ohio State
I am not kidding. The Packers should take wide receivers with both of their first-round picks. Their WR corps is currently led by the corpse of Sammy Watkins on a prove-it deal and they only have Aaron Rodgers for a few more years. If they are serious about winning a super bowl they load up on WR in a deep class.
29


Chiefs
via 49ers via MIA

Jahan Dotson
WR
Penn State
The Chiefs have back-to-back picks at the end of the first round and there is absolutely no way at least one of them is not a WR. Instead of mortgaging their future and giving Tyreek Hill they decided to trade him to Miami and that picks will 100% be used on a younger more cost-effective replacement.
30


Chiefs

Dax Hill,
S
Michigan
It does not look like Tyrann Mathieu is coming back to KC. Drafting a high-quality and cost-effective replacement again makes too much sense for a well-run franchise.
31


Bengals

Kenyon Green
OL
Texas A & M
The Bengals already signed three offensive linemen this offseason and they draft another one here to complete their unit overhaul. Burrow is the face of their franchise and he probably already has a Superbowl MVP under his belt if they were able to keep him upright.
32


Lions
via LAR

David Ojabo
DE
Michigan
The Lions decided to take a QB at the top of round 1 and I know Dan Campbell is chomping at the bit to dip into the deep edge class. He gets Ojabo here who on talent alone probably should have went higher but because of injury concerns, the Lions are able to steal him to round out round 1.
NFL Draft Round 2
Who will come off the board in Round 2? Why?
#
Team
Pick
Pos
College
33


Jaguars

Quay Walker
LB
Georgia
The Jaguars nab a suitable replacement for the loss of Myles Jack. Jack's production will be hard to match.
34


Lions

Christian Watson
WR
North Dakota State
The lions have some nice young pieces like Amon Ra St. Brown but desperately need more playmakers. They get a good one here.
35


Jets

Kaiir Elam,
CB
Florida
The Jets must come out of this draft with a starting-caliber edge, WR and CB. They went edge and WR in round one so they nab the best CB left here filling another hole on their roster.
36


Giants

Chad Muma
LB
Wyoming
The Giants have so many needs on both sides of the ball but continue to shore up the defense here by selecting one of the best linebackers on the board.
37


Texans

Logan Haul
DE
Houston
The Texans keep the Houston product in town and add an edge defender in a very deep class.
38


Jets
via CAR

Bernhard Raimann
OT
Cental Michigan
Joe Douglas loves the trenches and he especially loves OL. The Jets are very likely going to spend a top 40 pick on an OL to continue building a wall in front of Zach Wilson.
39


Bears

Skyy Moore
WR
Central Michigan
The Bears desperately need to get Justin Fields some young weapons to grow with. Luckily for them, this is a deep class and they still land a good one without a first-round.
40


Seahawks
via DEN

Desmond Ridder
QB
Cincinnati
The Seahawks claim to be high on Drew Lock but I would bet they draft a QB. They take a project in Ridder to sit behind Lock or….Baker Mayfield?
41


Seahawks

Arnold Ebiketie
DE
Penn State
The Seahawks continue to work on a horrid defense here. Lucky for them, this is a deep edge class.
42


Colts
via WAS

Tyler Smith
OL
Tulsa
The Colts pride themselves on good O-line play and are in win-now mode with Matt Ryan under center for a few years. They grab a tackle to protect their new QB.
43


Falcons


Lewis Cine
S
Georgia
The Falcons need help everywhere. They might be the worst roster in the NFL. Taking the best player available here and Cine is great value and good a player.
44


Browns

George Pickens
WR
Georgia
You have to think the Browns sprint to the podium to make this pick. They need more weapons for Watson and with such a deep class a potential blue-chip WR is available here.
45


Ravens

Travis Jones
DT
Connecticut
The Ravens continue to shore up the defensive line here on a defensive unit that needs as much help as it can get.
46


Vikings

Christian Harris
LB
Alabama
The Vikings need all the help they can get on defense and they land a nice player here to help soften the blow of losing Anthony Barr.
47


Washington

Cam Jurgens
C
Nebraska
To stem the tide of losing a good O-linemen like Brandon Scherff the Commanders take a guy who can play center and guard.
48


Bears
via LAC

Boye Mafe
DE
Minnesota
The Bears look to get a pass rusher to help replace the lost production of Khalil Mack.
49


Saints

Jalen Pitre
S
Baylor
a. The Saints lost Marcus Williams but added Marcus Maye. I think they still want to shore up their secondary for the future and get great value in Pitre here.
50


Chiefs
via MIA

Perrion Winfrey
DT
Oklahoma
The Chiefs take one of the top DTs left and beef up their defensive line here.
51


Eagles

Kyler Gordon
CB
Washington
The Eagles continue to go hard on defense and take the top corner left on the board.
52


Steelers

Sam Howell
QB
North Carolina
If the Steelers do not nab a QB in the first, I think it is highly likely they take one they like in the second. Howell will not have to start in year 1.
53


Packers
via LV

Drake Jackson
DE
USC
The Packers need help at edge after losing Z. Smith. They take the best one left here.
54


Patriots

Roger McCreary
CB
Auburn
I would be stunned if the Patriots do not draft a CB or two. They lost JC Jackson in the offseason and need a plan to somehow replace his production
55


Cardinals

Darian Kinnard
OG
Kentucky
Getting more protection for Kyler Murray is another step closer to appease their disgruntled star.
56


Cowboys


Leo Chanal
LB
Wisconsin
Cowboys have a need at linebacker and addressed their o-line in the first round. This feels like a good pick here.
57


Bills

Breece Hall
RB
Iowa State
This pick feels like the one everyone knows is going to happen. The Bills need more production out of their RB room. Hall has visited the Bills and they seem to love each other. The Bills would be wise to stock up on as many weapons as possible for Josh Allen
58


Falcons
via TEN

Jalen Tolbert
WR
Alabama
Did I mention the Falcons are bad? The Falcons add a potential weapon for Mariota and/or Pickett.
59


Packers

Daniel Faalele
OT
Minnesota
The Packers are going all in to surround Rodgers with weapons and protection.
60


Buccaneers

Jamaree Salyer
OG
Georgia
The Buccaneers get the luxury of shoring up the trenches of one of the best rosters in the NFL. The addition of Salyer helps offset the loss of Alex Cappa.
61


49ers

Jaquan Brisker
S
Penn State
The Niners need some safety help and Brisker is a really good value here.
62


Chiefs

John Metchie III
WR
Alabama
The Chiefs are likely throwing a few darts at WR in this draft after losing Hill.
63


Bengals


Cam Taylor-Britt
CB
Nebraska
The Bengals could use some secondary help. Burrow is likely to find himself in some shootouts and some help on the defensive side of the ball would go a long way.
64


Broncos
via LAR

Trey McBride
TE
Colorado State
This is another one of those picks that just seems like destiny. The Broncos went all in and acquired QB Russell Wilson and in the process lost TE Noah Fant. They replace that production with a Colorado kid.
NFL Draft Round 3
And for some more fun, ROUND 3!!!
#
Team
Pick
Pos
College
65


Jaguars

Demarvin Leal
DT
Texas A&M
66


Lions

Troy Andersen
LB
Montona State
67


Giants

Luke Goedeke
OG
Central Michigan
68


Texans

Phidarian Mathis
DT
Alabama
69


Jets

Kenneth Walker III
RB
Michigan State
70


Jaguars
via CAR

Marcus Jones
CB
Houston
71


Bears

Dylan Parham
C
Memphis
72


Seahawks
via DEN

Nick Bonitto
DE
Oklahoma
73


Colts
via WAS

Carson Strong
QB
San Diego State
74


Falcons


Kingsley Enagbare
DE
South Carolina
75


Broncos


Cole Strange
C
Chattanooga
76


Ravens

Channing Tindall
LB
Georgia
77


Vikings

Greg Dulcich
TE
UCLA
78


Browns

Luke Fortner
C
Kentucky
79


Chargers


Bryan Cook
S
Cincinnati
80


Texans
via NO

Dominique Robinson
DE
Miami (Ohio)
81


Giants
via MIA

Tariq Woolen
CB
UTSA
82


Falcons
via IND

Abraham Lucas
OT
Washington State
83


Eagles

Deangelo Malone
DE
Western Kentucky
84


Steelers

Josh Paschal
DE
Kentucky
85


Patriots

Nick Cross
S
Maryland
86


Raiders

Brian Asamoah
LB
Oklahoma
87


Cardinals

Jeremy Ruckert
TE
Ohio State
88


Cowboys


Coby Bryant
CB
Cincinnati
89


Bills

Cameron Thomas
DE
San Diego State
90


Titans

Alec Pierce
WR
Cincinnati
91


Buccaneers

Sam Williams
DE
Ole Miss
92


Packers

Cade Otton,
TE
Washington/b>
93


49ers

Joshua Willaims
CB
Fayetteville State
94


Chiefs

Damarri Mathis
CB
Pittsburgh
95


Bengals


Myjai Sanders
DE
Cincinnati
96


Broncos
via LAR

David Bell
WR
Purdue
97


Lions
Comp Pick

Alex Wright
OG
UCLA
98


Saints
Comp Pick

Jelani Woods
DE
UAB
99


Browns
Comp Pick

Nicholas Petite-Frere
TE
Virginia
100


Ravens
Comp Pick

Tariq Castro-Fields
OT
Ohio State
101


Eagles

CB
Penn State
102


Dolphins
Comp Pick via 49ers

QB
Florida
103


Chiefs
Comp Pick

QB
Florida
104


Rams
Comp Pick

QB
Florida
105


49ers
Comp Pick

QB
Florida

RELATED CONTENT