My 2022 NFL Mock Draft is probably one of the more contrarian mock drafts you will find online right now. It's always fun to be different and really go for it with some bold predictions, however, I really believe in this mock draft having a shot simply because of how wide open this NFL Draft is. It's rare to be this close to the draft and not have more consensus when it comes to top picks and positions. It starts like all things in the NFL at the QB spot, with this class being thin it really creates some chaos.
I will be putting my money where my mouth is betting on a lot of this mock draft via some NFL Draft prop bets over at WynnBET. I'll only need a few of these more unconventional picks to hit to come out ahead as my 2022 NFL Mock Draft is littered with some big dogs. Enjoy and don't forget to LET IT RIDE!
MORE SGPN NFL DRAFT CONTENT
2022 NFL Two-Round Mock Draft – Jeremy Popielarz 1.0
Top 2022 NFL Draft Prospects: Rookie Quarterbacks
2022 NFL Draft: Best Prop Bets
Dynasty Fantasy Football: Rookie Rankings Pre-NFL Draft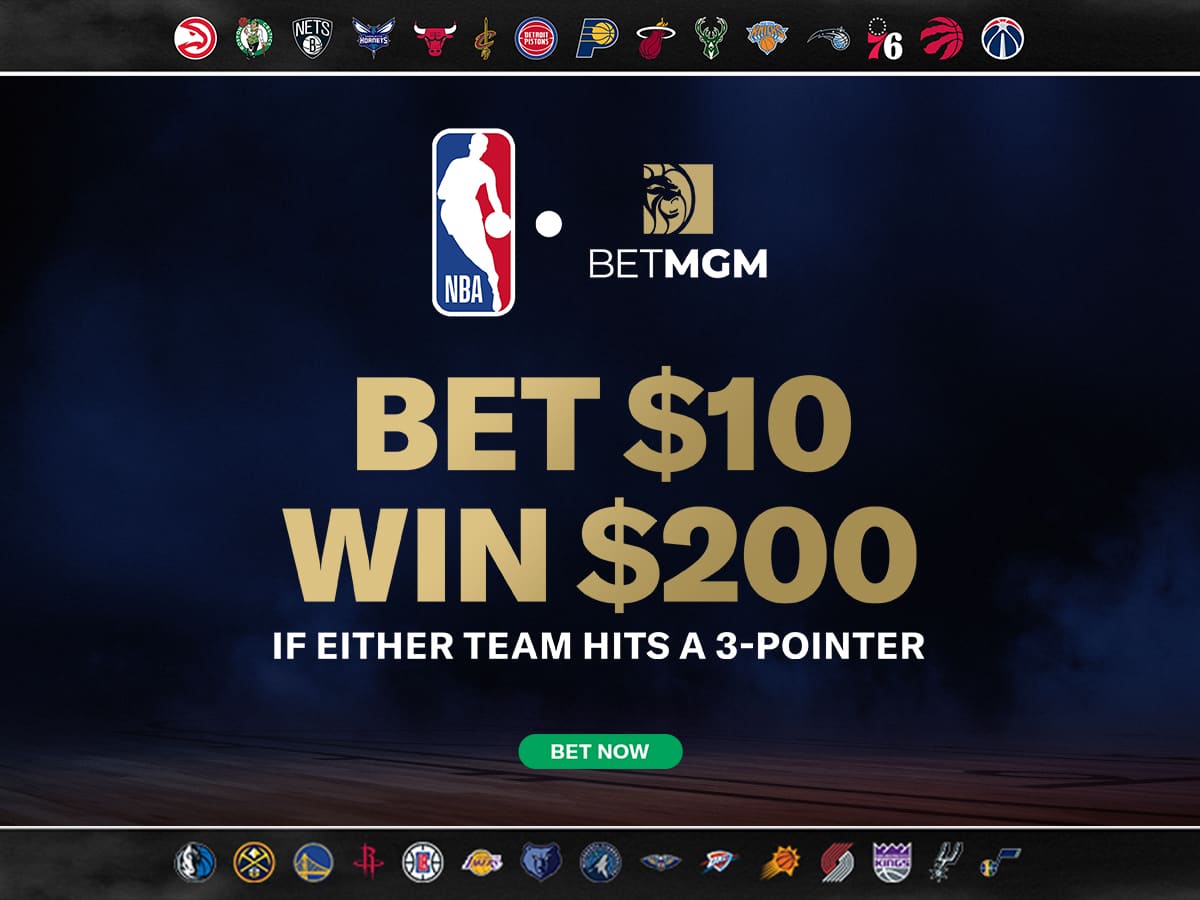 2022 NFL Mock Draft – Sean Green 1.0
#
Team
Pick
Pos
College
1


Jaguars

Ikem Ekwonu
OT
NC State
Doug Pederson knows a good OL is the key to winning in the NFL. Trent Baalke who still somehow has a job wants to go defense but Doug P gets his way and they go OL.
2


Lions

Malik Willis
QB
Liberty
Willis is the highest upside QB in the Draft and the Lions can't be happy with Jared Goff.
3


Texans

Aidan Hutchinson
EDGE
Michigan
The Texans will be shocked if Hutchinson falls to them here and will surely snatch him up.
4


Jets

Ahmad Gardner
CB
Cincinnatti
Jets need help at CB and it's easy to make a case Sauce Garder is the best player in the draft.
5


Giants

Evan Neal
OT
Alabama
In the words of my high school football coach the Giants could "f#$% up a wet dream," but even they realize they need a better OL and Neal is their best bet here.
6


Panthers

Travon Walker
EDGE
Georgia
Walker has a chance to go number one overall so if he is here the Panthers will definitely snap him up.
7


Giants

Jameson Williams
WR
Alabama
Now that Kadarius Toney is being shopped by the NYG they'll look to bring in an impact WR to help struggling QB Daniel Jones. Jameson Williams makes a ton of sense for them.
8


Falcons

Kenny Pickett
QB
Pittsburgh
Arm strength seems to be Pickett's biggest flaw. Fortunately the Falcons play in a division that rarely sees bad weather and he seems to be a good match for Arthur Smith.
9


Seahawks
via DEN

Trevor Penning
OT
Northern Iowa
The position may not be surprising but the name may be. He's a massive player, classic football guy and fits exactly type of players Carroll drafts.
10


Jets
via SEA

Kayvon Thibodeaux
EDGE
Oregon
Jets need help in all aspects of defense and getting an EDGE rusher like Thibodeaux at 10 will feel like a real steal.
11


Washington

Drake London
WR
USC
The Commanders really could use someone to pair with Terry McLaurin and a big bodied WR like London is a good match for Wentz.
12


Vikings

Derek Stingley Jr.
CB
LSU
He was at times projected to be number one overall and for a team looking to upgrade their CBs Stingley is a great fit here at 12.
13


Texans
via CLE

Garrett Wilson
WR
Ohio State
The Texans need a ton of firepower on offense and Wilson could bring a nice boost day one.
14


Ravens

Jordan Davis
DT
Georgia
The Ravens have had a histor of drafting big boddies for the DL and Jordan Davis can eat up a ton of space in a division that still values the run game.
15


Eagles
via MIA/i>

Jermaine Johnson
EDGE
Florida
The Eagles value pass rush and they're very thin especially on the outside. Jermaine Johnson provides a ton of value here.
16


Saints
via PHI/i>

Chris Olave
WR
Ohio State
If the Saints are going to build around Jameis they're going to need some WR help, Olave is a stud that would thrive indoors.
17


Chargers


Charles Cross
OT
Mississippi State
You don't want to draft an OT in a MIke Leach system' may have gone by the wayside now that his tackles face SEC competition. Chargers have to protect Herbert at all costs.
18


Eagles
via NO/i>

Kyle Hamilton
S
Notre Dame
The Eagles have a massive hole at S and Hamilton is best safety in the draft. They rarely draft a safety in the first round but I think they make an exception here.
19


Saints
via PHI/i>

Tyler Smith
OT
Tulas
Looking to replace Terron Armstead will be no easy task but Tyler Smith is a good first shot.
20


Steelers

Matt Corral
QB
Ole Miss
I know they have their eye on Malik Willis, but Matt Corral might not be a bad second choice for them. Tomlin has a history of coaching up immature QBs.
21


Patriots

Devin Lloyd
LB
Utah
Devin provides a lot of athletic versatility and Belichick would welcome a chance to upgrade the position with a younger, cheaper option.
22


Packers
via LV

Treylon Burks
WR
Arkansas
Aaron Rodgers may hold out again if GB doesn't use their first round pick on bringing in a WR. Burks is the best available here.
23


Cardinals

Trent McDuffie
CB
Washington
Cardinals definitely need help at the CB position especially considering the WR talent in the division.
24


Cowboys

Zion Johnson
G
Boston College
With the top WR talent already off the board Cowboys will settle for the best OL available.
25


Bills

Andrew Booth Jr.
CB
Clemson
Their season ending the way it did, you'd expect the Bills to do whatever they can to slow down the potent passing offenses at the top of the AFC.
26


Titans

Desmond Ridder
QB
Cincinnatti
The Titans aren't sold on Tannehill long term and Ridder would be there move to build for the future.
27


Buccaneers

Jahan Dotson
WR
Penn State
Tom Brady came back to win another ring and with no Antonio Brown he's going to someone to replace him. Plus Bucs have a history of success with Penn State WRs.
28


Packers

George Karlaftis
EDGE
Purdue
You can never have too many pass rushers and it's easy to see Karlaftis becoming a fan favorite.
29


Chiefs
via 49ers via MIA

Christian Watson
WR
NDSU
Cheifs are desperate to fill the production hole left by Tyreek Hill and will look to go best WR available.
30


Chiefs

Devonte Wyatt
DT
Georgia
Wyatt has off the field issues, however the Chiefs have shown a willingness to deal with that in the past. He could be an impact player for their defense day one.
31


Bengals

Kaiir Elam
CB
Florida
Elam's Father and Uncle both played in the league and the Bengals would be smart to continue to add to their secondary.
32


Lions
via LAR

Nakobe Dean
LB
Georgia
The Lions are thin at LB and a real football guy like Dan Campbell will be rock hard if he can get dean at 32.

RELATED CONTENT