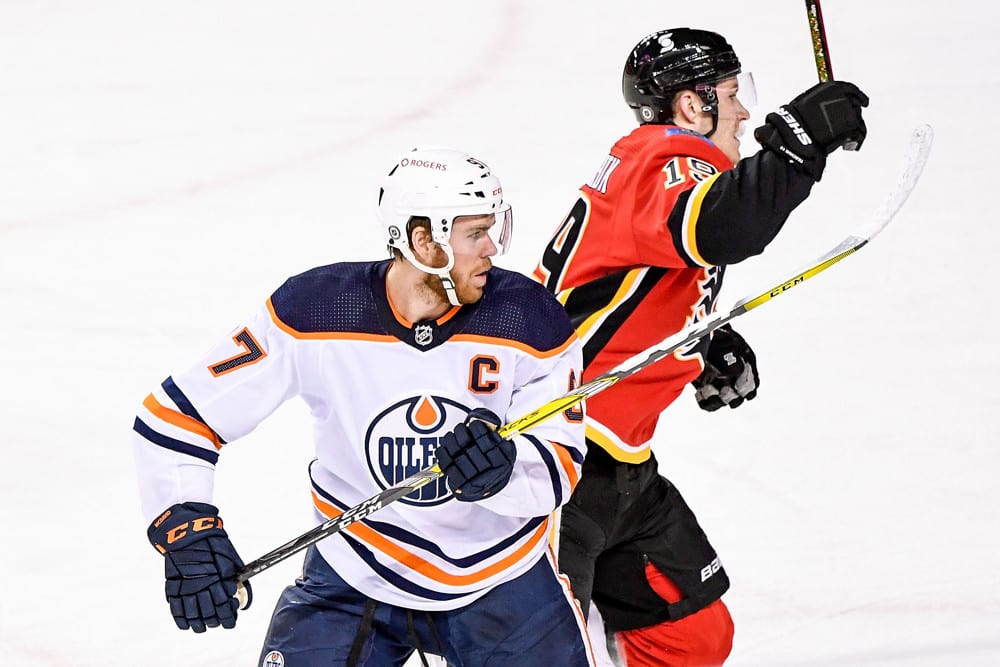 Just like that, a fresh NHL season is upon us. This means you have to hurry and get a killer fantasy hockey team drafted. We've got you covered there with our Fantasy Hockey Rankings 2021-22 – Custom Printable Cheat Sheet for Drafts. But, more importantly than that, you need to make sure you have a killer fantasy hockey team name. Fret not – we've got you covered there as well with our Funny Fantasy Hockey Team Names for this season. Read on!
First, one from one of our Twitter #degens:
Now over to the World Wide Leader, ESPN, for some of their recommendations:
Shut your 5 hole
Kraken a cold one
Maple Leaves after 1st rd
Extra strength Antti Laaksonen
McJesus
Gordie Howe will I win
John LeClair's Eclairs
That's Gotta Be (Patrick) Kane!
Landeskog in the wheel
Let's check out the list at  How They Play:
Dropping Klefboms
Dzingel Berries
Drunk Dahlin
Bros Before Ahoswq
Dumba and Dumber
Hard to Yandle
Doughty Deeds
Rust Never Sleeps
Never Mind the Pulocks
D'yer Makar
Hellebuyck Girl
Raanta and Rave
Marchand Band
Staal Tactics
Weiss Guys
Samsonov and Delilah
Benn There Doan That
Little Pionk Houses
Antti-Matter
Doan and Out
Flippula You Off
Nikitin Fit
Glass of Marleau
The Ott Man Out
Carle of the Wild
Staal In The Family
No Regretzkys
Crash Test Domi
Parenteau Guidance
I'm Bettman
Ennis the Menace
Finally, let's check-in at Sports Feel Good Stories to see what they have to offer:
Ranger Things
The Crosby Show
Pardy Like a Rock Star
Don'tCryForMeJanHrdina
Phaneuf Said
100% Chance of Fleury
Crosby Stalls and Nash
Waiting For Gaudreau
Hockey Balboa
Two Minutes for a Bad Name
Run DMSteen
The Luongo Shot
Doughty Little Secret
Hull & Oates
Moves Like Jagrt
Backes Door Bangers
Whatever funny fantasy hockey team name you end up using, best of luck this season!
RELATED HOCKEY CONTENT
Atlantic Division Preview & Betting Guide: Maple Leafs, Lightning, Bruins, Panthers
Atlantic Division Preview & Betting Guide: Canadiens, Red Wings, Senators, Sabres
Central Division Preview & Betting Guide: Avalanche, Wild, Stars, Jets
Central Division Preview & Betting Guide: Blues, Blackhawks, Predators, Coyotes
Fantasy Hockey Rankings 2021-22 – Custom Printable Cheat Sheet for Drafts
2021-22 Fantasy Hockey Sleepers: Forwards, Defensemen, & Goalies