All week the Sports Gambling Podcast has thoroughly previewed the Ryder Cup. From team breakdowns to hole-by-hole analysis, bettors are fully equipped to fill out their cards. Using all that as a guide, let's take a look at some of the best bets to make this week. Here are my picks for the Ryder Cup (odds courtesy of DraftKings).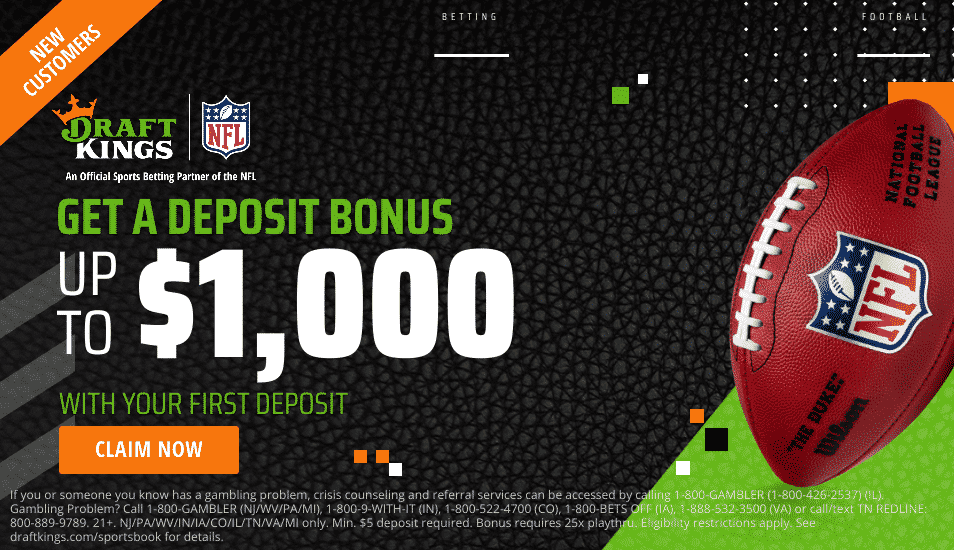 Ryder Cup Picks – Player Props
Tony Finau Over 1.5 Points (-175)
Tony Finau's over/under at the 2018 Ryder Cup was also set at 1.5 at +125. He surpassed that easily. Finau was one of the lone bright spots on the disastrous 2018 United States team. He comes into this year's event as a coveted veteran on the squad. He also played very well at the 2015 PGA Championship at Whistling Straits. And he comes into the tournament in good form. He's a strong weapon off the tee for the Americans. He's hitting his irons much better of late. And he's found a little bit of form with his putter. I expect Finau to play at least 4 matches this week. Pay the juice and pick the over on Finau's Ryder Cup points.
Lee Westwood Under 1.5 Points (-200)
The juice on this is pretty daunting for such a low-point total. But Lee Westwood is the biggest European liability. Westwood by far is the worst player statistically on either team. He's 48 years old and well past his prime Ryder Cup years. He hasn't shown any form of note since the Players Championship in March. It would be a surprise if Westwood plays more than 2 matches this week. If he loses one of those, this prop cashes.
Top Overall Captain's Pick: Xander Schauffele (+350), Tony Finau (+700)
The praise for Finau is above. At 7/1, he's a very good value to accrue the most points of all Captain's picks at the Ryder Cup. As for Xander Schauffele, he and Patrick Cantlay proved to be a formidable team at the very competitive 2019 Presidents Cup. I don't expect them to be broken up. They should play at least 3 matches across the first two days. It'll then come down to a random draw for Sunday Singles. But there's a chance he can draw a very weak European opponent to pick up another point. If not, he's still more than equipped to play well at Whistling Straits. He's a fantastic ball striker tee-to-green and a solid putter. Both he and Finau are decent bets for Top Captain's Picks at the Ryder Cup.
Ryder Cup Picks – Team Props
Top USA Point Scorer: Collin Morikawa (+900)
There's a ton of question marks around Morikawa this week. Since his back injury at the Olympics, Morikawa can't seem to find the center of the clubface. But we haven't seen him for 3 weeks. A lot can change in 3 weeks. And if he's right, there's a lot to love about Morikawa at Whistling Straits.
What he lacks in distance he makes up in accuracy off the tee. If he's figured out his ball-striking woes then he's the best iron player in the field. And like Royal St. George's, Whistling Straits features slow fescue greens. Morikawa led the field in putting to help him win the 2021 Open Championship. If he's on, he's a very malleable playing partner because of how good of a ball-striker he is. They'll keep trotting him out if he's hot. At 9/1, he's a solid under-the-radar pick to lead the US in scoring this week.
Top European Captain's Pick: Sergio Garcia (+150)
I think Padraig Harrington is going to lean on Sergio Garcia a lot this week. Sergio is one of the best players in the field combined in strokes gained off-the-tee and approach play. Those two areas are very important at Whistling Straits. Sergio also is one of the better short and long iron players in the field. And I expect they'll pair him up with a good putter to help him out in that area. Maybe they stick him with a good putter like Matthew Fitzpatrick in foursomes. Or pair him up with Jon Rahm for the Spanish Armada in fourball. Both would be ideal situations for Sergio to play often and to play well.
His chief competition in this category is Shane Lowry at +175. Lowry's biggest weakness is his performance off the tee in 2021. Lowry makes up for this shortcoming with strong iron play and scrambling. But his strengths with his irons are with the mid-irons, clubs that aren't as important this week. And the weather forecast looks pretty favorable this week. Scrambling might not be a big factor. It also doesn't help that Lowry is a pretty dodgy putter.
And as for Ian Poulter, while he's the fire on the European side, he's not nearly the dangerous opponent that he once was. The perception that he's a serious threat on the European side is just the Americans seeing ghosts. And aside from a handful of flashes of his old self, he's been pretty pedestrian in 2021. Whistling Straits also doesn't set up all that great for a mediocre ball striker like he is.
At +150, Sergio Garcia is the pick to be the best Captain's Pick on Team Europe.
Day 1 Fourball Winner – USA (+100)
The United States has fared much better in fourball than foursomes in recent Ryder Cups. Since 2008, the United States is 7-3-2 in the fourball format. While their record on Day 2 fourball is hit or miss, they dominate on Day 1. They're 5-1 in Day 1 Fourball since 2008. The knock on the United States is that they're too focused on their own successes. The United States excels in the fourball because you're mostly out for yourself. Expect the United States to get off to a good start by winning the first session of fourball.
Day 1 & 2 Foursomes Winner – Europe (+185 each)
In the same vein that the United States dominates fourball, Europe dominates foursomes. Foursomes requires tactical decisions and analytical thinking to make great pairings. Europe runs laps around the United States in this department. Europe has failed to win at least one foursome session only once since 2004. They're 11-2-1 in foursomes since 2004. It's very unlikely that Europe comes away without at least one outright win in foursomes. With each day at +185, locking in both presents a safe opportunity to at least come out ahead.
Ryder Cup Picks – Who Lifts The Cup
There are three groups of people who bet on the Ryder Cup.
1. United States fans who have a vested interest in the United States winning the Ryder Cup.
2. European fans who have a vested interest in Europe winning the Ryder Cup.
3. Everyone else.
For the 1st and 2nd groups, the decision is quite easy. Bet your own side. As someone who has turned his back on his country, it's agonizing. I bet Europe in 2014, and while I was happy to cash the ticket it was a miserable watching experience. I once again bet on Europe in 2016 because of the line value. The curb-stomping the United States laid on Europe that year wasn't quite as sweet because I couldn't divorce myself enough from my financial and rooting interests. 2016 was a giant party for the Americans, and I was the bouncer at the door.
If you're a United States fan, you have to bet on the Americans no matter how much juice you have to lay. And the same goes for Europe. It doesn't matter if your brain tells you it's the wrong bet. Make your donation so you can enjoy the Ryder Cup with a clear conscience.
Trust me. Trying to juggle both doesn't work. Bet your flag. Make money another way on the Ryder Cup if you're that concerned with it.
But for the 3rd group? It's a difficult decision this week. There are many factors at play. For starters, the United States has a definitive edge in talent on a golf course that perfectly fits their style. This is a highly decorated team of elite players at the prime of their careers. As described over the last few days, there are many characteristics of Whistling Straits that match the American's strengths.
On the other hand, Europe shouldn't be 2/1 underdogs. It's a bad line. This is a better European team that was trotted out in 2016, and they were only a +130 underdog. There's a lot of solid players on Europe. And they do a much better job running the team than the Americans. They're the New England Patriots while the Americans are the Dallas Cowboys. The Americans are Mike McCarthy settling for field goals and leaving too much time on the clock. The Europeans are Bill Belichick smirking across the field while planning next how he'll exploit the buffoonery of his counterpart.
If someone wants to bet on Europe because of line value, I totally understand. But here's the problem with that perspective. This isn't like betting a football game for line value. Looking at a point spread and betting because it's too high or low is not the same as having a gun to your head and picking who's actually going to win. At the end of the day, you have to actually believe that the team you're betting will lift the Cup before clicking the mouse.
To my surprise, there's actually a pretty significant groundswell of support for Europe this week. There's a perception that betting Europe is the sharp play. Not only is there line value, but there's a perception that the European talent is being undervalued. That they actually aren't as big of an underdog at this style of golf course as people think. Or that the United States isn't clicking on all cylinders right now. One way or the other, the Europeans will embarrass the Americans like they have time and time again.
This is a similar line of thought that I had before the 2016 Ryder Cup at Hazeltine. Why should I back a dysfunctional American squad against the well-oiled European machine? At the end of the day, it's golf and match play. Anything can happen. Sure there are some warts on the Euro side, but I trust them to figure it out in this format.
How'd that work out for everyone who thought that way?
I think there's some PTSD after what happened in 2018. That week we saw similar arguments that the United States was way too talented to lose. That was a completely misguided notion. Europe had a very good team and entered the competition in great form. Justin Rose had just won the FedEx Cup. Rory played great all year. Rahm was emerging as a force. Molinari was the best player on the planet for 6 months. Several other role players were also coming in hot. And not only were almost all of them quite familiar with Le Golf National, but it was also tailormade for them. The United States walked into an ambush. All the noise and drama afterward was the cherry on top.
Here's the sobering reality European backers must face. Sure, the Americans have their share of problems. But so does Europe. There are some really serious issues on that side too.
Much like that flawed 2016 team, Europe is very top-heavy. Rahm no question is the best player in the field. He's more than capable of putting the Europeans on his back for five matches. Their second-best player is Rory McIlroy. Rory has been a killer at Ryder Cups and he's still a tremendously talented player. But he's been pretty inconsistent ever since the return to golf in 2020. Europe needs Rory to be the ruthless killer like he was in 2016 if they want to win. When's the last time we saw that version of him?
After these two is where things start to get dicey. Their third-best player is Viktor Hovland. He's going to be leaned on tremendously this week if Europe hopes to win. That's a lot of pressure to put on a rookie who's shown some inconsistency in big spots. And their fourth-best player this year has been…Paul Casey? That should stop someone dead in their tracks if they're leaning towards Europe.
The rest of the automatic picks are really sketchy. Matthew Fitzpatrick hasn't been good since the Scottish Open and is a poor fit for Whistling Straits. Tyrrell Hatton hasn't been good since June and is his own worst enemy when things go wrong. Lee Westwood is 48 and hasn't been good since March. Tommy Fleetwood has been better lately, but nowhere near the danger, he was in 2018. And Bernd Wiesberger hasn't shown he can carry his European Tour success over to the United States.
Their captain's picks are splashy names. Sergio Garcia and Ian Poulter are Ryder Cup legends. Bettors still have fond memories of Shane Lowry's Open Championship win in 2019. But let's be real – none of those guys got on this team because of their performance in 2021. They're on this team because there weren't any other options. They didn't knock down the door to force the hand of Padraig Harrington to leave another deserving player home. Robert MacIntyre, Victor Perez, Guido Migliozzi, Thomas Detry, and Thomas Pieters all had plenty of chances to prove their worth. None gave Harrington a reason to bring them to Wisconsin. Lowry, Garcia, and Poulter were the best option amongst a pool of mediocrity. On the course, however, they were all pretty pedestrian.
Here's another angle that no one seems to be mentioning – who's making putts on Europe this week? Ian Poulter and Matthew Fitzpatrick are the best putters in the field. Rahm and Fleetwood are good putters too. But everyone else? Yeesh. Lowry, Casey, Garcia, Westwood, and Wiesberger are big liabilities on the green. Hatton has been ice cold with the putter since June. Rory and Hovland are maddeningly inconsistent all year with theirs. For the first time that I can recall, it's the Americans who possess the better wands on the green than the Europeans do. That's a big issue for Europe given some of their other deficiencies.
Let's also revisit the perception that Europe has dominated the Americans. For the most part, the Americans enjoy a tremendous home-field advantage. The Americans trounced Europe at Valhalla in 2008. It took 80 different ways for Europe to pull off the Miracle at Medinah. Play out Sunday Singles 10 times with the U.S. leading 10-6, the Americans win 8 of those. And the United States dominated Europe at Hazeltine in 2016.
The United States has owned Europe over here. The United States is 8-4-3 in all sessions on their home turf since 2008. It hasn't really been all that close. If Europe didn't go runner-runner on Sunday at Medinah to get their inside straight, each team would have traded wins on their home soil since 2008.
And once again the United States has a definitive home-field advantage. Whistling Straits is as American a golf course as it comes. Whistling Straits is a great replica of an Irish Links course, but there are very few true links about it. It plays slow. It plays softly. It's way more an aerial game at Whistling Straits than the ground game of a true links course. There are so many holes that are driver-short iron or driver-long iron. That's right in the Americans wheelhouse. If the wind was howling, it would level the playing field a bit. But it doesn't look like it'll whistle all that much at Whistling Straits.
The Americans field six rookies. But that might turn out to be a strength. None of them have scar tissue from years of Ryder Cup failures. They come in with fire, fresh perspective, and a friendly home crowd rooting them on. And two of those rookies, Schauffele and Cantlay, both endured and thrived at a very tense and tight Presidents Cup in Australia. That's experience will help them this week at the Ryder Cup.
The last hurdle is the daunting juice one has to pay to back the Americans. There's a lot of solutions if one isn't comfortable doing that. The Week 3 NFL slate features a lot of appealing money line options to parlay with the Americans to bring down the line. Here are a few examples:
Broncos ML + USA: -132
Ravens ML + USA: -119
Cardinals ML + USA: -111
Browns ML + USA: -102
There's plenty of ways to make the line more palatable. Or if you want to really maximize the odds, make it a three-teamer for plus money. Or one could dabble in the Winning Margin market at plus odds. United States by 1-3 (+250) and 4-6 (+350) are my preferred options. But if you want to bet for a serious curb-stomping of 7+ points at +450, that's not entirely out of the realm of possibilities.
The old guard on Team Europe already toasted to their success at Le Golf National. 2018 was their last dance. The sun has long past disappeared over the horizon. Regardless of how you bet it, the United States will take back the Ryder Cup this week. And without a clear succession plan for Europe, 2021 might start a new world order of Ryder Cup dominance.
Pick: United States -190
RELATED CONTENT
The Ryder Cup Preview | Golf Gambling Podcast (Ep. 89)
Ryder Cup Preview – How Each Side Wins
The Ryder Cup Preview – Hole By Hole of Whistling Straits