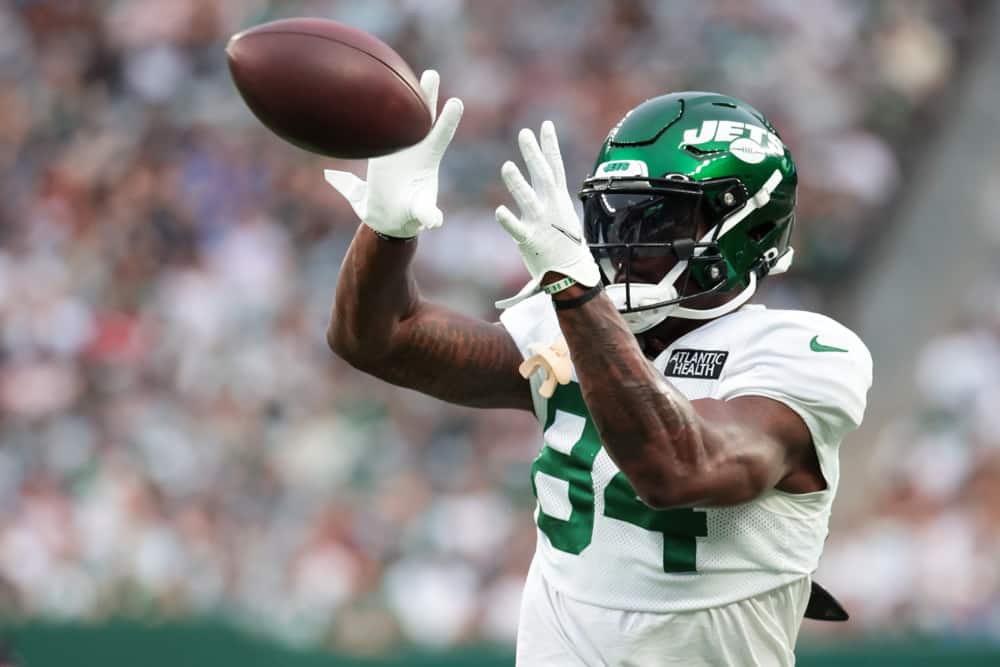 Everybody has that guy in their fantasy league who proclaims himself the winner after scoring 175 points in week one. Or perhaps it's the guy who thinks he's found the steal of the draft or gotten screwed over based on one week. Let's not forget we see crazy outliers in week one of every year, like Tyreek Hill who scored 3 points in Week 1 in 2019 and then finished WR2 at the end of the year. This happens every year so the question is not if we're going to overreact, it's what we're going to overreact over. So with that, let's dive into some of the biggest Week 1 overreactions and reactions thus far.
EXCLUSIVE SGPN FANTASY CONTENT
SGPN Fantasy Football Rankings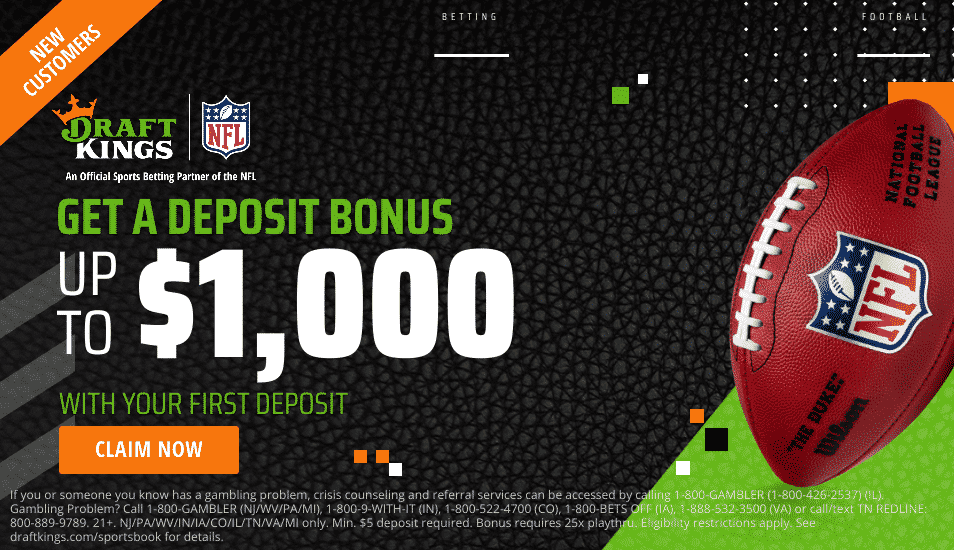 Jameis Winston is an MVP Candidate
Well, I can genuinely say I never thought I would ever type those words. But, after opening up the season with five touchdowns against what should have been a pretty decent Green Bay secondary… you have to wonder, right? For me, I'm not sold or even remotely sold, to be honest. While I don't want to discount the fact that he threw for five touchdowns, he only had 148 yards.  While the argument could be made that he did not need more than that 148 yards to be productive… I highly doubt we see another game with this large a disparity between yardage and touchdown production. On top of that Winston likely has one of the worst receiving corps in the NFL, at least until Michael Thomas returns. 
I'm not saying you should be fading Winston, in fact, I would look to pick him up if possible in your league. I'm just saying I need to see more before I start buying an MVP or even every week-starter-level of hype. Winston has led us to have dramatic reactions and overreactions before, but this year post-Week 1 feels different.
Overreaction: Yes
Tyrod Taylor may be a Startable Fantasy QB:
Taylor went for 2 touchdowns and 291 yards in the air on Sunday in addition to 4 carries for 40 yards, for a grand total of 23.64 fantasy points. For what will likely be the only time this year, I can actually say Taylor's production may have been held up due to the large lead they had all game. While Jacksonville is not a great team or defense, there are still some positives to take out of this game for Taylor. First off, he showed he can use his legs, which is always a good thing for a fantasy quarterback. Additionally, we saw him put up this type of production in a game where the team was playing with a lead. In the coming weeks, I expect them to trail a lot, leading to lots of passing opportunities, making Taylor in fact start-able if he's up against the right defense. 
Overreaction: No
Corey Davis Will Be a Top 10 Fantasy WR
Corey Davis had an outstanding debut for the Jets on Sunday as he caught 5 passes for 97 yards and 2 touchdowns. While it's only one game, and a pretty high bar to live up to. I think we continue to see high production out of Davis. He scored the team's only two touchdowns and received 7 targets en route to 26.7 fantasy points. Expect Davis to not only be Zach Wilson's favorite red-zone target but favorite target all year as he was in this game and all preseason where he was targeted on 10 of 13 routes.  
Overreaction: No
Aaron Rodgers Will Finish Outside the Top 10 QBs
Aaron Rodgers entered this season on average as QB5 according to ADP yet was outscored by multiple backup quarterbacks this week as he put up an abysmal 1.32 points versus the Saints. For those saying that "Rodgers is washed," I've got one response: "R-E-L-A-X." This guy won the MVP last season by a good margin and put up unreal numbers landing him at QB3 overall. While for a guy of his caliber it's less common everybody has bad games and there is nothing that would make me think this was anything but that. Rodgers will bounce back and he should be in your lineup next week versus the Lions.
Overreaction: Yes
Elijah Mitchell's Standout Performance Wasn't a Fluke
For those unfamiliar with Mitchell, he was a 6th round pick out of Louisiana, who ran for 3267 yards and 41 touchdowns while there. Simply put, he's really good. Additionally, anyone who knows this Kyle Shanahan offense knows it's a system that just about anyone could put up numbers in. With Raheem Mostert out for the season, Mitchell should capitalize on opportunities even with Trey Sermon likely returning in week 2. I find it hard to believe after  19 carries for 104 yards on Sunday Shanahan forgets about Mitchell, he'll get his touches and so will Sermon. If you can correctly predict this backfield after Week 1 you will be immune to fantasy reactions and overreactions forever.
Overreaction: No
Melvin Gordon III Will Return to His Former Fantasy Glory
On Sunday Gordon went for 101 yards and a touchdown against the Giants. While it jumps off the board right away, this stat line is a bit deceiving. Gordon only received 11 carries, one of which he took for 70 yards to inflate that yardage number a bit. Make no mistake, this is a running back by committee as rookie Javonte Williams saw a team-leading 14 carries. While he was outperformed by Gordon, I doubt we see any changes next weekend and Williams continues to get the bulk of the carries. Sell high on Gordon this week if you can because these numbers likely aren't here to stay. It does not feel as grand as the other Week 1 Fantasy reactions, but temper expectations for Gordon this year.
Overreaction: Yes
DeVonta Smith is a Must Start Every Week
Coming into this week a lot of fantasy managers likely left DeVonta Smith on the bench, especially in 10 or 12 man leagues. However, this week he was targeted 8 times for 6 catches, 71 yards, and a touchdown. Many are probably now thinking he has to be in their lineup, and those people are right. While putting too much stake in a week one performance can often burn you in weeks two and three I don't think that is the case here. Smith was clearly Hurts' favorite target and the pre-draft concerns of Smith's size did not seem to be an issue. I'd be more than comfortable with Smith in my flex or even WR2 slot every week. 
Overreaction: No
Najee Harris' Week One is Cause for Concern
The 2021 first-round pick put up an unimpressive stat line in Week 1 putting up just 46 yards on 16 carries in his debut. While this stat line was definitely not what those who spent an early second pick on him were hoping for, there is still plenty of reason for hope. For starters, Harris played 100% of the snaps, which is rather unheard of for running backs in today's NFL. This stat alone makes me very confident the workload will be there all season long. Both from a passing and rushing standpoint. All that remains to be seen is if the talent is there and I think anyone who watched him at Alabama can answer that with a resounding yes.
Overreaction: Yes
Carlos Hyde will Outrush James Robinson This Season
You may either be thinking that I'm crazy or be surprised to hear that Carlos Hyde is still in the league. Even crazier still, he has fantasy upside. Last Sunday he saw only nine carries, which he took for 44 yards albeit that his team trailed all game and was leaning on the pass. On the opposite side, James Robinson saw only 5 carries for 25 yards.  To be totally honest I'm not really sure what Urban Meyer's plan is from a rushing standpoint. But if this week was any indication, Hyde should have some fantasy upside this season. I don't want this to be misinterpreted, I'm not saying Hyde is more talented than Robinson. I'm saying that if this week holds true and Meyer favors Hyde on the ground, I wouldn't be surprised to see Hyde rush for more.
Much like after last year in Week 1 we are dealing with massive reactions and potentially overreactions to the Jaguar's backfield from a fantasy perspective.
Overreaction: No
There Are Multiple Teams with 2 Start-able Running Backs
It's not often that we see an NFL team with more than one guy who you'd be looking to start. However, as long as they're not on the same fantasy team, I think there are a few teams with enough talent to go around at the running back position. For starters, and rather obviously the Cleveland Browns with Kareem Hunt and Nick Chubb as they both finished top 11 in fantasy points last season.
This was well known coming into Week 1. Yet after last week's games, I think two other teams have joined the party in particular. For starters the Colts, Nyheim Hines received 8 targets for 6 catches against the Seahawks, which lead the team. This kind of volume should carve out a role for him to score some points along with Jonathan Taylor. In terms of other teams, I would not be surprised to see the 49ers get production out of both Elijah Mitchell and Trey Sermon in Mostert's absence. It feels like every year we are dealing with Week 1 Fantasy Reactions and overreactions from the 49ers backfield.
Overreaction: No
RELATED CONTENT
Kickers to Stream for September
Defense and Special Teams to Stream for September
Early Week 2 Waiver Wire Fantasy Football Targets
Week 2 Fantasy Football Injury Report
Week 1 NFL Fantasy Overreactions I SGPN Fantasy Football Podcast (Ep.27)