NFL Week 1 brought drama, unexpected wins, and hopefully a fantasy football victory for you. It also brought along some key injuries with it as some notable names will be missing significant time this season. Here is your NFL Week 2 fantasy football injury report, which will be updated daily.
EXCLUSIVE SGPN FANTASY CONTENT
SGPN Fantasy Football Rankings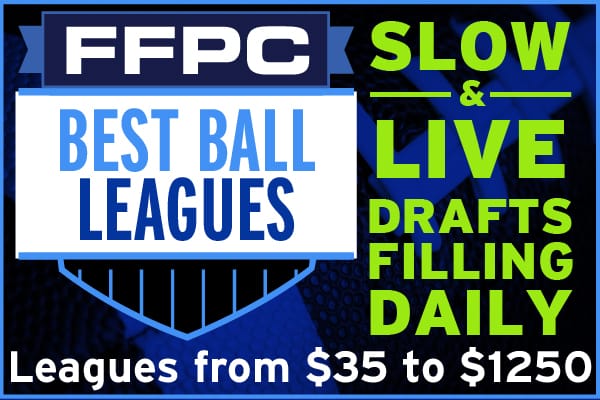 Week 2 Fantasy Football Injury Report
Week 2 4 PM Inactives:
Anthony Firsker (TE) Tennessee Titans
Rashaad Penny (RB) Seattle Seahawks
Dee Eskridge (WR) Seattle Seahawks
Wayne Gallman (RB) Atlanta Falcons
Joahua Kelley (RB) Los Angeles Chargers
Week 2 1 PM Inactives:
Odell Beckham Jr. (WR) Cleveland Browns
Josh Jacobs (RB) Oakland Raiders
Will Fuller (WR) Miami Dolphins
Quinn Nordin (K) New England Patriots
Jamison Crowder (WR) New York Jets
Parris Campbell (WR) Indianapolis Colts
Denzel Mims (WR) New York Jets
Rhamondre Stevenson (RB) New England Patriots
9/17/21 Update
Will Fuller (WR) Miami Dolphins
Personal Issue
The newly acquired Dolphins WR was expected to make his debut for the team this week after finishing up a six game suspension for PEDs. This debut will be pushed back as Fuller has ben ruled out due to dealing with a personal issue. Fuller was activated off the suspended list Monday but was not at practice Thursday or Friday dealing with an unknown personal matter. Reports are that the absence is not injury-related. Fuller did miss over three weeks in training camp with a foot injury. The situation will need to be monitored to see just how much time Fuller will miss.
Fuller has been ruled out Week 2 due to an undisclosed personal matter. – SIT 
Josh Jacobs (RB) Las Vegas Raiders
Toe/Ankle Injury, Initial Injury: 9/7/21- Toe, 9/13/21- Ankle
The Raiders RB has been battling a slew of injuries and illnesses these past few weeks. Last week it was reported that Jacobs was dealing with a toe injury and missed some practice time. The belief is that he is dealing with a turf toe injury, which occurs when ligaments of the big toe are damaged. This injury can linger throughout the season and will often reinjure if not given proper rest and healing time. After being cleared to play last week from the toe injury, Jacobs then came down with an illness and was in danger of missing his Week 1 matchup. Jacobs was obviously able to play in that Monday Night Football thriller and scored two TDs despite looking limited on the field.
Unfortunately, the RB is dealing with injury concerns again this week as he has missed all of the Raider's practices. An ankle injury has also been added to his injury designation with no details available at this point. Jacobs has been officially ruled out for Week 2, with the hopes of resting up and being available for Week 3.
Jacobs will be out in Week 2 against the Steelers, with RB Kenyan Drake looking to carry the load. – SIT
9/16/21 Update
Gabriel Davis (WR) Buffalo Bills
Ankle Injury, Initial Injury: 9/12/21
The promising second-year WR had a nice opening weekend as he was able to pick up a TD along with two catches for 40 yards. Davis did however seem to pick up a mild ankle injury as he was absent from practice on Wednesday and had a limited participation on Thursday. Davis should be on track to play Week 2 as long as he does not have any setbacks with his ankle.
Barring any set backs in practice, Davis seems on track to play week 2. A full participation Friday would give more confidence in him being ready to go on Sunday. – MONITOR/START
Marquise Brown (WR) Baltimore Ravens
Ankle Injury, Initial Injury: 9/12/21
Brown finds himself on the injury report again early on this season, as he suffered a hamstring injury in training camp. The Ravens WR is now dealing with an ankle injury and has missed two consecutive practices after that grueling Monday Night Football game. Brown's practice status on Friday will provide the biggest indication on his availability for Week 2. Ravens WRs Sammy Watkins, Devin Duvernay and trusted TE Mark Andrews would see a boost in targets with Brown's absence.
Brown's practice status on Friday will give the best indication on the WR's availability for Week 2 – MONITOR
9/15/21 Update
Odell Beckham Jr. (WR) Cleveland Browns
ACL Tear, Initial Injury: 10/25/20
Surprisingly, Beckham Jr was listed as an inactive for the Browns Week 1 matchup against the Chiefs. It is being reported that he didn't feel like he was ready to play yet after going through pregame warm-ups. Coming off of a severe knee injury last season, this certainly leaves the former star WR's early-season availability in question. ACL tears are difficult injuries to return from in both a physical and mental aspect. It initially appeared Beckham would be ready for the season. Beckham Jr has officially been ruled out of the Week 2 game against the Texans. This setback is concerning and will delay his fantasy football production in the early part of the season.
Beckham Jr being ruled out the first two weeks of the year is not encouraging for his progress and could result in a slow first half to his 2021 season. – SIT
Evan Engram (TE) New York Giants
Calf Strain, Initial Injury: 8/29/21
During the Giant's last preseason game, the young TE found himself in a familiar place, the injury report. Engram suffered a calf strain while pushing off into a block. This damaged the muscles on the back of his lower leg. These injuries do tend to linger and can become reinjured if not enough healing time is given, so rushing back early in the season could ultimately hurt Engram's production in the long run. Engram was out for the Week 1 matchup against the Denver Broncos and has just been ruled out for Week 2 as well. The young Giants TE has been listed as a non-participant all week and his Week 3 availability is in question as well. Giants TEs Kyle Rudolph and Kaden Smith look to fill in the starting TE role this week.
Evan Engram has been ruled out for his Week 2 matchup on Thursday night. – SIT
Antonio Gibson (RB) Washington Football Team
Mild AC sprain, Initial Injury: 9/12/21
The Washington Football Team's offense has had quite a few additions to this fantasy football injury report. Gibson's injury is definitively the least concerning of the injuries, however. In Sunday's game, the young RB was tackled, sent airborne, and landed on his left shoulder suffering a mild AC (shoulder) sprain. This is a very common NFL injury. It is one that most play through when it is minor, which it seems to be in this case. The injury is painful and can limit a player's catch radius. Gibson will likely be given an injection before the game to numb the pain and should be able to play through the injury. I actually expect Gibson's workload to be very high on Thursday, coming off a short week where Washington just lost their starting QB. As expected, it has just been reported that Gibson is not listed on this week's injury report and is a full go for his Thursday night game.
With a backup QB starting on a short week, Gibson should be in line for a heavy workload against the New York Giants on Thursday. – START
Saquon Barkley (RB) New York Giants
ACL, MCL, Meniscus Surgical Repair, Initial Injury: 9/20/20, Surgery: 10/30/20
During a Week 2 matchup against the Chicago Bears the entire city of New York took a massive blow, as Saquon Barkley suffered a major knee injury, tearing his ACL, MCL, and meniscus. This is a serious knee injury that is both physically and mentally difficult for a player to come back from. Barkley had a modest Week 1 as expected, receiving ten carries and being targeted two times in the air in Week 1. The Giants RB is officially listed as questionable for the Week 2 game and the "intention remains for him to play". Being able to play in two NFL games in a span of four days is an excellent sign for his progress moving forward. However, don't expect him to be back to his old self at 100% this week. I still expect Saquon to have a GOOD year, NOT a GREAT year, with better performances as the year progresses.
Barkley is listed as questionable with the expectation to play in Week 2, with another modest performance as the realistic expectation – MONITOR/SIT
Ryan Fitzpatrick (QB) Washington Football Team
Hip Subluxation, Initial Injury: 9/12/21
Fitzmagic didn't take long to make his yearly appearance on the injury report as he was forced to exit his Week 1 matchup with a hip injury. An MRI of the WFT QB's hip showed a hip subluxation or partial dislocation. Basically, his hip bone got forced out of its socket. He is lucky to have not broken a bone or had a complete dislocation. This is a painful and limiting injury that can lead to further hip problems.
This injury will take a significant amount of time to fully heal and at this point in his career, I would not be shocked if this is the last meaningful football we see Fitzmagic play. Washington QB Taylor Heinicke is in line to take over the starting QB reigns. Heinicke has shown he is a gamer who can make plays but has no real fantasy relevance at this point.
Fitzpatrick will likely miss six to eight weeks with his hip injury. He may not see the field again this year depending on how the Washington QB situation plays out. – DROP
Raheem  Mostert (RB) San Francisco 49ers
Chipped Knee Cartilage, Initial Injury: 9/12/21
Your heart goes out to a player like Mostert, who just can't seem to stay on the field. The talented RB continues his injury-plagued career by suffering a significant knee injury in the Week 1 game against Detroit. An MRI showed that Mostert has some small pieces of cartilage that broke off into his knee joint. This is injury causes pain, swelling, and lack of motion in the knee. Surgery will need to be performed to remove the cartilage in his knee and Mostert has recently announced that the surgery will be season-ending. Fellow San Francisco RB's Trey Sermon and Elijah Mitchell will see an increase in carries due to Mostert's injury.
Mostert has announced he will undergo season-ending knee surgery. – DROP
Jerry Jeudy (WR) Denver Broncos
High Ankle Sprain, Initial Injury: 9/12/21
It was a scary sight on Sunday when the Denver WR got tackled with his ankle pinned under him and was carted off the field. Thankfully, he did not break his ankle which was initially feared and the X-rays came back negative. Jeudy did still suffer a high ankle sprain which is a significant injury in itself. High ankle injuries are much worse than the common low ankle sprains that we more typically see.
These types of injuries lead to not only more playing time missed but also are more likely to lead to a chronic issue. The timetable currently being reported is four to six weeks, but I would expect closer to six weeks of missed time. This injury is going to affect Jeudy's route running and cutting ability moving forward in the season. Denver WR's KJ Hamler and Tim Patrick will look to fill in Jeudy's big role in the offense.
Jeudy is going to miss significant time with a high ankle sprain and his fantasy production will be affected the majority of the season, especially the first eight to ten games- IR/DROP
Zach Ertz (TE) Philadelphia Eagles
Hamstring Injury, Initial Injury: 9/12/21
The Philadelphia TE left his Week 1 game due to a hamstring injury but was able to return. The extent of Ertz's hamstring injury is still being evaluated but it is an encouraging sign that he was able to return to the game on Sunday. The injury is not believed to be serious at this time but is a situation worth monitoring due to how pesky and lingering hamstring injuries can be. Ertz already seems to be the second option in the Eagles TE room behind Dallas Goedert. Anything limiting his playing ability would severely hurt his fantasy value.
Ertz appeared to suffer a minor hamstring injury in Week 1. It is not believed to be too serious at this time. – MONITOR
Michael Gallup (WR) Dallas Cowboys
Calf Strain, Initial Injury: 9/9/21
The Cowboys potent offense received a significant blow as one of their top WRs suffered a calf injury in their game against the Bucs. Gallup has already been put on the short-term IR and was given a timetable of three to five weeks to return to play. A calf strain means that there has been damage to muscles in the back of a player's lower leg. These injuries, like hamstring strains, have a tendency of lingering and can reinjure if not given enough time to properly heal. Gallup will have a difficult time accelerating and jumping with this injury due to the muscle not being as powerful. Fellow Dallas WRs Lamb and Cooper were already must start but should see an increase in targets with Gallup sidelined.
Gallup is on the short-term IR with a calf strain. I would not expect solid fantasy football production until closer to Week 6 for the WR- SIT/IR
Curtis Samuel (WR) Washington Football Team
Groin Injury, Initial Injury: 6/2/21, Short-term IR
It is being reported that Curtis Samuel is being placed on the short-term IR due to recently aggravating his groin injury. Samuel had missed over three months of practice with this injury and will be missing AT LEAST the first three weeks of the regular season. With how this injury has progressed I wouldn't be surprised for him to miss closer to six to eight weeks. Additionally, I would not expect much production from Samuel in the early half of the season. Rookie WR Dyami Brown and WR Adam Humphries both see their fantasy stock raise with this news.
Tre'Quan Smith (WR) New Orleans Saints
Hamstring Injury, Initial Injury: 8/3/21, Short-term IR
One of the Saints' projected top WRs coming into the season, Tre'Quan Smith has been placed on the short-term IR with a hamstring injury that he suffered at the beginning of August. Expect a bump in WR Marquez Callaway's targets in the early part of the season with both Saint's WRs Smith and Thomas on the IR. Smith will not be moving from the injury report anytime soon, nonetheless in Week 2.
Gus Edwards (RB) Baltimore Ravens
ACL Tear, Initial Injury: 9/9/21
Gus Edwards suffered a significant knee injury in practice last week and it has been confirmed that he tore his ACL. This is a season-ending injury and he will now be looking to come back in the 2022 season. All three of Baltimore's top running backs coming into the year, Dobbins, Edwards, and Hill, are now out for the season. The Ravens have recently acquired veteran RB's Le'Veon Bell, Devonta Freeman, and Latavius Murray to compete with rookie RB Ty'Son Williams for the top spot in the Ravens backfield.
Michael Thomas (WR) New Orleans Saints
Ankle Surgery, Initial Injury: 8/13/20, Surgery: June 2021
Let's start with the diva of the fantasy football injury report. After a disappointing 2020 season due to an ankle injury, the general consensus was that Thomas was going to have ankle surgery in the offseason and there would be no lingering effects going into the 2021 season. Of course, things didn't go as planned and he had the surgery done in June. This basically guarantees he would miss the start of the 2021 season.
The Saints will be without their number one receiver for at least the first six weeks of the regular season as Thomas was placed on the Injured Reserve (IR). On the injury front, the surgery should improve his route running and run after catch ability. Michael Thomas is not a WR you are going to be able to depend on to get you to your fantasy playoffs this year. That being said he may help you win in the playoffs IF things go according to plan this time.
Rashod Bateman (WR) Baltimore Ravens
Core Muscle Surgery, Initial Injury: 8/10/21, Surgery: 8/13/21
Rookie, WR Rashod Bateman's career got off to a rough start as he was injured in training camp while attempting to make a cut during a route. The injury was deemed severe as he underwent core-muscle surgery three days later. Bateman was placed on the short-term IR to begin the season, making him eligible to return in Week 4. This injury was caused by quick sudden movements, AKA running routes. It will take a significant amount of time for Bateman to feel comfortable running routes at full speed. Let's remember that the Ravens just spent a first-round pick on Bateman. I wouldn't expect them to rush him back before he is 100% ready.
N'Keal Harry (WR) New England Patriots
AC Sprain, Initial Injury: 8/19/21
Patriots WR N'Keal Harry was diving for a pass during the team's second preseason game when he landed on and injured his left shoulder. This is a common way for a player to injure their AC joint, which connects your shoulder to collarbone. An AC sprain is a painful injury that affects a WR's ability to reach across their body and dive for catches. The Patriots have decided to place Harry on the short-term IR while he recovers from this injury and he would be eligible to return by Week 4. Harry is firmly on the injury report in Week 2 and will be here for a bit.
T.Y. Hilton (WR) Indianapolis Colts
Neck Surgery, Initial Injury: 8/25/21, Surgery: 9/1/21
Hilton suffered a neck injury in practice and was dealing with disc issues in his spine. Surgery was performed to help fix the issue and the procedure is not thought to be season-ending. The Colts have placed Hilton on the short-term IR, and he would be eligible to return in Week 4. However, it is unlikely Hilton will return this quickly as several months are usually required after neck surgery. It is not realistic for you to expect Hilton to contribute much fantasy-wise during the first half of the regular season.
Tarik Cohen (RB) Chicago Bears
ACL Surgical Repair, Initial Injury: 9/27/20, Surgery: 10/6/20
During a Week 3 matchup with the Atlanta Falcons, Bears RB Tarik Cohen suffered a torn ACL on a punt return and had surgery to repair his knee a short time after. Cohen has been placed on the IR to begin the season. This means that he will at least miss the first six games of the season. This is not a good sign for an RB whose role in the offense was already fading due to newfound stud and teammate David Montgomery. I would not expect much production out of Cohen in the beginning half of the year. However, he may be able to find a role in the offense again in the second half of the season.
This injury report will be updated until Week 2 ends. Make sure to stay up to date on all the latest injuries this season over on Twitter @SGPNFootballDoc!
RELATED CONTENT
Impact Rookies to Draft for 2021
Kickers to Stream for September
Defense and Special Teams to Stream for September
Early Week 2 Waiver Wire Fantasy Football Targets
Fantasy Football Injury Analysis: 5 Players to Avoid Drafting