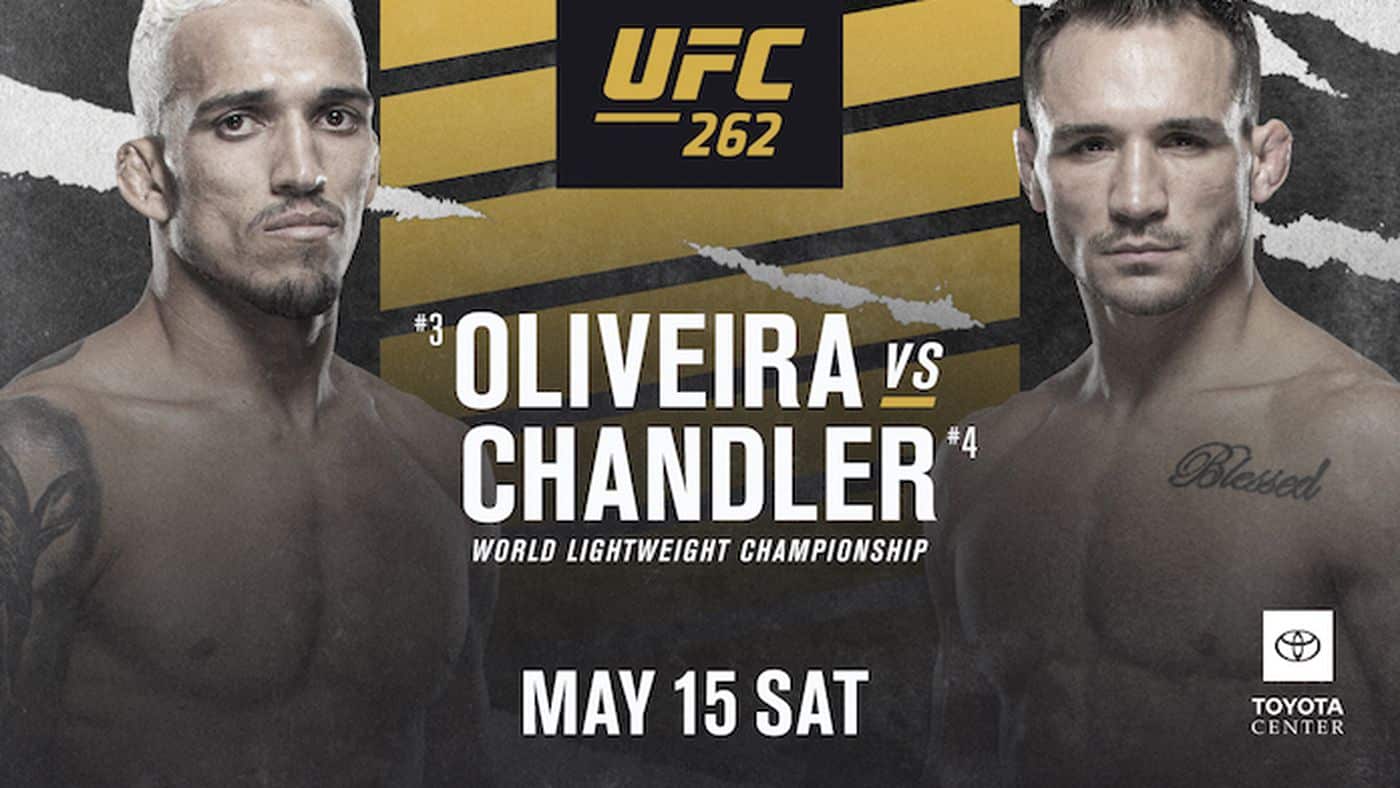 The UFC octagon hits the road once more this weekend, touching down in the Toyota Center in Houston, Texas with a full house expected to be on hand. The fight card has taken some unfortunate hits of late, but it's still a solid offering, with a new UFC Lightweight Champion to be crowned in the main event. So let's get going with my UFC 262 predictions – all winners, guaranteed.
RELATED
The 10 Commandments of MMA Betting
8 UFC Stats That Will Win You Money
All odd courtesy of PointsBet
UFC 262 Predictions
Charles Oliveira (-135) vs Michael Chandler
With the UFC Lightweight Championship currently vacated after Khabib Nurmagomedov's retirement, we're guaranteed to have a new champion crowned after this match on Saturday (extenuating circumstances notwithstanding). This is a very tough fight to pick, but I'm going with the surging Charles Oliveira to improbably become a UFC champion. If you want to roll the dice, take the win via submission prop.
Beneil Dariush (-175) vs Tony Ferguson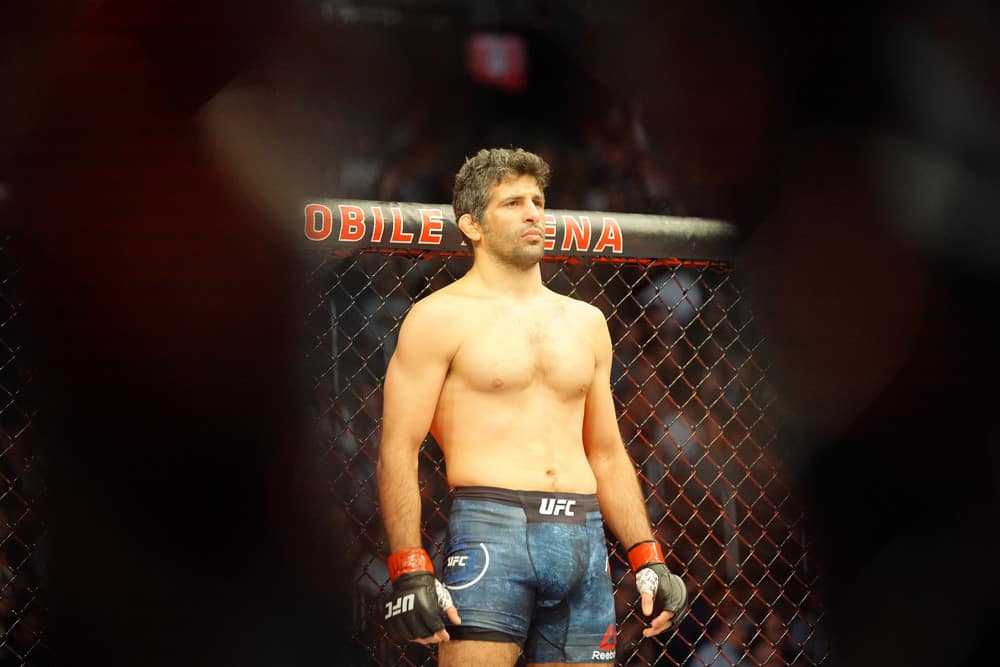 This is more me fading Tony Ferguson than it is me investing in Beneil Dariush. I think Ferguson has shown for quite a while now that he's not the fighter he previously was (or wasn't as good as we thought he was, either or). And Dariush is no slouch, winning six-straight fights. I'll go with the much younger fighter on a hot streak in almost any fight.
Matt Schnell (-165) vs Rogerio Bontorin
Two flyweights take this hastily arranged fight at a weight class up – bantamweight. This is a short notice fight for Rogerio Bontorin, who additionally just fought in March and got knocked out. Those are the two main reasons I'm going with Matt 'Danger' Schnell to win. He's also bigger and a more active striker, to boot.
Viviane Araujo (+112) vs Katlyn Chookagian
Time to get some of that sweet, sweet plus money in live dog Viviane Araujo. Vivi has won four of her last five fights, is the more active striker, and has the better grappling stats. The only concern is former title challenger Katlyn Chookagian is a fighter that appears to be more active striking than she actually is (throws a lot of strikes and makes a lot of noise, but doesn't land anything significant), which can sway judges. Regardless, Araujo is the pick.
Shane Burgos (-140) vs Edson Barboza
This featherweight battle is a tough one to pick, but I'll go with the chalk. Shane Burgos is younger, twice more active landing strikes, and has betting striking and grappling stats than Edson Barboza. He's also won three of his last four fights. But betting against a dangerous striker like Barboza is always a roll of the dice.

Ronaldo 'Jacare' Souza (-120) vs Andre Muniz
This is a fight I've switched my pick on since breaking it down – time will tell if I made the right choice. Yes, betting on a 41-year-old fighter who just got brutally knocked out in his last fight is risky business, but that was a fluke, as Ronaldo 'Jacare' Souza was dominating Kevin Holland up to that point. In this battle of high-level grapplers, I'll go with Jacare for his superior grappling and superior power on the feet.
Lando Vannata (+100) vs Mike Grundy
I flip-flopped my choice in this fight as well after doing more research on it. While Mike Grundy has a very clear path to victory – take Lando Vannata down and outwrestle him for a decision victory – I think he'll have a hard time keeping 'Groovy' down on his back. I'll go with the bigger, younger, more active striking underdog here.
Antonina Shevchenko (-130) vs Andrea Lee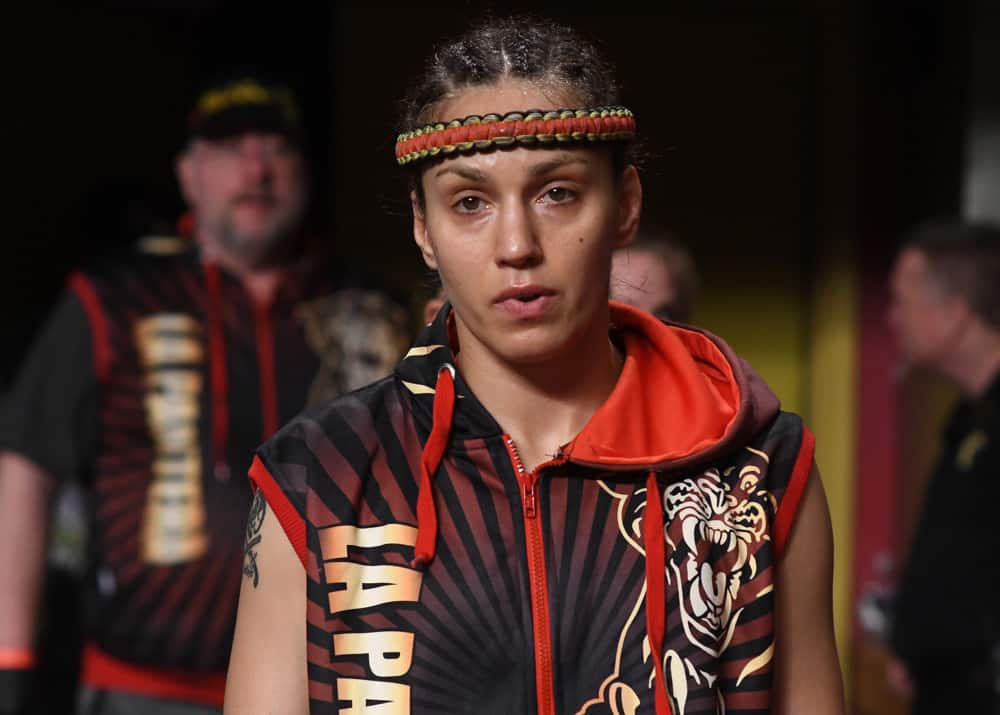 Yet another tough fight to pick – you're so lucky to have me be your tour guide on this card! Andrea 'KGB' Lee is on a three-fight losing skid, while Antonina Shevchenko is coming off of a TKO victory. As I said, this is a tricky one to pick, but I'm backing champ Valentina's sister to make it two wins in a row come Saturday.
Jamie Pickett (-115) vs Jordan Wright
In the comic book-sounding battle between 'The Night Wolf" and 'The Beverley Hills Ninja', I'll go with the wolf in Jamie Pickett. Jordan Wright has shown his chin is suspect in his two fights inside the octagon (on the Contender Series and his UFC debut), and Pickett has the reach advantage and better striking and grappling stats.
Gina Mazany (-210) vs Priscilla Cachoeira
Gina 'Danger' Mazany has looked great since switching camps and dropping down to the 125-pound weight class, and I expect that to continue this Saturday against Priscilla Cachoeira. Look for Mazany to use her strength advantage and superior wrestling to run he record to 2-0 at women's flyweight.
Tyler Lutz (-125) vs Kevin Aguilar
I'm taking a UFC newcomer in Tyler Lutz in this prelim featherweight battle. Kevin Aguilar is skidding bad, having lost three straight, while Lutz is much younger and should have the advantage anywhere the fight takes him.
Christos Giagos (-225) vs Sean Soriano
Sean Soriano is making his UFC return, after six years out of the promotion, on short notice, which doesn't bode well for him. Christos Giagos is the better fighter here, as well, so he's the pick.
Overall Record: 408-336
2021
Record: 99-78
Earnings:  -($2200.83)
Return on Investment:   -(12.4)%
UFC 262 Predictions Related Posts
UFC 262 Picks (aka BINGO!!) | MMA Gambling Podcast (Ep.37)