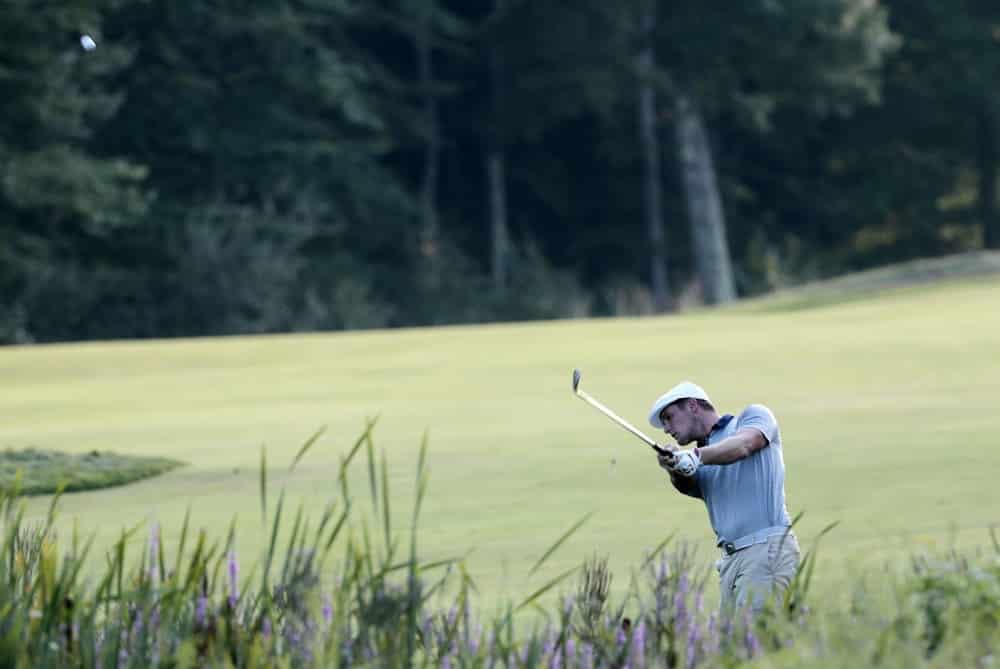 For the first time in two years, the FedEx Cup Playoffs pays visit to New England as the Top 125 players on the PGA Tour play The Northern Trust at TPC Boston.
Here's everything to know about the event before you place a single wager on it.
The Field
As mentioned previously, the Top 125 players in the FedEx Cup standings will play The Northern Trust, site of the first leg of the FedEx Cup Playoffs. After this tournament, the Top 70 in the standings will survive and advance to the next round.
While we don't know if all 125 players eligible will play just yet, one thing we know for sure is that Tiger Woods will play the first leg of the FedEx Cup playoffs. There was some question whether or not Tiger would play, as he looked completely gassed at the PGA Championship. Maybe that's the reason why he'll play this week, as his approach of playing only once before a major clearly wasn't the right call. He'll look to try and find some momentum in the weeks ahead leading up to the U.S. Open.
For the full field list, click here.
The Golf Course
Don't let the name of TPC Boston fool you – it's actually located closer to Foxborough. The golf course opened in 2003 and was first designed by Arnold Palmer before Gil Hanse completely overhauled the joint in 2007. Sometimes renovations and redesigns go poorly, but Hanse's was an absolute gem. As a result of his endeavors, the course was named "Best Remodel" in 2007. Hanse was able to exploit the natural New England landscape to shape the golf course into an interesting track that both the club members and the PGA Tour pros thoroughly enjoy.
That's not just me sugar coating it either – it really does look like a fun golf course to play. This is high praise because for the most part I could care less for the typical soulless TPC golf course. But much of the golf course feels like a trek through the New England woods where the golfers are asked to navigate around wetland hazards and rugged terrain to land the ball on quick bentgrass greens. And despite all the trees the golf course plays a lot more open than it looks, meaning that the golfers can pull drivers on many holes.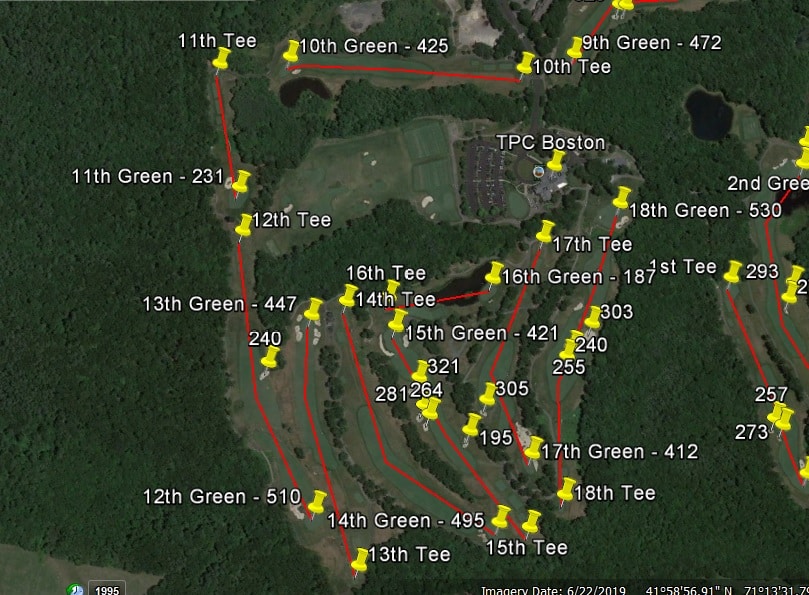 Gil Hanse is responsible for some of the best renovations and restorations in the game, and the reason why he's such a popular architect is that he designs the golf course to play to all skill levels. Typically the fairways on his golf courses are generously wide and don't have a ton of forced carries, which is inviting for higher handicaps to keep the ball in play. His golf courses also play best when they're firm and fast, as an amateur can utilize the ground game to run the ball up to the green.
But his golf courses remains a challenge for low handicap players who try and be aggressive with inconveniently placed fairway bunkers in optimal driving zones, quick undulating greens and shaved down greenside collection areas to punish anyone who doesn't hit the perfect shot when they go flag hunting. While birdies are out there, big numbers can happen in a hurry if a better player displays sloppy ball striking.
His golf courses can be an acquired taste, and some PGA Tour professionals have openly complained about some of his design features at TPC Boston. The most famous critique of TPC Boston from the players came at the 2017 Dell Technologies Championship, where before the tournament Hanse added a pair of centerline bunkers on the 12th hole about 300 yards off the tee:

Before its addition, this hole was a very straightforward test of execution for the players that often led to very comfortable pars. But by adding the centerline bunkers, it now created a bit of an uneasy tee shot for the pros. Even the most straight tee shot could still find its way into trouble.
The players were not happy with this addition. Paul Casey called the hole "awful". Justin Thomas called it a terrible redesign. And it was such a nuisance that some players purposely hit their tee shot down the adjacent 13th fairway just so they could avoid it.
In truth, the players were being huge babies about the hole. There still was plenty of room to navigate off the tee and still avoid finding what overall were very small bunkers. Nevertheless, Gil Hanse caved into the pressure from the players and removed the bunkers in time for the playing of the 2018 Dell Technologies Championship.
Betting Strategies
True to the typical nature of Gil Hanse designed golf courses, a wide variety of players have great success at TPC Boston. The names of previous winners are a hodgepodge of all types of different golfers. Shorter, more accurate players like Henrik Stenson and Chris Kirk have won this tournament. Strong drivers like Rory McIlroy and Justin Thomas have also won here. And guys who did a little bit of everything well like Rickie Fowler and a pre-beefed up Bryson DeChambeau also call themselves winners. Past leaderboards reveal that there are many ways to skin a cat at TPC Boston.
This is further confirmed upon examination of a plot chart of the most important attributes to success at TPC Boston:
About the same amount of emphasis is placed on both driving accuracy and driving distance at TPC Boston. But one thing that is very true is that overall ball striking is very important, as both driving and approach play take a much bigger significance than scrambling and putting.
There are also not a lot of comparatives of regular PGA Tour stops that TPC Boston can correlate to. Some of the most correlated golf courses to TPC Boston in terms of relative skill sets include seldom used places like Royal St. George's, Royal Portrush, Medinah, and Congressional. All of these golf courses, however, are major venues, and like all major venues ball striking is by far the most important factor to decide who wins the tournament.
Lastly, the following players in the field this week have gained over 1.5 strokes per round on the competition (minimum of 20 rounds play) at TPC Boston:
Tiger Woods
Louis Oosthuizen
Rory McIlroy
Jordan Spieth
Paul Casey
Dustin Johnson
Adam Scott
Jason Day
Phil Mickelson
Gary Woodland
Hideki Matsuyama
Brandt Snedeker
Matt Kuchar
As one can see, there are all different types of golfers (bombers, short tacticians, etc.) in this list. But all of them are considered some of the best ball strikers ever to play on the PGA Tour. Gamblers need to examine both long term and recent form with ball striking, which will help guide their bets this weekend.