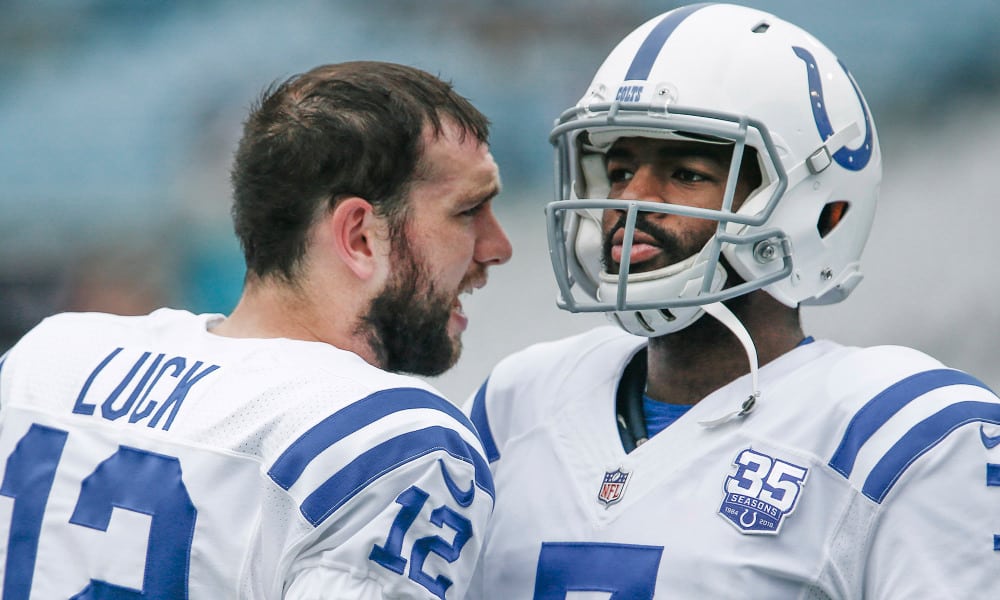 Last season was an interesting one in the NFC South. Andrew Luck was back to being healthy but it took him a little while to find his form. Once he did, he led the Colts on a long winning streak and they are now poised to be a contender for years to come thanks to his skills and the depth that has been built around him. Or at least they were until he decided to retire abruptly.
Houston also had a long winning streak last season and it got them a division title. Without Luck around it looks like they might win the division relatively unopposed as Deshaun Watson has proven he can be one of the best QBs in the league, even if health has been a concern for him too. Ditto for top defensive player J.J. Watt. He has had an awesome career but the team does not have much to show for it. The Texans and the Colts are the top of the division but there is no terrible team in the AFC South.
Indianapolis Colts
2018 Record: 10-6
Indy had just one win after 5 games a year ago. Many were saying Luck was done and with him any chance of being good this decade. Then things turned, they won 9 of 10 and beat rival Houston in the Wild Card round. Luck had a monster year with over 4500 yards and 39 TDs.
Key to Indy's success was the fact that they also found a defense. Darius Leonard was an animal at linebacker as a rookie with 163 tackles and 7 sacks. The Colts finished 10th in scoring defense and had an average margin of almost a touchdown. There is no reason they can't be just as good this season and they do not have to play a first place schedule like Houston.
Key Departures
Andrew Luck (QB); Ryan Grant (WR); Hassan Ridgeway (DT); Matt Slauson (OG)
Key Additions
Devin Funchess (WR); Justin Houston (DE); Rock Ya-Sin (CB)
Season Win Total
Over +105 / Under -125 10 Wins
Prediction: 6-10
Indy was my pick to win the division, with Luck leading the way. Though I do think that Jacoby Brissett is a capable player, and amazing fantasy sleeper if you got him at the right moment, no Luck, might mean no Luck. Luck was a difference maker with both his talent and his intangibles. The defense might have been underrated last season and coming into this season but we are not talking 1985 Bears here. They were good enough to support an offense that was supposed to be at least Top Ten. With Brissett leading the way they are going to lose some close games where getting a lead and holding or an in game comeback was likely. The Luck thing does not smell good so close to the season for a lot of reasons. Without him they are going to lose those 50/50 spots more than they would have won.
Fantasy Radar: Devin Funchess
Funchess never put up big numbers in Carolina. I thought he could really break out with Luck but think that can still be the case even without him and I assume he has been working a lot with Brissett to this point too. He is a nice compliment to TY Hilton with his size and look for him to steal some of the TDs that Eric Ebron got a year ago and get between 800 and 1000 yards too. Hilton's numbers could certainly suffer without Luck and that will likely be to Funchess' gain.
Houston Texans

2018 Record: 11-5
Houston started slow last year, losing their first three games. Then they went on a 9 game winning streak, winning 11 of 13 overall to take the division. They had nothing left for the rival Colts in the playoffs though, losing meekly at home 21-7. Even though it was a disappointment they are bringing back the same group to try and right things and go further this season. It is a talented group.
Deshaun Watson is really good. He might put himself in harms way too much but he is super productive too. You can make a case that DeAndre Hopkins is the best receiver in the game and the rushing attack is very productive. The defense was great against the run but bad against the pass last season. They did not give up a lot of points though. They have to make a big push while JJ Watt is still dominant. He won't be forever.
Key Departures
Kareen Jackson (CB); Tyrann Mathieu (S); Alfred Blue (RB)
Key Additions
Tashaun Gipson (S); Matt Kalil (LT); Bradley Roby (CB)
Season Win Total
Over -110 / Under -110 8 Wins
Prediction: 10-6
This team is not going to fall off the map but the record slides from a year ago. They have a tough start with road games at New Orleans and at San Diego in weeks 1 and 3. A first place schedule also gives them New England at home. A little less momentum midseason and things are not quite as rosy. They probably make the playoffs with that record and they will be, or could be a tough out.
Fantasy Radar: Will Fuller
They keep waiting for Fuller to arrive. He was second on the team in catches a year ago but he only caught 32 balls. Look for that number to double as he might post his first 1000 yard season. Houston does not work the ball to their TEs or RBs all that much so he can really boost his numbers
Jacksonville Jaguars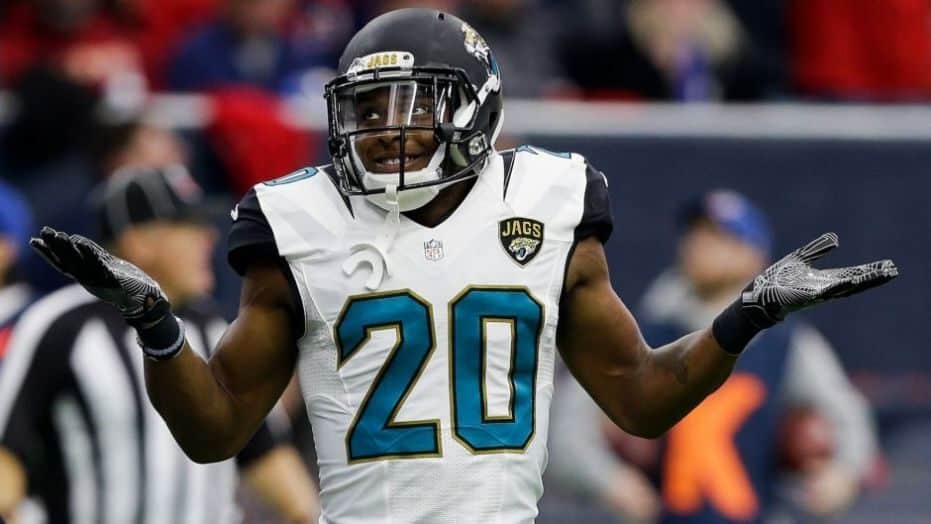 2018 Record: 5-11
The Jags were a huge disappointment last season. They did not maintain their momentum or even hold steady, they took a huge step back. The offense was tragic and they finally parted ways with maligned QB Blake Bortles as a result. As in years past though it was not his fault. The running game crashed and without it he was hard pressed to do much in the passing game on his own. Leonard Fournette was a bust.
The defense put up good numbers again and will be leaned onto be strong. They allowed just under 20ppg but they did not get the big plays, the sacks and turnovers, they did the year before. They are returning most of the same unit this year and there is every reason to think they can be just as good. They even added extra pass rushing in the draft.
Key Departures
Blake Bortles (QB); Tashaun Gipson (S); TJ Yeldon (RB)
Key Additions
Chris Conley (WR); Nick Foles (QB); Geoff Swain (TE); Jawaan Taylor (RT); Josh Allen (DE)
Season Win Total
Over -115 / Under -105 7.5 Wins
Prediction: 9-7
There is some upward mobility here for Jacksonville. There is every reason to think they can have a top ten defense and with Nick Foles manning the controls the offense should be much more consistent. It will not be elite but they can pull out some games that might have been losses in the past. If they can win at Houston or Indy (a much better possibility now) then tehy can really push Houston for that top spot. Their schedule is not that tough.
Fantasy Radar: Chris Conley
Conley could become the top option for new quarterback Nick Foles. With a more dependable signal caller the Jags are more likely to throw it a little more and that could mean big things for the former chief. He can hit some home runs for the Jags this season and is the only established receiver with some size.
Tennessee Titans
2018 Record: 9-7
Tennessee is at a crossroads. In their current iteration they have been good enough to win some games and even make the playoffs but there are big time question marks about whether they are good enough to win anything that matters with Marcus Mariota at the helm. Last year they fell a game short of making the playoffs as the quarterback struggled more than expected given his time in the league.
The defense was really stout last season, third in the league in points allowed but offenses that lead with the rushing attack are not faring well these days. Coach Mike Vrabel is all about toughness and wants to by physical but it might be holding this team back. The problem is they do not really have the personnel to play another way. I think it will be a lot of the same and hoping for better results this season. That is not very exciting.
Key Departures
Derrick Morgan (LB); Brian Orakpo (LB); Quinton Spain (OG)
Key Additions
Adam Humphries (WR); Rodger Saffold (LG); Cam Wake (DE); AJ Brown (WR)
Season Win Total
Over -110 / Under -110 7.5 Wins
Prediction: 5-11
I am down on the Titans this season. Here is one thing that might mean nothing, they brought in Ryan Tannehill as insurance at quarterback, that is not a good sign. They have a tough schedule this season and might only win one division game. If things are not better right away they might go zero for September and then get crushed under that weight. I like Vrabel as the coach but this team does not seem right to compete in a tough division.
Fantasy Radar: Corey Davis
It has taken longer than expected for Davis to live up to his first round draft stock. I think they are going to emphasize the pass a little more this season and that pushed him over 1000 yards and close to 10 TDs. There are not a lot of great options in Tennessee either.
Division Previews
NFC West
 Full Preview – Podcast
NFC East
Full Preview – Podcast
NFC North
Full Preview – Podcast
NFC South
Full Preview – Podcast
AFC West
Full Preview – Podcast
AFC East
Full Preview – Podcast
AFC North
 Full Preview – Podcast
AFC South
Full Preview – Podcast
Andrew Luck Retirement & AFC East Preview Video