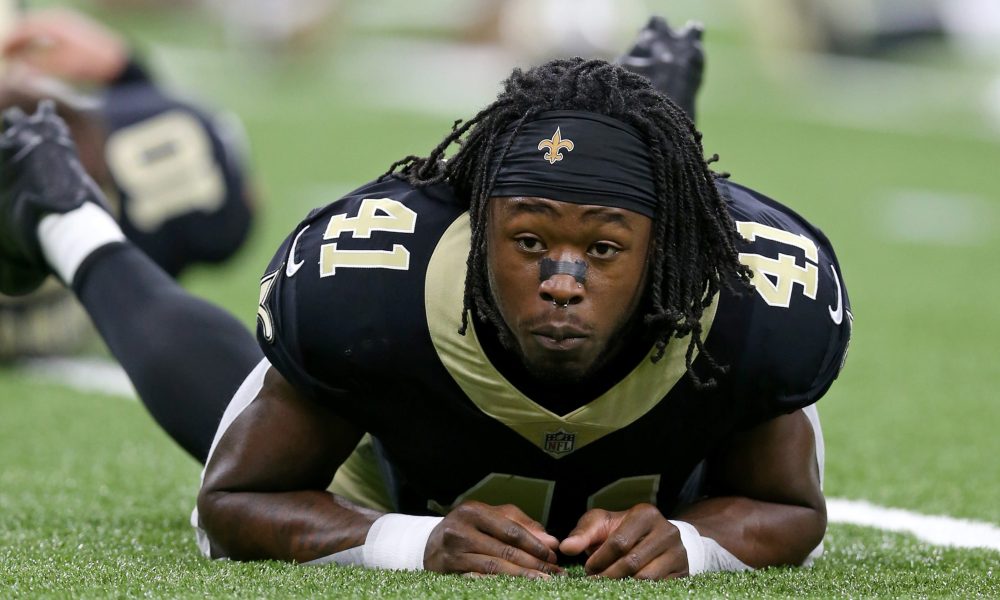 By all rights New Orleans should have been in the Super Bowl last season. They might have won it too. They had an awesome regular season as Drew Brees proved there is more than one ageless wonder at quarterback in the NFL. They look primed to repeat as division champs and more this season.
The rest of the division is looking to bridge the gap. Atlanta was in the Super Bowl not too long ago, ditto for Carolina, but those teams have big questions on defense and at quarterback respectively. Tampa brought in a new coach who is looking to get the program turned around. Among these three teams there is no obvious answer as to who is the best and the gap is small.
New Orleans Saints
2018 Record:  13-3
New Orleans was really good last season. The offense might have been a tad lower than normal but the defense was middle of the pack and with Drew Brees operating, that combination works well in NOLA. They have not had a lot of turnover this offseason so even though they are facing a tough early schedule there is a lot to like about this group.
Drew Brees is aging really well and combined with Alvin Kamara and Michael Thomas, there is not a better group of triplets in the league. Kamara might get featured a little more which is kind of hard to fathom given he scored 18 TDs a year ago.
On defense they can be good again and once they get Sheldon Rankins back from injury they can start showing the form that made them so dangerous a year ago.
Key Departures
Mark Ingram (RB); Max Unger (C); Alex Okafor (DE)
Key Additions
Jared Cook (TE); Nick Easton (C); Malcolm Brown (DT)
Season Win Total
Over -125 / Under +105 10 Wins
Prediction: 13-3
The Saints have a tough start to the schedule. Their first four opponents all won 10+ games a year ago and made the playoffs. Still two are at home so they should be alright early and once they are peaking breathe through most of the rest of the schedule. Look for a sweep of division games getting them another NFC South crown and a home playoff date or two. In Week 2 they are at the Rams in a nice rematch that will have everyone drooling.
Fantasy Radar:  Tre'Quan Smith
Just a rookie last year he proved that he can make big plays. He has great size and speed and odds are that Michael Thomas' production comes down (it can't really go higher) which could mean another 20 grabs and another 3-4 TDs. He is a home run hitter on a team that likes to take its shots.
Atlanta Falcons
2018 Record: 7-9
The Falcons are only a couple of seasons removed from their epic Super Bowl collapse. A lot of the same faces remain, especially on offense where the combination of Matt Ryan and Julio Jones was as good as ever last season (even if it never seemed to find the end zone). Offense has never been a problem for this group.
Assuming the offense continues to be among the more productive in the NFL the success of the Falcons will hinge on how their defense is. Will the be able to get stops? Create big plays? Turnovers? If Atlanta can be a better than average defensive team, like they were on their Super Bowl run, then there might be two team in the NFC South heading to the playoffs this season.
Key Departures
Tevin Coleman (RB); Bruce Irvin (DE); Brian Poole (CB); Matt Bryant (K)
Key Additions
James Carpenter (LG); Tyeler Davison (DT); Chris Lindstrom (RG); Kaleb McGary (RT)
Season Win Total
Over -115 / Under -105 8.5 Wins
Prediction: 9-7
This Atlanta team seems best position to push New Orleans this season. They are not as good as the Saints but their schedule is a lot lighter and they have those two games against each other. I think they probably nestle themselves into second place and hope for some breaks that might give them a Wild Card birth. Look to bet some overs and fade this team on the road where a lack of defense will hurt them. 
Fantasy Radar:  Calvin Ridley
Ridley led the team in TDs last season in what was a pretty strong rookie campaign. He caught 64 balls a year ago but that number should jump over 80 this season and with it his first 1000 yards season too. He will steal from Jones and Mo Sanu, but in a nice way for fantasy owners.
Tampa Bay Buccaneers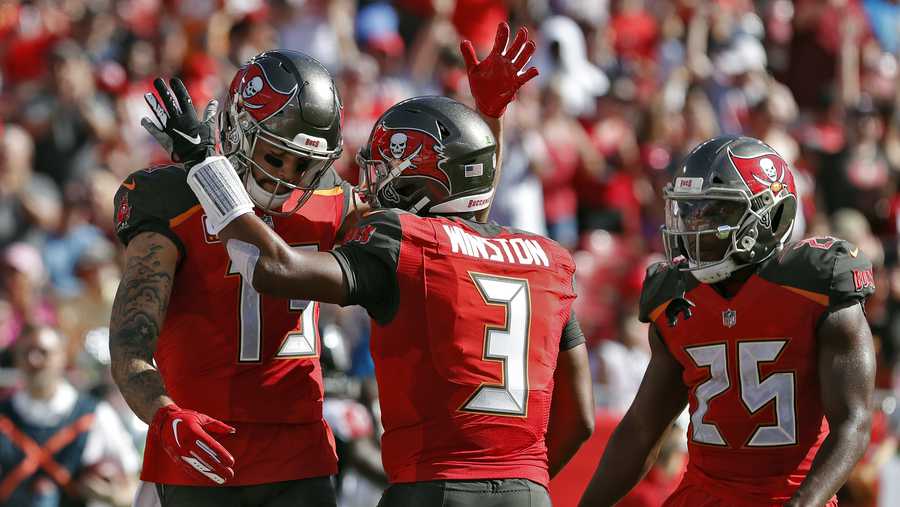 2018 Record:  5-11
Tampa was not boring last year. They weren't good but they were at least interesting thanks to the top passing offense in the league. However, at some point winning is kind of a thing so they are doing a reset with new coach Bruce Arians leading the Bucs. Arians has always been able to put together strong offenses so this group could be a little more balanced than a year ago when they were tops in the league in passing but couldn't run the ball.
Any success the Bucs have will likely come from improvement on defense. Arians brought in Todd Bowles and they were a pretty awesome combo when Bowles was running his defense in Arizona. He had more to work with in the dessert but given they were 31st in scoring last season allowing 29 ppg there is really only one way to go this season. I am expecting improvement.
Key Departures
DeSean Jackson (WR); Andrew Adams (S); Adam Humphries (WR);
Key Additions
Earl Watford (RG); Bradley Pinion (P) Devin White (LB); Mike Edwards (S)
Season Win Total
Over -110  / Under -110 6.5 Wins
Prediction: 8-8
I like this team to be better than a year ago. If they are they have a great chance to get off to a good start with the first three games against bad team and two of them at home. Beating Carolina at home on Thursday would establish the pecking order in the division. I like Bowles to get the defense going and Arians will help the offense reduce mistakes. Put those together and the Bucs are semi relevant again. 
Fantasy Radar:  OJ Howard
Howard's numbers went up in his second season but he is still not where the elites at TE are in terms of production…this is the year he makes the leap.   Tampa has turned over some receivers and Arians will recognize the big time potential of Howard, who is a supreme athlete.
Carolina Panthers
2018 Record:  7-9
It was a tale of two season for the Panthers last year. They started 6-2 but then lost 7 in a row to see their season disappear in front of them. Most of those were close losses so they are left wondering what might have been had Cam Newton been a little sharper. I am not sure that is the best way to look at it though. They might have been lucky early rather than unlucky late.
Either way they are hoping that a healthy Newton can be enough of a difference maker. They have one of the best running backs in the league in Christian McCaffrey but the rest of the roster is not brimming with talent. The defense looks good up front and in the middle but it is not the unit that led them to the Super Bowl just a few seasons ago. This group is one with a high floor but low ceiling.
Key Departures
Thomas Davis (LB); Devin Funchess (WR); Julius Peppers (DE); Matt Kalil (OT); Ryan Kalil (C)
Key Additions
Bruce Irvin (DE); Matt Paradis (C);
Season Win Total
Over -125 / Under +105 7.5 Wins
Prediction:  7-9
As you can see from the prediction I am not bullish on Carolina this season. Cam is likely a disappointment and other than the versatility of McCaffrey I am not sure what this team does really well. They are strong on the defensive line I guess but I am not sure that is enough for them to show much improvement. The schedule is not terrible though so if they are better they could get to 10 wins. Newton has to be mistake free and a few others turn back the clock. That's not very exciting.
Fantasy Radar:  Curtis Samuel
Samuel is still transitioning from a guy who was handed the ball to one who catches it. He is super athletic and shifty in space and I think he can nearly double his production from a year ago which saw him catch 39/494. Someone has to step up and they might be a little more conscious of all the touches McCaffrey has been getting.
Division Previews
NFC West
 Full Preview – Podcast
NFC East
Full Preview – Podcast
NFC North
Full Preview – Podcast
NFC South
Full Preview – Podcast
AFC West
Full Preview – Podcast
AFC East
Full Preview – Podcast
AFC North
 Full Preview – Podcast
AFC South
Full Preview – Podcast
NFC South Preview Video