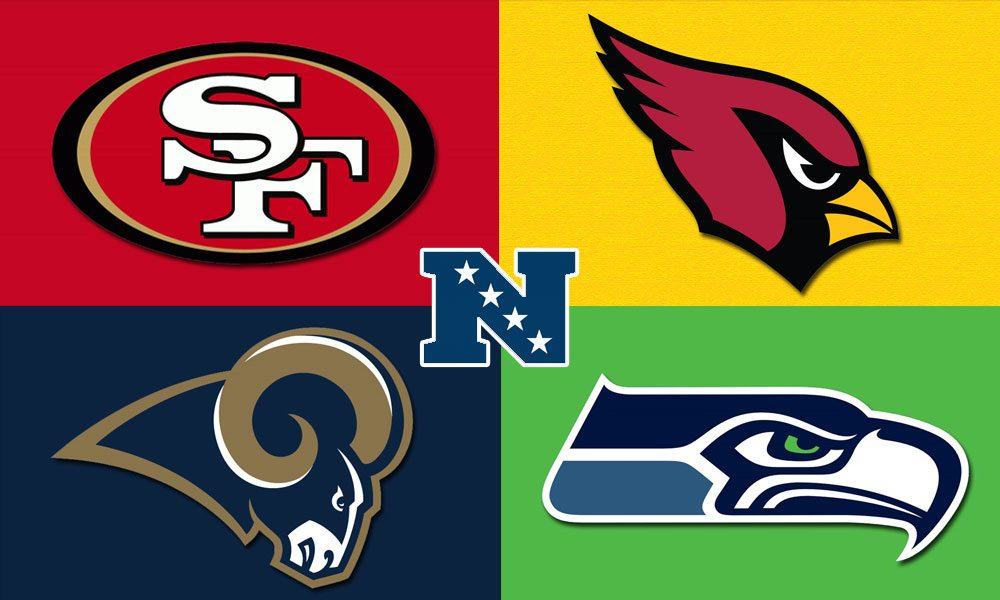 Check out our entire 2018 NFL Draft Team Needs Series

49ers (LB-OT-RB)
Expectations are rising; optimism is the sugar in peoples coffee in the bay since the dreamer Jimmy Garoppolo arrived. The team is undefeated with the QB, and the front office looks to makes moves to accommodate him. Whatever makes Jimmy happy, will soon be a slogan in San Francisco for years to come. For now, Rueben Foster's off-field antics have the 49ers looking at having to go out an solidify a position that's already in shambles as it was.
9 Total picks
Round 1: 9
Round 2: 59
Round 3: 70 / 74
Round 4: 128
Round 5: 143
Round 6: 184
Round 7: 223 / 240
Prediction
The pick here is simple, get one of the top linebackers available. Whether its Tremaine Edmunds or Roquan Smith, the 49ers can't let their Linebacker of the future pass them by.
Cardinals (QB-CB)
This pick can go in many ways as the need for a Reliable franchise leading Quarterback is a must for Arizona. The only problem is sitting at 15 they miss out on the top tier of quarterbacks with Buffalo and Miami ahead of them. So either they trade down to draft the guy they have on top of their board, or they wait and take a chance on Lamar Jackson. I don't see him fitting well there with the situation and pieces surrounding him.
8 Total Picks
Round 1: 15
Round 2: 47
Round 3: 79 / 97
Round 4: 134
Round 5: 152
Round 6: 182
Round 7: 254
Prediction
If they don't trade down to get a top tier QB, look for Arizona to look for a reliable cornerback that can be trusted to play opposite of Patrick Peterson. The loss of Tyrann Mathieu will also be critical to replace. Arizona selects Minkah Fitzpatrick
Seahawks (OL-WR-RB)
Offensive line woes, ongoing problems for the last few seasons in Seattle. AT the moment they only return Center Justin Britt, and Duane Brown also comes back from his first half season as a Seahawk. Russel Wilson was ranked in the top 10 in sacks, and the coaching staff will be looking to keep him clear as he seems to be having to scramble more out of the pocket to create more as of late because of poor protection.
8 Total Picks
Round 1: 18
Round 4: 120
Round 5: 141 / 146 / 156 / 168
Round 7: 226 / 248
Prediction
The Seahawks clear up their offensive line problems with a sleeper of a lineman in Isaiah Wynn or Will Hernandez.
Rams (LB-OL)
The Los Angeles Rams just kept making noise after coming off a year as the most improved team. They added 2 of the top talents Marcus Peters, and Aqib Talib tacked on to a rude, defensive lineman in Ndamukong Suh. The defense is set, and Aaron Donald will be licking his chops to get training camp started. One place you can hurt the Rams defense was running the ball, surprisingly, and that has to be credited with the 2nd level's inability to track down the ball and make open field tackles. The linebackers, in particular, the outside, have to be addressed.
Round 3: 87
Round 4: 111 / 135 / 136
Round 6: 176 / 183 / 194 / 195
Prediction
The Rams won't select until the 3rd round but they will be looking to draft someone to fill the linebacker position that can serve in run and passing coverage.