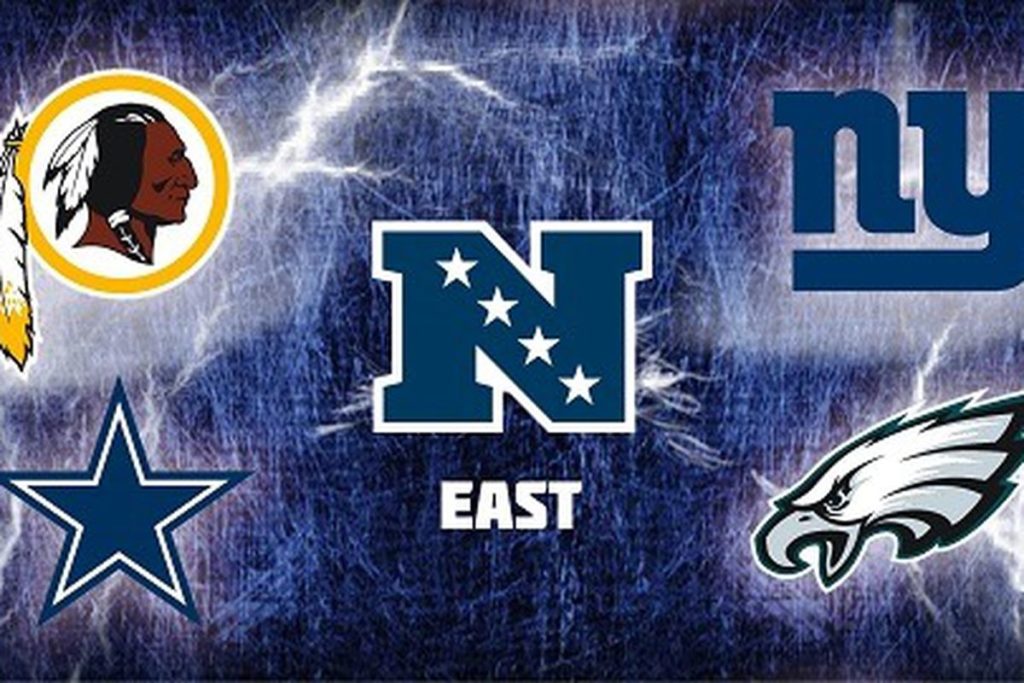 Check out our entire 2018 NFL Draft Team Needs Series

NFC East
Giants (DL-RB-QB)
New York holds the keys to where this draft ultimately goes. Depending what happens with the first pick, they will have the dilemma in choosing between the top running back prospect since Adrian Peterson, or by far the most prolific pass rusher in the draft by a wide margin. The departure of JPP is something that the team knows it will need to figure out during this draft and Bradley Chubb brings all the physical traits needed to be the next big pass rusher. Last season, Chubb tallied ten sacks while vexing 25 tackles for loss. This wasn't just a one year fluke, in 2016 he also had double-digit sacks and over 20 tackles for loss. The other candidate, none other than the best looking running back prospect to come through the draft in years. Barkley crushed everything at the combine showing no flaws in his arsenal of weapons. Vision, speed, agility, power, he holds it all, and at the combine 40-yard dash, he solidified his speed bettering times of former prospects Leonard Fournette, Ezekiel Elliott, Christian McCaffrey and Alvin Kamara. He is faster than what many think and will be a household name in the NFL for years to come. A "once in a decade" type talent.
6 Total Picks
Round 1: 2
Round 2: 34
Round 3: 66 / 69
Round 4: 108
Round 5: 139
Prediction
Defensive Coordinator James Bettcher's 3-4 scheme thrives on the ability of a five-technique type defensive end to be able to win with a combination of strength and speed. The Giants draft Bradley Chubb, a freak athlete that will cause havoc in the backfield in New York for years to come.
Redskins (DL-LB-OL)
Washington enters the 2018 season with a new look after Kirk Cousins has departed. Washington has issues on every level and only have two picks in the first three rounds. One task at hand during this draft will be to address both sides of the trenches as both the offensive (21st) and defensive lines (32) struggle. The defensive side is dead last in DVOA as a unit, and the Redskins are 29th vs. the run.
6 Total Picks
Round 1: 13
Round 2: 44
Round 4: 109
Round 5: 142
Round 6: 188
Round 7: 231
Prediction
There are many holes to fill here, and one player won't be the factor in this team all of a sudden ranking top 10 on defense. However, they must take advantage of their draft spot and pick the best player available at the moment. The rush defense allowed 134.1 yards per game ranking them dead last in 2017. A player like Da' Ron Payne certainly can help a team in dire need. Redskins draft Da' Ron Payne
Cowboys (WR-DL-DB)
In one of the more puzzling moves this offseason, Dallas cut veteran Dez Bryant to clear up cap space and save money vs. the cap hit. Now they found themselves coming into the season with a wide receiver group led by newly acquired Allen Hurns, Cole Beasley, and Terrance Williams coming off minor surgery. The Tight end position is almost extinct with old reliable 35-year-old Jason Witten coming into his 16th season, and at some point, the Cowboys will need to replace old yeller.
10 Total Picks
Round 1: 19
Round 2: 50
Round 3: 81
Round 4: 116 / 137
Round 5: 171
Round 6: 192 / 193 / 208
Round 7: 236
Prediction
The loss of Dez leads me to believe that they will grab a wide receiver in this spot and if available, Calvin Ridley is the best option. A wide out, thats polished like a pro and will be instantly ready to plug and play in an offense looking for a receiver that excels in intermediate route running and can create separation for Dak Prescott to have bigger windows to throw in. Cowboys select Calvin Ridley
Eagles (RB-DB-TE)
When thinking of the Super Bowl champion Eagles, you think of a complete team with few holes in the roster. When being so fortunate, you have the luxury of being able to draft for the future and not exactly having to rush for talent and put a player out there that's not ready. Looking at the Eagles backfield, it seems as if the parking lot is full of with the likes of Jay Ajayi, Corey Clement, Wendell Smallwood and Donnel Pumphrey all on the roster. That's after LeGarrette Blount departed and Darren Sproles future is still unknown. The backfield looks full, but the truth is Ajayi is in his final year on the contract, and the other player's arent exactly three-down backs that can lead a team 20+ carries.
6 Total Picks
Round 1: 32
Round 4: 130 / 132
Round 5: 169
Round 6: 206
Round 7: 250
Prediction
Ive's said it before and reiterated when in a good position like this, you could afford to gamble some and take a chance on someone who might not be the best on paper, but you know holds extreme long-term value. One player who comes to mind this draft is Derrius Guice. The Eagles need a ball carrier, and conclusively reach for Guice, a ball runner that I think will play a critical role on someone's roster this upcoming season. Guice might be the sleeper pick of the draft.