Everybody loves an underdog story. There's nothing better than bragging to the entire bar about the plus-money bet that you just cashed. Predicting a college football upset can give you a high that makes you feel like you're standing on the mountaintop. You can bet these Week 7 College Football upsets against the spread, as single moneyline plays, or as a parlay, and you could be the Tailgate Hero. Welcome to the Sports Gambling Podcast Network Animal Shelter. Let's find you a dog.
Go here for daily free NCAAF picks!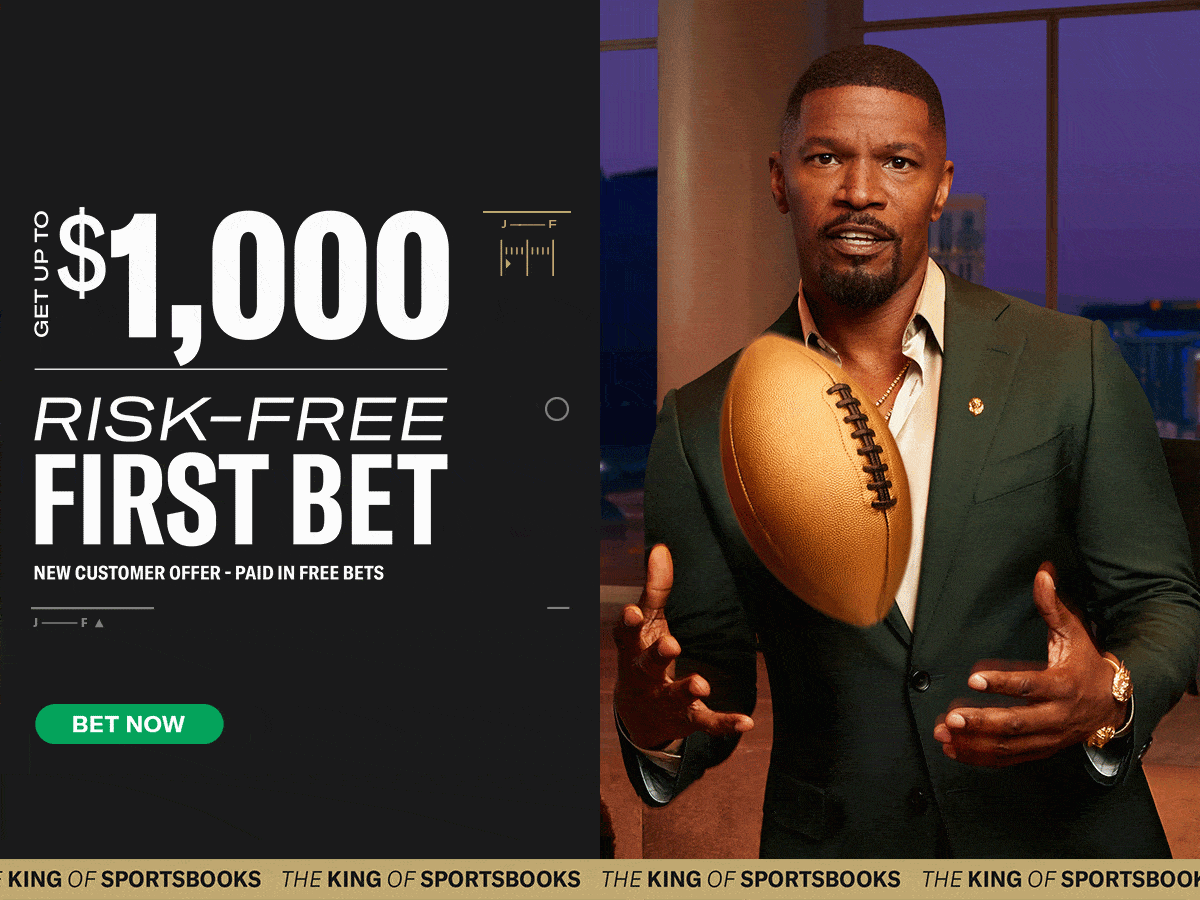 Week 7 College Football Upsets: Moneyline Parlay
+3028 The College Football Experience Parlay
We here at the Sports Gambling Podcast Network love large odds. Some people say parlay betting is dumb, but when you treat a moneyline underdog parlay like a lottery ticket, it's not. Let me explain. Many folks are avid lotto players. For example, Mega Millions and Powerball. The odds of winning the Powerball jackpot is 1 in 292.2 million, and even lower for Mega Millions at 1 in 302.6 million.
The notorious slogan is, "risk a little to win a lot." What if I told you that you could place your $2 lotto entry fee on a measured college football moneyline underdog parlay where you can select your winning numbers based on analysis instead of a machine randomly doing it for you? This week's college football upset picks would pay out $45.51 on DraftKings Sportsbook.
You can download the DraftKings app and use our code "SGP" on your first deposit. When you do that and bet $5 on any college football pick, you get $200 in bonus bets instantly!
There are 15 slates of college football. If you were to place just one $2 college football parlay each week, that's a $30 dollar bet total. With just one correct +3028 The College Football Experience Parlay, that's $32.56 of profit, $95.12 if two hit, $157.68 for three, etc.
Are you feeling more frisky? Those profit amounts increase incrementally with just a few extra dollars on each moneyline underdog parlay. Lastly, in case you weren't already sold, I can promise you that watching Oregon, Wyoming, and Colorado State play college football is more entertaining than 40 seconds of ping-pong balls.
Week 6 Recap
Week 6 was a tragedy. Pick Dundee's Wyoming Cowboys pulled off the unthinkable against Fresno State in the nightcap. However, Missouri and Washington State didn't win or even cover! Missouri led the entire game only to allow a go ahead touchdown with a minute left.
Then Brady Cook threw a pick-six with 20 seconds to play to blow the cover. His two INTs vs a bad LSU defense were his first two of the season. Lastly, UCLA outscored Washington State 13-0 in the 4th quarter to beat the Cougars. In all honesty, Wazzu didn't deserve to win that game. The Bruins missed a few field goals.
College Football Picks Record (All 1 Unit Bets)
Every ML Dog Pick: 7-14 (+1.35 units)
Dundee's Dogs: 3-4 (+4.35 units)
Noah's Dogs: 4-9 (+0.00 units)

Dundee's Dog: Wyoming Moneyline +300
Wyoming at (-10.5) Air Force (O/U 42.5)
Each week, I will write up Pick Dundee, aka Colby Dant's favorite college football upset prediction. Dundee also loves a good college football parlay and is well known for his success betting moneyline dogs. Dant's favorite Week 7 College Football upset is Wyoming to upend Air Force.
If you remember, during Week 1 and Week 6, Colby gave out the Cowboys at +455 and +180 to knock off Texas Tech and Fresno State, respectively. Both bets cashed, and it's only right to go back to the well again. You know what they say, "third time's the charm."
Dant believes that the market is just flat-out wrong on the Cowboys. With their backup QB, Wyoming was in a 10-10 tied game, with Texas entering the 4th quarter. The Pokes won't be nervous about Air Force's road environment. Plus, the Falcons don't own a win against a foe with a winning record yet this year.
Wyoming Head Coach Craig Bohl played for and coached with Tom Osborne at Nebraska. Osborne and the Cornhuskers' offense operated the Option offense. Therefore, Bohl knows how to scheme up his defense against Air Force's Triple Option. The Pokes have covered 11 of the last 13 meetings against the military academy. Bohl's squad has defeated Air Force in four of the last six meetings and six of the last nine.
Sportsbooks are baiting bettors into thinking that this is a letdown game for Wyoming. One question: is a game between two teams tied for the conference lead a letdown game? I don't think so. Let's go 3-0 picking the Cowboys this year.
How 'bout them Cowboys!

In Laramie, 5-1 @wyo_football has rallied from 17 down to beat Texas Tech … and ended the nation's second-longest win streak by taking down No. 24 Fresno State 👏 pic.twitter.com/8DhmObXs8s

— SportsCenter (@SportsCenter) October 8, 2023
Dog #2: Oregon Moneyline +154
Oregon at (-3) Washington (O/U 67)
This should be the most entertaining game of the week. There should be plenty of scoring in a game that may not have the best weather. Rain is expected Saturday afternoon in Seattle, Washington, along with winds up to 10 mph. The weather could affect the home team's offense more than the road team's. That's why Oregon is one of my favorite moneyline plays this week.
When looking at the matchup, there are a few advantages that can be found. Washington has the best passing attack in the country, averaging 11.6 yards per attempt. Oregon's defense ranks 4th in yards per attempt, allowing just 5.2 yards per pass. Inversely, the Huskies' defense ranks 17th in the nation, allowing only 6.1 yards per pass, and the Ducks offense is throwing for 8.7, and that's 25th.
But with some less-than-ideal weather, this game may have to be won on the ground. Washington's rush offense is just 38th in the country with 4.7 yards per rush. Oregon's defense is 11th in the nation, allowing only 3 yards per run. On the flipside, Washington's run defense is 49th (3.8), and Oregon's rush offense ranks 3rd (6.2).
Add in the fact that Oregon already owns a road win in a tough environment at Texas Tech. The stigma of Bo Nix playing poorly didn't come true in Lubbock that night. Nix was 32/44 with 359 passing, 46 rushing yards, two touchdowns, and no interceptions. Last year, Nix left early against Washington due to injury. This year, I think Oregon is even more talented and will get up in the revenge spot.
Oregon vs. Washington notes

Washington has won 1 home game in the series in the last 20 years. 🍻 to making it 21. Sco 🦆🦆🦆 pic.twitter.com/LCrZoKhAKm

— J rule (@Jruleoregon) October 8, 2023
Dog #3: Colorado State Moneyline +240
(-7.5) Boise State at Colorado State (O/U 61)
Boise State is looking less and less like Broncos teams of years past. Head Coach Andy Avalos' team has the 2nd worst defense in the country, allowing 7.5 yards per play. Another reason for it has been QB Taylen Green's decline. Lastly, the Broncos have a two-headed monster running game. RB George Holani has been MIA for five straight weeks with an "undisclosed injury."
On the Colorado State side of things, after swapping QBs, the offense has been underrated. Early in the season, QBs Clay Millen and Brayden Fowler-Nicolosi split time. Fowler-Nicolosi earned the starting job, and the offense has been great, averaging almost 33 points per game.
Star WR Tory Horton should have a field day against the nation's worst pass defense, allowing 10.5 yards per reception. Through six games, the Broncos have allowed eight receivers to eclipse 95 yards (Rome Odunze, Ja'Lynn Polk, Jalen McMillan, Kobe Hudson, Baylin Brooks, Brionne Penny, Roc Taylor, and Nick Nash). If Horton plays, he could break the game. In his first four games prior to leaving the 5th because of an injury, Horton averaged 135 receiving yards and caught at least nine balls in all four games.
With a home game against Wyoming next week, Boise State could be in a look-ahead spot. The Broncos' poor defense makes the Rams a live dog in one of the last college football games this Saturday night.
Colorado State receiver Tory Horton got a ton of attention for his big night vs CU a few weeks ago, and he put up another monster game on Saturday vs. Utah Tech. 10 catches for 227 yards and 3 TD, and he now leads the country with 45 catches this season pic.twitter.com/TrvobGIP9r

— Colton Denning (@Dubsco) October 2, 2023
The College Football Experience
For more analysis and entertainment on these games, make sure you turn into The College Football Experience. Colby Dant, PattyC, and NC Nick talk about each FBS game and mix in some FCS games, giving out moneyline and ATS college football picks every Wednesday!