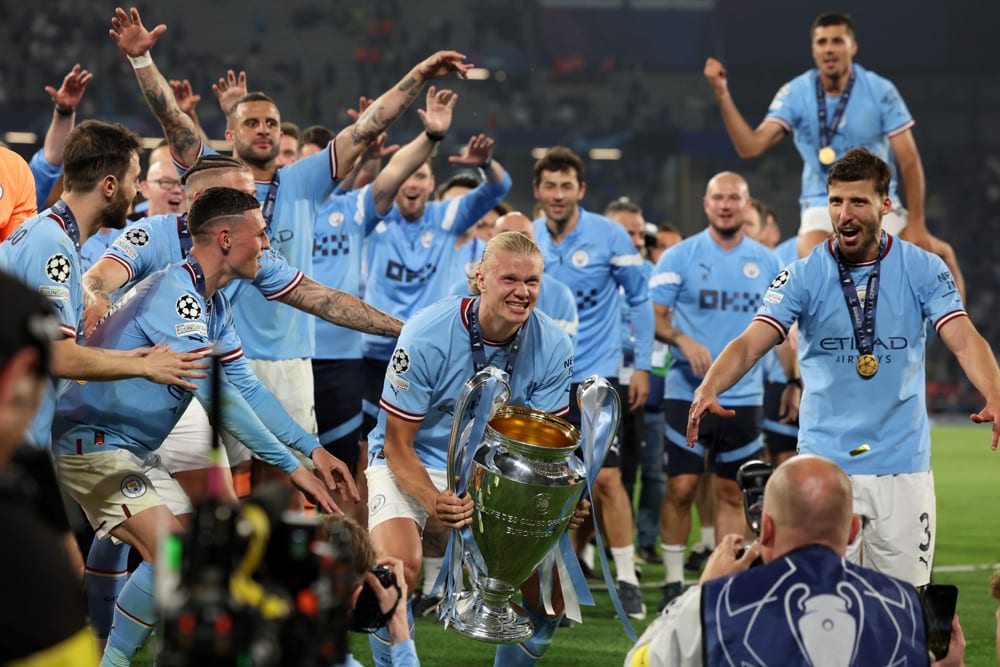 Believe it or not, the latest English Premier League season arrives in only nine days. 
The 2023-24 campaign kicks off with defending champions Manchester City traveling to face Vincent Kompany's Burnley. Elsewhere on Matchday One, Chelsea hosts Liverpool, Tottenham travels to Brentford, and Arsenal begins at home against Nottingham Forest. 
But, before matches get underway, we're here to provide a final summary of the various futures markets available to bettors as well as our favorite bets.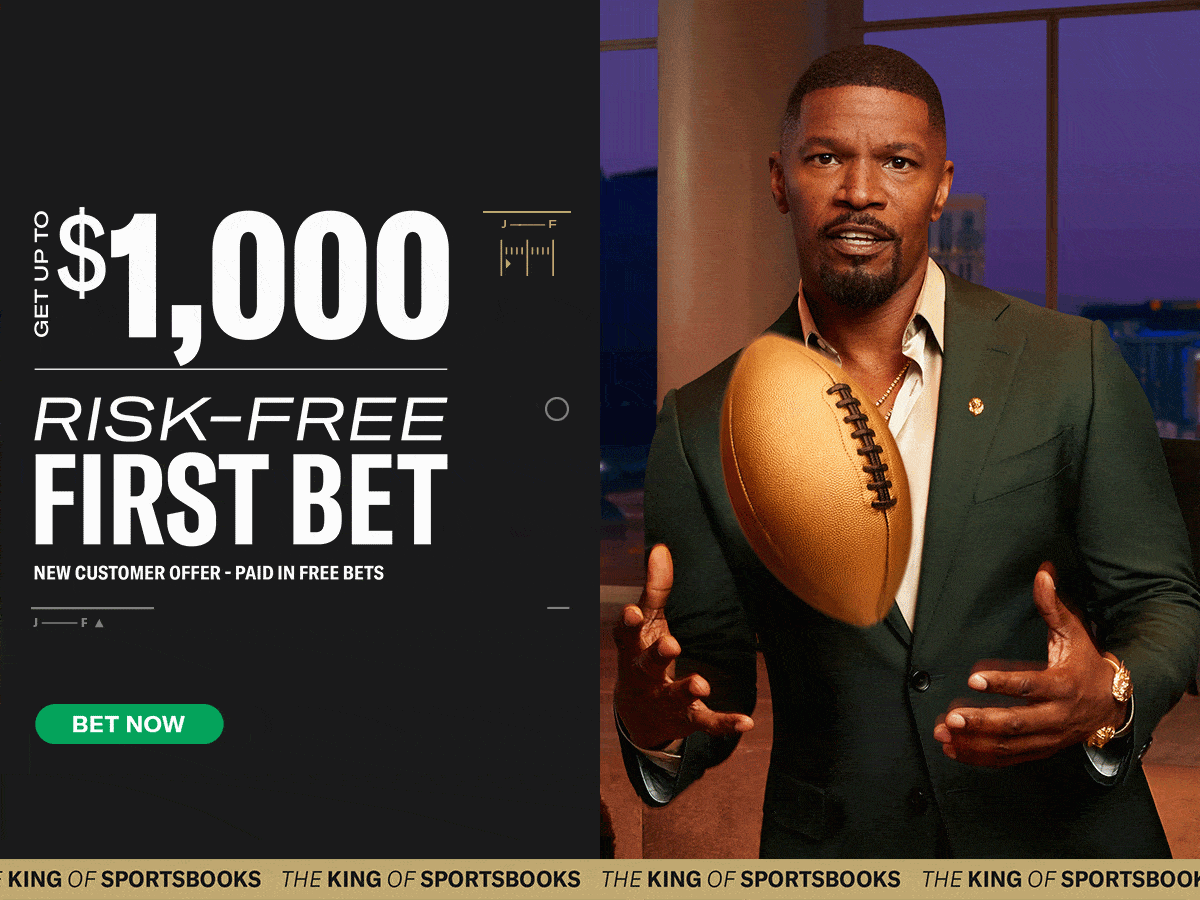 English Premier League Odds, Predictions: Futures Bets for the 2023-24 Season
English Premier League Winner Odds via BetMGM Sportsbook
Manchester City: -150
Arsenal: +450
Liverpool: +800
Manchester United: +1000
Chelsea: +1200
Newcastle United: +1600
Tottenham Hotspur: +4000
Brighton & Hove Albion: +5000
Aston Villa: +12500
West Ham United: +20000
Brentford: +25000
Fulham: +50000
Crystal Palace: +50000
Nottingham Forest: +50000
Wolverhampton Wanderers: +50000
AFC Bournemouth: +50000
Everton: +50000
Burnley: +75000
Sheffield United: +75000
Luton Town: +300000
We covered this market previously when the odds dropped on May 31. Notable movers from that time include Manchester City (down from -175), Arsenal (up from +900), and Liverpool (up from +900). 
Arsenal's summer signings are the factor driving this market movement. The Gunners added Kai Havertz, Declan Rice, and Jurrien Timber from Chelsea, West Ham, and Ajax. 
Despite those additions, it's still my opinion Manchester City is the likely title winner. Although they lost midfielder Ilkay Gundogan to Barcelona, manager Pep Guardiola's side appears on the precipice of adding RB Leipzig defender Josko Gvardiol. 
If City reaches plus-money during the season, I'll have no choice but to bet them live. 
I also remain a fan of Newcastle United in the mid-teens range. The Magpies quietly produced a solid summer window, adding Sandro Tonali and Harvey Barnes, and could see more business to bolster their squad for the Champions League. 
English Premier League Top-4 Finish Odds
Manchester City: -3000
Arsenal: -225
Liverpool: -190
Manchester United: -120
Chelsea: +138
Newcastle United: +150
Tottenham Hotspur: +333
Brighton & Hove Albion: +550
Aston Villa: +750
West Ham United: +2000
Brentford: +4000
Fulham: +5000
Crystal Palace: +5000
Wolverhampton Wanderers: +6600
Everton: +6600
Nottingham Forest: +10000
AFC Bournemouth: +15000
Burnley: +15000
Sheffield United: +25000
Luton Town: +50000
Unfortunately, there's not a lot of opportunity within this market. 
City and Arsenal, as demonstrated by the odds, should secure a top-four spot with relative ease. Even though Arsenal enters this season as a negative regression candidate based on last year's results, I still power-rate them ahead of most teams. 
Truthfully, the real opportunity in this market is taking a "no" on Manchester United, if available. Last season, the Red Devils finished with the sixth-best expected goal differential in the English top flight, per fbref.com. 
The offense is still far too dependent on Marcus Rashford. Last season, the England international finished as the only United player with 10+ expected goals. 
Their defense finished eighth in expected goals against, and they'll have the Champions League to contend with. Expect a dip from manager Erik ten Hag's squad. 
If a "no" market on United's top-four isn't available, the team I would target is Newcastle United (+150).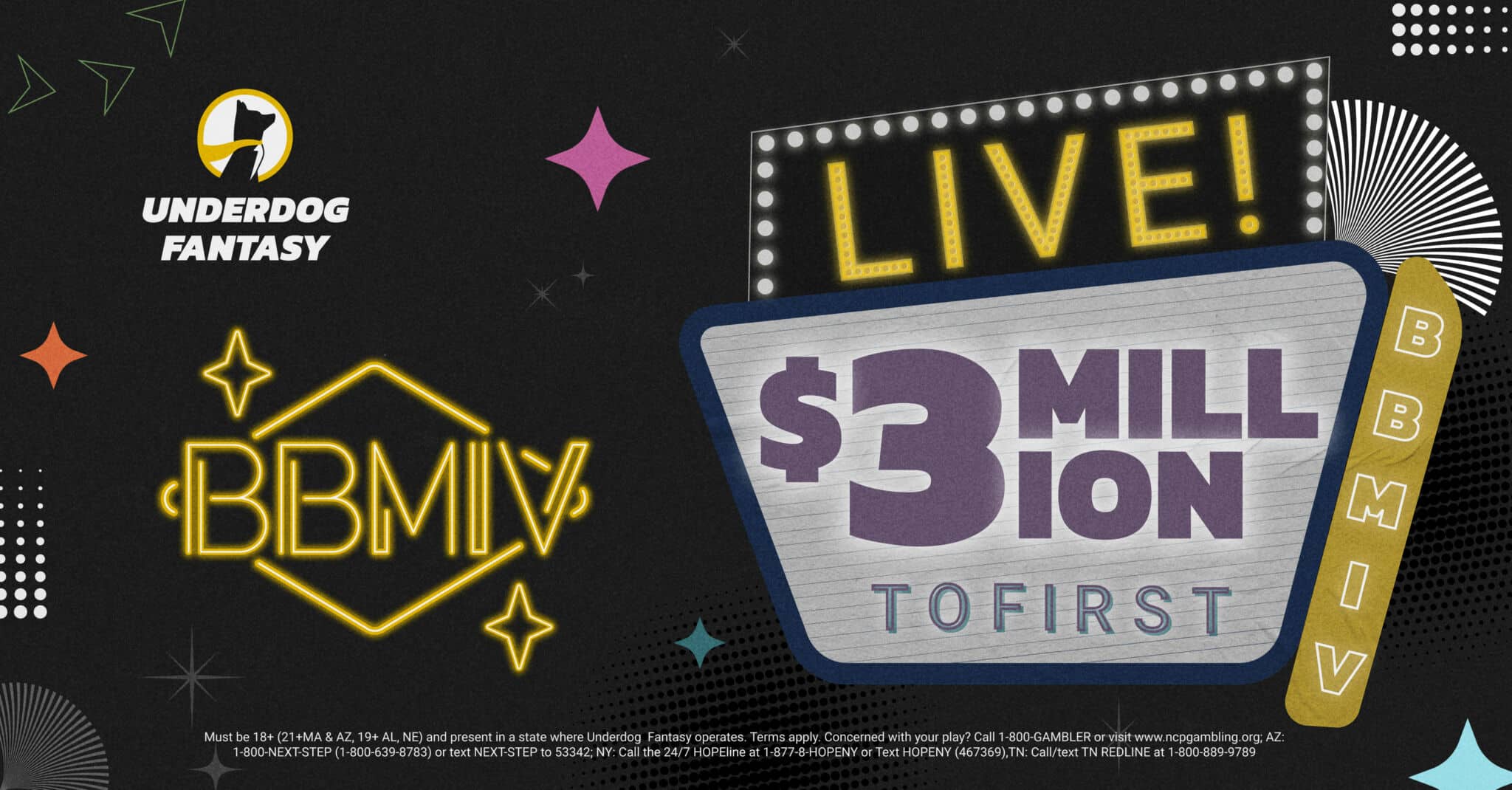 English Premier League Top-6 Finish Odds
Manchester City: -20000
Arsenal: -1200
Liverpool: -650
Manchester United: -450
Chelsea: -250
Newcastle United: -200
Tottenham Hotspur: -105
Brighton & Hove Albion: +165
Aston Villa: +300
West Ham United: +700
Brentford: +700
Crystal Palace: +1000
Everton: +1000
Fulham: +1200
Wolverhampton Wanderers: +1200
Nottingham Forest: +1600
AFC Bournemouth: +5000
Burnley: +5000
Sheffield United: +5000
Luton Town: +10000
Not much to bet on here from a futures standpoint. That said, the team with a case is Brighton & Hove Albion at +165. 
The Seagulls lost midfielder Alexis Mac Allister during the summer to Liverpool, an unquestionable blow to manager Roberto de Zerbi's attack. Last season, Mac Allister created 12.1 expected goals and 7.3 non-penalty expected goals, good for first and fourth on the team. 
In the event Brighton loses Moises Caicedo, too, they'd no longer be bettable in this market. 
But, if the Ecuador international stays on the south coast, Brighton has a high ceiling. Last year, they finished with the fourth-best expected goal differential, again per fbref.com. 
With Harry Kane's future at Tottenham unknown, Brighton could slot into that sixth spot if Kane departs. At +165, it's strictly a price play, but I'd bet it at +150 or better. 
English Premier League Top-Half Finish Odds
Arsenal: -5000
Liverpool: -5000
Manchester United: -5000
Newcastle United: -5000
Chelsea: -1400
Tottenham Hotspur: -500
Brighton & Hove Albion: -400
Aston Villa: -275
West Ham United: +110
Brentford: +200
Crystal Palace: +200
Wolverhampton Wanderers: +333
Everton: +333
Fulham: +350
Nottingham Forest: +450
Burnley: +550
AFC Bournemouth: +650
Sheffield United: +1800
Luton Town: +2500
The top-half race is interesting in that there are three teams – West Ham, Brentford, and Crystal Palace – vying for one spot. 
West Ham is interesting in that they enter this season as a positive regression candidate. Last year, the Hammers finished with a -13 goal differential compared to a -3.9 expected goal differential, per fbref.com. 
But, in less fortunate news, manager David Moyes finds himself without his best player in Rice. The West Ham hierarchy has also done nothing to replace that key piece. 
Based on that reason, Brentford at +200 is extremely bettable. 
Although the Bees will be without talisman Ivan Toney until January, they still possess an outstanding defense. Last season, manager Thomas Frank's side finished sixth in expected goals against. 
Toney's absence could force a more defensive approach from the Bees, who lost Pontus Jansson but added Nathan Collins from Wolves. 
A half-unit will suffice on Brentford to finish in the top half. Bet it at +175 or better. 
English Premier League Relegation Odds
Luton Town: -300
Sheffield United: -150
AFC Bournemouth: +250
Nottingham Forest: +250
Wolverhampton Wanderers: +300
Everton: +300
Burnley: +300
Fulham: +350
Crystal Palace: +550
Brentford: +800
West Ham United: +900
Brighton & Hove Albion: +3300
Aston Villa: +3300
Tottenham Hotspur: +6600
We previously covered this market back on July 21, so not a lot has changed. 
Nottingham Forest remains a bet for me. The downward shift in their odds – they moved from +275 to +250 – is slightly encouraging. 
I also found a +500 on Wolves at PointsBet Sportsbook, which qualifies as a bettable number. For the reasoning behind both squads, check out the above article. 
Bettors should also closely monitor the situation of Fulham's Aleksandar Mitrovic. In the event the Serbian international secures a move to Saudi Arabia, Fulham could qualify as a relegation candidate.