College Baseball's regular season has officially wrapped up, and now we have more brackets than we can handle. So this will be our last chance to see 70% of the teams play, making it my favorite week on the NCAA Baseball calendar each year.
This year, for the first time ever, college baseball betting odds on conference tournaments have been posted (BetRivers, Barstool, and Caesars). So I've dissected each of the biggest conference tournaments. Here are my SEC, ACC, Big 12, and Pac 12 Baseball Conference Tournament best bets.

College Baseball Betting Odds: Conference Tournament Betting Previews & Picks
ACC Baseball Tournament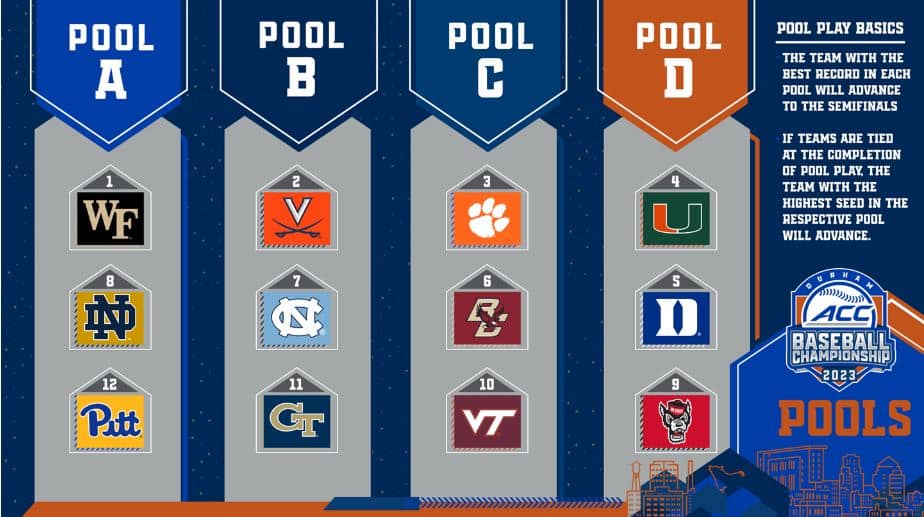 College Baseball Betting Odds
(+180 Wake Forest, +475 Virginia, +600 Clemson, +750 Miami Florida, +800 Duke, +850 North Carolina, +1100 Boston College, +1300 NC State, +1500 Notre Dame, +2000 Georgia Tech, +2500 Virginia Tech, +5000 Pittsburgh)
I really like how the ACC Baseball Tournament is structured, but it can be confusing. There are four pools of three teams. For example, inside Pool A is the (1) Wake Forest, (8) Notre Dame, and (12) Pittsburgh. Each of those teams will play each other. If a team goes 2-0, they win the pool and advance. The highest seed advances to the semifinals if all three teams go 1-1.
BETTING STRATEGY: one reason why I love this tournament is that usually, when a team loses their first game, they mail it in and get ready for the NCAA Tournament, especially if they're already comfortably in the field of 64. Last year teams that did not lose their first game went 3-0 when playing a team that did lose their first game. The winning team covered the run line in all three games.
ACC Baseball Tournament Overs
The 2022 ACC Baseball Tournament was played at Truist Field, the home of Triple-A Charlotte. Truist Field is the number one hitter's park in the International League. The 2023 ACC Baseball Tournament will be played at Durham Bulls Athletic Park.
Located in Durham, North Carolina, DBAP is ranked by park factors as the second-best hitter's park in the International League. Truist Field's dimensions are RF 315, CF 400, and LF 330. DBAP is slightly smaller. Its dimensions are RF 329, CF 395, and LF 303 (Blue Monster 32-foot high wall).
12 of the 15 games totaled more than ten runs in last year's tournament. Eight of the 15 games totaled 13 or more runs. A good reason for this is that these games are being played midweek. Each team's top starters aren't on full rest after last weekend, and the teams are digging deeper into their bullpens.
ACC Baseball Tournament Pick: Virginia Tech 40/1 (Caesars)
Knowing that these games will be played in a very hitter-friendly park, I was looking for a team that could thrive in that environment. Unfortunately, last year three pool's top seeds didn't even get to the semifinals, so I wasn't afraid to scale the board all the way down to the 11th favorite, Virginia Tech.
The Hokies have one of the ACC's most potent offenses. Virginia Tech owns the highest slugging % (.542) and third most home runs (97) in the conference. The Hokies are also the ACC's fourth highest-scoring offense, with a .952 Team OPS.
Clemson and Boston College are the Hokies' two opponents inside Pool C. Erik Bakich's Tigers have been one of the best stories in all of college baseball this season, but this park doesn't suit their strengths. Clemson is ninth in the ACC in slugging (.465), 12th in home runs (57), and ninth in scoring (7.2 runs per game). The Eagles aren't much better, with a .429 slugging % (12th), 61 homers (10th), and scoring 6.5 runs per game (12th).
Virginia Tech is in need of a statement in the ACC Baseball Tournament in order to make the NCAA Tournament. However, the Hokies are feeling good right now after beating number one Wake Forest 14-6 on Saturday. Coach John Szcef's offense scored 22 runs during the three-game series against the nation's first-ranked pitching staff. Against limited pitching and in a favorable environment, the Hokies are playing with house money, and I think they can make a run.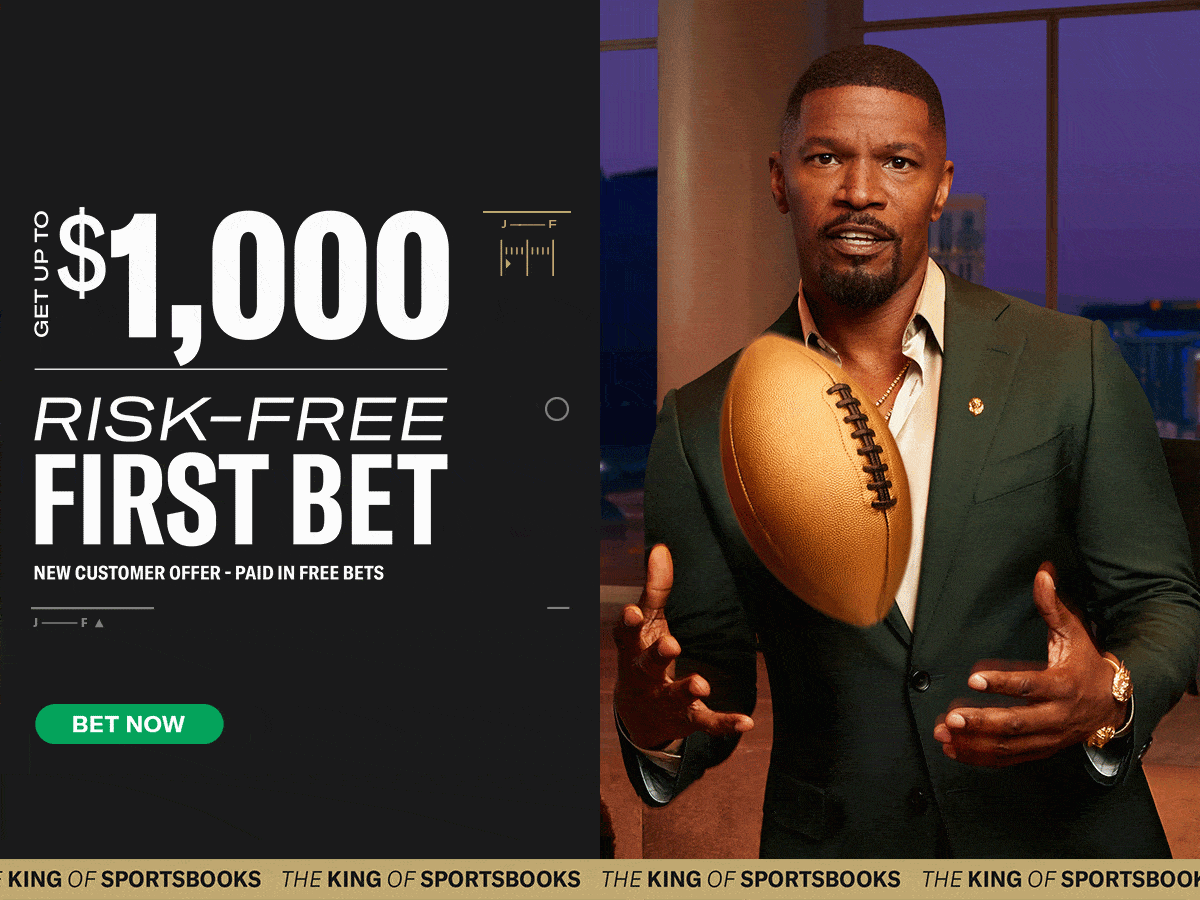 Big 12 Baseball Conference Tournament

College Baseball Betting Odds
(+250 Texas, +325 West Virginia, +375 Oklahoma State, +500 TCU, +600 Texas Tech, +700 Kansas State, +800 Oklahoma, +1700 Kansas)
The Big 12 Baseball Conference is super cool because it's set up exactly like Omaha. There are two double-elimination pools of four teams. The championship will take place on Sunday between the winner of the top and the bottom pool.
Big 12 Baseball Conference Tournament Unders
The 2023 Big 12 Baseball Tournament returns to Globe Life Field. The 2022 tournament featured many low-scoring affairs in the Texas Rangers ballpark. All 14 of the games played totaled 13 or fewer runs. In college baseball, most totals are around 13, give or take. Also, nine of the 14 games totaled ten or fewer runs.
Big 12 Baseball Conference Tournament Pick: Texas 5/2
In the final series of the season Texas swept the Big 12's top team, West Virginia, to earn a share of the conference title. The Longhorns also received a favorable draw. TCU, Kansas State, and Kansas all rank in the bottom half of the Big 12 in batting average, OPS, home runs, and runs scored.
Head coach David Pierce's Longhorns have the deepest pitching staff in the conference. Seven of their nine most used arms have ERAs sub 4.30. No other team in the Big 12 can match that. Plus, you have to add in Tanner Witt, who has an electric arm and is working his way back from Tommy John surgery.
The combination of a deep pitching staff and timely hitting has allowed Texas to win eight of their last nine games. It's chalky, but the Longhorns are the pick in the Big 12 Conference Tournament.
Pac12 Baseball Conference Tournament
College Baseball Betting Odds
(+200 Stanford, +350 Oregon State, +500 Washington, +600 USC, +750 Arizona State, +750 Oregon, +1000 UCLA, +1200 Arizona, +1500 Cal)
Last season was the inaugural Pac12 Baseball Conference Tournament. The bracket was set up, emulating Omaha. However, they added a ninth team this season and now have three pools of three teams.
I wouldn't say I like the setup. Like in the ACC Tournament, pool winners advance to the semifinals and will be reseeded. The highest seed will advance if all three teams in a pool go 1-1. Then the fourth spot in the semifinals is a wildcard. The highest-seeded 1-1 team that didn't win their pool will also advance to the semifinals.
Pac12 Baseball Conference Tournament Overs
This year's Pac-12 Baseball Conference Tournament will be played in the stadium as last year's. Scottsdale Stadium in Scottsdale, Arizona, acted as a launchpad in 2022. One specific tilt between Oregon State and UCLA finished 25-22. Additionally, 14 runs were scored in nine of the 14 contests last year. I'm sure the dry heat and 2,000 feet elevation help out tremendously.
Pac12 Baseball Conference Tournament Pick: Washington 5/1
Honestly, this is my least favorite pick of the batch. I feel like this conference is really up for grabs, but the fact that top seeds get a defacto second chance with a wildcard makes me look to one of them.
Washington enters the Pac-12 Baseball Tournament, winning 12 of their last 15 games but on a two-game losing streak (to Cal). I'll argue that may have been a good thing. The Huskies were riding high, were knocked down, but are now hungry again.
Washington is an all-around ball club. However, head coach Jason Kelly is a pitching coach at heart. In the last 17 years, Kelly became a pitching coach, most recently in 2022 at LSU. Ten of Washington's top 11 arms in innings pitched have ERAs below 5.10 which is tremendous depth in college baseball.
Kelly will be able to mix and match with his pen all week. Add in five hitters for the Huskies with batting averages over .300 with an OPS higher than .880. Washington lacks star power, but they have great depth, and that should help them the further they advance through the tournament.
SEC Baseball Tournament
College Baseball Betting Odds
(+400 Arkansas, +400 LSU, +500 Florida, +600 Vanderbilt, +700 South Carolina, +700 Tennessee, +800 Auburn, +800 Kentucky, +1200 Texas A&M, +2500 Georgia, +2500 Missouri, *Alabama not listed*)
The SEC Tournament is the hands-down best league in college baseball. However, I'm not the biggest fan of this bracket's format. The SEC Baseball Tournament bracket can be confusing, so if you're new, let me walk you through it. Teams seeded 5-12 play on Tuesday in a win-or-go-home game. The winners then advance to play a top-four seed at the beginning of double elimination.
Then, the four winners of those games move on to play each other in the winner's bracket. Next, the losers get sent into the elimination bracket. Next, the two winners of the winner's bracket get sent to the semifinals, where it turns into single elimination. Finally, the losers of those two games also get sent to the loser's bracket.
It can be confusing; I tried my best. Read the graphic if you're still lost.
Handicapping The SEC Baseball Tournament
On paper, we're getting the top four seeds at fair value. In four of the last five years, the SEC Regular Season Champ, or Co-Champ, won the SEC Baseball Tournament. The next four seeds are definitely not fair value because they could possibly be eliminated on Day 1. The next four seeds… wait, where's Alabama? The fine print on the SEC Tournament market says, "All bets stand if the unquoted team wins." This means that if Alabama wins, every bettor loses.
The Crimson Tide is rolling right now. Alabama has won five of their last six SEC weekend series and has won 12 of their previous 17 games. Alabama is gunning to host a regional and needs to perform well this week to bolster their NCAA Tournament resume. So it's absolutely nuts that BetRivers and Barstool are offering SEC Tournament odds without listing one of the hottest teams in the league.
Lastly, imagine you bet on Arkansas. The Hogs win their first two games and advance to the single-elimination semifinals. We saw it last year with Texas A&M. The Aggies fell to Florida. The Gators had already suffered a loss earlier in the tournament. Still, they got to advance to the championship game instead of Texas A&M. Something about that possibility rubs me the wrong way.
SEC Baseball Tournament Pick: 7/1 South Carolina
We saw South Carolina perform as one of the country's best teams through the season's two months. At one point this season, they led the country in home runs and ERA. Then injuries happened, and Ethan Petry hit that freshman wall after an insane start. The Gamecocks are getting healthy again.
Gavin Casas, Talmadge LeCroy, and Will McGillis have all returned back to the lineup over the last two weeks. Braylen Wimmer is the only notable player from the lineup who hasn't returned, but the starting nine is the most healthy it has been in quite some time.
On the pitching side of things, 11 pitchers have thrown 18 or more innings this season. Ten of them have ERAs sub-five. The only guy who doesn't have an ERA below 5.00 is Will Sanders, who came into the year on the shortlist to win SEC Pitcher of the Year. Sanders is dealing with a foot injury and hasn't pitched since May 5th. The Gamecocks have plenty of pitching depth to keep other SEC offenses at bay throughout the week.
Predicting South Carolina's Path
The biggest reason why I feel comfortable picking South Carolina is their path. They start off with Georgia in Game 1, who just flipped their entire starting rotation over the weekend in an effort to beat LSU without Paul Skenes on the mound. We often have no idea who will start these games, but we know 100% that UGA's top two starters, Charlie Goldstein and Liam Sullivan, won't pitch for the Bulldogs.
LSU also isn't desperate for a good performance in Hoover. I have a good feeling that the Tigers won't start Skenes in their first game because it wouldn't be normal rest for him. If this happens, it gives the Gamecocks a great chance to turn them over. LSU has serious questions about their pitching staff. Since the injuries to Garrett Edwards and Chase Shores, the Tigers have been scrambling to identify who their go-to arms are after Skenes and Ty Floyd in the rotation.
From then on, the SEC Tournament is a crapshoot for futures, and trying and mapping a prediction is pointless.
The College Baseball Experience
If you're interested in more College Baseball Conference Tournament futures picks, tune into SGPN's The College Baseball Experience, where Noah Bieniek will run through every conference tournament that is being offered by sportsbooks.