Numerous states have smartened up and are allowing gambling and daily fantasy to occur for the XFL in 2023. We are here to talk about XFL Week 2 DFS and discuss what players you should be eyeballing when setting your daily fantasy lineups this weekend.
Anyone who plays daily fantasy knows that building a lineup is tricky. It becomes extra tricky when we are entering Week 2 of the XFL rebirth. Thankfully, we know a bit more about player roles this week than we did last week. I am here to hopefully make your process a little easier and clear up that picture. Let's dive right in and look at the XFL Week 2 DFS flowchart to help guide your DFS lineup building this weekend.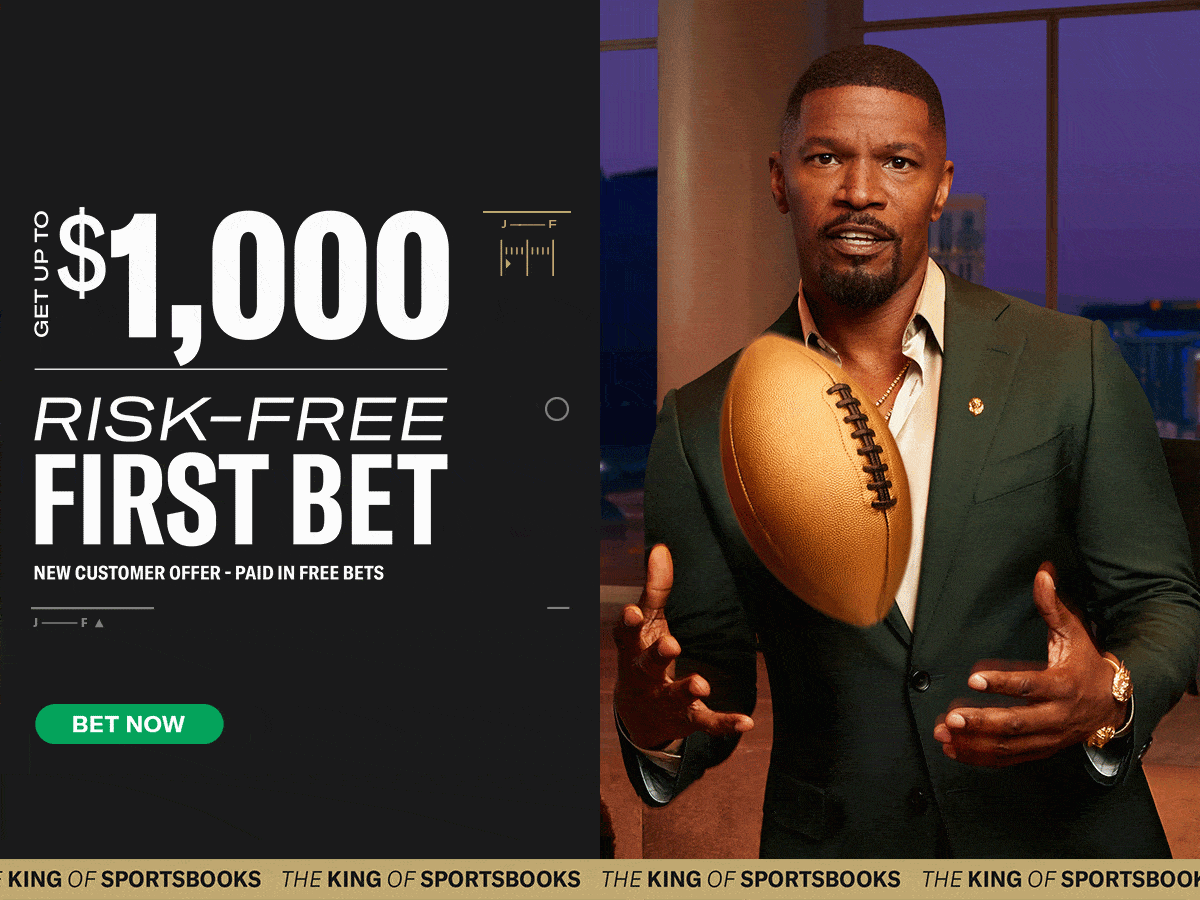 Exclusive SGPN Content
The Alt Fantasy Sports Podcast
XFL Week Two DFS Flowchart
The Process
I am taking another simple approach Week 2 DFS. I again chose to create two diverging paths. This process may be a little bit like building the plane as we fly it, so expect some changes with each passing week. This week, we have Week 1 statistics and usage to rely on one, which is definitely better than flying blind like we did last week.
For each of my diverging paths in Week 2, there is a common theme. That theme is volume. I want the guys seeing the most targets, the most rushing attempts, and throwing the ball the most in my lineups in Week two of the XFL.
Stacks on Stacks on Stacks
Stacked Vipers
Both of my lineups this week are starting with a single and double stack for my core bangers. In the first lineup, I am stacking Luis Perez and Jeff Badet. Perez gets the nod for two reasons. Firstly, he had an excellent Week 1 performance moving an efficient offense down the field with ease at times. Perez completed 61% of his passes for 249 yards, three touchdowns, and two interceptions. Good for the third-most yards in the league. Jeff Badet was on the receiving of six catches, 81 yards, and two touchdowns.
LUIS PEREZ AND JEFF BADET ARE TEARING UP THE #XFL.

The duo connect for their second TD in the first half, this time for 39 yards. This Vipers offense looks excellent with Perez at the helm in the #XFL. pic.twitter.com/i2P4bCbLds

— James Larsen (@JamesLarsenPFN) February 18, 2023
Double Dragon
Lineup number two is riding the Ben Dinucci train again. This reasoning is simple. Seattle loves to throw the ball. I am going to ride Seattle's volume until the wheels fall off. Dinucci threw the ball 54 times in Week 1 for 282 yards. Both were good for tops in the league. Seattle led the league in passing attempts and it was not really close. I am double-stacking Dinucci with Josh Gordon and Jahcour Pearson.
Ben DiNucci with the Mahomes-esque flip to Josh Gordon for a TD in the XFL.

This is the content you didn't know you need.

— Ari Meirov (@MySportsUpdate) February 20, 2023
Pearson led the team with 14 targets and caught 12 passes fr 95 yards. Gordon was targeted nine times in Week 1 and was able to bring in six passes for 74 yards and a touchdown. The combination of volume and red zone opportunities with this double stack makes this my favorite play of the weekend.
I do not stop there. I am bringing back this lineup with Austin Proehl at a bargain with a price point of $4,400. Seattle is going to attempt to throw early and often and run up the score. St. Louis proved in Week 1 that AJ McCarron can lead a success comeback effort through the air. Look for a lot of scoring in this game. Proehl was tied for the team lead in target in Week 1 and comes in at a budget price for my XFL Week 2 DFS lineup.
Houston We Have Liftoff
Houston scored 33 points in Week 1 and was led by Brandon Silvers. Many assumed McDonald would get the nod in Week 1 but Silvers beat him out for the job. Silvers proceeded to throw for 272 yards and two touchdowns against the dysfunctional Guardians. While the opponent may not have been great, it was a promising showing. Silvers' favorite target in Week 1 was Deontay Burnett.
https://twitter.com/SportsCenter/status/1627133719503941633?s=20
Burnett led the team with 12 targets, eight receptions, 90 yards, and one touchdown. As I said, we are targeting volume here. We are targeting high-usage skill players in the matchup and bringing it back with tight end Sal Cannella of the Renegades. Cannella led the team in targets with eight and caught seven passes for 70 yards. Get the two best pass catchers from a high-scoring matchup while they are still this affordable. Cannella is an absolute steal at $6,500 for this XFL Week 2 DFS lineup.

Ballage XFL RB1?
It may be boring, but I am targeting opportunity and high floors at this point in my lineup build. In lineup one, I plugged in Seattle's Blake Jackson and San Antonio's Kallen Ballage. Jackson finds himself in the top three of a heavily used receiving unit. Jackson was targeted 11 times last week and turned that into eight catches and 51 yards. He garnered the second-most targets on the team.
Believe it or not, Ballage easily led the league in rushing attempts in Week 1 with 24. He also got involved in the passing game while bringing in three catches. Ballage's price jumped this week but he still a bargain at $7,100. Get him while you can for your XFL Week 2 DFS lineup.
Smith Runs Angry
De'Veon Smith had a lot to prove this season coming off a lost USFL season where he was dismissed before the league started. Smith landed the starting job for Arlington and ran angry in Week one. Smith had the second most rushing attempts in the league in Week 1 after running the ball 15 times for 42 yards. He also managed two catches.
While the production does not jump off the page the volume is there. His $5,700 price tag is criminally low. I am getting him in as many lineups as possible. Bryant is another easy play with both a high floor and a high ceiling. Bryant was tied with Jeff Badet for the team lead in target with nine. In Week one, he only managed to turn those targets into four catches and 28 yards. An offensive explosion could be coming from Bryant in Week 2.
Defense
I am particularly intrigued by the Vegas Defense in Week 2. Vegas is priced as the second cheapest defense at $3,300. They were not spectacular in Week 1, but held a talented Renegades team to 22 points and only lost by two. This week, they find themselves matched up with the D.C. Defenders. The Defenders were bad on offense in Week 1 and threw for under 100 yards passing and had less than 200 yards of offense.
https://twitter.com/SuperBookSports/status/1627073697726238721?s=20
In lineup two, we have a little more flexibility and can fit a better defense into the lineup. You can choose between the Arlington Renegades or San Antonia Brahmas. The Renegades are uber-talented but draw a tough matchup against a Houston team that just dropped 33 points in Week 1. Houston dropped those 33 points on a pathetic Orlando team.
San Antonio finds themselves matched up with those Guardians in Week 2. Matchups against Orlando might be worth chasing at this point and that makes the Brahmas defense an intriguing play.
Related Content