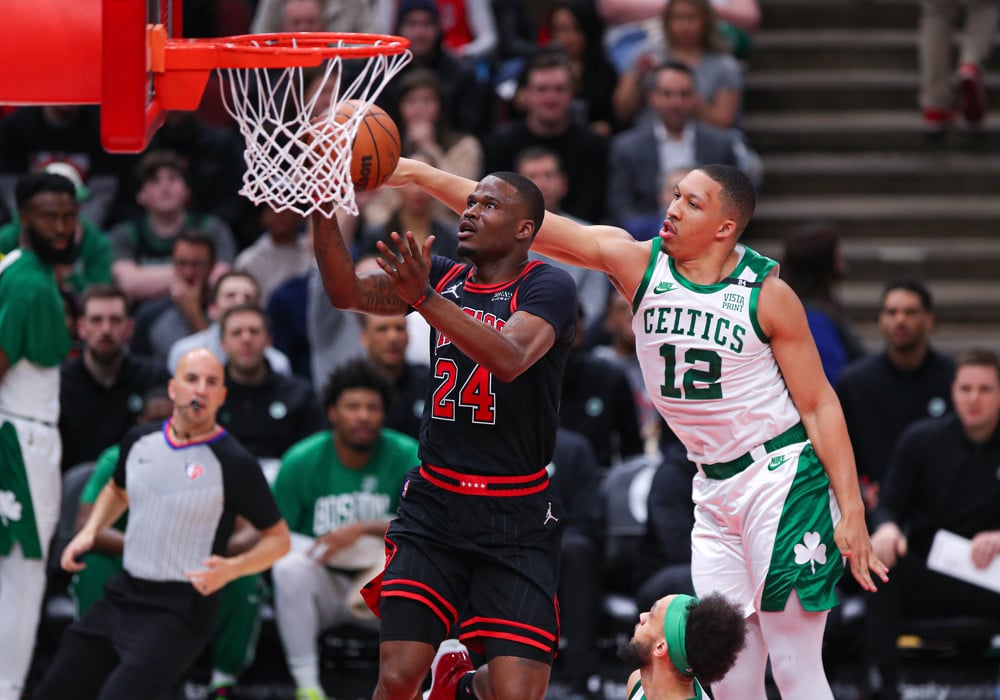 This continues to be the season of the big man in our fantasy basketball waiver wire column, with eight of the ten players on this week's list eligible to play power forward or center. And we've got plenty of newcomers popping up this week, on the strengths of hot stretches. Here are some players who can help with whatever currently ails your fantasy lineup.
(only includes players rostered in less than 50% of Yahoo Fantasy leagues; stats listed are after Saturday's games)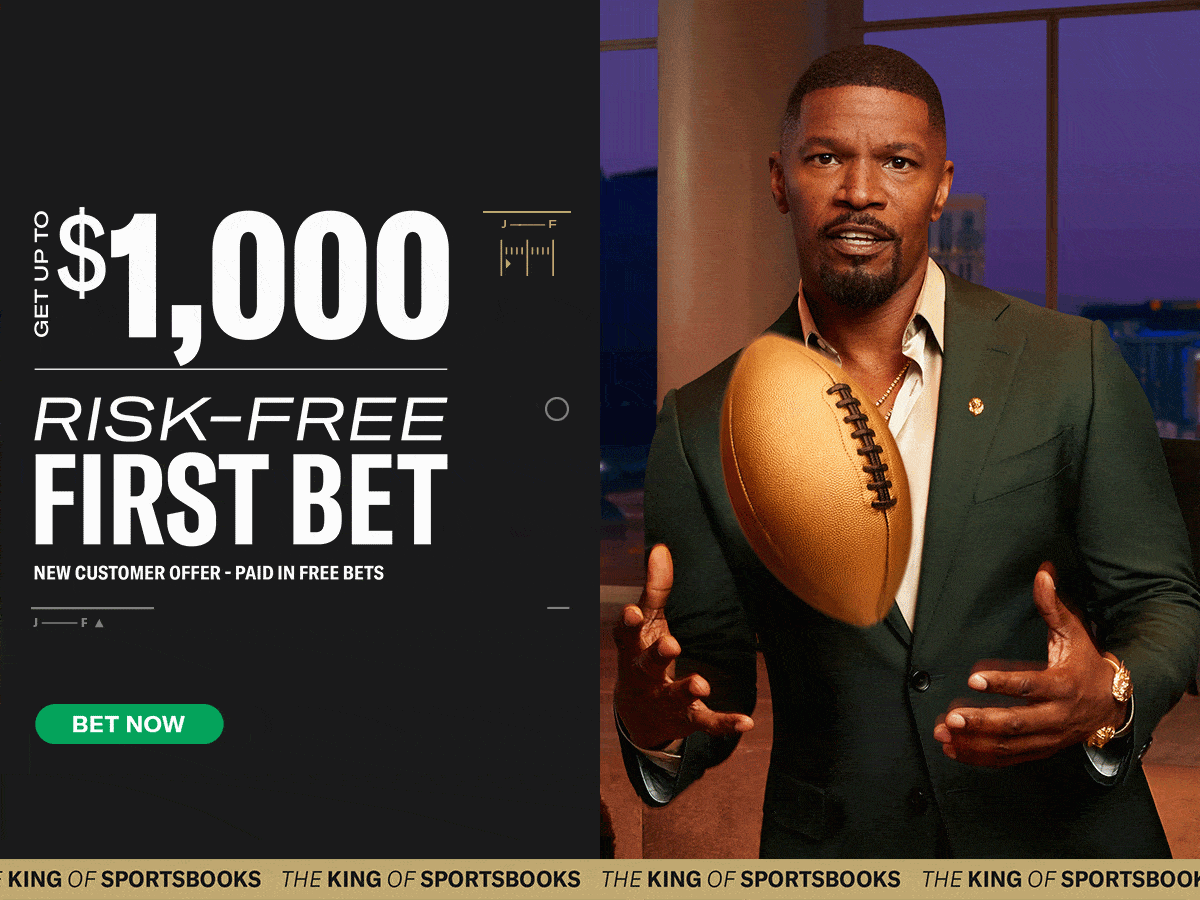 Best Fantasy Basketball Waiver Wire Pickups: Week of Nov 28th
Kevon Looney – Golden State – C – 23% Rostered
(6.2 ppg, 6.9 rpg, 3.1 apg, 0.4 spg, 0.6 bpg, 64% FG)
Our top recommended pick-up this week isn't the sexiest of players, but Kevon Looney has earned the honor, as he's been a top 50 fantasy player this season. He's been a long-time solid, understated contributor to the Warriors' machine, and this season is no different. In fact, he's posting career-highs in scoring and assists this season, while pulling down a second-best mark in boards. And he's coming off of two solid games – 10 points, 12 rebounds, and four assists in his last game; nine points, three rebounds, two assists, two steals, and two blocks in the game before that. That's the kind of defensive contribution we're looking for from him more consistently in fantasy.
Trey Murphy III – New Orleans – SF/PF – 40% Rostered
(11.9 ppg, 4.4 rpg, 1.3 apg, 1.0 spg, 0.4 bpg, 2.2 3PTS)
We move on to perhaps a more exciting option in Pelican Trey Murphy III (doesn't the Trey make the III redundant, and vice versa?!). Murphy came back from a two-game injury absence just in time for New Orleans, as star Brandon Ingram sprained his toe on Friday. And Murphy filled the gap of Ingram's early exit from that game quite admirably, putting up 21 points, three boards, an assist, and a steal. Now seems like the right time to plug him into your roster.
Trey Murphy III is a SPECIAL player. The 22-year-old scored 19 points on 7-of-9 shooting including 5-of-6 from three to go along with 10 rebounds and three steals in Wednesday's win. He showcased his unreal shooting range, his versatile defense, and his underrated athleticism. pic.twitter.com/FpPGGef3Np

— Brett Usher (@UsherNBA) November 17, 2022
John Konchar – Memphis – SG/SF – 39% Rostered
(8.4 ppg, 6.3 rpg, 1.5 apg, 1.0 spg, 0.4 bpg, 1.8 3PTS)
John Konchar, 3-and-D specialist?! It appears that way this season. The Memphis wing is hitting about two three-pointers a game while averaging exactly one theft per contest. And the rebounding numbers are stellar for a wing player as well. Plus, his numbers are on the upswing, as over the past week (three games) he averaged 11.7 ppg, 8.0 rpg, 3.0 apg, and 1.3 spg, while blocking two shots and hitting seven three-pointers.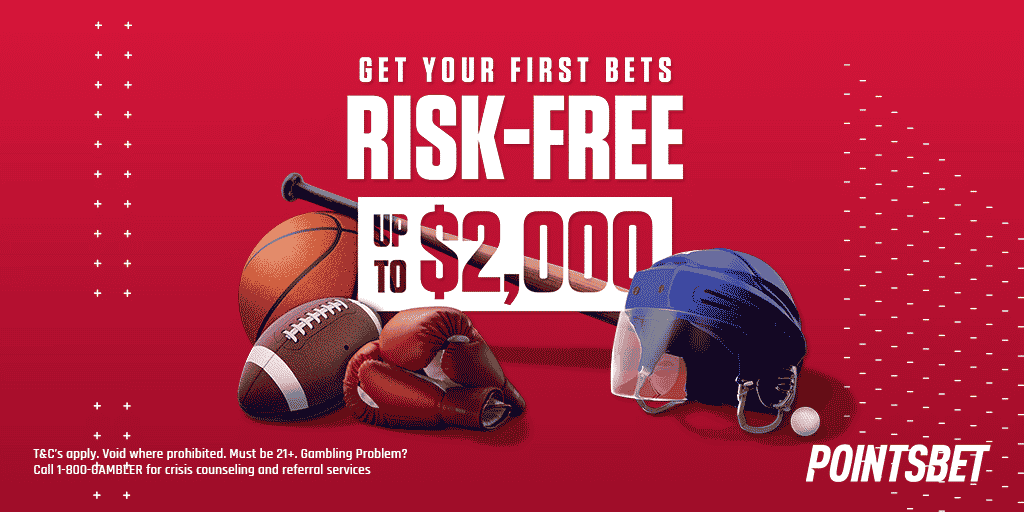 Caleb Martin – Miami – SF/PF – 36% Rostered
(10.9 ppg, 4.9 rpg, 2.1 apg, 1.3 spg, 0.4 bpg, 1.3 3PTS)
Caleb Martin has been absolutely on fire for the Heat over the past two weeks. He's been stuffing all areas of the stat sheet and has been playing mega minutes for the constantly banged-up Heat (he's topped 40 minutes in three of the team's last five games). In his last game, he put up a line of 20 points, four boards, an assist, a steal, and hit two threes. The game before that, he was good for 24 points, nine rebounds, four assists, two steals, a block, and four threes.
(9.8 ppg, 4.0 rpg, 0.9 apg, 0.7 spg, 1.1 bpg, 1.4 3PTs)
Former #4 overall draft pick Patrick Williams makes his debut appearance in the fantasy basketball waiver wire column this week, on the strength of four-straight (and five of six) double-digit scoring efforts. He's hit at least one three in seven straight games and 10 of his last 11. Plus, he's blocked two shots in both of his last two games. The defensive stats and threes could be very helpful to your fantasy roster.
Patrick Williams isolating on Jayson Tatum! pic.twitter.com/uRBPjuKhIT

— Steph Noh (@StephNoh) November 22, 2022
Nick Richards – Charlotte – C – 20% Rostered
(9.6 ppg, 6.7 rpg, 0.7 apg, 0.1 spg, 0.9 bpg, 60.5 FG%)
Nick Richards has earned a spot on our list for a second straight week on the strength of three consecutive double-doubles, a run that unfortunately ended on Friday. However, he did block a couple of shots in that game. The former Kentucky Wildcat is having a breakout third season with the Hornets, getting consistent playing time and rewarding the team with a career-best season thus far.
Related Fantasy Basketball Waiver Wire Content: