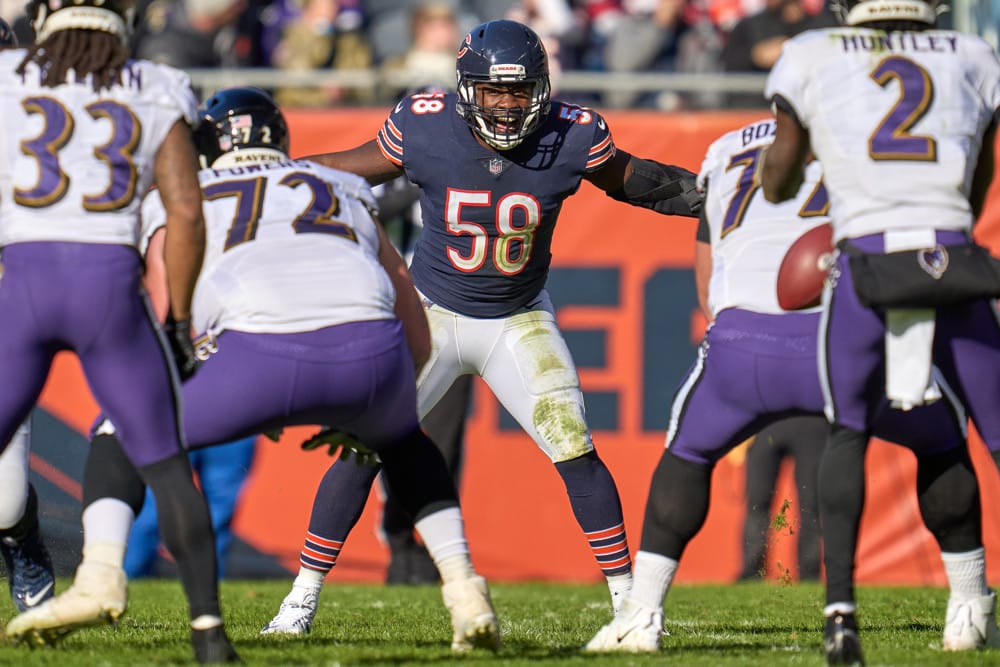 What a mid-season, right? Everything is coming to a head with so many moving parts. And this week we'd be crazy not to start with the Roquan Smith trade the Bears made with the Ravens. From Smith to a little unknown named Jack Sanborn. And then breaking news that Denver traded edge rusher, Bradley Chubb, to the Miami Dolphins. So let's get to it in the NFL's Week 9 IDP Fantasy Football Footnotes.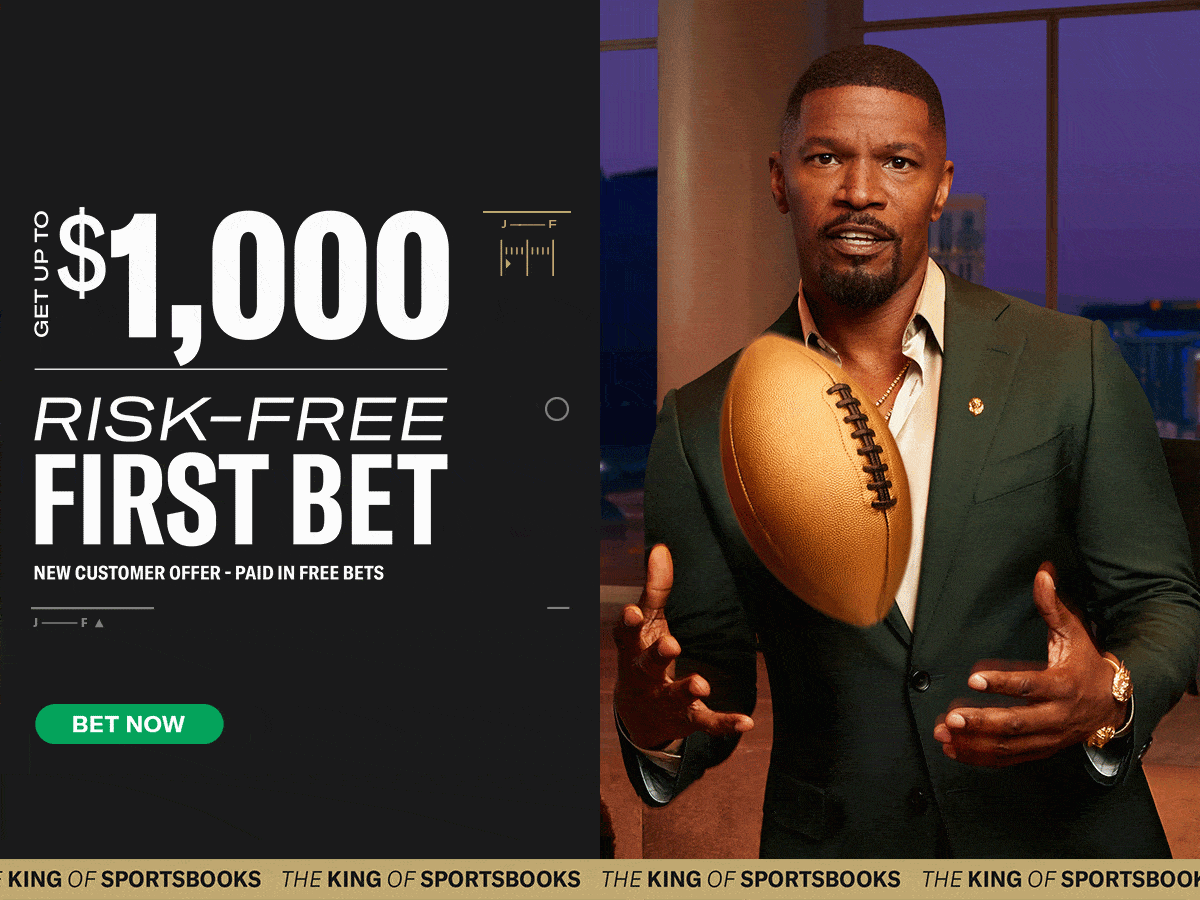 MORE SGPN FANTASY FOOTBALL CONTENT
October Trade Value Chart Update
SGPN Fantasy Football Youtube Channel
---
Week 9 IDP Fantasy Football Footnotes
The Ravens
Great move for the 5-3 Ravens. Because on paper, Patrick Queen has struggled off and on since being drafted. Maybe not so much in terms of IDP production, but on the field. It's not exactly been a failing situation either. But more of a sub-par when most seasons, being on par has been pretty tough for Queen. And in a way, that's reflected heavily on his managers being able to use him and not worry.
We're not picking on Queen either. Because if he was in one of the other 31 NFL teams' defensive schemes, this might be an entirely different story. It's how the Ravens devised the role, putting way too much on Queen. But well in the grasp of pro-bowler and likely future Hall Of Famer Roquan Smith. A year-in-year-out elite inside linebacker so far in his 5-year career. One that doesn't make hardly any mistakes, or is ever really caught out of place.
As for the rest of the season IDP value on both Queen and Smith. We should think as soon as WK9 Smith steps in and plays the most snaps between the two. And it's safest to think that Queen takes on the second ILB's role in packages. Likey landing him more at a 65% role, with less run support, but about the same in coverage. But there's no way we'll take the idea off the table they manage to play both linebackers more than they have in the past. We're just not betting on it when it comes to starting Queen in week 9 IDP leagues. Or even Smith this week. Suggesting, let this play out first if at all possible.
Dynasty Gauging Queen?
Thinking about that contract Roquan Smith has? And dynasty wise if it's over for Patrick Queen as a Raven IDP play? When we take into account the contracts the team has to deal with, and who. The draft capital invested. Baltimore fans ought to be excited. Because you just found your true elite linebacker since Ray Lewis. And that wasn't so long ago considering how long teams can go without one for a couple of decades. And who knows, maybe Queen is on the trade block next off-season. But if not, he's signed through 2023 for cheap. And the Ravens might finally let aging and wore-out Josh Bynes sail off into the sunset after a solid NFL career.
---
The Bears
We had talked him up here on SGPN's IDPro Players Podcast earlier this summer So how excited are those Chicago Bear Nicholas Morrow managers? Feeling like a winner? Or perhaps you were first in your waiver wire order this week? Feel pretty darn good? It should, considering he was going undrafted in most standard formats. Isn't IDP really fun when we get into it?
I've lost count of all the deeper defensive players that basically came up to tier two or tier one level this season. And can we ever say that about the offense from season to season? It's just another reason to build your IDP to support the offense. And draft the "Dirty O" starters before ever touching the IDP. And Just a reminder. There is always serviceable and solid IDP in the standard league's waiver wires. As long as you are an active manager, of course.
The trade locks down Mottow as an upper LB1 for the rest of the season. Taking any doubts out that anything could change. And opened up a higher ceiling that Morrow can consistently hit, no matter the matchup. So can he do it? Well, he's lived up to everything we've said so far, so who am I to throw shade here?
Dynasty-wise, Morrow landed a one-year 2022 prove-it deal. And the way he's played, there's no doubt the Bears won't offer another slightly better deal again next year. But as we've mentioned in the past. As a Raider Morrow was above par before. And he's certainly let the entire league know he's back and healthy, and ready to go.
Next Man UP?
The week 9 IDP rumor mill around Chicago is buzzing. It's not as loud as everyone that's questioning the trade. But it's out there. So who's getting the first shot at playing what should be a decent amount of snaps as the second ILB position? From what we see. The local beat writers are leaning towards undrafted rookie Jack Sanborn, out of Wisconsin.
Which makes sense and he does bring a great college linebacker pedigree with him. Although, he does profile more as a two-down run-stopper. But still, if possible, and without breaking the bank. Sanborn is worth a deep week 9 IDP waiver wire dart throw this week for a potential starter the next game after we let it play out. And maybe keep an eye on A.J. Klien down the road too. He came over from the Ravens in the trade and has the experience to get the job done.
---
Chubb To The Dolphins
Likely the next notable to mention that happened. Bradley Chubb landed in Miami via a trade with the Broncos. And instantly has a chance to make a bigger impact than he has in IDP in the past. It's been a rough 5-year career with the often-hurt former first-rounder. And it did or does look like Chubb had turned the corner with a pretty decent season going.
Nonetheless, it was still hit or miss getting a sack recorded consistently. But let's see what pairing him, and last year's first-rounder Jaelan Phillips can pull off together. Because of the one thing that makes sense the most. Chubb and Phillips are both ranked in the top 12 at applying pressure. And really have been stand-alone guys while doing it.
So, It's logical. The Dolphins figure between the two. Someone will start hitting home. And help generate turnovers and support the beat-up secondary. That needs guys in the quarterback's face so they can be in coverage for less time each play. Our one thought. The odds of both Chubb and Phillips going tier one are so slim. So who do you pick if you have to choose one of them?
I'll bite and go with Jaelan Phillips, even if he has less experience. But for the rest of this season. I think he has the in-house advantage with the organization, as their first-rounder. And it benefits Phillips way more than it does Chubb pairing them together. And if I remember correctly. Von Miller was still a great player back when he and Chubb did get to play healthy together in Denver. But yet, it never really translated into anything more for Chubb's IDP production. So give me the under with Phillips. But that's only if I'm looking at the Week 9 IDP waiver wire for an edge rusher or defensive lineman.