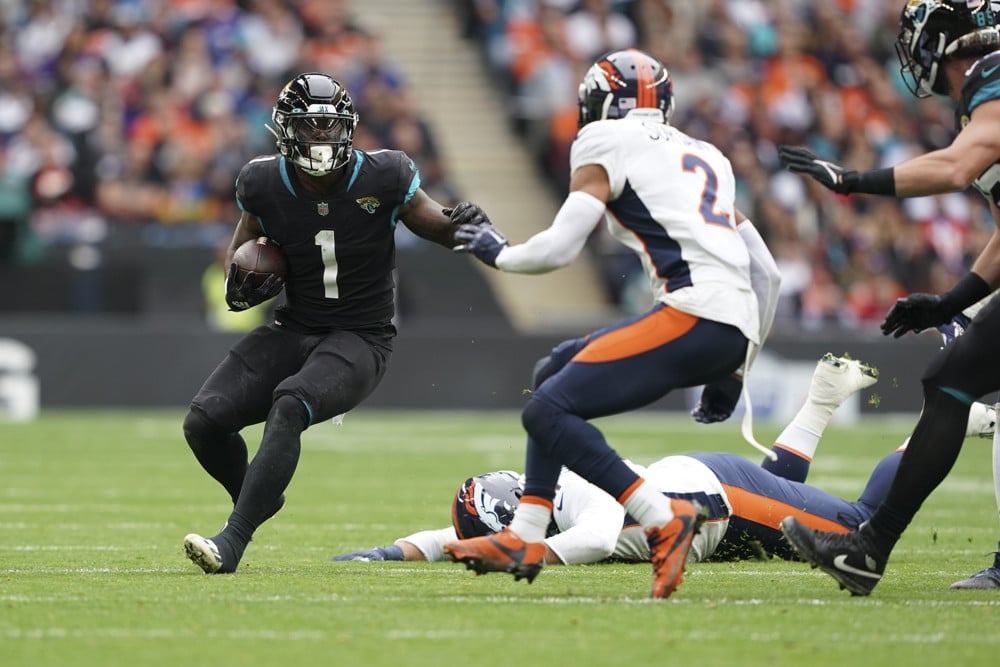 This season has been a cruel reminder of the value of dynasty Running Backs. We have seen both Javonte Williams and Breece Hall suffer severe knee injuries. We have also seen some of the top dynasty backs miss time and underperform. Running Back's shelf life is really difficult to grasp when you start in dynasty leagues. In the past 10 seasons, 85% of the top 12 RB finishes were players between the ages of 22-28, and over half of those (65%) were players ages 23-26. This brings a lot of volatility to the top 12 each year and makes it very risky to invest in the position heavily. In this article, I'll be discussing some of the biggest risers and fallers in my Dynasty Running Back rankings.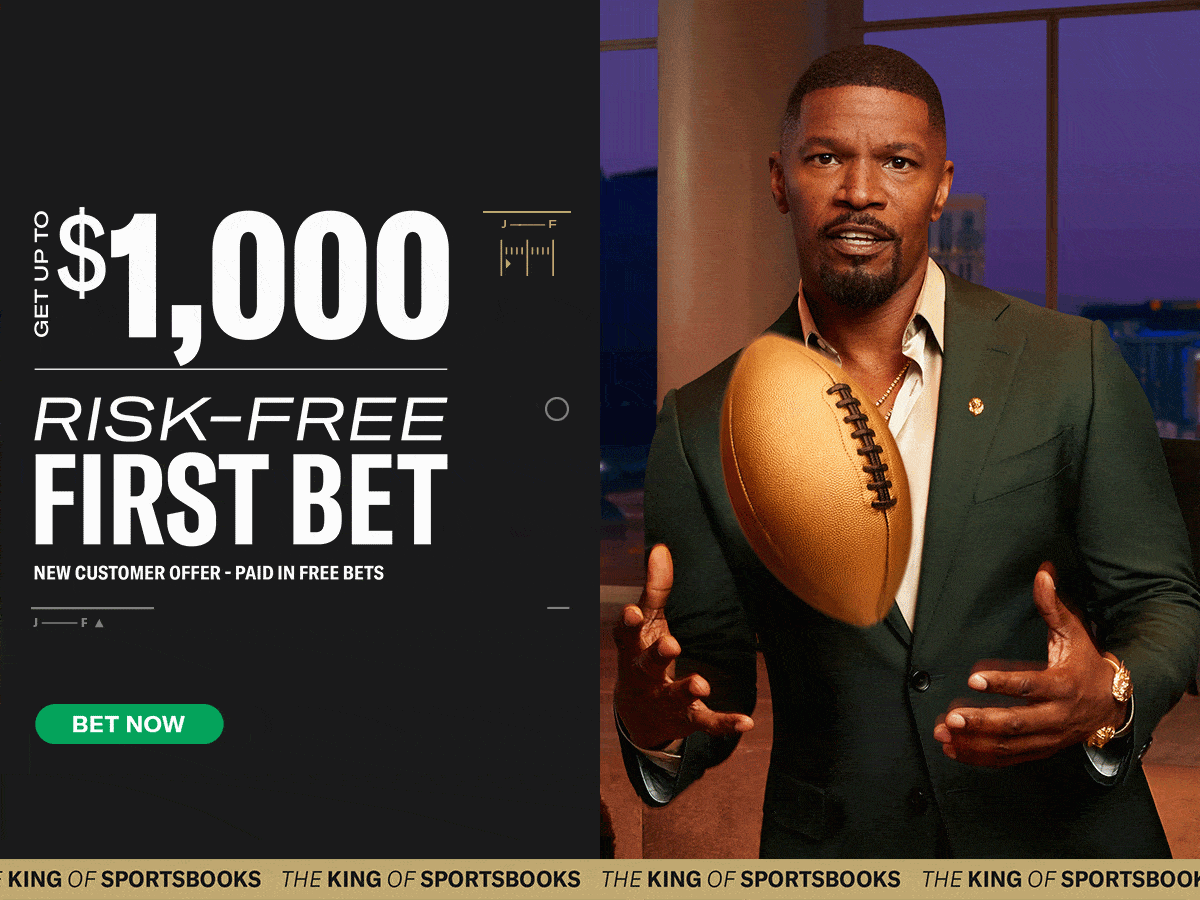 MORE SGPN FANTASY FOOTBALL CONTENT
October Trade Value Chart Update
SGPN Fantasy Football Youtube Channel
https://www.fantasypros.com/nfl/rankings/david-heilman.php?position=RB&type=dynasty&t=1667662746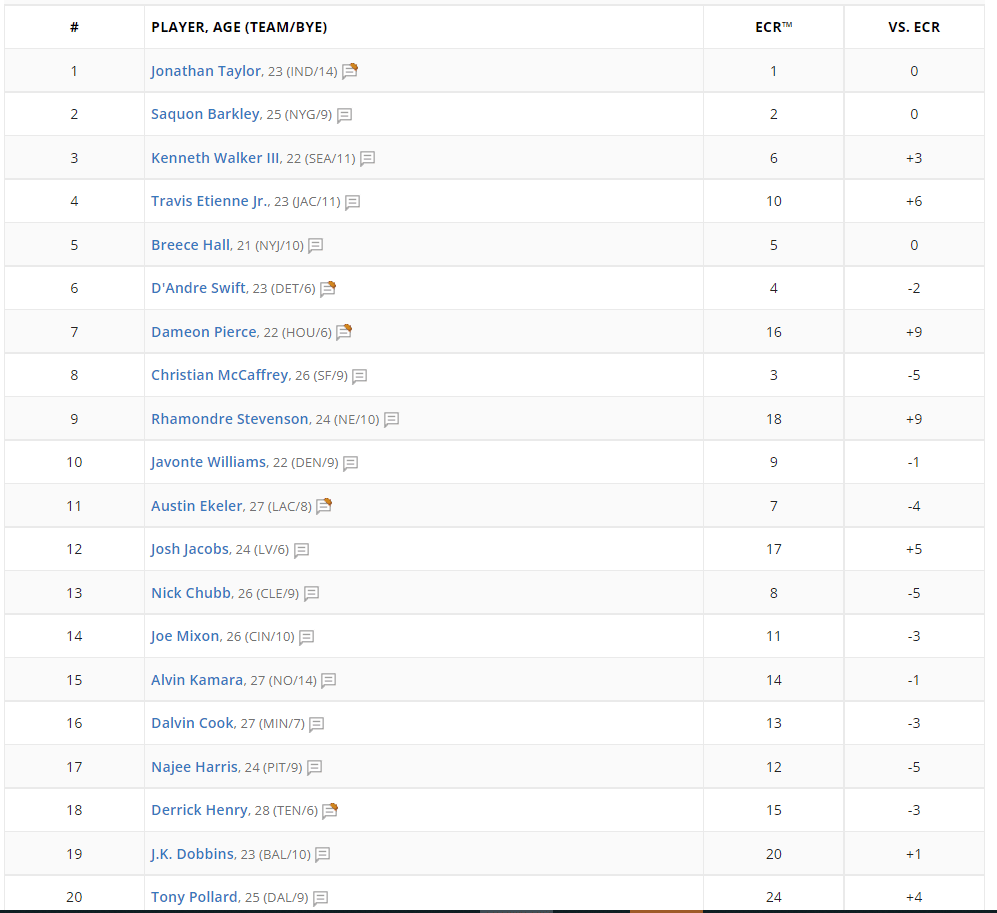 ---
Dynasty Running Back Rankings Risers
#4 – Travis Etienne (Age 23) – Jacksonville Jaguars
My Rankings: RB4
Expert Consensus Rankings: RB12
Travis Etienne was a major breakout candidate this off-season after missing all of his rookie years with a foot injury. There were some questions about his usage under Doug Pederson and that kept his average draft position (ADP) at a reasonable cost. But, when the season started we saw a lot of James Robinson. Etienne played on 53% of snaps or less in each of the first 6 weeks. Etienne looked good, but with limited touches came limited production. This all changed in Week 7 when he received 80% of the snaps and James Robinson was traded. Etienne looks like the real deal and at 23 years old, he has really moved up dynasty Running Back rankings.
---
#7 – Dameon Pierce (Age 22) – Houston Texans
My Rankings: RB7
Expert Consensus Rankings RB16
Dameon Pierce had a slow start and after the first two weeks of the season people were already starting to panic. , if However, if you followed the snap counts and opportunities, we saw the breakout coming. Pierce has been a locked and loaded starter in your fantasy lineups ever since. Pierce has taken over this backfield and has been an RB1 most weeks with 20-plus touches a game. The pause for concern with Pierce would be the draft capital. We have seen day 3 Running Backs get replaced recently with James Robinson and Elijah Mitchell. That being said, Pierce is a young and talented back that is getting the volume that is rare these days.
---
#9 – Rhamondre Stevenson (Age 24) – New England Patriots
My Rankings: RB12
Expert Consensus Rankings: RB9
Rhamondre Stevenson has consistently been a top-10 RB since taking over the Patriots. Even with Damien Harris returning, it is clearly Stevenson's backfield. Everyone watching can see the obvious difference, and with Harris being a free agent in 2023, this backfield should be Stevenson's moving forward. Stevenson brings a receiving element that Harris just doesn't have. He has had 4 or more receptions in 5 of his last 6 games. Stevenson is averaging 4.9 yards a carry after contact as well while also averaging over 27 yards per game in the air.
---
#12 – Josh Jacobs (Age 24) – Las Vegas Raiders
My Rankings: RB12
Expert Consensus Rankings: RB17
Josh Jacobs has been playing the best ball of his career this year and he is still just 24 years old. In Week 8 the team didn't use him as much as they had throughout the season, but Jacobs has had multiple top 5 finishes this year and is currently RB6. The question mark with Jacobs is where will he play next year. Do the Raiders invest in him or tag him to come back? A new team next year may not lead to the same results as free agency has proven this in the past. Jacobs is a 24-year-old Running Back with round 1 draft capital, that has been getting 20+ touches a game. Hard to have him outside of the top 12 in my dynasty Running Back rankings with how he is playing. Jacobs is also not a one-year wonder, he has been a solid RB in the past finishing RB13 in 2019 and RB10 in 2020.
---
#20 – Tony Pollard (Age 25) – Dallas Cowboys
My Rankings: RB20
Expert Consensus Rankings: RB25
The biggest question surrounding Tony Pollard is will Jerry Jones ever allowed the backfield to be turned over to Pollard. Mike McCarthy is also someone that struggled with letting Aaron Jones take over his backfield back when he was in Green Bay. We see weekly that Pollard is the more explosive back. Ezekiel Elliot has been on the decline over the last few seasons. The next offseason will be where the rubber meets the road. Pollard is a free agent and the Cowboys have an out on Zeke's contract. Look for Zeke to be a restructure or a cap casualty candidate and Pollard could be resigned or go elsewhere in free agency. Pollard will be 26 next season and has lost a lot of his prime due to being behind Zeke, but his upside could be extremely high over the next couple of seasons.
---
#23 – Khalil Herbert (Age 24) – Chicago Bears
 My Rankings: RB23                                                                                                                                               Expert Consensus Rankings: RB34
Herbert is very much like Tony Pollard in that he looks like the better back, yet the team seems to be focused on their loyalty to the starter. This is another situation that will be interesting next year as David Montgomery is a free agent. The team will have plenty of caps to resign him. There is also a scenario where they think the money is best used elsewhere. Montgomery could leave in free agency and leave the door wide open for Herbert. With Montgomery in the fold, Herbert is still a top-20 back. This is a very talented runner that has shown a great ability to be used as a weapon in the receiving game.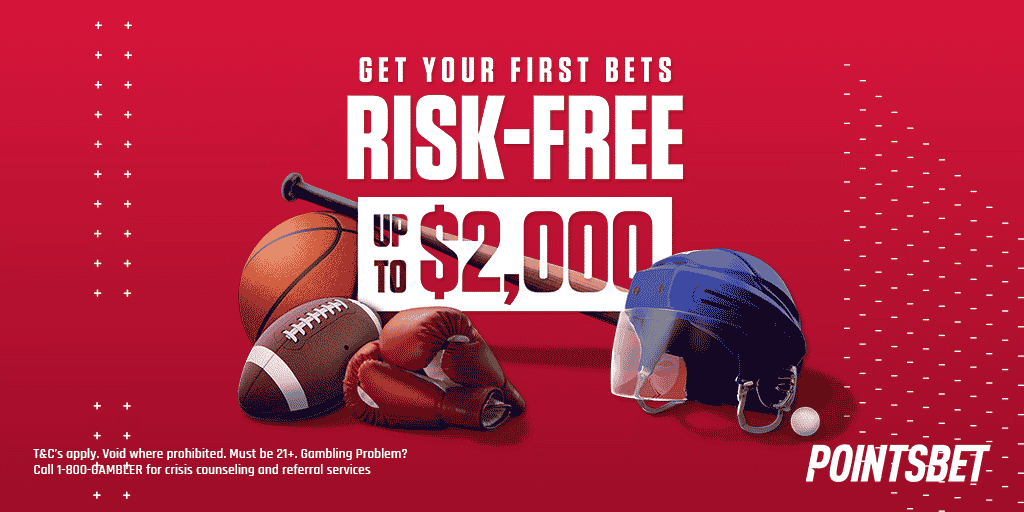 Dynasty Running Back Rankings Fallers
#11 – Austin Ekeler (Age 27) – Los Angeles Chargers
My Rankings: RB11
Expert Consensus Rankings: RB7
The consensus is higher on Ekeler and you might be as well. I know I will hear the argument that he doesn't have much tread on his tires and that he could be that guy that is produced closer to age 30 because of his style of play. All of those things could be true, but history has shown us consistently that this is not the case. 85% of the top 12 finishes in the last decade are RBs between the ages of 22-28 and over 65% of them are players between 23-26. Ekeler could be the outlier, but regardless he is closer to the end of his career than these other guys.
---
#13 – Nick Chubb (Age 26) – Cleveland Browns
My Rankings: RB13
Expert Consensus Rankings RB8
Chubb is playing extremely well right now, even without the work in the receiving game he has been an absolute stud. Chubb is likely going to be on a better offense next season with Deshaun Watson taking over. Just like Ekeler, he is someone that could provide a short window of elite production for you. Nonetheless, the concerns about age are real and lack of passing involvement can show up at times. I just can't invest in a soon-to-be 27-year-old RB with a top pick in my
dynasty startup.
---
#17 – Najee Harris (Age 24) – Pittsburgh Steelers
My Rankings: RB17
Expert Consensus Rankings: RB11
Najee Harris was a top 3 dynasty RB not too long ago and is a quick reminder of how volatile this position is. That being said, his concerns aren't even due to injury. His inefficiency as a runner was obvious last season. They have continued this season. The difference last year was that the passing game work has vanished. That passing game work was able to hide the deficiencies as a runner. Even with solid volume, he has struggled this year. Jaylen Warren has
looked better and has gotten more involved as the team continues to get down early in games.
---
#26 – A.J. Dillon (Age 24) – Green Bay Packers
My Rankings: RB26
Expert Consensus Rankings: RB22
A lot of people expected A.J. Dillon to take over the backfield this year, but that is not happening any time soon. Dillon has looked slow and continues to get very little involvement in the passing game. On top of that, this is no longer one of the top offenses in the league. All of that has combined for Dillon to have a terrible season and is dropping down a lot of boards. ECR still has him in the top 24 and I just prefer other options, even with Jones' age.  Even if the Packers
moved on from Jones, they could replace Jones with another player that plays over Dillon. This is not only a talented rookie class, but there are also some intriguing backs that could hit free agency.
---
#29 – Leonard Fournette (Age 27) – Tampa Bay Buccaneers
My Rankings: RB29
Expert Consensus Rankings: RB21
The Tampa Bay Buccaneers are really struggling on offense and part of that has been Leonard Fournette. Last year, Fournette was a very similar version of Najee Harris. His passing volume really boosted his production. The offense is also not as efficient and his touchdown opportunities are down. There are also a lot of question marks regarding the Buccaneers next year, most notably Tom Brady. This team could go into full rebuild mode and look to turn to Rachaad White. The team could also turn to White this season if they are looking for a spark.
---
Thanks for checking out our latest Dynasty Running Back rankings update. Check back with SGPN daily for more fantasy football content.
RELATED CONTENT