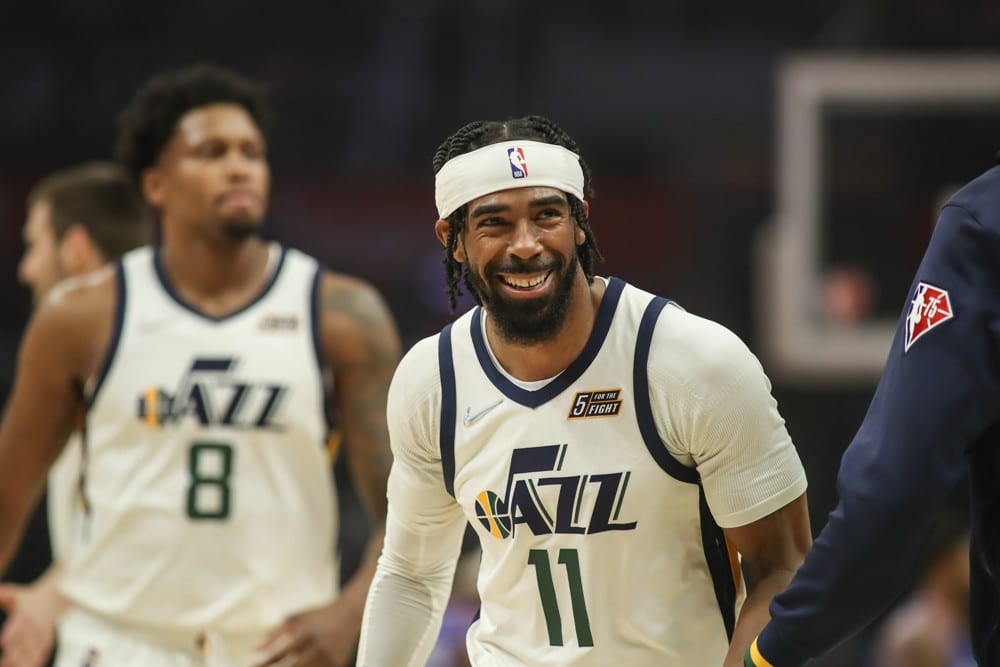 We're less than a week away from tip-off. With the NBA season just about to get cracking, we here over at SPGN are going division-by-division to give you all you need to know heading into the 2022-23 season. Today's edition takes a closer look at the NBA Northwest division and what you can expect from them.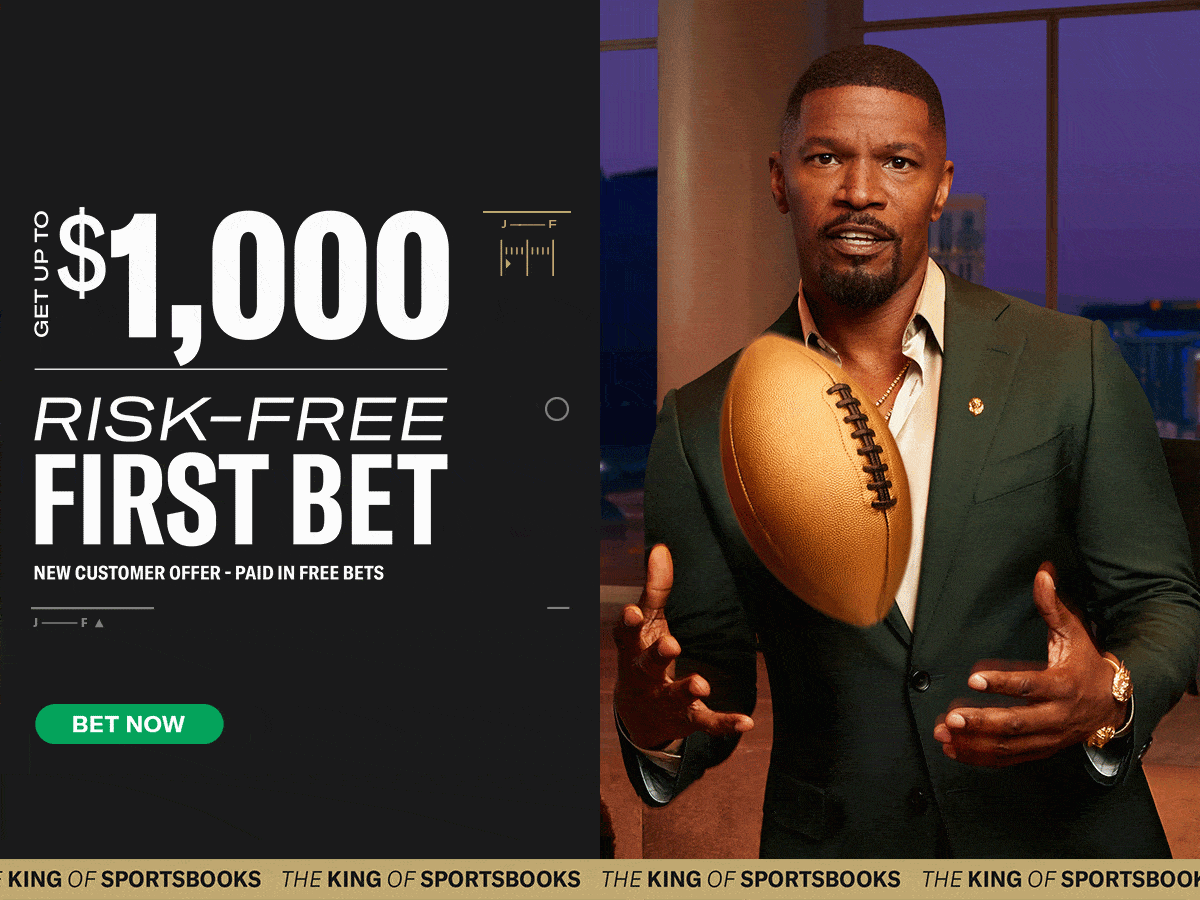 NBA Northwest Division Betting Preview
Utah Jazz
Win Total: 23.5
Conference Odds: +40000
Championship Odds: +50000
The Jazz are listed first in this NBA Northwest Division breakdown because they won the division last year. If you've been sleeping all offseason, you've likely woken up to some odds that may have caught you by surprise. Their odds to win the championship are the longest of any NBA team – not just any divisional champion. It's largely all due to a monumental teardown that saw the team trade three starters and both of their centers.
Without Donovan Mitchell, Rudy Gobert, or Bojan Bogdanovic, it would appear the Jazz have little to no chance to return to the playoffs this year. If they do, it'll mean new addition Collin Sexton just had the season of his life. Either that or a combination of role players that they added, like Kelly Olynyk and Lauri Markkanen, all took huge leaps forward. How bad will they be though? I wouldn't be surprised to see them as the frontrunner in the Victor Wembanyama sweepstakes.
Best Bets: Under 23.5 Wins
Denver Nuggets
Win Total: 51.5
Conference Odds: +800
Championship Odds: +1600
It might seem a tad chalky, but the Nuggets are going to be the obvious runaway winners of the NBA Northwest. With the Jazz being so far down from their last year's selves, you look to the second-place finishers. While there's reason to like the Timberwolves (and possibly another team?), I still think the Nuggets are a slam dunk here.
The team has been eliminated by the Western Conference champions in each of the last three seasons. They still have repeat MVP winner Nikola Jokic holding court. Apart from that, they mostly made small cosmetic changes. DeMarcus Cousin's spot is now occupied by DeAndre Jordan. Will Barton is now Kentavious Caldwell-Pope. Monte Morris will step aside and let Bones Hyland take the reigns at PG. The result of all of that is probably a little better than a push, but that's all they'll need to win the NBA Northwest.
Best Bet: Nuggets win the Northwest (-140)
Minnesota Timberwolves
Win Total: 49.0
Conference Odds: +2000
Championship Odds: +3000
The Jazz tore down and that's to everyone's benefit in the NBA Northwest. However, nobody benefitted quite like the Timberwolves who managed to steal away the aforementioned Rudy Gobert. Just how much this will mean for the squad really comes down to how he gets used and what this does for Karl-Anthony Towns. I think a common thought is that it will really not affect their rebounding, but rather just free up Towns to do more outside work. However, that is likely not the case.
Despite having a guy who ranked in the top 15 in rebounds per game, the Timberwolves were a below-average rebounding team. They finished 14th in rebounds per game as a team and 28th in rebounding percentage. Not only will Gobert help Towns go wild, but he should drastically change the outlook of their second chances created and prevented. They finished with 46 wins last year. Three more doesn't seem like much of a stretch, especially when you consider that they went 1-3 last year against the Jazz.
Best Bet: Over 49.0 Wins
Portland Trail Blazers
Win Total: 38.5
Conference Odds: +6000
Championship Odds: +15000
The Trail Blazers have a drastic jump in their win total from last year (which was only 27) and the projected 38.5. The team did make additions in the offseason that should bump them up substantially, but perhaps not quite that much. They traded Detroit for Jerami Grant and nabbed Gary Payton II in free agency. Both of those guys were rocking PERs over 15.0 last year, granted in a bit of limited action from Payton.
However, those aren't even the biggest additions for Portland going into this year. Perhaps the biggest move for the team is just being able to put Jusuf Nurkic and Damian Lillard on the active roster. Both men barely combined to play a full season last year. Should both of them stay healthy, this team could have a very high ceiling. The number seven overall pick Shaedon Sharpe shouldn't hurt either.
Best Bet: Trail Blazers Make Playoffs (+210)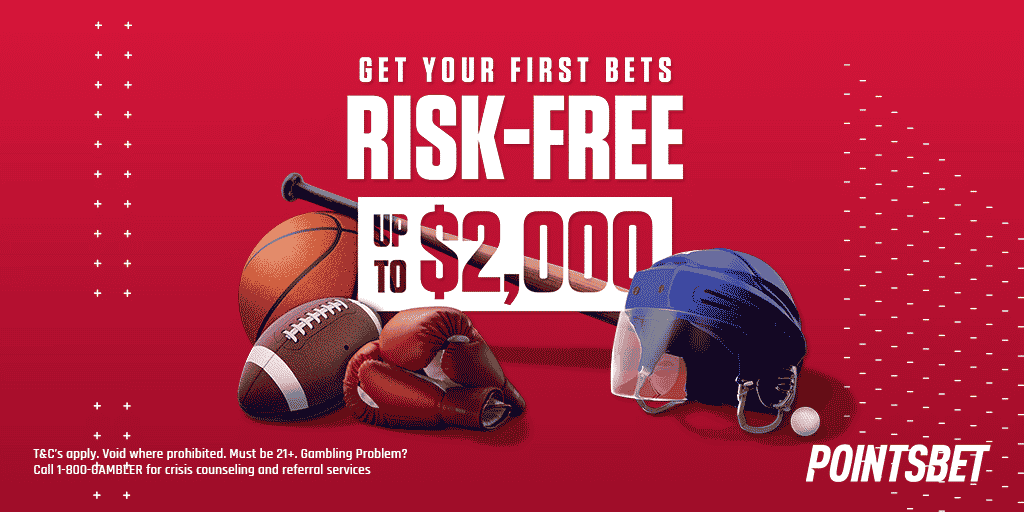 Oklahoma City Thunder
Win Total: 24.5
Conference Odds: +40000
Championship Odds: +50000
Earlier in the offseason, I had the Thunder slotted in on the over of 26.5 wins. The reasoning was really simple – a full season of Josh Giddey, even if he was only as good as he was last year would essentially get him there. When you add that he didn't really hit his stride until he was just about injured, there's hope that he could be a much bigger contributor and a huge factor for the Thunder.
The Thunder also added a few solid picks that had people looking forward to them being exciting or interesting, even if not good. However, the biggest of those names (quite literally) suffered a foot injury and is going to miss his rookie campaign. Chet Holmgren has a Lisfranc injury that will see him miss the entire season.
Although I think he was going to be a huge deterrent at the rim, I'm not sure I see them dropping three or more games from my original thoughts. Giddey is still really good and the help he'll get from the likes of Jalen Williams and an improved Aleksej Pokusevski should bring them above this low basement.
Best Bet: Over 24.5 Wins
If you'd like even more information about the NBA Northwest and all divisions, be sure to check out the NBA Gambling Podcast. The guys are dropping episodes every week to make you the smartest guy at the bar. 
CHECK OUT THESE NBA DIVISION PREVIEWS: 
Related Content