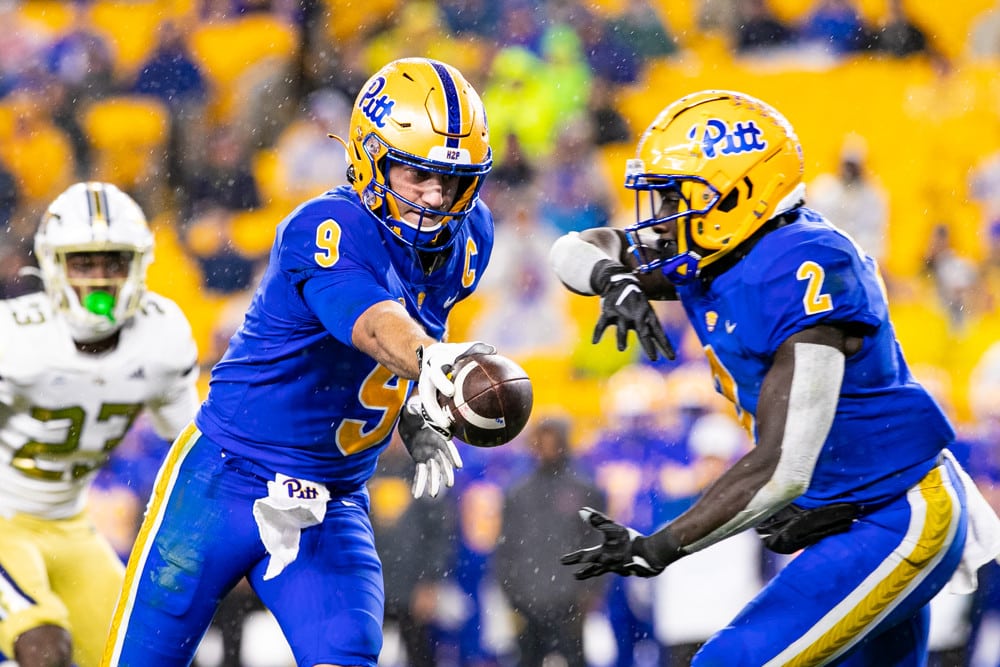 Well, it happened to Cal Ripken, Jr. when he took a day off. The undefeated New England Patriots lost to the New York Giants in the Super Bowl. North Carolina St. ended UCLA's streak of seven consecutive NCAA championships. This column, after five straight weeks of profitable picks, finally had a losing week. A 2-3 record in Week 5 puts these picks at 20-9-1. That's still over 65% and still profitable, so let's dig in to the Week 6 picks, and get a new streak rolling.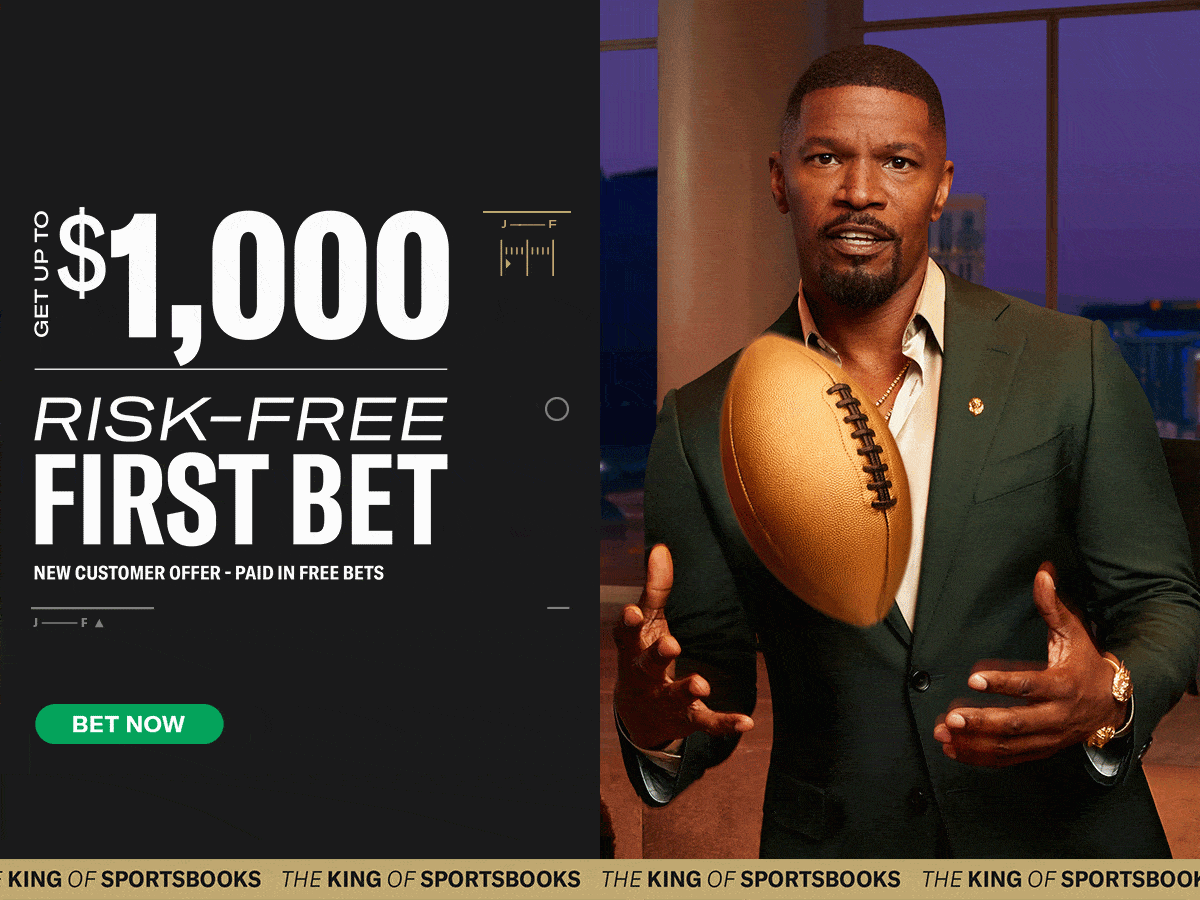 Pittsburgh Team Total Over 27.5 Points, -110
The Pittsburgh Panthers get Virginia Tech in Pittsburgh this weekend, and they should blow through the 27.5-point team total that the books have set. The Panthers are averaging 33.5 points per game on offense, while the Hokies are allowing 22.2 points per game on defense. The average for Virginia Tech is a bit fraudulent as they have seven points to Wofford and 10 points to Boston College mixed in with massive totals allowed to North Carolina and West Virginia.
This game should mirror the matchup against West Virginia with Pittsburgh using Israel Abanikanda to run all over the Hokies defense. The Panthers should be able to top 30 points in this one without too much of a sweat.
BYU Team Total Over 23.5, -115
The books have undershot this line big time. The Notre Dame defense has averaged 24 points against with 26 points allowed to Marshall and 32 points allowed to North Carolina. The BYU offense is averaging 34.4 points per game and should be able to clear the 23.5 number the books have set easily.
Led by quarterback Jaren Hall, the BYU offense has too many weapons for the Fighting Irish to handle. On the ground, the Cougars have a three-headed monster at running back with Christopher Brooks, Lopini Katoa, and Miles Davis. Hall has 12 touchdowns in the air against only one interception, and he has multiple targets to aim at. BYU should be able to get into the high 20's or low 30's, and bettors need to take advantage.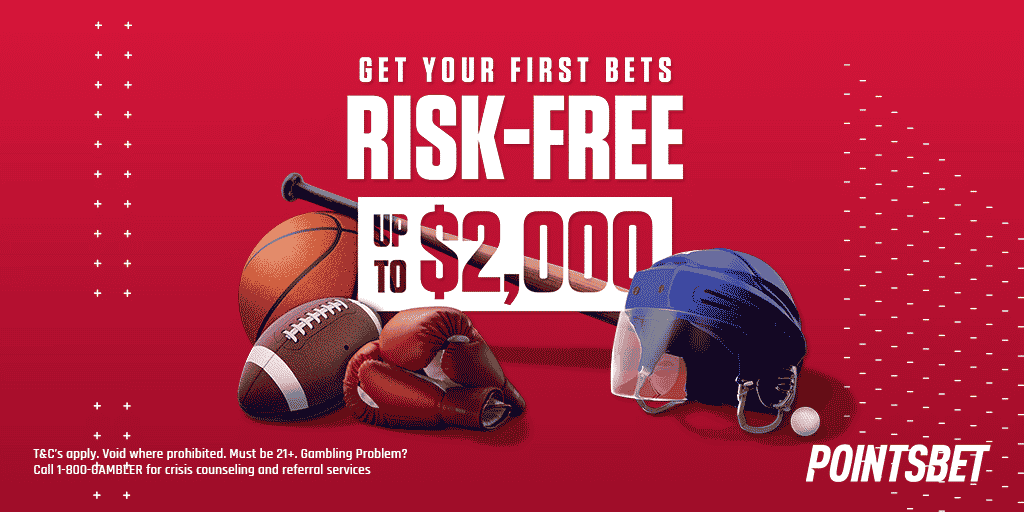 East Carolina Team Total Over 26.5, -110
East Carolina gets Tulane on Saturday in what should be an absolute shootout. The Pirates have a really solid air attack led by quarterback Holton Ahlers. The Tulane defense looks good on paper with a 14.2 average points per game against, but it's a little phony. They have a shutout win against Alcorn St., allowed only 10 points against UMass, and allowed another 10 points in a rock fight with Kansas St. East Carolina should be able to move the ball through the air and beat the total the books have set.
Oregon / Arizona Game Total Under 70.5, -110
These 70-point-plus totals rarely go over 70, and this matchup shouldn't be any different. Oregon has been over 40 points in four straight games since getting embarrassed by Georgia in Week 1. That includes a 70-point total against Eastern Washington. Outside of the game against EWU, the Ducks have allowed at least 20 points on defense.
Arizona is a hard team to figure out. They've dominated teams like San Diego St. and Colorado but looked really mediocre against Mississippi St. and California.
The Oregon Ducks should be able to do enough on defense to frustrate Arizona quarterback Jayden De Laura and score enough on offense to win comfortably without getting into a shootout. This game should play out similarly to the game Arizona played against Mississippi St. and the total should be closer to 60 points than 70.
Ole Miss / Vanderbilt Game Total Under 62
59 points for this game is awfully optimistic by the bookmakers. Ole Miss is averaging 37.2 points per game this year on offense while surrendering 11.8 per game on defense. Ole Miss will get theirs, but what can we expect from Vanderbilt in this one?
Vanderbilt is averaging 34.2 points on offense and 33.8 points against on defense. However, both of these numbers are totally fraudulent. The Commodores padded their resume with blowouts against Hawaii, Elon, and a shootout win against Northern Illinois. They also lost, 45-25, to Wake Forest, and got wrecked 55-3 by Alabama.
Ole Miss is better defensively than Wake Forest, but not quite as high-powered on offense as the Demon Deacons. Ole Miss should go over 40 points on offense, or get close to it, but there doesn't appear to be a path to over 20 points for Vanderbilt. This one should be safely under the game total the books have set.